Featured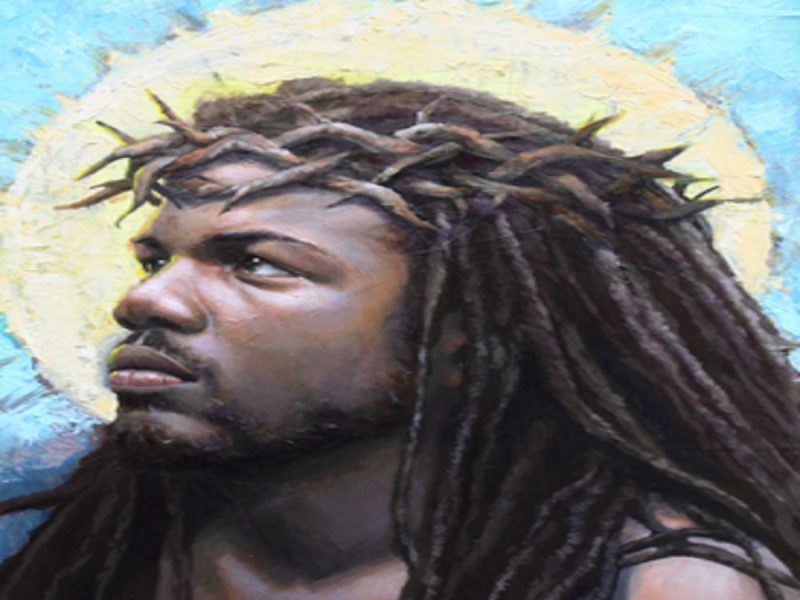 How I Learned That Jesus Is Black. By Dante' Stewart / NYT (Print by Stanley Rayfield)

For years, I made my home with white people in white churches. I knew how to run and to hide and to move my body in ways that made white people feel more safe and less racist and more godly and less violent. Whether on the football field or in the pulpit, my performance gave them what they never deserved: confidence that the world was OK.
It started in college at Clemson University, where I played on the nationally ranked football team. Many young Black athletes like me left home and quickly found ourselves around white Christians because they were the ones who had greatest access to us. Between Bible studies and church outings, our worlds became white, our Jesus became a blond-haired and blue-eyed savior. This Jesus cared about touchdowns and Bible verses written in white letters underneath our eyes over the black paint. Read more 
Political / Social
---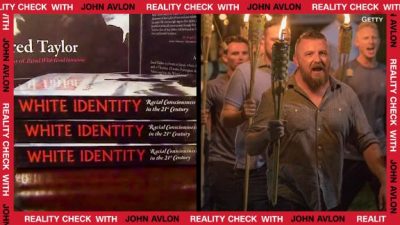 How White identity politics drives America's current divides. By John Avalon / CNN
White identity politics is arguably the most politically influential form of identity politics in America. In the latest "Reality Check with John Avlon: Extremist Beat," Avlon traces its evolution from slavery to a character in The Great Gatsby to Birtherism with CNN's Sara Sidner and Elle Reeve. Watch here 
Related: GOP's embrace of Trump's false claims creates new perils. By Mike Lillis and Scott Wong / CNN
---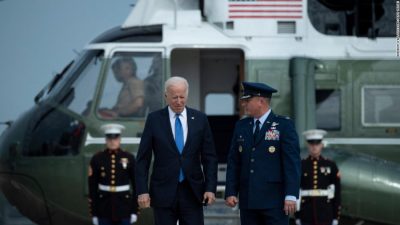 Biden delivers sweeping remarks about human rights: 'To deal with the past you must face the truth' By Maegan Vazquez / CNN
---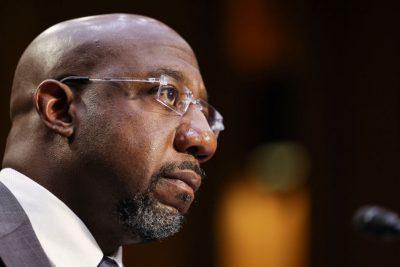 'This is the future': Black Senate candidates crush fundraising expectations. By Maya King / Politico 
In his bid to hold his Georgia Senate seat, Democrat Raphael Warnock collected a stunning $9.5 million over the last 90 days. Democrat Val Demings, who's challenging GOP Sen. Marco Rubio in Florida, amassed an eye-popping $8.5 million. In South Carolina, Republican Sen. Tim Scott brought in $8.4 million. All across the Senate map — but particularly in the South — Black candidates posted blowout performances in the most recent campaign fundraising period, leading to an unprecedented cash windfall that stands to reshape the Senate in 2022 and beyond. Read more 
---
This Justice Is Taking Over the Supreme Court, and He Won't Be Alone. By Jill Abramson / NYT
After he took his seat on the U.S. Supreme Court 30 years ago this month, Justice Clarence Thomas assured his law clerks, "I ain't evolving."What he meant was that he would not soften his sharp conservative edges or change ideological stripes as did some of his fellow justices, including Harry Blackmun and David Souter. Justice Thomas has certainly kept his vow. Indeed, some legal analysts say he is the most consistently conservative member of the court since the 1930s. He has written a raft of concurring and dissenting opinions that are so far to the right that it is common for him to issue them solo, without any of his colleagues signing on. Read more 
---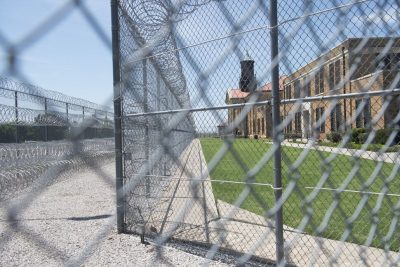 Report Highlights 'Staggering' Racial Disparities in U.S. Incarceration Rates. By Adruana Rezal / US News
Communities of color make up a disproportionate share of the American imprisoned population, according to a new study highlighting racial and ethnic disparities among Black, Latino and white incarcerated Americans. A report out today from The Sentencing Project, a Washington, D.C.-based research and advocacy center, found that Black Americans are incarcerated at nearly 5 times the rate of white Americans, whereas Latino Americans are imprisoned 1.3 times the rate of white Americans. According to the report, Black Americans are incarcerated at a state average of 1,240 per 100,000 residents, whereas Latino Americans are imprisoned at a rate of 349 per 100,000 residents. White, non-Latino Americans, meanwhile, are incarcerated at 261 per 100,000 residents. Read more 
---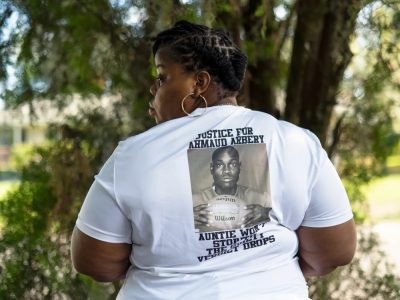 Georgia murder trial in killing of Ahmaud Arbery seen as test case for racial justice. By Debbie Elliott / NPR
One of the killings that sparked racial justice protests last year is back in the national spotlight with a trial set to begin Monday. Three white men are accused of murdering Ahmaud Arbery, a 25-year old Black man shot and killed as he was jogging down a residential street on Feb. 23, 2020 after being chased by pickup trucks. "It was right here," says Theawanza Brooks, Arbery's aunt. "This is where he last laid to rest." Read more 
---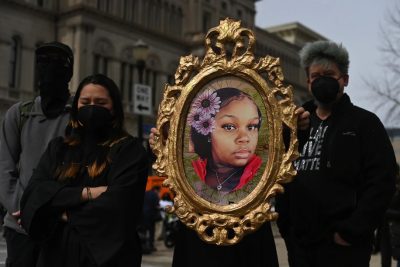 Breonna Taylor's death sparked remarkable changes to no-knock raids across America. By Radley Balko / Wash Post
On March 13, 2020, Louisville police officers burst into the home of Breonna Taylor, a Black 26-year-old emergency room technician. When her boyfriend Kenneth Walker woke up and fired his gun at them, police fired back, killing Taylor. Since that tragedy, something remarkable has happened: 28 states and 20 cities have passed some sort of restrictions on no-knock raids. According to the reform group Campaign Zero, another 14 states and nine cities are currently considering other legislation. Nine states have prohibited no-knocks outright, though some of those bans are more comprehensive than others. Read more
---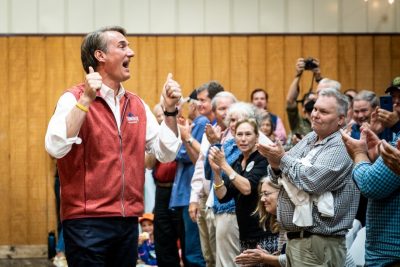 Critical race theory is a potent issue in the Virginia governor's race. By James Hohmann / Wash Post 
Republican gubernatorial nominee Glenn Youngkin doesn't get the most applause during his rallies when he talks about lowering taxes or assails President Biden. The loudest cheers come when Youngkin promises to ban critical race theory in Virginia on his first day in office. His Democratic opponent, Terry McAuliffe, calls this issue "another right-wing conspiracy" being used to sow hatred and division. He's never advocated for CRT, until last year an obscure academic acronym, and notes that the controversial concept is nowhere to be found in the state's public school curriculums. "It really bothers me because it is a racist dog whistle," the former governor said Tuesday on MSNBC. Read more 
---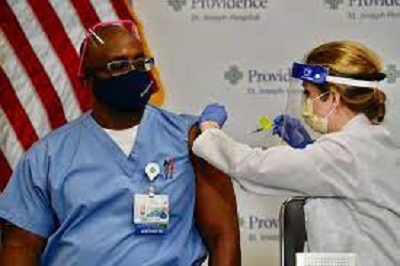 Why Many Black Americans Changed Their Minds About Covid Shots. By Audra D. S. Burch and Amy Schoenfeld Walker / NYT
"What people need to understand is some of the hesitancy is rooted in a horrible history, and for some, it's truly a process of asking the right questions to get to a place of getting the vaccine." In the first months after the vaccine rollout, Black Americans were far less likely than white Americans to be vaccinated. In addition to the difficulty of obtaining shots in their communities, their hesitancy was fueled by a powerful combination of general mistrust of the government and medical institutions, and misinformation over the safety and efficacy of the vaccines. But a wave of pro-vaccine campaigns and a surge of virus deaths have narrowed that gap, experts say. Read more 
---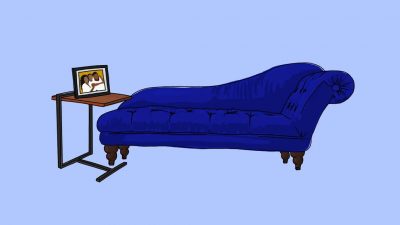 "I'd been in therapy half my life before I ever saw a Black therapist." By Sarah Doneghy / Vox
With white therapists, I couldn't talk about racism without it being a "teaching moment." Often that "moment" would take up the entire session. It was exhausting. I would feel worse going out than when I came in. What was I supposed to do about that? Go to therapy to deal with my therapist? As it turned out, that's exactly what I needed.
"It's not our job to educate," Malika said. She was not frustrated for me; she was frustrated with me. "They can try to understand but will never fully get it. They can't know what it's like to be Black." That is what I needed to hear. She got it. It was "our," not "your," and "us," not "you." I left feeling strong, supported, and seen. Read more 
Historical / Cultural
---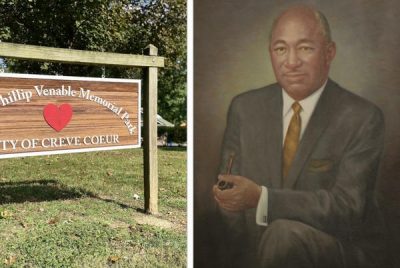 Missouri city honors Black doctor whose land was taken decades ago through eminent domain. By Gabrielle Hays, Talesha Reynolds, and Ryan Connelly Holmes / PBS
Historically, urban renewal and eminent domain have separated hundreds of thousands of African Americans from their property and locked them out of generational wealth. But a newly dedicated park outside St. Louis, Missouri is one of the latest attempts to reconcile a decades-old wrong. St. Louis community reporter Gabrielle Hays joins Judy Woodruff to discuss. Read more 
---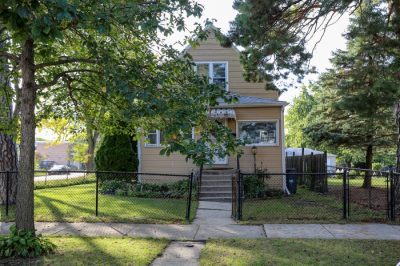 History is made as reparations start to flow in Evanston, Illinois. By Jesse Washington / The Undefeated
In March, after two years of research, proposals and community meetings, Evanston's city council voted 8-1 to launch a "Restorative Housing Program." The application period began on Sept. 21. In November, 16 applicants will receive $25,000 each in housing reparations. To qualify, people must have identified as Black on an official document, be at least 70 years old and have lived in Evanston at some point between 1919 and 1969. Read more 
---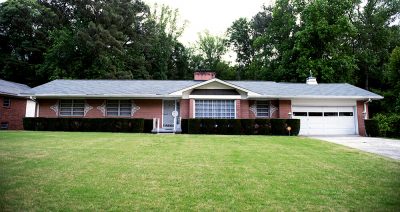 Black History in Atlanta: Collier Heights neighborhood.By Jasmina Alston / CBS News
Northwest Atlanta is one of the few communities in the nation that was built by black builders during a time when most housing was restricted for black residents. The neighborhood is called Collier Heights. "There was a sense of pride to live out here because we felt like this belonged to us," Leola McKinney, a homeowner, said. McKinney and her husband, Billy McKinney, built their Collier Heights house on Shorter Terrace in 1959. She was a Grady nurse and her husband was one of the first black Atlanta police officers. But the couple knew they weren't welcome in all of the city they served, so they became Collier Heights original homeowners. "That's why we're here," McKinney said. "Because we couldn't live over there in Cascade."  Watch here 
---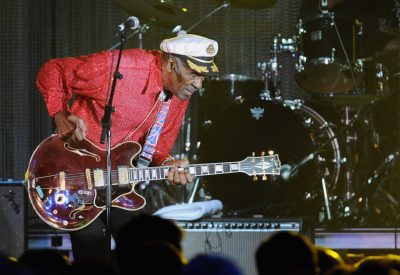 Roll over, Beethoven: Chuck Berry's in the house. By Denise Oliver Velez / Daily Kos

On Twitter a few weeks ago, I encountered one of the ubiquitous musical artist preference polls demanding that people choose between Elvis Presley or Chuck Berry. I didn't bother to respond. Those who read #BlackMusicSunday on a regular basis know I've already explored the foundational Black roots of rock 'n' roll, including Little Richard, women like Sister Rosetta Tharpe, and the role that racism has played in the business of the music industry—including white artists who rip off Black songs. Yet I've never featured Chuck Berry, though he's mentioned frequently throughout this series. Serendipitously, Oct. 18 is his birthday, so this week's spotlight is right on time. Read more 
---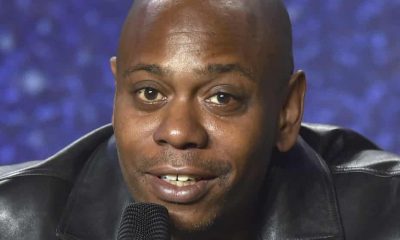 Everything to know about Netflix's Dave Chappelle problem. By Martine Paris / Fortune
Chappelle's special, The Closer, released by Netflix on Oct. 5, immediately drew ire for his remarks mocking transgender people. Netflix employees complained on social media, while LGBTQ advocacy group GLAAD and the National Black Justice Coalition took Netflix to task for the comedian's comments. In a statement to Deadline, NBJC's executive director David Johns called for Netflix to remove the show from the platform. "With 2021 on track to be the deadliest year on record for transgender people in the United States — the majority of whom are Black transgender people — Netflix should know better. Perpetuating transphobia perpetuates violence," he said. Read more 
Related: Transgender comedian defends Dave Chappelle. By Flame Monroe / CNN Business 
---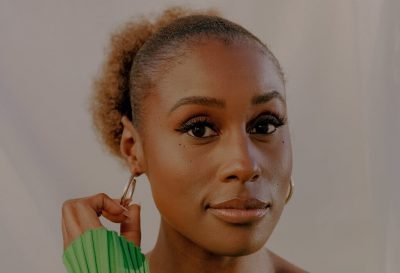 'Insecure' Broke Ground by Embracing Imperfection. By Salamishah Tillet / NYT

"Insecure" begins its final season by looking backward. In the season premiere, which debuts Oct. 24 on HBO, the best friends Issa Dee (Issa Rae) and Molly Carter (Yvonne Orji) meet up at Stanford University for their 10-year college reunion, having spent most of last season fighting and apart. Over an eventful weekend, they reminisce about the origins of their relationship and pledge to move forward together, once again firmly in each other's corners. It suggests that for the final stretch, "Insecure" is returning to the thing that made it so appealing for Black viewers especially, and so subtly groundbreaking for premium cable: consistent focus on the ups and downs of Black women's friendships. Read more 
---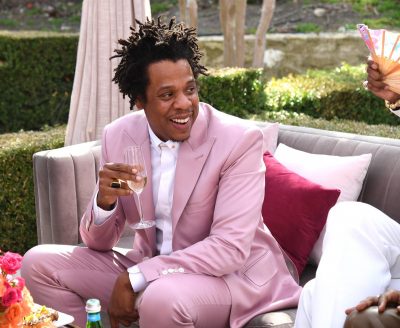 Jay-Z Invests In Cannabis Payment Company Flowhub. By Will Yakowicz / Forbes
Billionaire hip-hop artist and entrepreneur Shawn "Jay-Z" Carter has made another investment in the cannabis industry. But instead of selling $50 hand-rolled joints, his most recent investment is in a tech company that helps marijuana dispensaries process payments. "When Jay says, 'I'm not a businessman, I'm a business, man,' it's true," says Sherman, referencing one of Jay-Z's most-cited lyrics. "He's got incredible business acumen—he really knows how to surround himself with brilliant people and build great companies." Read more 
Sports
---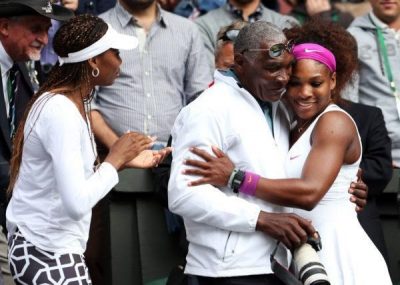 'My Dad Was Way Before His Time': Serena Williams Speaks on Dad's Personality and How It Led To Success In Her Career. By Janesha Jones / Atlanta Black Star
Serena and Venus Williams are two names that have carried on for years in the tennis world. Many who are familiar with their story are aware that the two started playing tennis at a young age and it was their father, Richard Williams, who was the catalyst for their current success and legendary status in tennis. While it's been told before, now the story about Richard introducing the sport to his daughters is getting told in more detail next month in a new movie called "King Richard." Prominent actor Will Smith plays Richard in the 138-minute film. Read more 
Related: King Richard review – Will Smith serves up tennis stardom for Venus and Serena. By Peter Bradshaw / The Guardian

---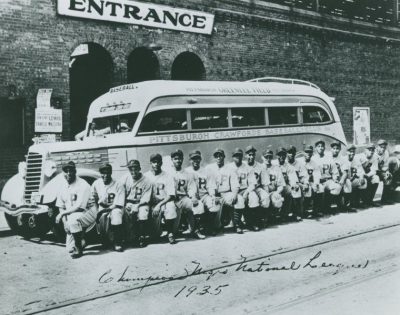 Baseball and Black American Memory. By Robert Greene II / AAIHS
October in the United States means the arrival of the Major League Baseball (MLB) playoffs. Arguably more than any other sporting event, the lead up to the "Fall Classic," the World Series, invites both excitement and a nostalgic look to the American past. In recent years, MLB has devoted considerable time to the commemoration of the Negro Leagues, along with remembering the desegregation of MLB in the twentieth century by Jackie Robinson. However, it is worth thinking about these processes of memorialization in context of broader African American—and American—intellectual history. Read more
---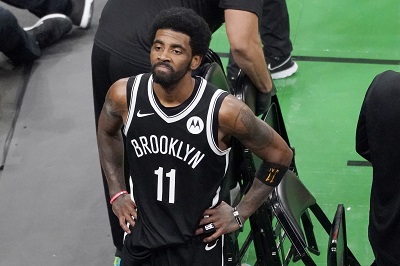 Kyrie Irving is abandoning the voiceless. By David Dennis Jr. / The Undefeated
Kyrie Irving has become the center of the NBA universe as his refusal to get a COVID-19 vaccine makes him ineligible to play home games or practice with his Brooklyn Nets team. The franchise responded by stating that it won't allow Irving to participate in team activities until he's vaccinated, and Irving finally broke his silence after weeks of speculation over his motives. Read more 
Related: Kyrie Irving's self-pitying refusal to get vaccinated is pathetic and dangerous. By Eugene Robinson / Wash Post
Site Information
---
Visit our home page for more articles, book/podcast and video favorites. And at the top of this page register your email to receive notification of new editions of Race Inquiry Digest. Click here for earlier Digests.
About Race Inquiry and Race Inquiry Digest. The Digest is published on Mondays and Thursdays. 
Use the buttons below to share the Digest in an email, or post to your Facebook, Linkedin or Twitter accounts.