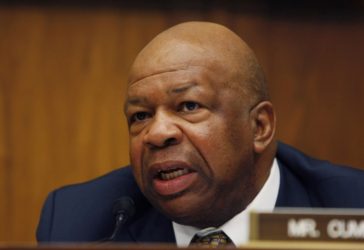 Featured – What Elijah Cummings Meant to Baltimore. By Jelani Cobb / The New Yorker
Cummings grew up in Baltimore, graduated from Howard University, with honors, before earning a law degree at the University of Maryland, and then served for fourteen years in the state legislature, before running to replace Representative Kweisi Mfume, when he left Congress to head the N.A.A.C.P., in 1996. At Freddie Gray's funeral, Cummings reminded the audience that he knew intimately the loss they were experiencing. "Family, there are those who will tell you 'Don't cry.' I'm not gonna say that. I put my nephew in a grave four years ago," he told them. Blasted away—still don't know who did it. I mourn every day." He spoke of democracy as something vital and fragile and valuable, an inheritance that had to be safeguarded for future generations. He pledged to "fight to the death" in defense of voting and, thereby, democracy. It was a promise that he made good on. Read more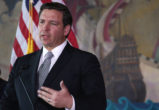 Challengers To Florida 'Poll Tax' Law Targeting Ex-Felons Get Preliminary Win. By Tierney Sneed / Talingpointsmemo
Florida will not be allowed to block ex-felons who cannot afford to pay certain court fees from registering to vote or voting, a federal judge said in a preliminary injunction issued Friday. Shown is Florida Gov. Ron DeSantis Read more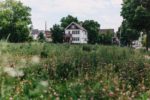 Inside the "Most Incarcerated" Zip Code in the Country. By Caleb Gayle / The New Republic
53206, a heavily African American neighborhood north of downtown Milwaukee, suffers from all manner of ills—not least of which are the myths of criminality that continue to surround it. Read more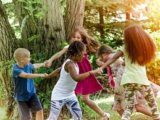 What it means to raise a Black girl in white America. By D. Watkins / Salon
Imagine growing up being told that the way your hair grows isn't good enough so it needs to be straightened with a scalding hot comb or dangerous scalp-burning chemicals to look more like a white girl's hair, because white girls have "normal" hair. That normal white girl hair is everywhere, too: all over television, in magazines, and even in children's books, which too often lack Black heroines. Read more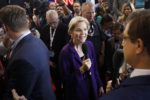 Can Warren win the nomination without majority black support? By Laura Barron-Lopez and Alex Thompson / Politico
Warren's support among black women, according to Morning Consult, has inched up from 8 percent three months ago to 13 percent in a survey released this week. Biden currently has 42 percent support among black voters, the poll showed. Polls have captured a gradually expanding base for Warren. In the last few months, her support has expanded beyond white, college-educated to women of color, according to the Morning Consult and Quinnipiac polls — though she still trails Sanders among black voters in certain surveys. Read more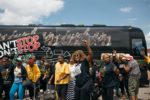 A radical way to mobilize black voters in 2020: Work on issues, not voting. By Janell Ross / NBC News
Shown is LaTosha Brown, co-founder of the Black Voters Matter Fund, cheers with local residents outside the Bowens Senior Center in Pontiac, Michigan.  This is how the Black Voters Matter Fund begins its work. The group's goal: boost black voter turnout in elections at every level. Its method: return to these communities and focus on the grievances that rarely get candidates' attention during elections, especially presidential ones. Then, give concerned residents and community groups the tools to force change. Read more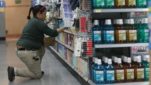 Some minority workers are up to 20% more likely than white workers to report canceled shifts at work. By Nathaniel Meyersohn / CNN
Retail and fast food work is notorious for erratic schedules. But new research finds hourly workers of color in the industries have more unpredictable hours and last-minute schedules than their white colleagues. Minority workers, particularly women of color, are "exposed to the most unstable and unpredictable work scheduling practices," according to a report published Wednesday by sociologists at The Shift Project at the University of California. "This is not desirable schedule flexibility, but rather unpredictability and instability imposed by employers." Read more
Ta-Nehisi Coates discusses his powerful debut novel, The Water Dancer, with Ibram X. Kendi.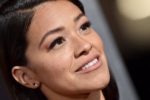 When Latinx People Use the N-Word. By Gary Suarez / NYT
On Tuesday, the actress Gina Rodriguez found herself the subject of social media shaming after posting a short clip of herself using the N-word while singing along to a Lauryn Hill rap verse. The "Jane the Virgin" star quickly deleted the clip and responded with a pat "sorry if you were offended" video, followed by another apology, this time as a note on Instagram, sharing vague promises of near-future self-reflection. Read more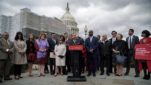 Washington doesn't have a Latino history museum. These people are hoping to change that. By Leah Asmelash / CNN
Hispanic and Latino people make up the largest ethnic minority in the United States and their contributions to American history run deep — including back to the Civil War and the Texas Revolution. So where's their Smithsonian museum? Read more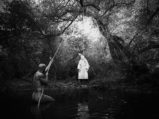 Get ready to love 'Watchmen,' the smartest show on television. By Soraya Nadia McDonald / The Undefeated
Watchmen, which functions as a sequel to the Alan Moore comic book maxiseries of the same name, is a lot like Shields' Lynching: An arresting, daring, complex work of art about white supremacy that dares to challenge its audience while refusing to traffic in cheap provocation. Shown is Lynching by Tyler Shield.  The new series begins Sunday on HBO at 9 p.m. Read more

"Tina: The Tina Turner Musical" Comes to Broadway. The New Yorker
Tina Turner is seventy-nine and happily retired in Switzerland, but her story and her music are still reverberating to the rafters in "Tina: The Tina Turner Musical," which is playing in London, in Hamburg, and now on Broadway. The show, in previews at the Lunt-Fontanne, traces the singer's beginnings, in Nutbush, Tennessee; her Motown rise to fame; and, of course, her turbulent partnership with Ike Turner, whose creative control and physical abuse she escaped in the mid-seventies. Adrienne Warren (above) plays the title role.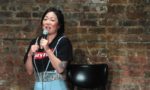 Comedians have to walk a tightrope on issues of race. That will make the art form better. By Margaret Cho / NBC News
I love the art form of stand-up comedy. It didn't matter to me what my career would look like or whether or not I would be successful when I started out as a teenager in the '80s. I just loved the feeling of doing it. And that carried me through the loneliness of being the only Asian American woman out there. I was so enamored of performing that I didn't question the solitary journey. Read more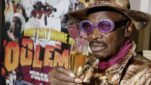 The X-Rated Godfather of Rap Gets His Due. By Bill Morris / Daily Beast
Eddie Murphy must be nuts. Or brave. Maybe a bit of both? That was my reaction when I heard that in his highly anticipated career reboot, Dolemite Is My Name, Murphy was setting out to make a big-name, big-budget movie about a man who worked in the outer precincts of Hollywood, making raunchy comedy records and no-name, no-budget blaxploitation flicks that had no desire to become mainstream hits and, for that very reason, became revered cult favorites with black audiences. The man's name was Rudy Ray Moore. Read more
Visit our home page for more articles. And at the top of this page register your email to receive notification of new editions of Race Inquiry Digest.   Click here for earlier Digests. 
Use the buttons below to share the Digest in an email, or you can post to your Facebook, Linkedin or Twitter accounts.