Featured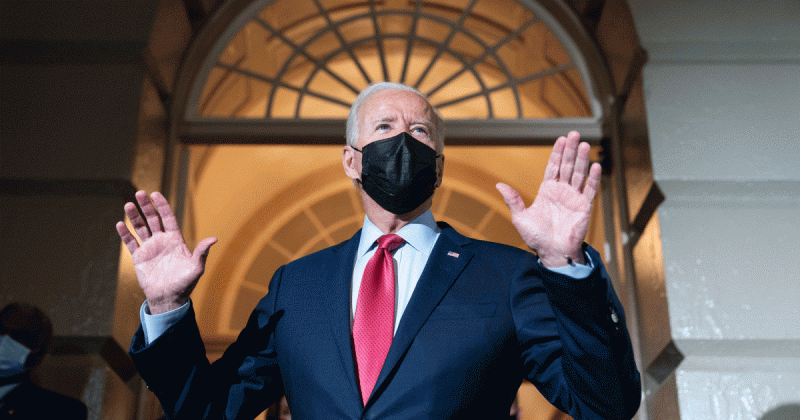 The Democracy Crisis: Could This Be Joe Biden's Big Mistake?  By David Corn / Mother Jones

It's a war on democracy. Trump has recruited the national Republican Party, local state officials, and a wide assortment of extremists for this battle. If the president doesn't beat back this Trump-GOP attack, little else will matter.
This is a dangerous moment for the nation. As news coverage obsesses on the immediate—the tussle over the infrastructure bills on Capitol Hill, the rise in undocumented immigrants at the border, the debt ceiling dustup, the collapse of police reform negotiations, and so on—the media generally have failed to cover Trump's not-too-secret effort to break American democracy in a comprehensive fashion. The bogus audits draw attention, as do Trump's ceaseless and baseless claims of election fraud. But there is no overarching narrative focused on Trump's ongoing threat to democracy. This war in plain sight is not widely recognized. Read more 
Related: Kamala Harris May Have to Stop the Steal. By Russell Berman / The Atlantic
Related: America is amusing itself to death — and the media still can't face the truth. By Chauncey Devega / Salon
Political / Social
---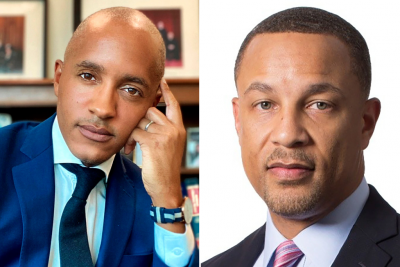 Senate Confirms Top Prosecutors for Manhattan and Brooklyn. By Matt Stieb / New York Magazine
Amid an intra-party stalemate in the talks to pass the infrastructure bill, the Senate confirmed the top prosecutors for the Southern and Eastern Districts of New York, two of the most-high profile U.S. Attorney's offices in the nation.
Damian Williams, a supervising prosecutor in the Southern District of New York and a former clerk for Attorney General Merrick Garland when Garland was a federal appeals court judge, will be the new U.S. attorney for the SDNY headquartered in Manhattan. Breon Peace, a partner at a downtown white-shoe law firm and a former clerk for U.S. District Judge Sterling Johnson Jr., will be the new U.S. Attorney for the Eastern District headquartered in Brooklyn. Williams will be the first Black prosecutor leading the SDNY, and Peace will be the fourth Black U.S. Attorney in the Eastern District. Read more 
---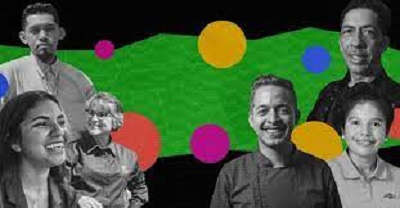 How Latinos are growing and reshaping the United States. By Suzanne Gamboa and Nicole Acevedo / NBC News  
In New Hampshire, a Roman Catholic church where Irish and French Canadian immigrants used to worship now has the state's largest Latino congregation. In the Deep South, a county in Georgia is one of the nation's top 10 in diversity. Hispanics accounted for over half of the nation's population growth in the last decade. This is not just reflected in larger cities, but in mountain towns, Southern neighborhoods and Midwestern prairies.  Read more 
---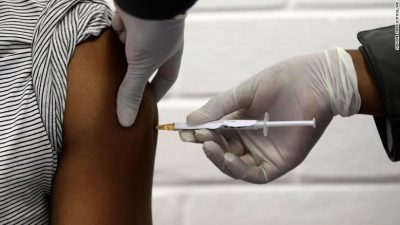 Study confirms pandemic hit Black Americans, Native Americans and Latinos harder than Whites. By Maggie Fox / CNN
---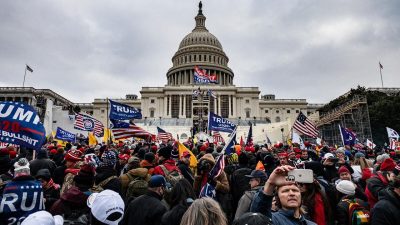 Federal judge rejects comparisons between Capitol insurrection and racial justice unrest. By Hannah Rabinowitz / CNN
---
"Becoming Abolitionists": Derecka Purnell on Why Police Reform Is Not Enough to Protect Black Lives. By Amy Goodman / Democracy Now
Derecka Purnell draws from her experience as a human rights lawyer in her new book, published this month, "Becoming Abolitionists: Police, Protests, and the Pursuit of Freedom," to argue that police reform is an inadequate compromise to calls for abolition. Purnell reflects upon her personal journey as a Black woman who believed in police reform before pivoting to abolition, saying, "I became a part of social movements who pushed me to think more critically … about building a world without violence and how to reduce our reliance on police." Read more 
---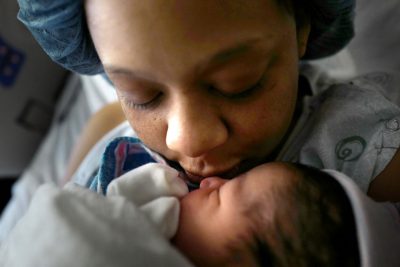 California Governor Signs Law To Improve Outcomes For Black Birthing People And Babies. By Sarah Ruiz-Grossman / HuffPost
---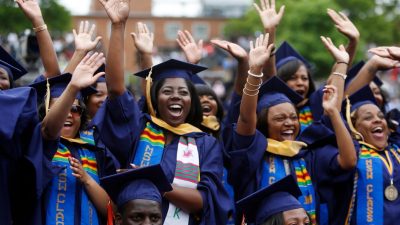 After years of inequity, it's time to support historically black colleges. By Javaid Siddiqi / The Hill
Only a handful of HBCUs have endowments that exceed $200 million. Inequitable federal and state funding continues to plague these colleges. This results in HBCU students needing to secure larger federal, state, and private loans than many non-HBCU students, resulting in substantially greater debt upon graduation. It must be acknowledged that in recent years, millions in much-needed philanthropic dollars have made their way to Black colleges in the aftermath of the murder of George Floyd in May 2020.But, we cannot allow this momentum to slow down, now is the time for HBCUs to receive the support they deserve as these institutions face compelling and difficult questions in a post pandemic era. Read more 
---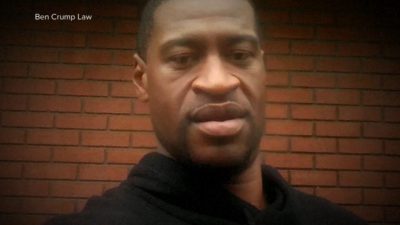 George Floyd may be granted posthumous pardon in 2004 drug arrest. Juan A. Lozano / USA Today
A Texas agency on Monday approved a request that George Floyd be granted a posthumous pardon for a 2004 drug arrest made by a now-indicted ex-Houston police officer whose case history is under scrutiny following a deadly drug raid. The unanimous recommendation by the seven-member Texas Board of Pardons and Paroles will now be forwarded to Gov. Greg Abbott, who will make the final decision. Read more 
---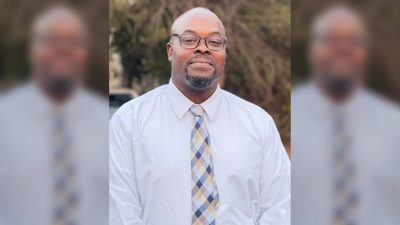 Jury orders Tesla to pay more than $130 million in discrimination suit, which alleged racist epithets and hostile work environment. By Faiz Siddiqui / Wash Post 
Owen Diaz, an elevator operator who worked for the company between June 2015 and May 2016, sued Tesla, alleging a hostile work environment and racial harassment, and said "daily racist epithets" such as the n-word were used in the factory, where his son, Demetric, also worked. The initial suit by Diaz, who is Black, alleged that workers encountered a scene "straight from the Jim Crow era," where workers were subjected to frequent racist harassment and supervisors took no action. Read more 
---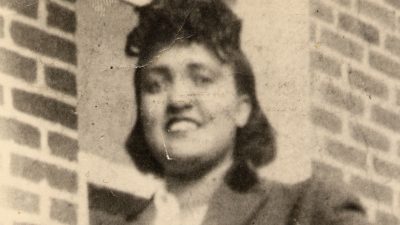 Henrietta Lacks Estate Sues Company Using Her 'Stolen' Cells. By Michael Kunzelman / HuffPost
---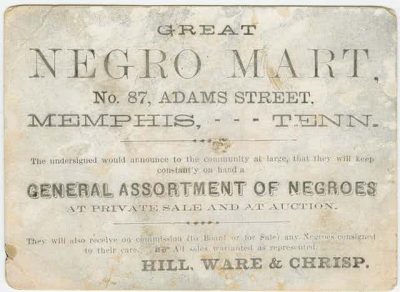 The brutal trade in enslaved people within the US has been largely whitewashed out of history. By Joshua D. Rothman / The Conversation
For my recently published book, "The Ledger and the Chain," I visited more than 30 archives in over a dozen states, from Louisiana to Connecticut. Along the way, I uncovered mountains of material that exposed the depravity of the men who ran the largest domestic slave trading operation in American history and revealed the fortitude of the enslaved people they trafficked as merchandise. But I also learned that many Americans do not realize that a domestic slave trade existed in the U.S. at all. Read more 
---
Did the Constitution Pave the Way to Emancipation? By Richard Kreitner / The Nation
Is US history a story of progress, of slow but steady emancipation? Or is it a more difficult, often depressing one of limited victories followed by resurgent exploitation? In recent years, this debate has often circled around the question of whether the Constitution was for or against slavery. Did it perpetuate bondage or offer tools for its abolition? In his new book, The Crooked Path to Abolition, James Oakes argues that the Constitution was an antislavery document. Read more 
---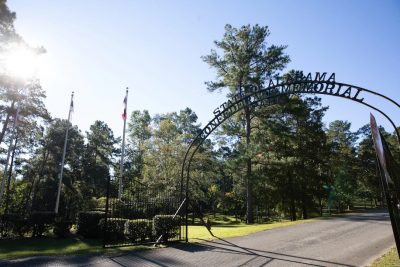 Alabama spends more than a half-million dollars a year on a Confederate memorial. Black historical sites struggle to keep their doors open. By Emmanuel Felton / Wash Post
There are a number of museums that tell those stories spread across Alabama, but the Confederate Memorial Park is different. It is the only museum in the state that has a dedicated revenue stream codified in the state's constitution. So while other museums struggle to keep their doors open, search for grants for funding and depend on volunteer staff, the Confederate Memorial Park is flush with cash. In 2020 alone, the park received $670,000 in taxpayer dollars. That's about $22 per visitor and more than five times the $4 admission price for adults. Read more 
---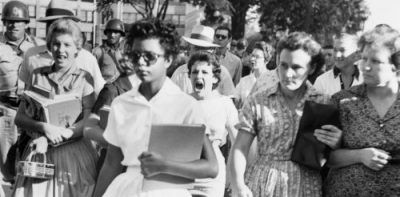 How did white students respond to school integration after Brown v. Board of Education? By Charise Cheney / The Conversation
In 1954, the Supreme Court ruled in Brown v. Board of Education that racially segregated schools violated the civil rights of Black students. Black Americans throughout the country celebrated the decision as a blow to anti-Black racism. Whites' reactions to the case varied, depending on where they lived and whether their local communities had a history of segregation, either through laws or just local customs and practices. White students' acceptance of this social change was significantly shaped by their parents' political beliefs about school desegregation. Read more 
---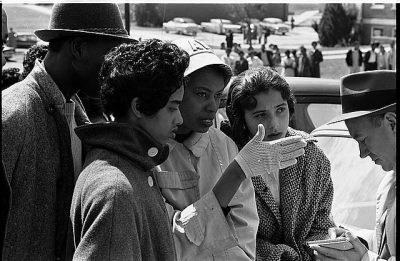 Black Student Activism and Durham's Campus Movement. By Brandon K. Winford / AAIHS
In Point of Reckoning: The Fight for Racial Justice at Duke University (Duke University Press, 2021), Theodore D. Segal provides a timely and detailed historical account of the Black campus movement at the Durham school between 1963 and 1969. Point of Reckoning is organized chronologically, with each of its nine chapters examining turning points that highlight the university's missed opportunities in the face of student protest. The book begins with the Jim Crow institution during its transition from Trinity College to Duke University in 1924. Read more 
---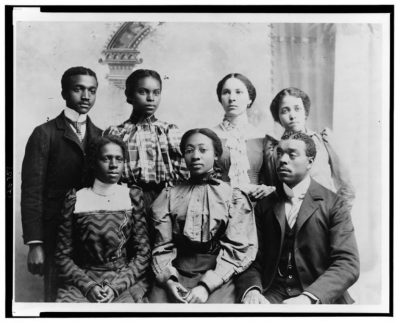 Jubilee: Can HBCU Publications Revamp Education? By Rochelle Spencer and DeLisa Harris / AAIHS
"Schools are established for the purpose of training people to think," an early edition of the Fisk Herald explained. Reviewing earlier editions (published 1895-1902) of Fisk University's Herald reveals how thinking has evolved–and how young Black intellectuals still prioritize many of the same issues. The publications at HBCUs are barometers of student attitudes; they're often problem-posing and community-minded, even as strategies for affecting change grow more decentralized. Read more 
---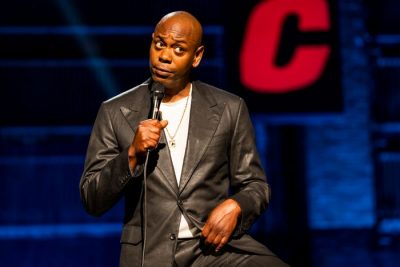 Review: Dave Chappelle's 'The Closer' Netflix Comedy Review. By Craig Jenkins / New York Magazine
Chappelle is a master of pressure-point work, of transgressing toward profundity. He isolates absurdities we take for granted. He shakes us out of the comforts of our conditioning. He asks why we take what we've been taught about the world at face value, and why we don't just come up with a framework that fits us better. Sketch comedy was the perfect setting for Chappelle's ruminations about race and class. Inside the confines of a sketch, Dave was able to reveal our ugliest tendencies, wielding the god-king power of a comedy writer seemingly lacking in fear or reservations while maintaining a safe distance from the actions of his characters. Read more 
Sports
---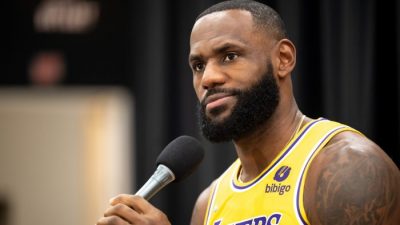 Yes, LeBron, vaccination is a social justice issue. By David Dennis Jr. / The Undefeated
When James spoke about his decision to be silent about encouraging vaccinations, he said, "We're not talking about something that's, you know, political or racism or police brutality. So I don't feel like, for me personally, I should get involved in what other people should do with their bodies and their livelihoods."
The problem with this logic is that it misses the fact that fighting COVID-19 is an act of social justice work and a fight for equality tantamount to fighting police brutality or any other act of anti-Black violence. What James fails to realize here is that the way COVID-19 is impacting the Black community is an offshoot of the same racism that renders Black folks victims of extrajudicial killings. Read more 
---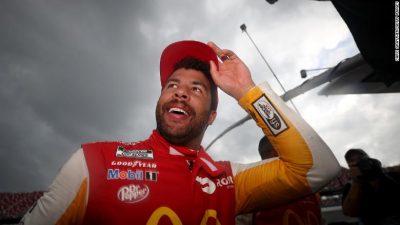 Bubba Wallace becomes 2nd Black person to win NASCAR Cup Series. By David Close and Theresa Waldrop / CNN
Site Information
---
Visit our home page for more articles, book/podcast and video favorites. And at the top of this page register your email to receive notification of new editions of Race Inquiry Digest. Click here for earlier Digests.
About Race Inquiry and Race Inquiry Digest. The Digest is published on Mondays and Thursdays. 
Use the buttons below to share the Digest in an email, or post to your Facebook, Linkedin or Twitter accounts.