Featured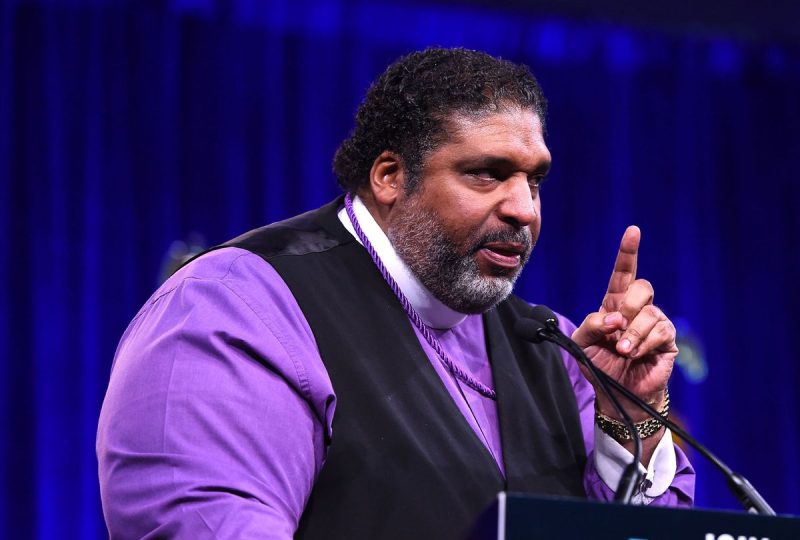 Rev. William J. Barber II: America is now at the "most critical time, between life and death." By Chauncey Devega / Salon

The Republican Party is currently trying to inject lethal poison into America's body politic in a systematic effort to prevent Black and brown people, and other core Democratic constituencies, from voting. It has become clear that today's Republicans actively view majoritarian democracy as their enemy. It is no exaggeration to say that fascism, white identity politics and white supremacy are being deployed to create a 21st-century American apartheid.
In fact, the Republican goal goes beyond entrenched minority rule by whites. More specifically, it envisions a nation dominated by a white male plutocracy in which Christian nationalism and authoritarianism are protected by law and where property will always be valued above human rights and human dignity. To discuss those questions and much more, I recently spoke with the Rev. Dr. William J. Barber II, president and senior lecturer at Repairers of the Breach. Read more 
Related: Justice for J6 rally: Jason Stanley, author of How Fascism Works, says Trumpists don't need riots anymore. By Aymann Ismail / Slate
Related: How Trump endangered democracy, and how Biden hopes to repair it. By Eric Rauchway / Wash Post 
Related: The Horrifying Legal Blueprint for Trump's War on Democracy. By Jonathan Chait / New York Magazine
Political / Social
---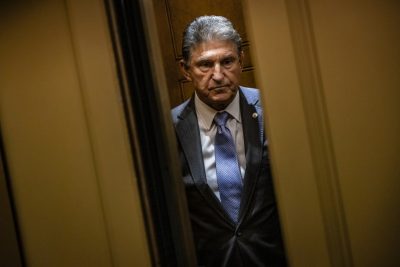 Manchin's "Strategic Pause" Could Sink Biden's Agenda. By Alex Shepard / TNR
Progressives have, so far, kept their end of the bargain and been team players; the moderates most assuredly have not. For months now, they have done everything they can to wriggle out of this deal, to stall its progress. They have demanded compromises and cuts; once they've received them, they've demanded more. Some, like Joe Manchin, are now openly calling for the party to hold off on taking up the budget until next year, which would all but guarantee its failure. Read more 
---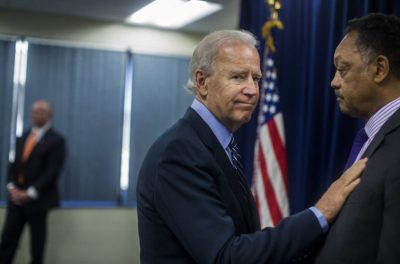 Biden Is Right To Call The State Of Voting Rights An Existential Threat. But The Walk Must Be As Aggressive As The Talk. By Rev. Jesse L. Jackson Sr. and David Daley / TPM

Earlier this summer, the president of the United States traveled to the city where the Constitution was written, debated and signed and warned of mounting perils to American democracy. He invoked Jim Crow and called new election laws and voter suppression efforts in state legislatures the most dangerous threat to voting and the integrity of free elections in American history.
"We're facing the most significant test of our democracy since the Civil War," President Biden said in his speech at the National Constitution Center. "That's not hyperbole," he added, before repeating "since the Civil War." Read more 
Related: N.C. court strikes down voter ID law for "unconstitutional" targeting of Black voters. By Igor Derysh / Salon
---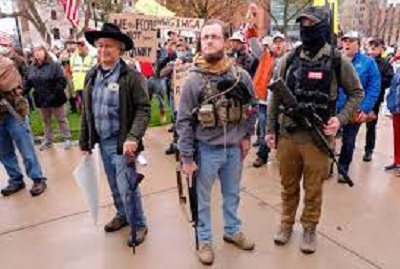 Cry macho: Why scared white guys are so dangerous. By Joe Hayden / Salon
They're the hyper-armed neighbors with itchy trigger fingers, who are convinced they'll be the victims of a home invasion; who treat any Black or brown person as an imminent threat; who see foreign terrorists behind every bush; who believe the government is trying to poison them, plant a chip inside them, or take away their hunting rifles; who think that crime is far worse than it is and on the verge of spilling into outright anarchy.  Read more 
---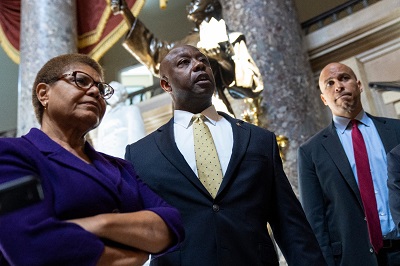 Bipartisan police reform talks crumble. By Marianne Levine and Nicholas Wu / Politico
The bipartisan police reform talks have officially collapsed. The end to the discussions comes after Sens. Cory Booker (D-N.J.) and Tim Scott (R-S.C.) and Rep. Karen Bass (D-Calif.) spent months trying to reach an agreement with little progress. The negotiators had moved their self-imposed deadline for coming to a deal several times, but the differences between both sides ultimately proved too vast. Among the key sticking points was reforming qualified immunity, which shields police officers from civil liability for misdeeds. Negotiators hit a stalemate on that provision and ultimately decided to take it off the table this summer. Instead, they focused on a "slimmed down" version of the legislation but even that proved too difficult. Read more
---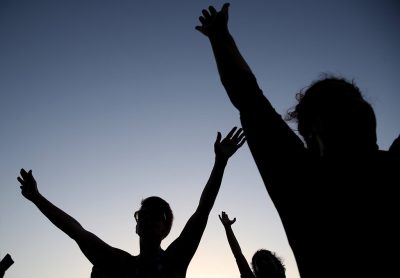 White Evangelicals Shun Morality for Power. Charles M. Blow / NYT
Evangelical Christians castigated Bill Clinton in wake of his "improper relationship" with the White House intern Monica Lewinsky. He had sinned. He would be stoned. Franklin Graham, the evangelical minister, wrote in The Wall Street Journal in 1998 that Clinton's "extramarital sexual behavior in the Oval Office now concerns him and the rest of the world, not just his immediate family," and that "private conduct does have public consequences." But Mr. Graham never demanded the same of Donald Trump. To the contrary, he became one of Trump's biggest defenders. Read more 
---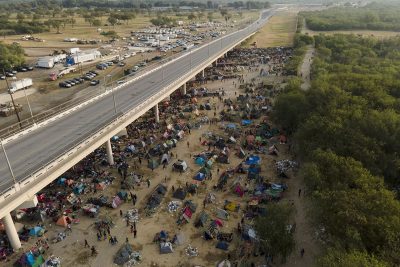 Biden slips into political quicksand amid Haitian migrant buildup. By Natasha Korecki and Laura Barron-Lopez / Politico
The mass of thousands of Haitians at the U.S. southern border has put the Biden administration in the exact place it's tried to avoid: knee deep in immigration politics. In the past 24 hours, the White House has responded to images and videos of aggressive tactics used by Border Patrol agents to corral those migrants by supporting an internal investigation into the matter. What it hasn't done, yet, is figure out a solution to the crowding and sanitary issues arising in what's become a makeshift encampment — or stop its policy of deporting migrants upon arrival. Read more 
---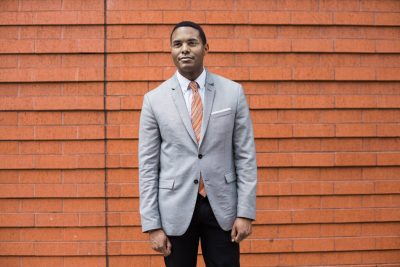 New York's Superstar Progressive Isn't A.O.C. By Bret Stephens / NYT
The bigger mystery is why Torres (who was emphatically not at the gala) hasn't yet become a household name in the United States. On the identity-and-background scorecard, he checks every progressive box. Afro-Latino, the son of a single mom who raised three children working as a mechanic's assistant on a minimum-wage salary of $4.25 an hour, a product of public housing and public schools, a half brother of two former prison inmates, an N.Y.U. dropout, the Bronx's first openly gay elected official when he won a seat on the City Council in 2013 at the age of 25 and the victor over a gay-bashing Christian minister when he won his House seat last year. Read more 
---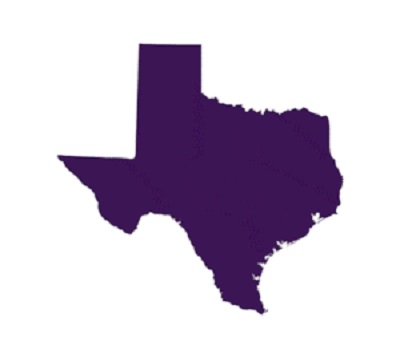 Why Texas's laws are moving right while its population shifts left. By Brittany Renee Mayes, Leslie Shapiro and Zach Levitt / Wash Post
But Blue Texas remains elusive. By contrast, Republicans maintain a conservative majority that, earlier this month, enacted some of the nation's strictest laws around abortion and voting rules. Read more 
---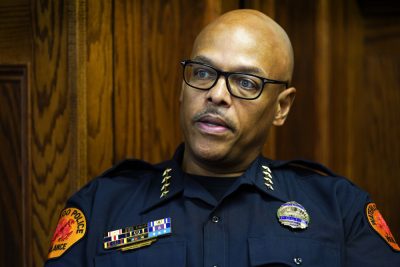 Black Iowa police chief faces backlash after bringing change. By The AP and NBC News 
The first Black police chief in Waterloo, Iowa, is facing intense opposition from some current and former officers as he works with city leaders to reform the department, including the removal of its longtime insignia that resembles a Ku Klux Klan dragon.
Joel Fitzgerald says his 16-month tenure in Waterloo, a city of 67,000 with a history of racial divisions, is a "case study" for what Black police chiefs face as they seek to build community trust and hold officers to higher standards. In an interview with The Associated Press, he said the attacks were driven by misinformation and racism toward him and his boss, the city's first Black mayor. Read more 
---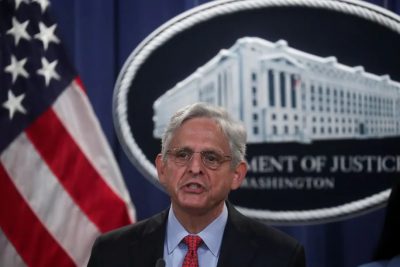 Asian American lawmakers want quicker action from hate-crimes law. By David Nakamura / Wash Post
A pair of Asian American lawmakers are pressing the Justice Department to speed up implementation of provisions in a new federal law combating hate crimes, citing a recent FBI report showing the highest number of bias attacks in the United States in two decades.
Sen. Mazie Hirono (D-Hawaii) and Rep. Grace Meng (D-N.Y.), co-sponsors of the Covid-19 Hate Crimes Act that took effect in May, warned Attorney General Merrick Garland in a letter Monday that public fatigue and frustration with coronavirus restrictions and public safety mandates could lead to another spike in "hate-based violence." Read more 
---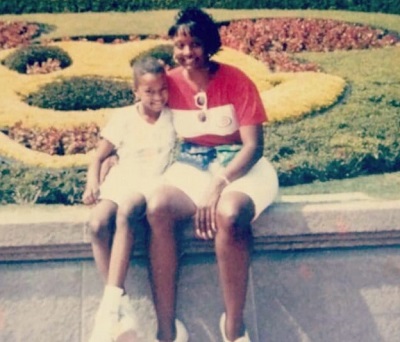 Mental health takes a toll on the incarcerated — and their families. By Patrice Gaines / NBC News
Throughout her adult life, Miquelle West has hesitated to date. Dating might lead to love, which might lead to marriage. And Miquelle does not want to marry until her mother can walk her down the aisle.
Her mother, Michelle, now 60, has been incarcerated for almost three decades now. She was sentenced in 1994 to two life sentences plus 50 years in a drug conspiracy case, which held her responsible for the actions of her co-defendants, including one who committed a murder. It was her first offense. Read more 
---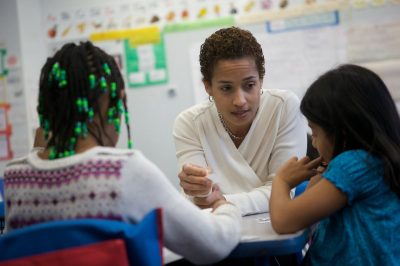 Teaching While Black Is Becoming a Fireable Offense. By Peter Greene / The Progressive  
You can't fire a teacher or an administrator for being Black, but in many states and school districts, Black educators could lose their jobs for breaking the ill-defined set of rules established to ban anything labeled as critical race theory, or CRT. The policies are vague and are arrayed against what anti-CRT activist Christopher Rufo called an "entire range of cultural constructions that are unpopular" with some folks under the "critical race theory" tagline. Some rightwing activist groups warn of "the many tentacles" of CRT, including references to Black Lives Matter, The 1619 Project, equity, diversity, and social emotional learning. Read more 
Related: The Countercurriculum of Black Education. Gloria Ashaolu / AAIHS 
---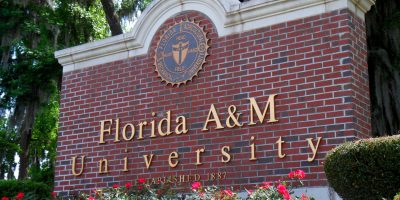 'Transforming the Lives of Students': FAMU Recognized as Highest-ranking Public HBCU Among Nation's Top Schools for Third Consecutive Year. By Angelina Velasquez / Atlanta Black Star
Historically Black Colleges and Universities are continuing to get noticed in the U.S. News & World Report's "Best Colleges 2022" guidebook. Most notable is the improved ranking of Florida A&M University, which managed to secure a third year as the highest-ranking HBCU among top public universities across the country.
This year FAMU landed at 104, up 13 spots from last years 117, on the list totaling more than 200 colleges and universities. The institution founded in 1887 in Tallahassee, Florida, boasted an undergraduate applicant pool of more than 7,000 students for the Fall 2021 semester; just over 2,200 were accepted. Read more 
Historical / Cultural
---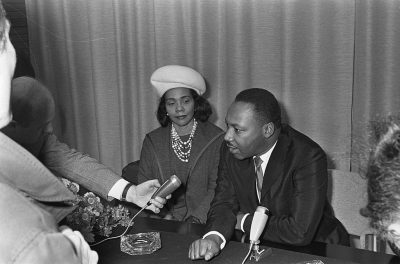 Martin Luther King, Jr. and 1619. By Robert Greene II / AAIHS
Throughout his career, Martin Luther King, Jr. utilized African American history in his speeches. His use of this history was part of a longer tradition of a "usable past" found among many American speakers, who tried to use the American past to elucidate the problems of the present. One of the key themes found in Martin Luther King Jr.'s public speeches and writings after he became a well-known figure the use of 1619 as a marker for the beginning of Black history in America. Read more 
---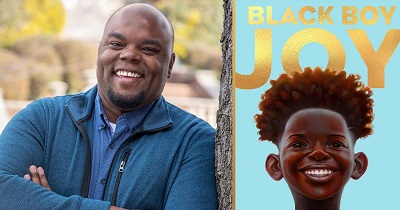 The bestseller 'Black Boy Joy' highlights the bright but overlooked experiences of Black boyhood. By Keishel Williams / Wash Post
Kwame Mbalia has a goal: for Black boys to pick up his anthology, "Black Boy Joy," and see themselves reflected in the stories. Even further, the author and father wants to inspire young Black students to tell their own stories — stories that have always existed but rarely get told.  Debuting at No. 1 on the New York Times bestseller list after its August release, "Black Boy Joy" features 17 stories told in prose, poems and comics written by 17 male and nonbinary writers. Read more 
---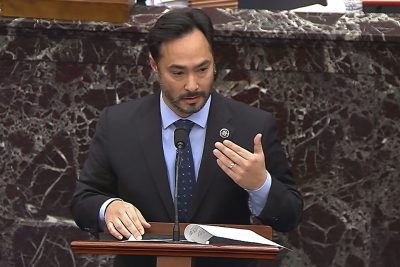 Latinos are absent in newsrooms, Hollywood films, new govt. report finds. By AP and NBC News
Latinos are perpetually absent in major newsrooms, Hollywood films and other media industries where their portrayals — or lack thereof — could deeply impact how their fellow Americans view them, according to a government report released Tuesday. The Congressional Hispanic Caucus asked the U.S. Government Accountability Office to investigate last October. U.S. Rep. Joaquin Castro, D-Texas, has made the inclusion of Latinos in media a principal issue, imploring Hollywood studio directors, journalism leaders and book publishers to include their perspectives. Read more 
---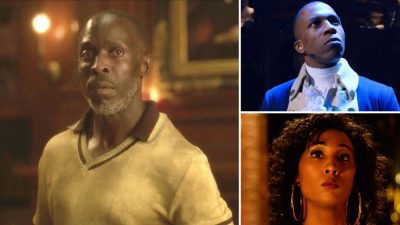 Emmys So White: People of Color Shut Out Acting Categories. By Clayton Davis / Variety

The Primetime Emmy Awards were unable to capitalize on its historic and diverse nomination fields, with all major acting trophies going to white actors. Actors that were seen as solid contenders included Billy Porter and Mj Rodriguez ("Pose"), the late Michael K. Williams ("Lovecraft Country") and Kenan Thompson and Bowen Yang ("Saturday Night Live") — but in the end, all ended up empty-handed. Read more 
Related: Are the #EmmysSoWhite? It's complicated. By C. Brandon Egbunu / The Undefeated
Related: Michaela Cole makes Emmys history — but "Ted Lasso," "The Crown" and white actors sweep the night. By Melanie McFarland / Salon 
Sports
---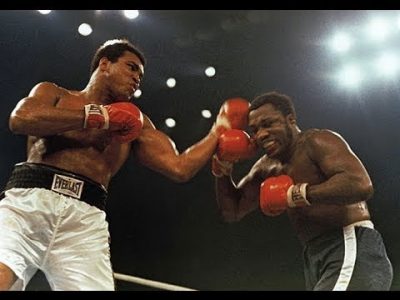 'Muhammad Ali' doc: Joe Frazier rivalry highlights episode three. By Scooby Axson / USA Today
The documentary "Muhammad Ali" premiered Sunday on PBS, with episodes airing nightly through Wednesday. The four-part series is directed by Ken Burns, Sarah Burns and David McMahon and chronicles Ali's life from a Louisville youth looking to find his way in the world to the global icon he became as a result of his boxing, beliefs and courage as he dealt with debilitating Parkinson's Disease. The third episode, titled "The Rivalry," aired Tuesday night and focused on Ali's professional and personal exploits in the early 1970s, including his epic rivalry with Joe Frazier, his draft evasion case that made it to the Supreme Court and his marital infidelities. Read more
---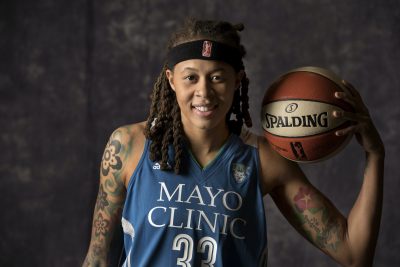 Seimone Augustus Found Her Voice Long Before Coaching. By Natalie Weiner / NYT
The first time Seimone Augustus realized what she was capable of wasn't when, as a 14-year-old, she landed on the cover of Sports Illustrated for Women next to the question, "Is She the Next Michael Jordan?" When Augustus, a W.N.B.A. legend who retired this year after 15 seasons, reflects on the moments that made her understand her potential, she thinks of the stands at Capitol High School in Baton Rouge, La. She led the team to back-to-back state titles, scoring 3,600 points and losing just seven games in four years. Read more
---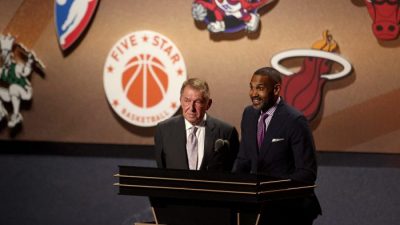 Grant Hill prepares for first task as new managing director of USA Basketball. By Marc J. Spears / The Undefeated
During the Basketball Hall of Fame's class of 2021 on Sept. 11, time was made for a symbolic passing of the torch moment between Jerry Colangelo and new USA Basketball managing director Grant Hill. After Colangelo took over a then-struggling USA Basketball as managing director in 2005, he rejuvenated it by convincing such NBA stars as Kobe Bryant, LeBron James, Kevin Durant and many other elite American athletes to play. Under Colangelo, the U.S. won Olympic gold medals in 2008, 2012, 2016 and 2020. Hill was named Colangelo's successor on Jan. 1 and officially took over Team USA after the 2020 Tokyo Games in July and August. Read more
---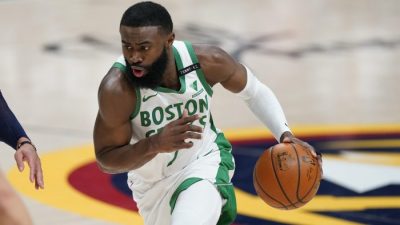 Jaylen Brown on why it's important for the Celtics and NBA to hire African American head coaches. By Marc J. Spears / The Undefeated
Boston Celtics forward Jaylen Brown was ecstatic to see seven new African American head coaches, including one for his own franchise, get hired in the NBA this offseason regardless of what the true motive may have been. "Whether it was because they were just trying to shut us up, or because they actually believed it was the right thing to do, it don't matter to me. That representation is important," Brown, a 24-year-old African American, told The Undefeated. "And that's giving people access and resources that they need and deserve to have, especially former players. They deserve to have a seat at the table too, especially in coaching positions, as well as in-office positions, ownership positions. Those are important as well, especially if they're qualified. Read more 
Site Information
---
Visit our home page for more articles, book/podcast and video favorites. And at the top of this page register your email to receive notification of new editions of Race Inquiry Digest. Click here for earlier Digests.
About Race Inquiry and Race Inquiry Digest. The Digest is published on Mondays and Thursdays. 
Use the buttons below to share the Digest in an email, or post to your Facebook, Linkedin or Twitter accounts.