Featured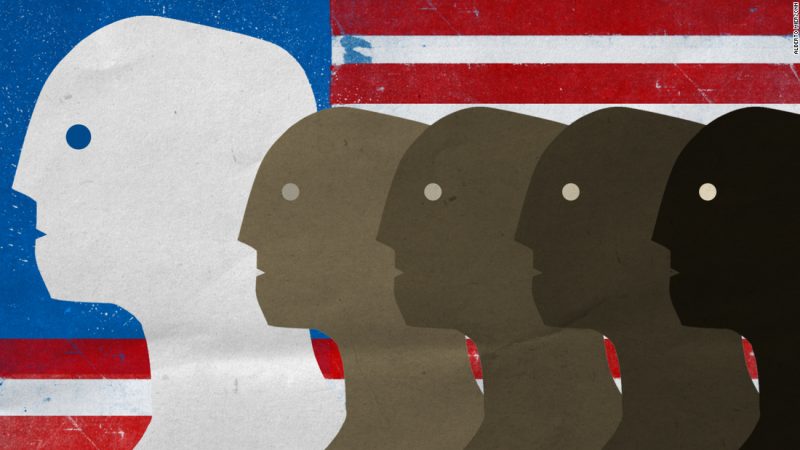 White supremacy, with a tan. By John Blake / CNN

Some political myths refuse to die despite all evidence the contrary. Here's another: When White people are no longer a majority, racism will fade and the US "will never be a White country again." This myth was reinforced recently when the US Census' 2020 report revealed that people who identify as White alone declined for the first time since the Census began in 1790. The majority of Americans under 18 are now people of color, and people who identity as multiracial increased by 276% over the last decade.
Political / Social
---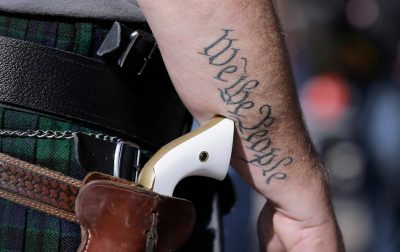 Texas shows us what post-democracy America would look like. By Dana Milbank / Wash Post

Related: Heeding Steve Bannon's Call, Election Deniers Organize to Seize Control of the GOP — and Reshape America's Elections. By  Isaac Arnsdorf, Doug Bock Clark, Alexandra Berzon and Anjeanette Damon / Propublica
Related: Georgia GOP called "shameless" for trying to use new voting law to oust local election officials. By Igor Derysh / Salon
Related: Filibuster Reform Coalition Grows Ahead of Fall Fight Over Voting Rights. By Paul Blumenthal / HuffPost
---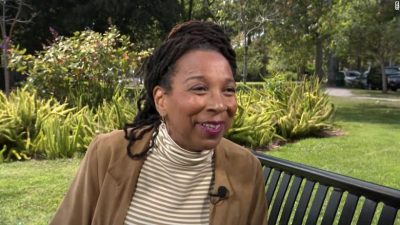 What critical race theory is really about. By Jason Carroll / CNN Video
As critical race theory becomes increasingly politicized and attacked by Republicans, CNN's Jason  Carroll explains what the concept is, and what it isn't. Watch here 

Related: Critical race theory bans in schools are making teaching harder. By Fabiola Cineas / Vox
---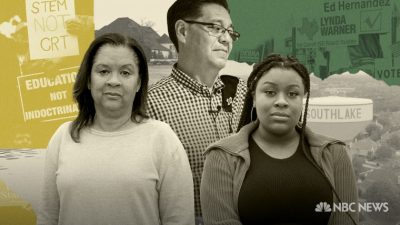 Southlake: A viral video, a diversity plan, and an election that changed an affluent Texas town. NBC News Video
On paper, Southlake was a picture-perfect suburb: beautiful homes and excellent schools. But in 2018, a viral video of students using racial slurs in the mostly white school district created a searing divide in the once close-knit Texas community. What played out in Southlake – and the ensuing fight over proposed diversity plans – foreshadowed others across the country as peaceful neighborhoods descended into bitter arguments over diversity, education and critical race theory. Watch here
Related: Reporting for NBC's Southlake podcast on racial tensions revived my own childhood memories. By Antonia Hylton / USA Today
---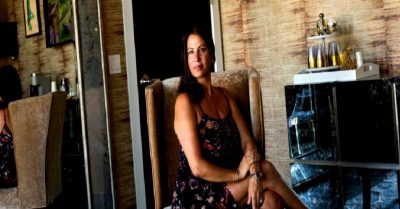 How a Small Town Silenced a Neo-Nazi Hate Campaign. By Elizabeth Williamson / NYT
Richard B. Spencer, the most infamous summer resident in this town, once boasted that he stood at the vanguard of a white nationalist movement emboldened by President Donald J. Trump. Things have changed. Leaders in Whitefish say Mr. Spencer, who once ran his National Policy Institute from his mother's $3 million summer house here, is now an outcast in this resort town in the Rocky Mountains, unable to get a table at many of its restaurants. His organization has dissolved. Meanwhile, his wife has divorced him, and he is facing trial next month in Charlottesville, Va., over his role in the deadly 2017 neo-Nazi march there, but says he cannot afford a lawyer. Shown is Tanya Gersh, a real estate agent, who received hundreds of text messages, emails and cards from white nationalists threatening her.  Read more 
---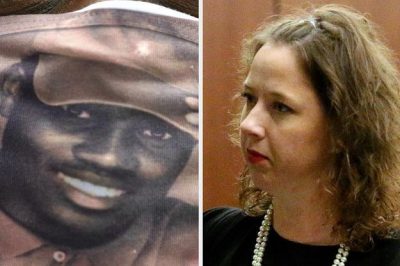 Jackie Johnson: Former district attorney indicted in connection to Ahmaud Arbery case. By Martin Savidge and Angela Barajas / CNN
---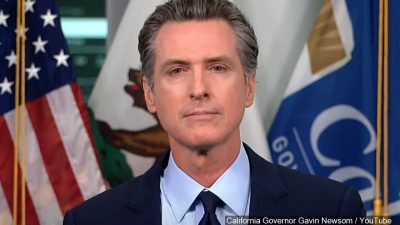 Latino voters could be key to Gavin Newsom keeping his job. By Dan Merica and Kyung Lah / CNN
---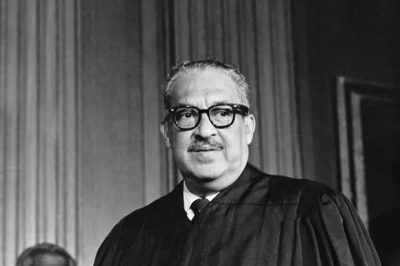 Jury selection is notoriously racist. Arizona has a bold plan to fix it.  By Ian Millhiser / Vox
Arizona's conservative state Supreme Court took a surprising step last week that could lead to juries in that state being more racially diverse, and thus less likely to treat racial minorities more harshly. It announced that it will eliminate "peremptory challenges" in Arizona — a practice that allows trial lawyers to remove jurors from a case, often for arbitrary or ill-defined reasons. Thirty-five years ago, Justice Thurgood Marshall proposed eliminating a practice known as "peremptory strikes" in jury selection. Now Arizona will follow his lead. Read more 
---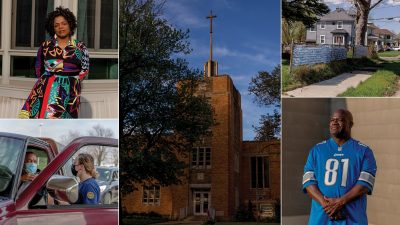 How Flint Closed the Gap Between Black and White Suffering Under COVID. By Edwin Rios / Mother Jones
How did Flint close the gap between Black and white suffering under COVID? We may not be able to pinpoint which specific measures flattened Flint's disparities, but there is no mystery about the strategy under which they were pursued. Furr-Holden laid it out during the first meeting of the Greater Flint Coronavirus Taskforce on Racial Inequities. The message was simple: "This is what disparities are. This is what the social determinants of health are. This is what inequity is," she recalled telling the group. "We're not going to program our way out of these problems. People are gonna have to look further upstream and identify what are the systems and structures that give rise to these disparities, and we're gonna have to have a lot of our actions happen at that level." She was proposing a different way of seeing things, life and death bound up with place. She told me, "People were like, 'Wow, never thought of it that way.'" Read more 
---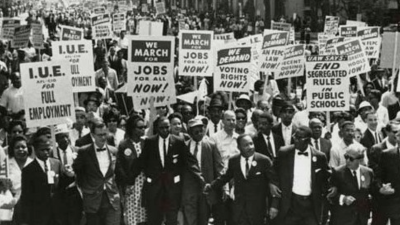 A Federal Job Guarantee: The Unfinished Business of the Civil Rights Movement. By Rep. Ayanna Pressley and David Stein 
The need for a Federal Job Guarantee could not be more urgent. A Federal Job Guarantee would establish a pathway to stable, unionized, living wage, employment for marginalized workers who consistently face discrimination. A Federal Job Guarantee would begin to close racial and gender income and wealth gaps, while meeting long-neglected community, physical, and social infrastructure needs. That is why, in February, Representative Ayanna  Pressley, in partnership with community organizers, activists, and experts, introduced HRes 145, calling on the federal government to guarantee "a legally enforceable right to fair, dignified, and decently-remunerated employment for all eligible individuals living in the United States."  Read more 
Related: Black unemployment rises in jobs report despite more job seekers. By Thomas Franck, CNBC, Spencer Kimball, CNBC and Nate Rattner, CNBC  / NBC News
---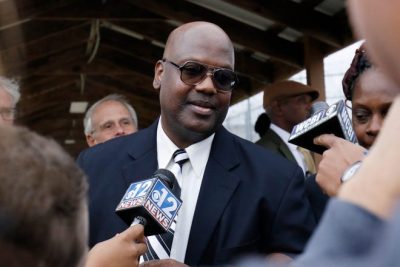 Curtis Flowers, freed from prison, sues DA who prosecuted him 6 times. By Emily Wagster Pettus / USA Today
A Mississippi man freed after nearly 23 years in prison filed a lawsuit Friday against the district attorney who prosecuted him six times in the killings of four people at a small-town furniture store. Curtis Flowers was released in December 2019, about six months after the U.S. Supreme Court tossed out the conviction and death sentence from his sixth trial, which took place in 2010. Justices said prosecutors showed an unconstitutional pattern of excluding African American jurors in the trials of Flowers, who is Black. Read more 
---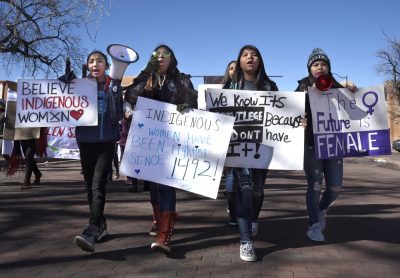 How Texas abortion law is undermining Native American women's reproductive justice. By Erik Ortiz / NBC News
For Native American women living on tribal lands, obtaining an abortion has long been a difficult and daunting process. For Native women in Texas, that challenge has been magnified after the U.S. Supreme Court refused this week to block the state's ban on most abortions, underscoring the unique health disparities that Indigenous women have long faced and the potential threats to their health, said Charon Asetoyer, executive director of the Native American Women's Health Education Resource Center. Read more 
Related: For Navajo, crowded homes have always been a lifeline. The pandemic threatens that. By Hailey Sadler and Darian Woehr /  Wash Post Video 
---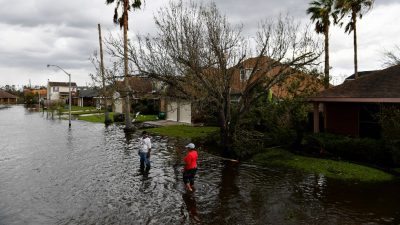 FEMA Ends Policy That Denied Many Black Families Disaster Relief Funds. By Nick Visser / HuffPost
Related: EPA just detailed all the ways climate change will hit U.S. racial minorities the hardest. It's a long list. By Darryl Fears and Dino Grandoni / Wash Post
Historical / Cultural
---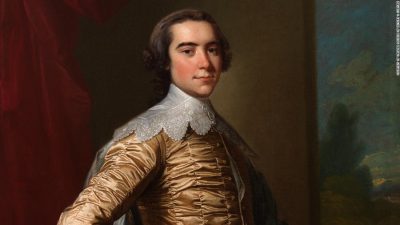 Like Washington and Jefferson, he championed freedom. Unlike the founding fathers, he freed his slaves. By Eliott C. McLaughlin / CNN
The Long History of the Anti-Abortion Movement's Links to White Supremacists. By Alex DiBranco / The Nation
The anti-abortion movement in the United States has long been complicit with white supremacy. In recent decades, the movement mainstream has been careful to protect its public image by distancing itself from overt white nationalists in its ranks.  In 2018, when neo-Nazis from the Traditionalist Worker Party (TWP) sought to join the local March for Life rally organized by Tennessee Right to Life, the anti-abortion organization rejected TWP's involvement. But despite the movement's careful curation of its public image, racism and xenophobia have been woven into it throughout its history. Read more 
---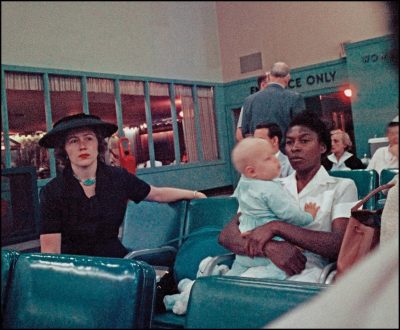 Domestic Workers and the Civil Rights Movement. By Ashley Everson / AAIHS
During Reconstruction, domestic work became key to the (re)development of the Southern plantocracy landscape. Similar to agricultural labor, formerly enslaved people, specifically Black women, were overrepresented in the domestic labor field. This overrepresentation was, in large part, attributed to the racialized and gendered trope of the Black woman as a "mammy." Although President Roosevelt issued the New Deal of 1933 with the promise of expanding labor opportunities and protections for American workers as the nation industrialized, domestic and agricultural labor were systematically excluded from the legislation's labor protections. Read more 
---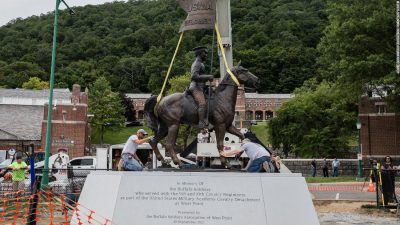 West Point will unveil a statue honoring a group of Black soldiers. By Leah Asmelash / CNN
---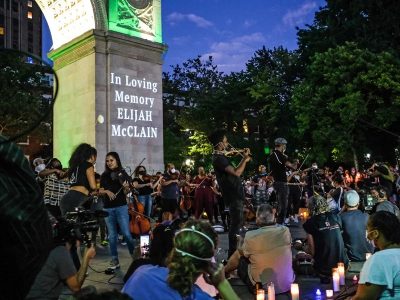 Remembering The Life And Spirit Of Elijah McClain.  Scott Simon / NPR
Elijah McClain taught himself how to play the violin, and played it to comfort kittens in need of homes. This week a grand jury in Colorado indicted two police officers, a former officer and two paramedics for manslaughter and criminally negligent homicide in the death of Elijah McClain. It is hard to hear on the body-cam video what he told police. "I am an introvert. … Please respect the boundaries that I am speaking. …Leave me alone." What was all at once heart-rending and warming to recall this week was what family and friends said about this young man who seemed an incandescent spirit, who danced at work and played music for animals. Read more 
---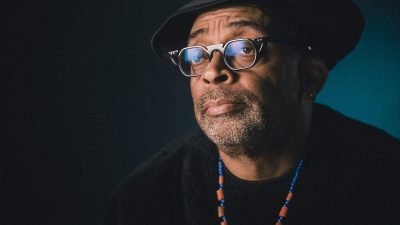 Spike Lee's NYC Epicenters 9/11-2021½ is Timely, Powerful, and Personal. By Odie Henderson / Roger Ebert
Spike Lee's documentary series "NYC Epicenters 9/11-2021½" is so timely you'd think HBO had some kind of crystal ball that guided their release date. The acclaimed director looks at the Coronavirus pandemic and the tragedy of 9/11 through the filter of the greatest city in the world, New York City. A series of four two-hour episodes broken into two chapters apiece, HBO will air it one episode at a time leading up to the 20th anniversary of 9/11. It will also stream in a similar fashion on HBO Max. Read more 
---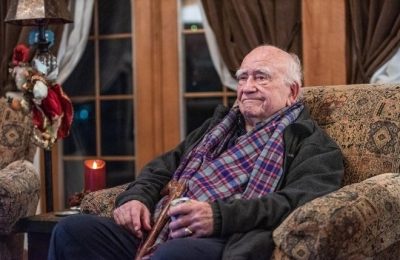 My Friend, Ed Asner.  By Ed Rampell / The Progressive
Asner died on August 29 at age ninety-one. F0r more than twenty-one years, as a television and film historian and critic focusing on the intersection of politics and entertainment, I've covered many talents who use their star status to speak out on larger issues: They oppose war, fight oppression, and support a wide variety of causes and candidates. Seven-time Emmy Award winner Ed Asner epitomized this breed—an actor-activist who used his celebrity to raise public attention, awareness, and funds for social justice issues. Read more 
---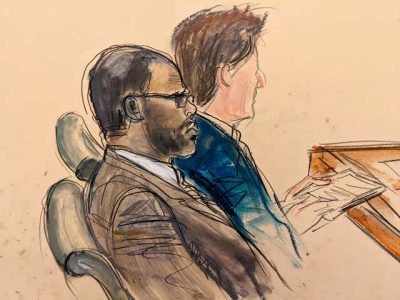 R. Kelly trial shocks, exposes abuse of Black women and girls. By Alia E. Dastagir / USA Today
There are details from the R. Kelly trial intended to startle us: The accusation that the singer believed he had gotten then 15-year-old singer Aaliyah pregnant and arranged to marry her so she couldn't testify against him. The accusation that he knowingly spread herpes to several of his young victims. The accusation that one of the victims, then 16, was slapped and choked until she passed out because she texted a friend. "Black girls have historically and culturally been disproportionately impacted by sexual violence," said Indira Henard, executive director of the D.C. Rape Crisis Center. "This case is so powerful because it puts center stage the sexual violence that Black women and girls experience every day." Read more 
Sports
---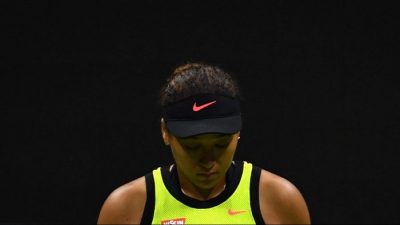 A message for Naomi Osaka: Take all the time you need. By Jerry Bembry / The Undefeated
The uncharacteristic play, the slamming of her racket, the unforced errors, and the visible frustration in her loss to unseeded Leylah Fernandez in the third round of the US Open. "I feel like for me, recently, when I win I don't feel happy; I feel like a relief," Osaka said following Friday's loss. "And when I lose, I feel very sad. "I don't think that's normal." It's proof that professional success — Osaka has the most major wins in women's tennis over the past three years — and the financial rewards that go with it don't always lead to happiness. Read more 
---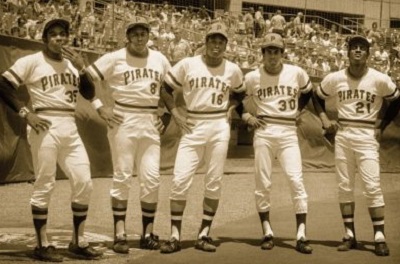 How the Pittsburgh Pirates made history 50 years ago. By James Brown / CBS News
When the Pittsburgh Pirates took the field 50 years ago, no one had any idea that the players — including Hall-of-Famers Roberto Clemente and Willy Stargell — were stepping into history. On September 1, 1971, the Pirates starting lineup in the field was all African-American and Afro-Latino players. It was the first time that had ever happened in Major League Baseball. Read more 
---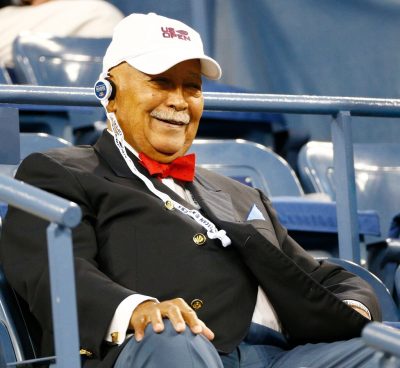 Tennis Programs at Historically Black Colleges Receive a Boost. By David Waldstein / NYT
The U.S.T.A. David N. Dinkins H.B.C.U. Coaching Grant will initially offer grants of up to $2,500 for each school, but that figure could increase if funding does. The money can be used for a wide range of areas where many H.B.C.U. tennis programs are underfunded, including for recruiting and basic equipment. The U.S.T.A. will announce the grant on Thursday as part of a day to celebrate Dinkins, who died in November 2020 at age 93. The U.S. Open will feature "H.B.C.U. Live" events throughout the day on Thursday, including a performance by the Howard band inside Ashe Stadium before the night matches. Read more 
Site Information
---
Visit our home page for more articles, book/podcast and video favorites. And at the top of this page register your email to receive notification of new editions of Race Inquiry Digest. Click here for earlier Digests.
About Race Inquiry and Race Inquiry Digest. The Digest is published on Mondays and Thursdays. 
Use the buttons below to share the Digest in an email, or post to your Facebook, Linkedin or Twitter accounts.