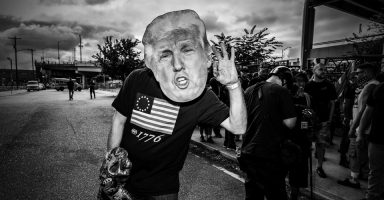 Featured – The Armed Defenders of White Male Supremacy. By Ibram X. Kendi / The Atlantic
This is about Trump, but it is not only about Trump. White male supremacy is a governing force as old as America, as new as Trumpism. And it is wholly threatened by anti-racism, by feminism. Those who embrace Trumpism demand, like police officers, qualified immunity for their racism and sexism. When they hear "Me too," when they hear "Impeach him," when they hear "Black lives matter," when they hear "No justice, no peace"—they hear the sounds of violent attacks on their supremacy, they envision their property burning, they see their America under attack. In their minds, slavery did not end. And so, they violently defended white male supremacy all summer long—just as they have all America long. Must read 
Related: More Than Ever, Trump Casts Himself as the Defender of White America.  By Peter Baker / NYT
Related: Trump's reelection strategy is torn from white supremacist playbooks. By Jean Guerro / The Guardian
Related: Extracting political power from racism and fear is a Trump specialty, but will it work in 2020? By Thomas B. Edsall / NYT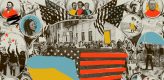 The New Reconstruction: The United States has its best opportunity in 150 years to belatedly fulfill its promise as a multiracial democracy. By Adam Serwer / The Atlantic
History teaches that awakenings such as this one are rare. If a new president, and a new Congress, do not act before the American people's demand for justice gives way to complacency or is eclipsed by backlash, the next opportunity will be long in coming. But in these moments, great strides toward the unfulfilled promises of the founding are possible. It would be unexpected if a demagogue wielding the power of the presidency in the name of white man's government inspired Americans to recommit to defending the inalienable rights of their countrymen. But it would not be the first time. Must read 
Related:  The Whitelash Next Time. Whenever the pendulum swings toward Black equality and full citizenship, white supremacy mounts a counteroffensive. By Kali Holloway / The Nation
Related: How the Media-Fueled Rise of the KKK Explains the White Vigilantes in Kenosha. By Jacob Rosenberg / Mother Jones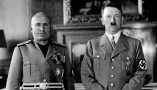 Fascism Scholar Says U.S. Is 'Losing Its Democratic Status.' By Christianna Silva and james Doubek / NPR

Well if someone described to you, "Here's country X. The leader of country X claims that he is going to remain in power for many years beyond what is legal. He sends federal forces in to quell largely peaceful protests for racial justice in his country. His attorney general seems dedicated to him over the rule of law. The major political party that controls the courts and most of the government has, as their entire platform, devotion to him." What would you think about that country? Where would you think the direction of that country was headed? I would think that country was losing its democratic status, especially when it had a history of voter suppression and the highest incarceration rate in the world as background conditions. Read more 
Related: Cohen calls Trump a racist 'cult leader,' says he disparaged Obama, Black leaders, Chicago. By Allan Smith / NBC News

Our Long, Forgotten History of Election-Related Violence. By Jelani Cobb / The New Yorker 
The nation's record of overlooking the violent prevention of Black suffrage is much longer than its record of protecting Black voters. The general public tends to view such calamities as a static record of the past, but historians tend to look at them the way that meteorologists look at hurricanes: as a predictable outcome when a number of recognizable variables align in familiar ways. In the aftermath of events in Kenosha, Wisconsin, and Portland, Oregon, we are in hurricane season. Read more 
Related: North Carolina Court Wipes Out Voting Restrictions Designed to "Secure White Supremacy." By Mark Joseph Stern / Slate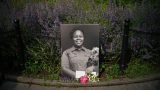 The Police Can't Be Judge, Jury & Executioner: Filmmaker Yoruba Richen on Killing of Breonna Taylor. By Amy Goodman / Democracy Now
Breonna Taylor, whom police shot five times in her own home on March 13, has since become a household name and rallying point in the national movement for racial justice. The police officers responsible for her death have not been charged. We speak with Yoruba Richen, director and producer of "The Killing of Breonna Taylor," who says the case exposes the systemic violence at the heart of U.S. policing. Watch here
Related: George Floyd, Breonna Taylor, Jacob Blake: What we know about cases. By Jorge L. Ortiz / USA Today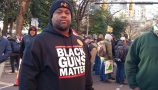 Carrying a gun is white privilege now, too dangerous for Blacks like me. By Justin McFarlin / USA Today

I am an Army combat veteran and an NRA-certified pistol instructor. I own guns for hunting and personal protection. I have possessed concealed carry licenses in Virginia and North Carolina. I believe in the Second Amendment, but I won't even consider carrying a firearm openly in public. I haven't exercised my right to carry a concealed handgun in more than four years. The reason: I am Black. Read more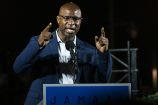 Black Caucus faces upheaval as progressive pressure rises. By Sarah Ferris and Heather Caygle / Politico

Progressive insurgent Jamaal Bowman (shown) hopped on a Congressional Black Caucus call in late July to introduce himself to the group. It could have been awkward. Bowman, who is Black, had recently knocked out Rep. Eliot Engel, a white incumbent backed prominently by the CBC, in a heated New York Democratic primary. But they simply exchanged pleasantries on the call and the CBC moved on to the business of the week. Read more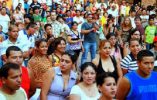 Latino unemployment rate remains high at 10.5 percent despite slight job gains. By Nicole Acevedo / NBC News
The unemployment rate among Latinos went from 12.9 percent in July to 10.5 percent in August, which is over two times higher than the 4 percent unemployment rate Latinos had before the pandemic, according to a new report from UnidosUS, the nation's largest Hispanic civil rights and advocacy organization. Read more 
Related: This Labor Day, 'Black Lives Matter' Means Justice for Black Workers. By Tanya Wallace-Gobern / The Progressive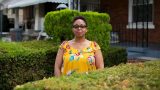 Black women are dying in childbirth. Race plays into maternal health care. By Swapna Venugopal Ramaswamy / Rockland/ Westchester News

Amber Rose Isaac, a 26-year-old graduate student from the Bronx, died after an emergency cesarean section, just four days after tweeting that she was "dealing with incompetent doctors." Black pregnant women experience institutional racism from the health care system. And doctors and medical professionals are both unconsciously biased and overtly racist. And that, researchers say, contributes to racial disparities in mortality rates. Read more 
Related: Near birthplace of Martin Luther King Jr., a predominantly Black nursing home tries to heal after outbreak. By Sidnee King and Joel Jacobs / Wash Post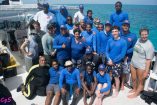 Black scuba divers document slave shipwrecks forgotten for generations. By Allie Yang / ABC News
It was in the middle of December 1827 when the Guerrero, a ship crewed by Cuban pirates, sped through the waters south of Florida to Havana, where they aimed to trade their precious cargo: 561 people who had been kidnapped from their homes in West Africa. Forty-one African souls died there in bondage. Nearly 200 years later, the brig still hasn't been found. Despite the hundreds of slave ships that likely litter the shores of the U.S., only a handful have been found. Even fewer have been excavated and conserved. Read more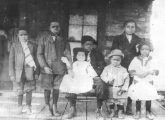 Black, Native American and Fighting for Recognition in Indian Country. By Jack Healy / NYT
Ron Graham never had to prove to anyone that he was Black. But he has spent more than 30 years haunting tribal offices and genealogical archives, fighting for recognition that he is also a citizen of the Muscogee (Creek) Nation. "We're African-American," Mr. Graham, 55, said. "But we're Native American also." His family history is part of a little-known saga of bondage, blood and belonging within tribal nations, one that stretches from the Trail of Tears to this summer of uprisings in America's streets over racial injustice. Read more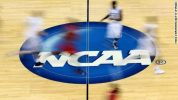 Affluent White student-athletes are profiting from the labor of their poor Black peers, study says. By Alisha Ebrahimji / CNN
The study from the 
National Bureau of Economic Research
, published August 31, analyzed revenue data for all 65 athletic departments in the 
Power Five conferences
, home to the NCAA's top Division I men's football and basketball programs, from 2006 to 2019. The researchers also collected data from student rosters across all sports in those departments in 2018, including data on the players' ethnicity and hometowns. The report found that the money generated by football and basketball programs — whose majority of players are Black — pays for the salaries of coaches and administrators, is used to upgrade facilities the teams use, and finances non-revenue sports played mostly by affluent White student athletes.
Read more 
Basketball and Social Justice: Bucks Admit 'It's Harder to Do Both.' By Scott Cacciola / NYT
The challenge of reassembling the unusual qualities that had made the Bucks such a special team before the season was suspended. The challenge of generating energy in a spectator-free bubble. The challenge of unearthing their chemistry after a four-and-a-half-month hiatus. And, of course, the challenge of shining a spotlight on social justice issues as the world watched. The basketball part of the equation never came together for the top-seeded Bucks, who were eliminated from the playoffs after losing to the Miami Heat on Tuesday night in Game 5 of their Eastern Conference semifinal series. Read more 
Related: The NBA's swagger and joy of playing defies white supremacy. By Brando Simeo Starkey / The Undefeated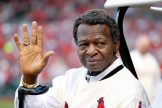 Lou Brock, Cardinals great and MLB Hall of Famer, dies at 81. By Michael Errigo / Wash Post

Baseball legend Lou Brock, a 15-year mainstay with the St. Louis Cardinals and a first-ballot Hall of Famer, died Sunday afternoon at 81, according to the St. Louis Post-Dispatch. The left fielder was a two-time World Series champion and a six-time all-star. He ranks second all-time in stolen bases (938), becoming the all-time leader in 1977 before Rickey Henderson passed him. Read more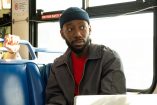 In Hulu's 'Woke,' Waking Up to Racism Is a Lot Like Going Crazy. By Mike Hale / NYT
The new Hulu comedy "Woke" has two casts, the one you see and the one you only hear. The mouthy green trash can? That's Cedric the Entertainer. The T-shirt complaining about "this white woman inside of me"? Lil Rel Howery. Those friendly malt liquor bottles? Nicole Byer and Eddie Griffin. The high-pitched, nagging, black felt marker? J.B. Smoove. That might make "Woke" (premiering Wednesday) sound like a big-budget cartoon feature, but it's a modest live-action sitcom. Read more 
Visit our home page for more articles, book/podcast and video favorites. And at the top of this page register your email to receive notification of new editions of Race Inquiry Digest. Click here for earlier Digests. 
Use the buttons below to share the Digest in an email, or post to your Facebook, Linkedin or Twitter accounts.