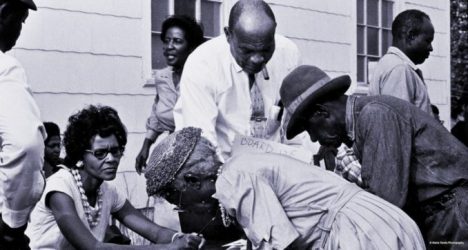 Featured – The history of Black voter suppression — and the fight for the right to vote. By LaTosha Brown / NBC News Video
LaTosha Brown, co-founder of Black Voters Matter explains the voter suppression that Black voters have faced throughout the years, from activists fighting for the right to vote in 1965's civil rights marches in Selma, Alabama to the issues with this year's presidential primaries in Georgia. Watch here 

Trump's White House says critical race theory is anti-American. Here's the truth. By Laura Gomez / NBC News
As a co-founder and current head of the nation's first established program in critical race theory, the UCLA Law School Critical Race Studies Program, while dismayed at the caricature the memo represents, I recognize a teachable moment when I see it. Critical race theory is not racial demonization. Far from being anti-American, as Trump's administration alleges, critical race theory aspires to the ideal of equality represented in our post-Civil War Constitution, an ideal we are far from achieving even 150 years later. Read more
Related: The Trump regime defends racism: At least they're being honest for once. By Chauncey DeVega / Salon
Related: Trump said he feels no responsibility to understand anger of Black Americans, Woodward book says. By Janelle Griffith / NBC News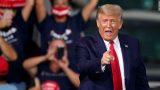 Donald Trump relishes his role as a divider as he vows to be "vicious."  By Maeve Reston / CNN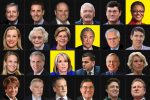 Faces of Power: 80% Are White, Even as U.S. Becomes More Diverse. By Denise Lu, Jon Huang, Ashwin Seshagiri, Haeyoun Park and Troy Griggs / NYT

The most powerful people in the United States pass our laws, run Hollywood's studios and head the most prestigious universities. They own pro sports teams and determine who goes to jail and who goes to war. A review by The New York Times of more than 900 officials and executives in prominent positions found that about 20 percent identify as Black, Hispanic, Asian, Native American, multiracial or otherwise a person of color. About 40 percent of Americans identify with one of those groups. Even where there have been signs of progress, greater diversity has not always translated to more equal treatment. Read more 

How Kamala Harris's Immigrant Parents Found a Home, and Each Other, in a Black Study Group. By Ellen Barry / NYT
At an off-campus space at the University of California at Berkeley in the fall of 1962, a tall, thin Jamaican Ph.D. student addressed a small crowd, drawing parallels between his native country and the United States. She was a tiny Indian scientist wearing a sari and sandals — the only other foreign student to show up for a talk on race in America. She was, he recalled, "a standout in appearance relative to everybody else in the group of both men and women." Read more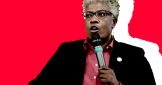 "What Kind of Society Are We Building?": Durham DA Satana Deberry on Prosecuting Like a Progressive. By Jamilah King / Mother Jones
When Satana Deberry took the oath of office as district attorney of Durham County, North Carolina, in January 2019, it was a momentous occasion—for the city of Durham and for her, as a Black woman elected to an office historically held by white men, whose "tough on crime" policies have devastated communities of color for decades. Read more 
Related: Harvard study: Institutional racism 'permeates' Massachusetts justice system. By Ray Sanchez / CNN 
Related: Black Police Chiefs, Feeling Squeezed, Face Criticism on All Sides. By John Eligon / NYT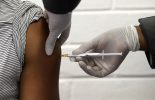 We Need to Recruit More Black Americans in Vaccine Trials. By Wayne A. I. Frederick,  Valerie Montgomery Rice, David M. Carlisle and James E. K. Hildreth / NYT
To date, several companies have reached Phase 3 trials for an experimental vaccine — including Moderna, Pfizer, AstraZeneca and CanSino. AstraZeneca recently announced a pause in its process to check a complication with one participant. Despite this setback, the early results are encouraging. Yet these trials have not met an important challenge: recruiting an appropriately diverse group of participants — even though Covid-19 has taken a disproportionate toll on communities of color and on Black Americans in particular.

A Pattern of Resistance: The Tuskegee Airmen on Trial, Part 1. By Michael Hankins / Smithsonian
The Tuskegee Airmen's fight for equality involved more than their skills in the air. It required coordinated, collective actions of civil disobedience in which 162 officers risked their careers and their lives to stand up against systemic racism in the US Army Air Forces (AAF). The largest of these incidents became known as the Freeman Field Mutiny. Read more and see Part 2 here.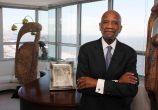 Revisiting Lerone Bennett Jr.'s 'Forced Into Glory.' By E. James West / AAIHS
Forced Into Glory offers a literary complement to the efforts of Black Lives Matter activists to look at Lincoln's statues, legacy, and, American history, through a new lens. Bennett's interest in Lincoln's racial attitudes – something which the historian himself traces back to his childhood in Jackson, Mississippi – first gained national attention following the publication of his February 1968 article "Was Abe Lincoln A White Supremacist?" in Ebony. Bennett left readers with little ambiguity over his perspective, forcefully arguing that 'no American story is so false' as that of the 'Great Emancipator', and that, on issues ranging from colonization to emancipation, Lincoln was 'the very essence of the white supremacist with good intentions.' Read more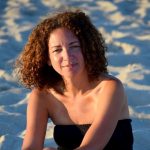 I Look White To Many. I'm Black. This Is What White People Say To Me. By Cheryl Green Rosario / HuffPost

Related: The Vanishing Half by Brit Bennett review – two faces of the black experience.  By Colin Grant / The Guardian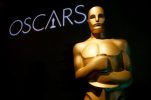 The Oscars just made its most visible move toward diversity yet. By Sonia Rao / Wash Post
Related: Black Cinema Matters: Black films have championed Black lives for over 100 years—while white America studiously ignored them. By Artel Great / New Republic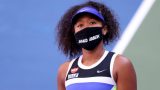 Naomi Osaka made sure Black lives mattered at the US Open. By Soraya Nadia McDonald / The Undefeated
Throughout the tournament, Osaka, 22, sported customized black face masks, each bearing the name of a different person who was killed because they were Black: Breonna Taylor, Elijah McClain, Ahmaud Arbery, Trayvon Martin, George Floyd, Philando Castile, and Tamir Rice. Saturday, Osaka defeated Victoria Azarenka, 1-6, 6-3, 6-3, notching her second US Open championship. Read more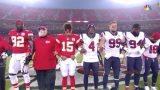 Kansas City Chiefs fans booed players during a moment of unity against racism. By Allen Kim / CNN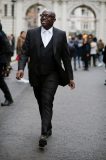 'This Is Not the Time for Tiptoeing.' How British Vogue's Edward Enninful Is Shaking Up the Fashion World. By Diana Evans / Time 
It was this world,  the great churning music of the Caribbean islands, of Black Britain, of Africa and the Americas, that nurtured his creativity and helped shape the vision he has brought to the pages of British Vogue since being appointed editor in chief in 2017. "I was always othered," Enninful says on a nostalgic walk through the streets of Ladbroke Grove, a much gentrified, still bohemian part of London, where he moved with his family from Ghana at the age of 13, "you know, gay, working-class, Black. So for me it was very important with Vogue to normalize the marginalized, because if you don't see it, you don't think it's normal." Read more 
Visit our home page for more articles, book/podcast and video favorites. And at the top of this page register your email to receive notification of new editions of Race Inquiry Digest. Click here for earlier Digests. 
Use the buttons below to share the Digest in an email, or post to your Facebook, Linkedin or Twitter accounts.