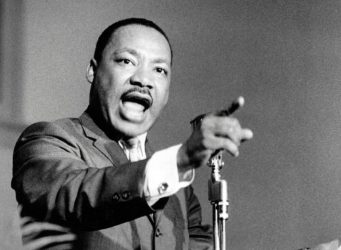 Featured – Exclusive: Martin Luther King Jr. Talks Reparations, White Economic Anxiety and Guaranteed income in a Previously Unheard Speech. By Michael Hariot / The Root
A newly uncovered speech by Dr. Martin Luther King Jr. delivered in 1967 sounds curiously like the civil rights icon is speaking about current-day conditions as he preaches about underfunded schools, the wage gap, white backlash against black progress and the country's need to address poverty. Read and Listen here.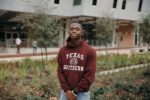 Young Black Voters to Their Biden-Supporting Parents: 'Is This Your King?' By Astead W. Herndon / NYT
A groan erupted at a debate watch party at Texas Southern University last week as former vice president Joseph R. Biden Jr. got a question about slavery and racism and gave an answer about Venezuela and record players. But amid that exasperation, some students channeled their inner Beltway operatives and began a targeted rapid-response campaign. Tyler Smith, 19, texted his grandmother after the debate, hopeful that Mr. Biden's meandering answer may have swayed her from supporting him. Read more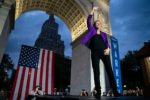 Warren shows how to integrate the fights against racial and economic inequality. By Ian Reifowitz / Daily Koz
Elizabeth Warren gets it. And she knows how to sell it (Yes, I'm paraphrasing The American President. I do it any chance I get.). That's why she drew a crowd of 20,000 supporters to her rally in Washington Square Park, in lower Manhattan. Jen Hayden's post has all the fun details about the selfies, and Warren's amazing stamina. Four hours after the speech, the last person got their selfie with her—and from the looks of this video, I'd say Warren could have gone another four hours after that. Read more

By Striking for the Climate, We're Striking Against Poverty and Racism Too. By William Barber and Liz Theoharis / Newsweek 
For over a year now, young people worldwide have been regularly walking out of school to demand bold action on climate change. Today and for the following week— from September 20 through 27—people of all ages are joining them for a massive global climate strike to demand that we take action on one of the growing crises of our time. Read more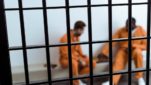 Democrats Say They Want to End Mass Incarceration. There's No Way They'll Do What's Needed to Get There. By Nathalie Baptiste / Mother Jones
Shrinking the enormous US prison population has become a standard promise from Democrats running for president, and they've all decided to focus on nonviolent and low-level drug offenders. However, "If we want to make a dent in the prison population, to get back to the level in the 1970s," Wendy Bertram, a senior policy analyst at Prison Policy Initiative explains, "we have to change the way we punish violent crimes." Read more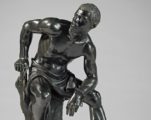 Unilever's Ads and the History of Sexual Abuse Under Slavery. By Thomas A. Foster / AAIHS
Today, the sexualized Black manhood in the Magnum ice cream commercials also sells GNC's testosterone enhancements, fuels a racist billion-dollar pornography industry, feeds mass incarceration and police violence, and contributes to actual sexual violence against Black males, especially those who are incarcerated, under-age, or in other positions of vulnerability. The sexualized objectification of Black men, wherever you see it, was developed under slavery and shored up the power of enslavers, but it continues today — tethered to violence and sometimes masquerading as a sugar-coated indulgence. Read more

When Anti-Immigration Meant Keeping Out Black Pioneers. By Anna Lisa Cox / NYT
William Brown managed to get across the river safely, finding work in a small rural Illinois community close to the state's border with Indiana. He would have known of the new anti-immigration laws, but must have been willing to risk breaking them for a better life. But a sheriff named John Watts soon arrested Mr. Brown for making his illegal crossing. This was the 1850s and Mr. Brown, an African-American, was one of many victims of some of the earliest and harshest anti-immigration laws in America — laws created by white people in Midwestern states determined to keep free black people out. Read more
My Family's Life Inside and Outside America's Racial Categories. By Thomas Chatterton Williams / NYT
From left, the author's father, Clarence Williams, the author and his brother, Clarence II, at home 1993. My father was raised under Jim Crow. My children could pass for white. Where does that leave me? I do not, and do not wish to, see myself in the master, but can — and should — I really claim to glimpse in the slave's face my own eternal reflection? Read more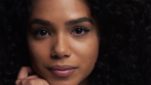 Reminder: 'Hispanics,' 'Latinos,' and 'Latinx' are not a race. By Denise Oliver Velez / Daily Kos
Too often the use of the "U. S. Hispanic" demographic category masks worlds of difference. When we try to predict and poll this demographic category that is dubbed "Hispanic" but includes people of all races and many ethnicities, nationalities, and cultures, we wind up with confusing and inaccurate results. Read more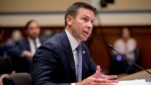 DHS Warns Against Growing Threat Of White Supremacist Extremism Online. By Amy Russo / HuffPost

The Department of Homeland Security is sounding the alarm on the growing danger of white supremacy across the country, warning of the internet's ability to serve as a meeting space and a breeding ground for nationalist extremism. In a 37-page report called the Strategic Framework for Countering Terrorism and Targeted Violence released Friday, the department emphasized the ease at which potential domestic terrorists can network, drawing a parallel to foreign threats. Read more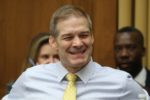 The Argument Against D.C. Statehood Is Rooted in Racism. By Nick Martin / The New Republic
On Thursday, for the first time in 25 years, the House Committee on Oversight and Reform heard arguments from officials pushing for statehood for the District of Columbia. The hearing concerned a renewed attempt to upgrade the nation's capitol from its current non-voting representation in Congress to one of statehood, with voting members in both chambers. In 2019, there is a still conservative bloc hell-bent on denying the people of D.C. just representation. Read more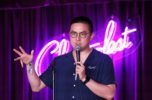 'SNL' firing Shane Gillis isn't enough. Asian stereotypes still support the white status quo.
That we have to prove to white people that we are human and not a monolithic yellow swarm is emotional and intellectual labor we shouldn't have to expend, but it at least exposes the lie that we are honorary whites. Whites don't have to explain the value of their existence; they occupy and maintain the center of culture.  Read more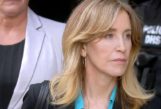 Felicity Huffman: White is the color of remorse. By Michael Orsini and Linda Mussell / Salon
We recently presented research on remorse and the performance of emotion in cases involving dangerous offenders in Canadian courts. We studied how race matters in the performance and interpretation of remorse by analyzing five years of Canadian media coverage and literature. Crimes in communities are generally looked at in two ways. One is that the defendant is an expected criminal, fulfilling stereotypes and bias. Their criminal actions are seen as a natural by-product of a lifetime of disadvantage, abuse or pathology. Alternatively, the story can be seen as coming out of nowhere, defying expectations regarding who commits crimes. Individuals who have no prior history dealing with the criminal justice system seem out of place — as if they don't belong here. Read more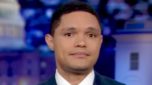 Trevor Noah Proposes 'Buyback' Scheme To Get Blackface Off The Streets. By Josie Harvey / HuffPost
Amid the Justin Trudeau blackface controversy, "The Daily Show" host has decided white people clearly just don't know how to use makeup responsibly. Watch here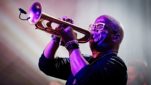 Can a Trumpet Silence a Gun? Terence Blanchard Wants to Try. By Larry Blumenfeld / The Daily Beast
Through albums, film scores, operas, and his multi-media "Caravan," jazz artist Terence Blanchard's music takes aim at violence and intolerance, setting its sights on compassion. Read more   Also see, Five-Time Grammy Award Winner Terence Blanchard Tapped as First Black Composer at Metropolitan Opera in 136 Years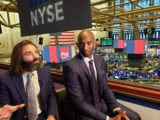 Ex-NBA superstar Kobe Bryant scores points as an investor by preaching patience. By Edward C. Baig / USA Today

Even before he retired from the Los Angeles Lakers following the 2015-16 season, Kobe Bryant had big plans for his post-NBA career. Some three years earlier, the hoops superstar ran a fast break into the court of venture capital, as a co-founder of Bryant Stibel & Co., whose funds now have access to more than $2 billion in resources under management. Read more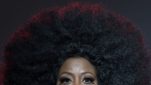 More states are trying to protect black employees who want to wear natural hairstyles at work. By Jena McGregor / Wash Post
Several states have recently taken steps to push employers, schools and the broader culture to move with them, and help dismantle a culture of discrimination experienced by black women and men who say they continue to face implicit or explicit pressures to conform, unwelcome comments or even outright discrimination. Read more
Visit our home page for more articles. And at the top of this page register your email to receive notification of new editions of Race Inquiry Digest.   Click here for earlier Digests. 
Use the buttons below to share the Digest in an email, or you can post to your Facebook, Linkedin or Twitter accounts.