Featured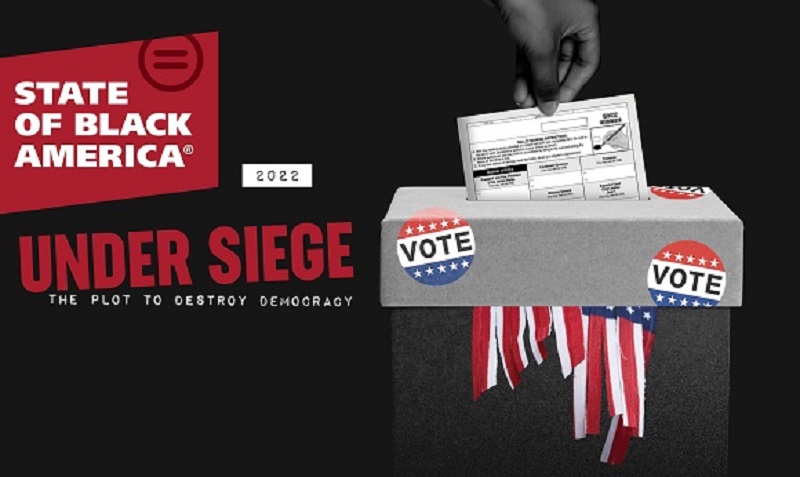 'A plot to destroy democracy': civil rights group raises alarm at threats to US elections. By Maya Yang / The Guardian
An "insidious and coordinated" effort between lawmakers and extremist groups is under way to undermine American democracy, according to a new report.
On Tuesday, the nonpartisan civil rights organization National Urban League released the annual report in its analysis series The State of Black America. The report, called Under Siege: The Plot to Destroy Democracy, outlines the "conspiracy and the urgent case for a national mobilization to protect and defend our most sacred constitutional right". It focuses on four main tactics that it says are used in this effort: gerrymandering, voter suppression, misinformation and intimidation. Read more
Related: National Urban League says the state of Black America is grim. By AP and NBC News
Related: Trump Poses a Test Democracy Is Failing. By Thomas B. Edsall / NYT
Political / Social
---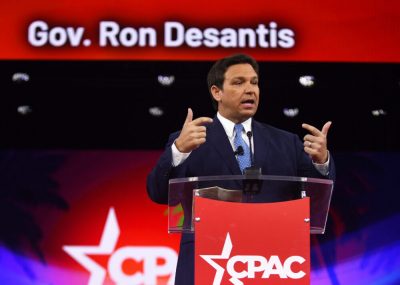 Florida Legislature Rolls Over As DeSantis Pushes To Eliminate A Black Congressional District. By Matt Shuham / TPM
For months, Florida Gov. Ron DeSantis has pressured the state's Republican-majority legislature to eliminate a plurality-Black congressional district in the state. And on Monday, Republicans in the legislature rolled over for the governor, saying that they would do whatever he wished — even letting his office take the highly unusual step of drawing the map himself. No, really: The legislature, after having its first proposed congressional map vetoed by DeSantis, was set to begin a special session next week to take another stab at the congressional districts. But then, Republican leaders announced they would just do whatever DeSantis wanted. Read more
Related: With Biden's voting rights push stalled, Georgia activists regroup. By Matthew Brown / Wash Post
---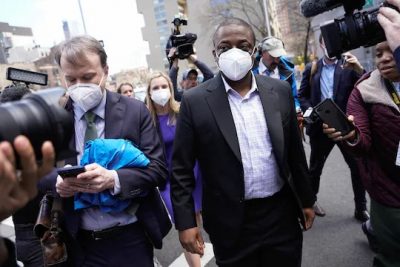 N.Y. lieutenant governor resigns after being charged with corruption. By Matt Zapotosky / Wash Post
Brian Benjamin, New York's lieutenant governor resigned Tuesday after being charged with corruption-related offenses over allegations that he agreed to steer state funds to a real estate developer's charitable organization in exchange for fraudulent contributions to prior campaigns. The charges stem from Benjamin's time as a state senator and his unsuccessful run for city comptroller, although prosecutors alleged in the 22-page indictment that the Democrat took steps to cover up his misdeeds when he was under consideration to be named the state's No. 2 official. He was charged with bribery, honest services wire fraud and falsification of records. Read more 
---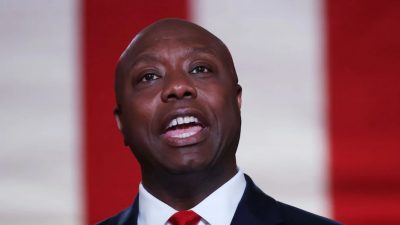 How to explain Tim Scott? By Colbert I. King / Wash Post
Judge Ketanji Brown Jackson, the first Black woman confirmed to serve on the Supreme Court, has a well-earned place in history. Sen. Tim Scott (R-S.C.) also deserves a footnote at the end of her story. The first African American senator to represent a southern state since 1881, Scott voted against Jackson's elevation to the highest court in the land. Explaining his opposition, Scott said, "Judge Jackson's judicial philosophy and positions on the defining issues of our time make her the wrong choice for the Supreme Court."
The historic struggle for progress, Martin King  said, has always had "masses of decent people, along with their lost souls." And maybe therein lies the answer: Tim Scott, who profits from gains in his right-wing world; and, Tim Scott, lost soul running his God-given race. Either way, his place in history is assured. Read more 
Related: Herschel Walker Claims to Own Companies That Don't Exist. By Roger Sollenberger / The Daily Beast
---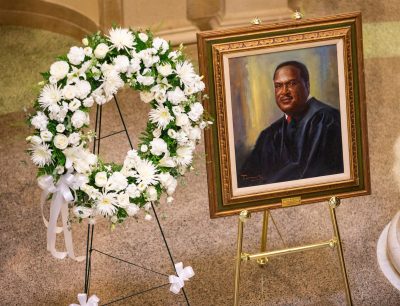 House G.O.P., Banding Together, Kills Bid to Honor Pioneering Black Judge. By Annie Karni / NYT
A right-wing congressman persuaded fellow Republicans to abruptly turn against a routine measure to name a federal courthouse in Florida for a Black State Supreme Court justice.
In a bitterly divided Congress, it was a rare measure that had been expected to sail through without a fight. A bill to name a federal courthouse in Tallahassee after Justice Joseph W. Hatchett, the first Black man to serve on the Florida Supreme Court — sponsored by the state's two Republican senators and backed unanimously by its 27 House members — was set to pass the House last month and become law with broad bipartisan support. But in a last-minute flurry, Republicans abruptly pulled their backing with no explanation and ultimately killed the measure, leaving its fate unclear, many of its champions livid and some of its newfound opponents professing ignorance about what had happened. Read more 
---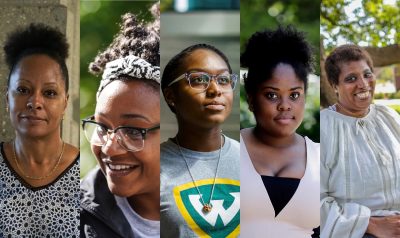 The Student Debt Crisis? It's Infinitely Worse for Black Women. By Elie Mystal / The Nation
Black women sit at the intersection of racism and misogyny, so it's not surprising they have the highest loan burden. But the scope of the disparity is shocking.
When it comes to the student debt crisis, a new study from the Education Trust shows that white people have a cold, Black people have pneumonia, and Black women have the goddamn bubonic plague. Women of all races carry two-thirds of the $1.7 trillion in outstanding student loan debt in this country, but Black women carry more per capita, carry it for longer, make less money, and have less help when trying to pay back their debts. It's a bleak picture: Essentially, Black women are punished for daring to try to improve their prospects with education and credentials. Read More 
Related: Student loan debt has a lasting effect on Black borrowers, despite the latest freeze in payments. PBS Newshour
---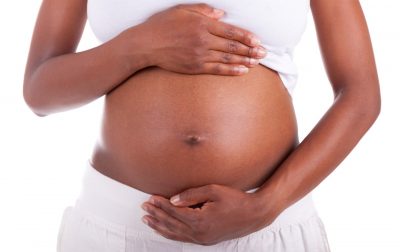 Black Mothers Are Dying. The Least We Can Do Is Listen to Their Stories. By Latona Giwa / The Nation
As we observe Black Maternal Health Week, it's essential that we heed the lessons of maternal mortality review committees and press for life-saving support for pregnant Black people.
To reveal the preventability of Black maternal death is significant. When we view maternal deaths as inevitable, we see the Black bodies who died as inherently flawed—their deaths somehow a product of their race. When we recategorize these deaths as preventable, we realize that Black women are dying of injustice, from a lifetime of social determinants of illness before pregnancy to disproportionately untimely and inadequate maternity care. Read more 
---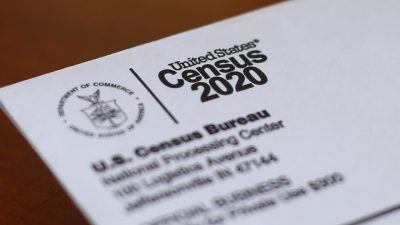 Census Bureau must engage more with undercounted groups, director says. By Tara Bahrampour / Wash Post
To ensure Latinos, African Americans and other groups are not undercounted in the census, Robert Santos says the bureau is working to build longer-term relationships
On Jan. 5, Robert Santos became the first person of color in the permanent, Senate-confirmed position of U.S. Census Bureau director. His tenure follows a rocky period during which the Trump administration tried to add a citizenship question to the 2020 Census and block undocumented immigrants from being counted for apportionment. The 2020 survey was also roiled by legal battles, pandemic delays and natural disasters. Read more 
---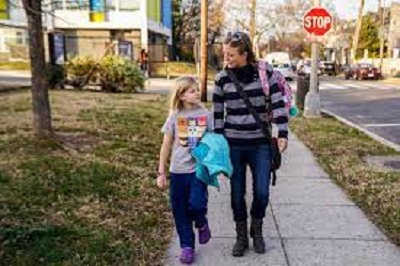 Anti-racism: Diverse schools train white parents amid race debates. By Gail Cornwell / USA Today
As a white woman from New Hampshire, said Alison Ray Cavanagh, "my exposure to different races and ethnicities growing up was very limited, and my family never talked about race." Then she participated in a Kindred program at E.L. Haynes Public Charter School in Washington. Before, she'd hesitated to approach people of other ethnicities for fear of saying the wrong thing. Now, she said, she had a "tool box" – and determination. Read more 
Historical / Cultural
---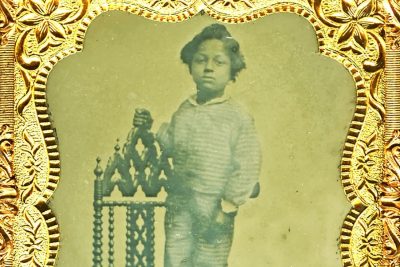 Jim Limber and the myth of the Confederate president's adopted Black son. By Sydney Trent / Wash Post
In the final year of the Civil War, Jefferson Davis and his wife, Varina, brought a Black boy to live with them in Richmond
The little Black boy in the Civil War-era photograph stands atop a gilded chair, grasping its tall back with his small fist. His clothing is quotidian — striped pants and a matching long-sleeved top with a rounded white collar. His face is framed by soft, dark curls; his eyes are very somber, some might say sad. Aside from the image and slight descriptions in letters and memoirs, there is little documentation about the life of Jim Limber, who was brought as a child of 7 or 8 to live with the Davises in Richmond during the last year of the Civil War. He vanished from history not long after, frozen in time as the winsome little boy of the fancy photograph. Yet perhaps because of this very void, his brief relationship with the Davis family has been the focus of Confederate mythologizing for generations. Read more
---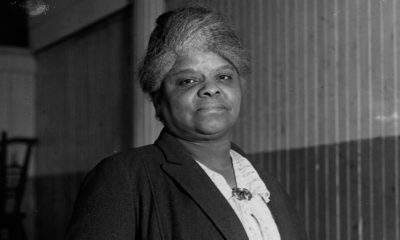 Ida B. Wells pushed 7 presidents to pass anti-lynching legislation. Now it's finally law. By Julianne McShane / NBC News
"There's no successes around anti-lynching that we could point to where we don't see Ida B. Wells' imprint," said author and Yale professor Crystal Feimster.
Last month, 124 years after Wells-Barnett visited the White House and after nearly 200 attempts by Congress to pass a federal anti-lynching law over the course of the 20th century, President Joe Biden signed the Emmett Till Antilynching Act into law, making the act a federal hate crime. The new law carries a maximum sentence of 30 years in prison for anyone who conspires to commit an act of lynching — defined as the public killing of an individual without due process, according to the NAACP — that results in serious injury or death. Read more 
---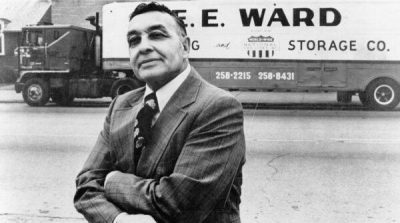 How the Nation's Oldest Black-Owned Business Survived 141 Years. By Finurah Contributor/Atlanta Black Star
E.E. Ward Moving & Storage Co. is not your run-of-the-mill moving company. John T. Ward founded it in 1881, in Columbus, Ohio, making it now the oldest Black-owned business in the nation. But Ward was more than an entrepreneur; he was a conductor on the Underground Railroad first. He transported enslaved people from one depot to the next using two horses and a wagon. After slavery was abolished, he turned his means of transportation into a moving company and later passed it on to his son, William Ward. Then William's son, Edgar Earl Ward, began running the firm in 1899. Later Eldon, Ward, William's grandson, joined the family business in 1945, making him the last Ward family member to own the company. Read more 
---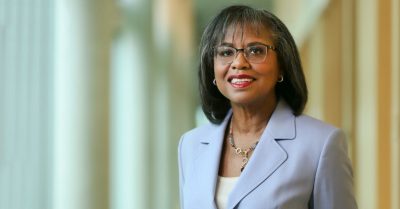 Anita Hill Saw History Repeat Itself at Ketanji Brown Jackson's Supreme Court Hearings. By David Remnick / The New Yorker
The key witness in Clarence Thomas's nomination process joins David Remnick and Jane Mayer to discuss how sex and race shaped the new Justice's experience, and her own.
Anita Hill, who is a professor at Brandeis University and endured her own degrading experience as a witness during the confirmation hearings for Clarence Thomas, in 1991, spoke with me on The New Yorker Radio Hour this week about the meaning of Jackson's ascent and the reaction from Republicans on the Senate Judiciary Committee. Jane Mayer, a staff writer for The New Yorker and the co-author, with Jill Abramson, of "Strange Justice: The Selling of Clarence Thomas," also joined the discussion, which has been edited for length and clarity. Read more 
---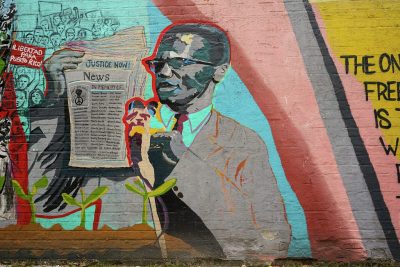 Remembering Ronald (X) Stokes and the Politics of Black Solidarity. By M. Keith Claybrook, Jr / AAIHS

Detail of The Yuri and Malcolm Mural, Old Broadway at West 125th St., Harlem, NY, 2019 (Camilo J. Vergara, Library of Congress)
It has been 60 years since the Los Angeles Police Department (LAPD) killed Ronald (X) Stokes, wounded several others, and raided the Nation of Islam's Temple #27. This enraged many in Black Los Angeles and led Minister Malcolm X to organize a Black alliance for racial justice. The over policing of Black Angelenos specifically and other minoritized communities more broadly was common in Los Angeles. Read more 
---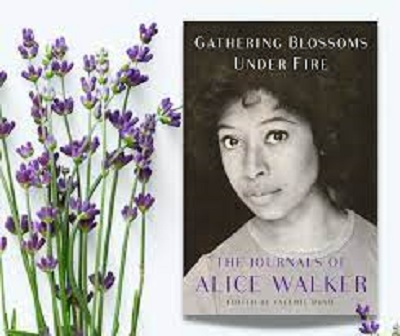 Alice Walker's "Gathering Blossoms Under Fire" and the rare gift of Black women's published journals. By Paula Vene Smith / Salon 
Publication day is here for "Gathering Blossoms Under Fire: The Journals of Alice Walker," a book that has kept Alice Walker fans waiting for an "intimate glimpse into an important writer's life." Best known for her 1982 novel "The Color Purple," Walker has worked in many genres — poetry, fiction, essays, films, children's books — and influenced public thought as a critic and activist. At 500 pages, "Gathering Blossoms" includes entries from more than 35 years of Walker's journals, starting with a travel diary given to her in 1962 when she was 18. The book's editor, Valerie Boyd, notes how "the personal, the political, and the spiritual are layered and intertwined" through the ensuing decades. Read more
---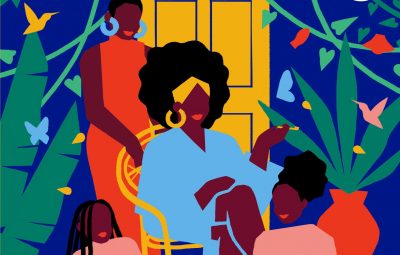 'Memphis' traces decades of Black Americans' trauma and triumph. By Ron Charles / Wash Post
Memphis has played a complicated role in America's racial history. In the mid-19th century, thousands of enslaved Black people were bought and sold at the market owned by Nathan Bedford Forrest, who later became a Confederate general and then the first Grand Wizard of the Ku Klux Klan. Tara M. Stringfellow draws on this tragic past and the experiences of her own family to construct the sweeping plot of her debut novel, "Memphis." It's a story that moves back and forth across the decades from World War II to the war in Afghanistan following the struggles of three generations of resilient Black women. Read more 
---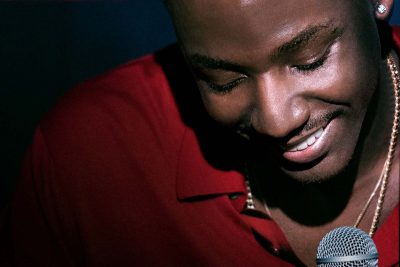 Jerrod Carmichael's Rothaniel vs Louis CK's Sincerely: Comedy as confession. By Aja Roman / Vox
Jerrod Carmichael's new HBO special Rothaniel, directed by Bo Burnham and filmed on a recent wintry night at the Blue Note Jazz Club in New York, is a quiet comedy revelation. Carmichael first delves into the skeletons in his family's closet (in short, prolific cheating from the men in his family), then reveals his own big secret: He's gay. He takes viewers through a gentle coming-out narrative, interspersed with occasional questions and reassurances from the audience. Read more 
---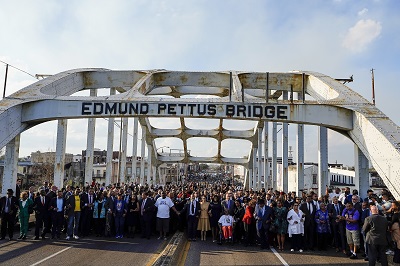 Selma is tired of being just a symbol — they want change. By Emanuel Felton / Wash Post
Politicians flock to Selma to use the Edmund Pettus Bridge as a stage for their agendas; meanwhile, the city is one of the poorest in the country
This Black Belt city of 18,000 residents, more than 80 percent of whom are African American, is one of the poorest in the country. Many of its homes and storefronts are visibly in disrepair. The median household income is $26,581, about 40 percent of the national average, according to census data. Over a third of its residents live in poverty — including nearly 60 percent of its children. Unemployment is double the national rate. Read more 
Sports
---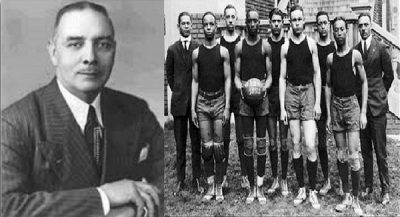 The 'father of Black basketball' transformed a White-dominated sport. By Frederic J. Frommer / Wash Post
" Edwin Bancroft Henderson and his contemporaries envisioned basketball — and sports in general — as providing a rare opportunity to combat Jim Crow," wrote Bob Kuska in "Hot Potato: How Washington and New York Gave Birth to Black Basketball and Changed America's Game Forever." Henderson, who was born in Southwest Washington, went on to become a teacher, coach, civil rights activist and author. He learned basketball while studying physical education at Harvard University's Dudley Sargent School of Physical Training. Read more 
---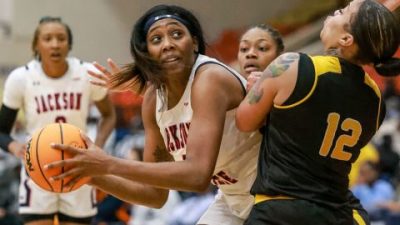 Ameshya Williams-Holliday: WNBA drafts its first player from an HBCU in 20 years. By Leah Asmelas / CNN

No player from a historically Black college or university has been drafted into the WNBA since 2002. On Monday night, that finally changed. Ameshya Williams-Holliday, a senior center out of Jackson State University, was selected in the third round, 25th overall, by the Indiana Fever, making her the first HBCU player to be drafted into the WNBA in 20 years. "It's an honor, a dream come true and a blessing to be able to be a part of history and to be able to open doors for our HBCU community," Williams-Holliday said in a statement to CNN. "Being a trail blazer feels amazing, but there is so much more to accomplish." Read more 
---
Articles appearing in the Digest are archived on our  home page.  And at the top of this page register your email to receive notification of new editions of Race Inquiry Digest.
Click here for earlier Digests. The site is searchable by name or topic.  See "search" at the top of this page. 
About Race Inquiry and Race Inquiry Digest. The Digest is published on Mondays and Thursdays. 
Use the customized buttons below to share the Digest in an email, or post to your Facebook, Linkedin or Twitter accounts.