Featured
WATCH: Race Matters — America After George Floyd | A PBS NewsHour Special. By Judy Woodruff / PBS News Hour

One year after the police killing of George Floyd, where does America go from here? In the special "Race Matters: America after George Floyd," PBS NewsHour anchor and managing editor Judy Woodruff and our reporters talk to people and experts across the country about the lasting effects of systemic racism, the lingering distrust between communities of color and law enforcement, the trauma that remains for so many and what the future looks like. Watch here 
Related: Corporate America's $50 billion promise. A Post analysis of racial justice pledges after George Floyd's death reveals the limits of corporate power to effect change.  By Tracy Jan , Jena McGregor and Meghan Hoyer / Wash Post
It's rare that I get to report great news for voting rights these days, so I'm savoring this one: Today, a judge in North Carolina ruled that the state's intensely bigoted felon disenfranchisement law is unconstitutional, a decision that returns the right to vote to over 55,000 citizens. Read more 
Related: Civil rights groups hail court ruling they say will allow tens of thousands of ex-felons to cast ballots in North Carolina.  By Fredreka Schouten / CNN
Related: US House passes voting rights bill, restoring critical provision of landmark law. By Sam Levine / The Guardian 
---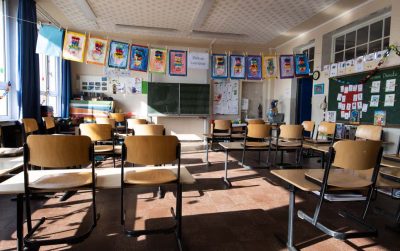 NC Bill Banning Critical Race Theory Approved by State Senate. By Rachel Pilgrim / The Root
In a state Senate hearing on Tuesday, North Carolina lawmakers approved a bill that defines how racism, gender and sexism can be taught in schools and also bars teachers from promoting certain sociopolitical beliefs to their students. According to the Associated Press, the bill is heading to the Senate Rules Committee then must have a floor vote. The bill would need final approval from the GOP-controlled House, which also backed an earlier version of the bill. North Carolina is one of more than two dozen states adopting policies of this kind for their schools. Read more 
---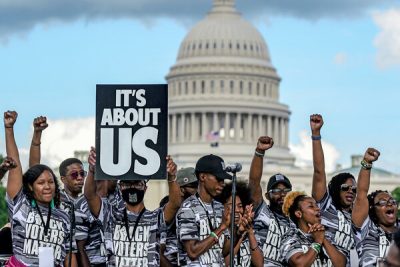 Chocolate Chip Cities. By Charles M. Blow / NYT
The term "inner city" has long been used as a derisive euphemism for Black — poor, blighted and in distress. But many inner cities in the North and West are becoming less and less Black because Black people are moving out. For example, according to estimates by William Frey, a demographer at the Brookings Institution, the Black population of Washington, which for more than half a century was a majority Black city, fell below 50 percent in 2011. Read more 
---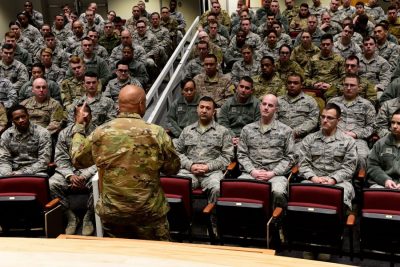 Race in the Ranks: Investigating racial bias in the U.S. military. By David Martin / CBS News
More than 70 years after the armed services were integrated, it is still a fact of life in the U.S. military that African Americans are more likely to be disciplined and less likely to be promoted than Whites. As we first reported earlier this year, even the most successful Black officers routinely feel the sting of racial bias while large segments of the rank and file believe the system is stacked against them. The military has made attempts to deal with inequality before but this time it's happening under the eye of Lloyd Austin, this country's first African American secretary of defense, a former soldier who experienced discrimination first-hand. Read more 
Related: An F-22 pilot on the sting of racial bias in the Air Force. By Jacquelyn Dinick / CBS News
---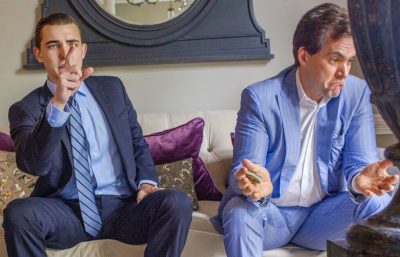 FCC Proposes $5 Million Fine For Right-Wing Operatives Jacob Wohl And Jack Burkman. By Sebastian Murdock / HuffPost

Related: America's Worst Right-Wingers: A TNR Readers' Poll. By Michelle Rohn / TNR
---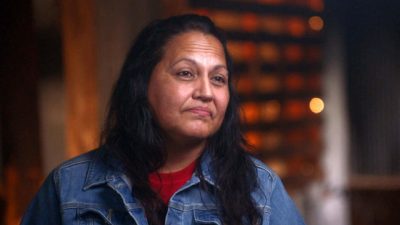 Crimes Against Indigenous Women Investigated in New 'Dateline' Clip.  By Jon Blistein / Rolling Stone

Indigenous activists discuss the difficulties of getting authorities to seriously investigate crimes against Native Americans in a new clip from Dateline's upcoming special, The Secrets of Spirit Lake, airing August 27th at 10 p.m. ET on NBC. The clip comes from Andrea Canning's report on missing and murdered Indigenous women, with a specific focus on the disappearance of Carla Yellow Bird. Carla's case, in particular, exposed numerous issues in how law enforcement handles crimes against Native Americans. Read more 
Related: No one knows how many Indigenous women are murdered each year. That makes the deaths hard to stop. By Graham Lee Brewer / NBC News 
Related: Truth and Justification: On the Cruelties Against Indigenous People. By Gaeñ hia uh / The Nation
---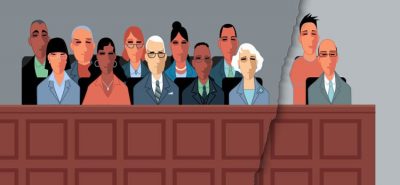 Undoing the injustices of Jim Crow juries. By CBS News

Until just a few years ago, people accused of a crime in Louisiana could be convicted by a non-unanimous jury. 60 Minutes+ reports on the efforts now underway to find and undo the injustices of split-jury convictions. Split-jury convictions were allowed in Louisiana due to a state law dating back to the Jim Crow era. In 2018, a coalition of civil rights activists and formerly incarcerated people launched a ballot initiative to ban split-jury convictions in Louisiana and require a unanimous jury vote. That initiative became Amendment 2, which passed overwhelmingly with Louisiana voters. Two years later, the U.S. supreme court followed suit — ruling in the landmark Ramos v. Louisiana decision that the practice was unconstitutional. Read more 
Related: It's time to free Black revolutionaries from US prisons. By Akin Olla / The Guardian

---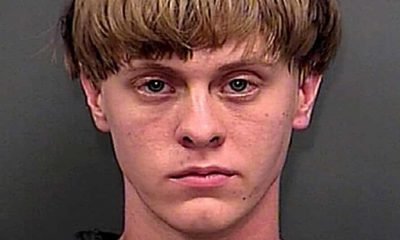 Judges Rip Dylann Roof as They Uphold His Death Sentence. By Cheyenne Ublera / Daily Beast
A Virginia appeals court has upheld Dylann Roof's death sentence for the 2015 Emanuel African Methodist Episcopal Church shooting which took the lives of nine people. Roof, an avowed white supremacist, was found guilty in 2017 but later appealed his sentence on several grounds, including that he shouldn't have been found competent to stand trial and shouldn't have been allowed to represent himself. Read more 
---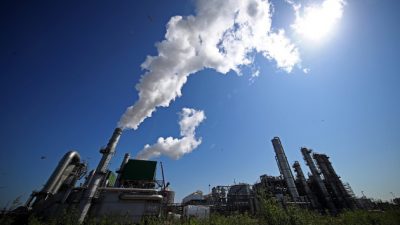 Guess Which Company Ranks Worst for Environmental Racism? By Joseph Winters / Mother Jones
ExxonMobil isn't exactly known for being an environmental justice champion. But according to a scorecard published last week, the oil major is dead last among the S&P 500 companies when it comes to racial equity and environmental racism. The evaluation's results weren't rosy for any of the S&P 500 companies—Microsoft and CVS, tied for first place, got a total score of only 60 percent—but the energy sector stood out for its particularly bad performance. Read more  

---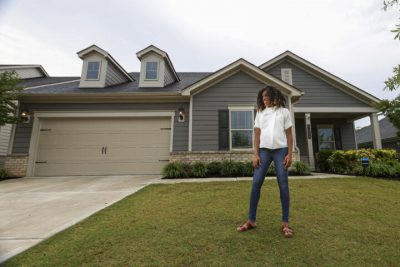 The secret bias hidden in mortgage-approval algorithm. By Emanuel Martinez and Lauren Kirchner / ABC News
An investigation by The Markup has found that lenders in 2019 were more likely to deny home loans to people of color than to white people with similar financial characteristics — even when we controlled for newly available financial factors the mortgage industry for years has said would explain racial disparities in lending. Read more 

---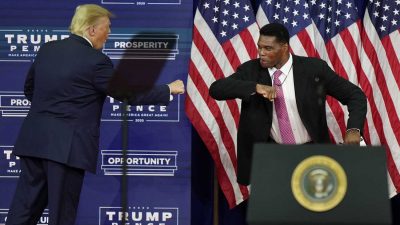 Trump Ally Herschel Walker Is Running For U.S. Senate In Georgia. By Stephen Fowler / NPR

Herschel Walker, a former University of Georgia football standout and a friend and ally of former President Donald Trump's, is running for U.S. Senate in Georgia, setting up a high-profile Republican primary next year in the crucial battleground state. Walker enters a growing field seeking to unseat Democrat Raphael Warnock, Georgia's first Black senator, with strong encouragement from Trump, who has been fixated on Georgia politics since narrowly losing the state's 16 electoral votes in the 2020 presidential election. Read more
Historical / Cultural
---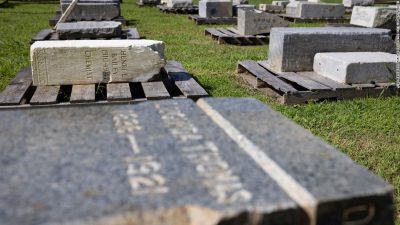 These headstones in a historic Black cemetery were desecrated. State leaders take step toward giving descendants closure. By Emma Tucker and Laura Ly / CNN

---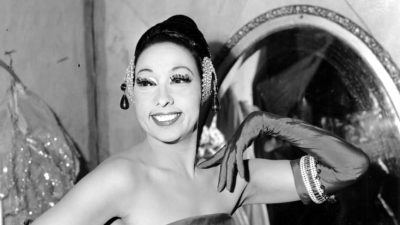 Josephine Baker will be the first Black woman buried at the Panthéon in Paris.  By Leah Asmelash / CNN

Legendary Black entertainer Josephine Baker is set to become the first Black woman to have her remains buried in the Panthéon monument in Paris — one of the highest honors in France.
---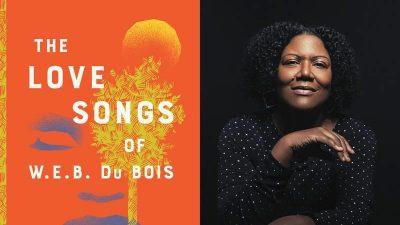 The Love Songs of W.E.B. Du Bois' is the kind of brilliant epic that comes around only once in a decade. By Ron Charles / Wash Post
Whatever must be said to get you to heft this daunting debut novel by Honorée Fanonne Jeffers, I'll say, because "The Love Songs of W.E.B. Du Bois" is the kind of book that comes around only once a decade. Yes, at roughly 800 pages, it is, indeed, a mountain to climb, but the journey is engrossing, and the view from the summit will transform your understanding of America. Read more  

---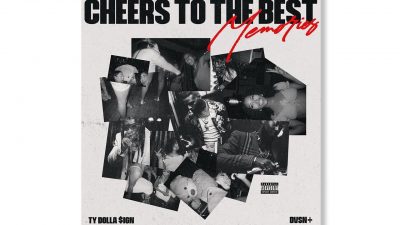 R. & B. Nostalgia Embraces Rap Influence on "Cheers to the Best Memories." By Sheldon Pearce / The New Yorker
Over the past four decades, hip-hop and R. & B. have become increasingly inextricable from each other. It started in the late eighties, with the creation of various amalgamated offshoot genres, such as new jack swing and hip-hop soul. R. & B. soloists like Mary J. Blige and Aaliyah, working in the nineties, refined the relationship between the genres by layering their vocals directly onto sampled backing tracks in a process that mimicked rap beat-making. Billboard revised its R. & B. singles chart to include hip-hop, in 1999, signifying a new, shared production model, and over the next decade artists like Kanye West, The-Dream, and T-Pain brought the two into a kind of symbiosis. Read more  

---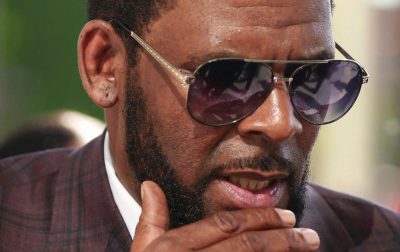 R. Kelly trial: Second accuser says he pressed for sex before audition. By USA Today
R&B star R. Kelly's sex-trafficking trial in New York entered its fourth day Monday with a second accuser taking the stand to testify that Kelly sexually abused her in 2015 when she was 17 and an aspiring singer. She told the jury he pressured her for sex as the price of an audition and a promise to help her achieve a singing career. Read more 
---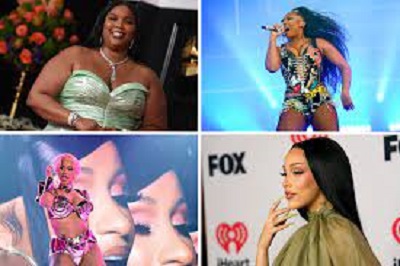 Collaborations between Black women are sparking a golden age for female hip-hop. By Natachi Onwuamaegbu / Wash Post
Sports
---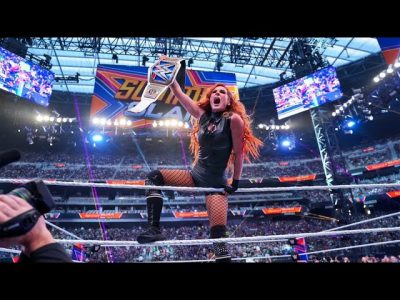 Bianca Belair's Shocking Summer Slam Defeat Raises Questions About Racism in WWE. By Jay Connor / The Root
Back in April, WWE superstars Bianca Belair and Sasha Banks made history (and broke the internet) when they became the first Black women to go head-to-head in a Wrestlemania title match. As the two performed in front of the WWE's first live audience in over a year—a sold-out crowd of over 25,000 at Raymond James Stadium in Tampa, Fla.—it was a compelling, emotional affair in which Belair's meteoric rise was justly rewarded with the WWE SmackDown Women's Championship belt. Read more 
---
Kelly Loeffler Just Lost Her WNBA Team to a Player She Refused to Meet. By Dave Zirin / The Nation
By any measure, it should be the biggest story in sports: A franchise owner runs a racist Senate campaign, throwing her own Black players under the bus in the process. Meanwhile, one of those players takes the year off from playing ball to dedicate herself to social justice concerns. That player asks to meet with the aforementioned franchise owner to discuss those concerns and is denied. The franchise owner refuses to meet and respectfully engage with someone who disagrees with her for political reasons. After the franchise owner faceplants their election campaign, ending in ignominious defeat, the players, the union, fans, and eventually even the league pressures her to sell the club. Read more 
---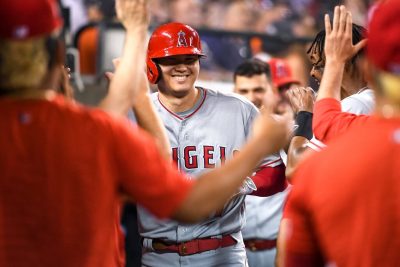 Is Shohei Ohtani 'the New Babe Ruth,' or Something Entirely New? By Victor Mather / NYT
"The 21st century Babe Ruth." "The modern-day Babe Ruth." "The greatest two-way player since Babe Ruth."When reaching back through history for comparisons to Shohei Ohtani, who hit his 40th home run of the season on Wednesday, fans and sportswriters tend to find just one: Babe Ruth. One of the greatest sluggers in baseball history, of course, Ruth started his career as a first-rate pitcher. So Ohtani, the two-way sensation for the Los Angeles Angels, is simply Ruth reincarnated, right? It is not quite that simple. Read more 
Site Information
---
Visit our home page for more articles, book/podcast and video favorites. And at the top of this page register your email to receive notification of new editions of Race Inquiry Digest. Click here for earlier Digests.
About Race Inquiry and Race Inquiry Digest. The Digest is published on Mondays and Thursdays. 
Use the buttons below to share the Digest in an email, or post to your Facebook, Linkedin or Twitter accounts.