Featured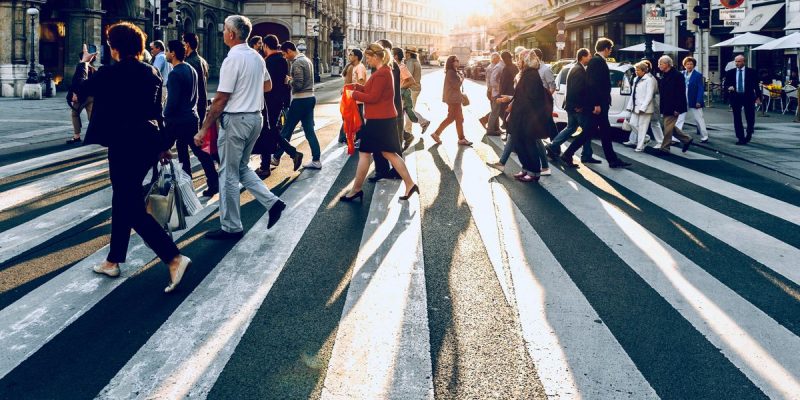 Is America experiencing mass psychosis?  By Nicole Karlis / Salon

In 2020, 34 percent of Republicans and independents who lean to the right surveyed by Pew Research Center agreed that it was "probably" or "definitely true" that powerful people intentionally planned the COVID-19 outbreak. Eighteen percent of Democrats and left-leaners agreed, too. That same year, results from a new NPR/PBS NewsHour/Marist survey found that approximately three-quarters of Republicans did not trust the 2020 presidential election results.
It should go without saying that these kinds of beliefs are fantasy, not rooted in any rational fact or evidence. Hence, someone observing from afar the rise in conspiratorial beliefs and pseudoscience might characterize a vast swath of the American public as delusional. From the COVID-truther movement to people believing the 2020 presidential election was rigged, it appears that the body politic is — to put it mildly — no longer on the same page.
Given the perturbed psychological state of so many Americans, it is worth asking if something is happening — psychologically speaking — that is causing many Americans to live in very different realities. Read more 
Related: Michigan high school massacre: Another tragic example of how white privilege kills white people. By Chauncey Devega / Salon
Political / Social
---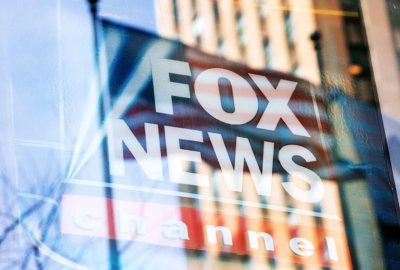 This man lives in the paranoid alternate universe of Fox News — so you don't have to. By Chauncey Devega / Salon

In our recent conversation, Lawrence explained how Fox News functions in the Republican anti-democracy movement, and how its programs use fear, repetition and lies to condition its viewers into compliance, submission and a constant state of anxiety. He also discussed the role of white supremacy and white victimology in the Fox News universe, and in particular specifically the larger narrative being offered by Tucker Carlson and other highly-rated Fox news prime-time hosts. Read more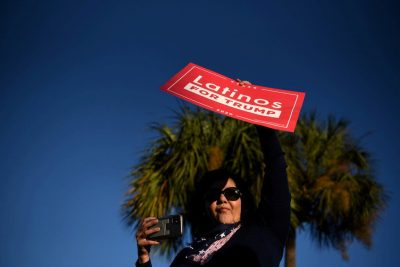 How Hispanics Became Swing Voters. By Ross Douthat / NYT
The chart that should frighten Democratic strategists appears in the 23rd slide of a newly released report from Equis Research, which tries to explain the Hispanic shift toward the Republican Party in the 2020 election. It shows how favorably Hispanic voters responded to a variety of Donald Trump's positions and policies, on Covid and the economy and immigration — more favorably, in many cases, than many liberals would have expected. Read more

---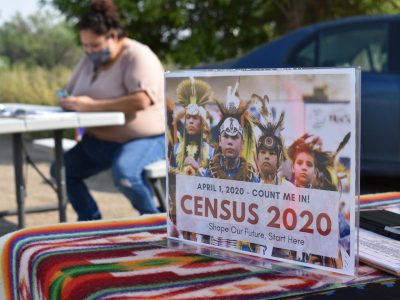 How the Native American population in the US increased 87% says more about whiteness than about demographics. By Circe Sturm / The Conversation

The Native American population in the U.S. grew by a staggering 86.5% between 2010 and 2020, according to the latest U.S. Census – a rate demographers say is impossible to achieve without immigration. Birth rates among Native Americans don't explain the massive rise in numbers. And there certainly is no evidence of an influx of Native American expatriates returning to the U.S. Instead, individuals who previously identified as white are now claiming to be Native American. Read more
---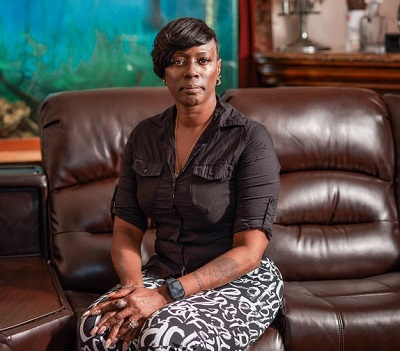 When the Myth of Voter Fraud Comes for You. By Vann R. Newkirk II / The Atlantic
To support the Republican narrative that our elections are rife with misconduct, someone needs to take the fall.
If there is an individual in America who epitomizes one central aspect of our political moment, it might well be Crystal Mason. The story of Mason, a Black woman, illuminates the extraordinary efforts the Republican Party has made to demonstrate that fraud is being committed by minority voters on a massive scale. That false notion is now an article of faith among tens of millions of Americans. It has become an excuse to enact laws that make voting harder for everyone, but especially for voters of color, voters who are poor, voters who are old, and voters who were not born in the United States. Read more
Related: Biden's work on voting rights may not be enough as redistricting looms. By Trevor Hughes / USA Today 
---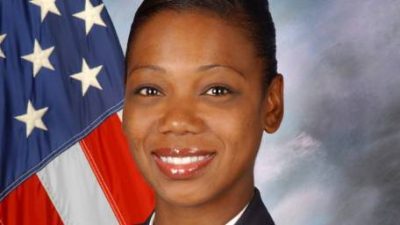 Mayor-elect Adams taps Nassau County Chief of Detectives Keechant Sewell as next NYPD commissioner. By Robert Pozarycki / AMNY

Current Nassau County Chief of Detectives Keechant Sewell is set to make history as the first-ever female police commissioner of the New York Police Department. A representative for Mayor-elect Eric Adams confirmed reports Tuesday night that the incoming mayor has appointed Sewell, a former Queens resident, as the city's next top cop. Adams and Sewell are set to make the announcement official at a press conference Wednesday morning at the Queensbridge Houses in Long Island City, where Sewell was born and raised. Read more 
---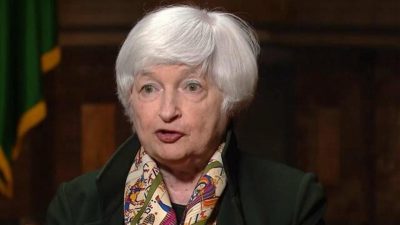 There's little racial diversity among financial regulators. By Khristopher J. Brooks / CBS News
A Brookings study published last year found that 327 people have been nominated for and sat on the governing boards of U.S. financial regulation agencies. Of that 327, only 10 have been Black. That trend needs to change, some lawmakers and experts told CBS MoneyWatch. A handful of agencies — including the Federal Deposit Insurance Corporation and the Securities and Exchange Commission — make up the interwoven network of financial authorities in the U.S. Their board members set the rules for basically everything money-related, from mortgage lending and credit card interest rates at banks to stock market trading and personal loans. Read more
Related: Census Bureau leadership is less racially, ethnically diverse than the U.S. By Hansi Lo Wang / NPR
---
Pandemic and racism in education lead more Black families to homeschooling. By Kyra Miles / NPR

It's a common perception that white, evangelical families are the most likely to homeschool their children. But a growing number of Black families have started teaching their kids at home — especially during the pandemic. The Census Bureau's Household Pulse Survey found that in April 2020, 3% of Black households homeschooled their children, and by October 2020 it was up to 16%. Those numbers may not be completely accurate, the Bureau noted, because a lot of children were learning at home in 2020. So part way through the survey period, the homeschooling question was expdanded to clarify that homeschoolers did not include children enrolled in public or private school. Even so, the numbers signal a significant increase. Read more 
---
Derek Chauvin pleads guilty to federal charges in Floyd's death. By Amy Foriti / AP and USA Today
Former Minneapolis police Officer Derek Chauvin has pleaded guilty to federal charges of violating George Floyd's civil  rights. Chauvin's plea Wednesday means he will not face a federal trial in January, though he could end up spending more years behind bars when a judge sentences him at a later date. Chauvin has already been convicted of state murder and manslaughter charges for pinning his knee against Floyd's neck as the Black man said he couldn't breathe during an arrest May 25, 2020. He was sentenced to 22½ years in prison in that case.  Read more 
---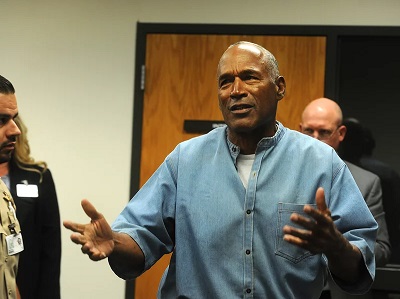 O.J. Simpson granted early release from parole on armed robbery conviction. By Scott Neuman / NPR 
O.J. Simpson is now "a completely free man," his attorney says after a Nevada parole board granted him early release for his 2008 conviction on armed robbery charges. Simpson, 74, was granted early discharge for good behavior, his lawyer, Malcolm LaVergne, said Tuesday. He had originally been set for release from parole on Sept. 29, 2022, but in the summer, the date was moved up to Feb. 9, according to The Associated Press. Read more 
---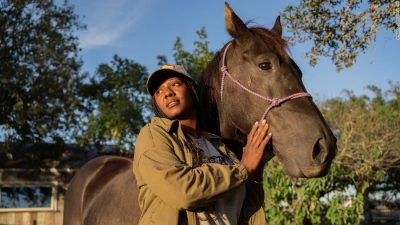 Black farmers have 'been in survival mode.' By Chandelis Duster and Janie Boschma /CNN
A CNN analysis of recent data from the agency found that more farmers of color, especially Black and Asian farmers, have been rejected for loans while the agency approved more loans for White farmers. The loan disparities persist as White farmers are suing over what they say is discriminatory language after President Joe Biden signed a Covid relief package into law earlier this year. It included $4 billion to help pay off farm loans for socially disadvantaged farmers and ranchers — a group that includes Black and other minority farmers. Read more 
---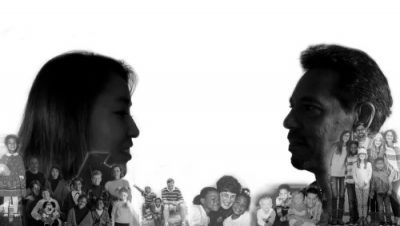 'I know my parents love me, but they don't love my people.' By Rachel Hatzipanagos / Wash Post
Gowing up, Angela Tucker felt like a racial impostor. She may have looked Black, but she didn't feel that way. Tucker, 36, is an adoptee raised by White parents in a city that was 88 percent White when she was growing up. It left her disconnected from music such as jazz and blues music, Black art forms she didn't discover her passion for until adulthood. She covered her natural hair with wigs and weaves, uncomfortable with how her curly strands appeared in predominantly White environments. Read more 
Historical / Cultural
---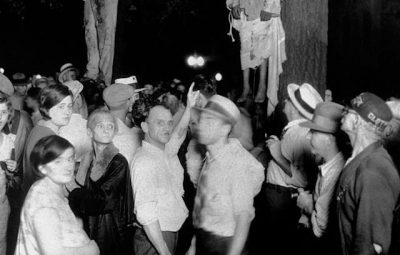 Slavery and Reconstruction-era violence still shape our legal system. By Tiffany Wright / USA Today
Congress passed the KKK Act to combat racial terror. But the Supreme Court insists on shielding public officials who harm Black people.
It has been more than a year since I watched Derek Chauvin murder George Floyd. Of the many haunting moments from that video, it still strikes me that as Floyd and witnesses pleaded with Chauvin to stop, the then-officer and now convicted murderer looked directly into bystanders' cameras and smirked. That disquieting, macabre smile reflected a murderer certain that he would escape accountability. I had seen that smirk before. The same bemused grin appears in 18th and 19th century lynching photographs, featuring white people smiling as Black bodies burned or hung just feet away. Read more
---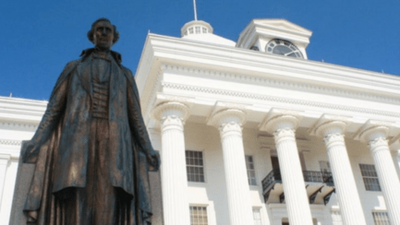 Georgia, South Carolina, and Alabama Keep Honoring Racists and Traitors. By Alan Singer / Daily Kos
In November, the Board of Regents for the Georgia University System rejected it's own advisory committee's recommendation that it change the name of 71 buildings and four colleges that are named after 58 individuals who were either slaveholders or champions of racism. The Regents claimed their decision was because "History can teach us important lessons," but never explained what lessons were being taught by honoring racists. The interim President of the University of South Carolina also refused to abide by the recommendation of a University committee and change the names of eleven buildings named after racists. Read more
---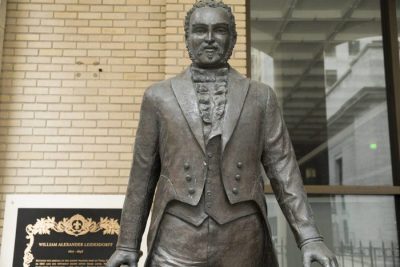 The incredible story of William Leidesdorff, San Francisco's Black founding father. By Benjamin Schneider / SFExaminer
San Francisco's history is, quite literally, inscribed on its streets. Just look at the signs. Nearly every street in and around downtown is named after a major figure in The City's founding. Nearly all were white men. Most, if not all, did awful things in addition to building modern San Francisco. But one pioneer — honored only by a tiny Financial District alley — stands out not only for his background and his remarkable life story, but for his unsung impact on The City. William Alexander Leidesdorff was a ship captain and a merchant. An entrepreneur and a public servant. A patriotic American and a Mexican citizen. A Black man and a Jew. He is also widely believed to be the first millionaire of African American descent. Read more 
---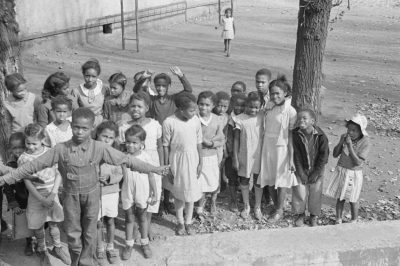 (Re)locating Sites of Memory in Appalachia Through Black Spaces and Stories. By Kristen McCullum / AAIHS
Spaces tell stories. Structures of the mundane bear witness to the history lived and made within their walls. The narrative of our national landscape contains the ghosts of slavery and Jim Crow that linger and haunt places and people who would rather forget. But within this narrative exists a will to remember through spaces that hold the memories of those who once moved and breathed and lived within them—Black Americans who found community in structures designed by—and in response to—segregation. Shown are Appalachian Black schoolchildren, Omar, West Virginia, 1935   Read more 
---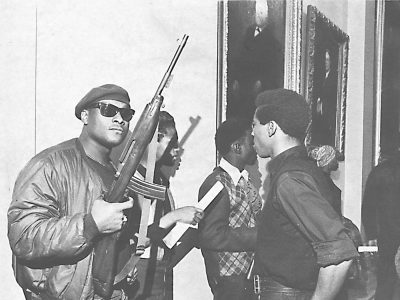 Gun Control and Black America. By Alani Golanski / AAIHS
Racial politics in America have long been entwined with gun carry and gun ownership policy. Lawmakers have tended to respond to the identity of those publicized as bearing the arms, and depending on whether the individuals or groups appear to threaten or reinforce entrenched power. When the Black Panther Party for Self-Defense was formed in California's San Francisco/Oakland area in 1966, and Panthers began carrying weapons to demonstrations protesting police brutality, legislators introduced a measure aimed at outlawing the carrying of firearms within city limits. Read more 
---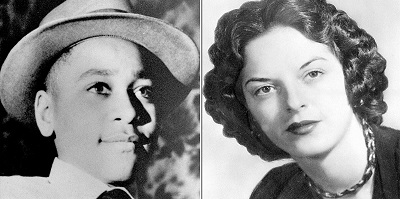 Emmett Till's accuser is still alive and must be brought to justice. By Deborah Watts  / USA Today
Many of us have known for some time that the information brought forward by author Timothy Tyson – who revealed in his book "The Blood of Emmett Till" that accuser Carolyn Bryant Donham recanted her story and admitted to lying about my cousin's actions – might be a challenge to prove. And while the two perpetrators who were tried and acquitted are dead, Donham is still alive. The question that we have been asking is why Donham has not been held accountable for her participation in the kidnapping and killing of Emmett. We believe that she is one of many culpable in the final actions that led to his death. Read more 
---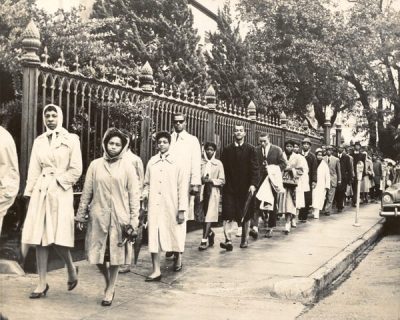 How Louisiana students fought segregation and secured protest rights. By Bailey Loosemore / USA Today
Ronnie Moore, a civil rights activist involved in the Baton Rouge demonstration, said if white police officers and lawmakers had not violently sought to stall progress, the work he and other protesters did likely would not have gained traction. "The most effective strategy to kill the civil rights movement would be to never use dogs, never use water, ignore (protesters) and they'll never make the headlines," he said. "They never had the discipline to do that. They almost never had the ego to do that." Shown are students who peacefully marched through downtown Baton Rouge in December 1961 to protest the arrest of 23 Southern University students arrested the day before while picketing against downtown restaurants that still refused to serve African American patrons. Read more
---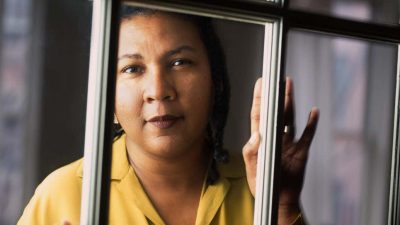 Bell hooks, Author, Educator and Feminist Icon, Dead at 69. By Maiysha Kai / The Root
Acclaimed author, activist and intellectual bell hooks, a deeply influential figure in intersectional feminism, has died. According to a press release issued by her niece, Ebony Motley (h/t Lexington Herald Leader), hooks died Wednesday at her home in Berea, Ky., following an undisclosed illness. She was 69. She began her first book, Ain't I a Woman: Black Women and Feminism, at only 19, reports the Herald Leader. Read more
---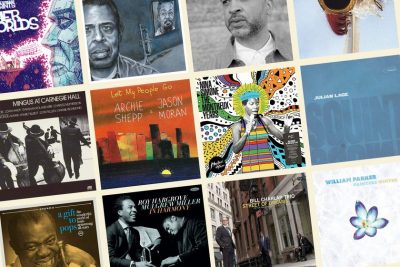 Best jazz albums 2021: Nina Simone, Charles Mingus, Frank Kimbrough, and more. By Fred Kaplan / Slate
Six of my 10 favorite jazz albums of 2021 were recorded during the pandemic—one at peak lockdown (Jason Moran's solo; you can hear the melancholy), the others during the brief spell when the plague seemed vanquished (numbers 2, 5, 6, 7, 9, and maybe I'm projecting, but you can sense the joy of the escape from hibernation). Throughout the various phases of COVID, all of the new releases on the list—and my three favorite reissues, newly discovered treasure troves, or a mix of both—provided hours of soothing charm or savage stimulation. Read more 
Sports
---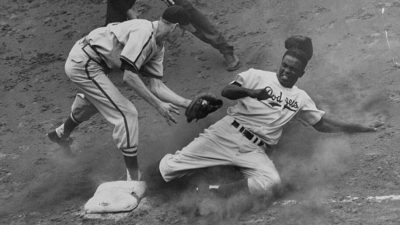 Another Lesson We Can Learn From Jackie Robinson. By Daily Kos
A central theme in the 2016 Ken Burns documentary on Jackie Robinson is that Robinson would have to suppress his anger in his early years in the major leagues with the Brooklyn Dodgers. He did it so well that he actually became the second most admired person in America behind Bing Crosby. He finished ahead of Frank Sinatra, Eleanor Roosevelt and General Dwight Eisenhower. After two years of Robinson diligently turning the other cheek, Dodger General Manager Branch Rickey gave Robinson permission to be more of himself; to object to umpires and other players when he felt that he was being dealt with unjustly. Read more 
---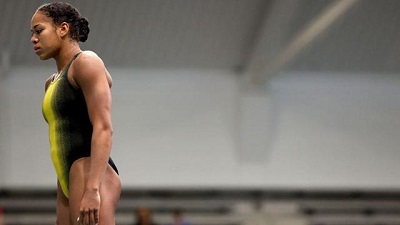 Hayden becomes 1st Black woman to win national diving title. By AP and ABC News
Kristen Hayden became the first Black woman to win a U.S. national senior title when she paired with Quinn Henninger for a victory in mixed synchronized 3-meter Monday at the USA Diving winter national championships. "I don't think words can even describe the feeling," Hayden said. "You read about people like that, you watch Serena Williams, Simone Biles, Simone Manuel, but when it's yourself, it's insane. I think the whole diving community is headed in the right direction and I just want to be a good example for young Black Americans or any minority really for diving in the U.S." Read more 
---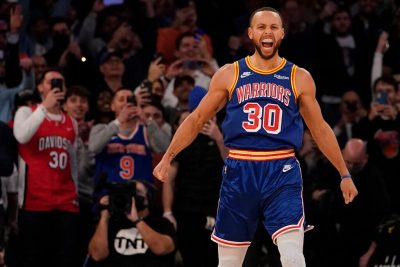 Stephen Curry Sets N.B.A. Career Record for 3-Pointers. By Scott Cacciola / NYT
It takes about a second and a half from the moment Stephen Curry releases the basketball until it reaches the hoop more than 22 feet away, a flicker of time that somehow feels frozen for an expectant crowd, for his defenders and teammates, for television viewers and front office executives. "Emotionally, he'll take you on a journey," said Bob Myers, the general manager of the Golden State Warriors. "And I'm not sure that exists for other players. It's something to behold." Read more
Site Information
---
Visit our home page for more articles, book/podcast and video favorites. And at the top of this page register your email to receive notification of new editions of Race Inquiry Digest. Click here for earlier Digests.
About Race Inquiry and Race Inquiry Digest. The Digest is published on Mondays and Thursdays. 
Use the buttons below to share the Digest in an email, or post to your Facebook, Linkedin or Twitter accounts.