Featured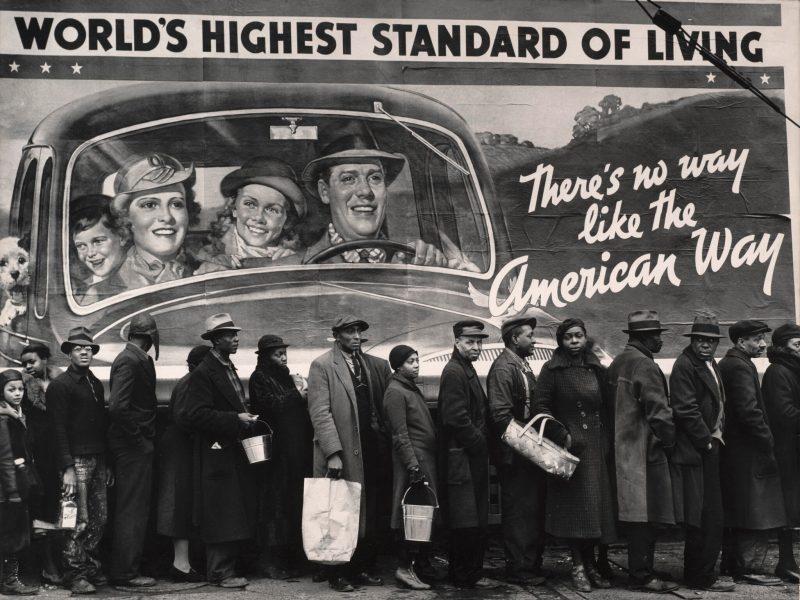 The Way Out of America's Zero-Sum Thinking on Race and Wealth. By Heather C. McGee / NYT

On a call with a group of all-white economist colleagues, we discussed how to advise leaders in Washington against disastrous retrenchment. I cleared my throat and asked: "So where should we make the point that all these programs were created without concern for their cost when the goal was to build a white middle class, and they paid for themselves in economic growth?
The evidence shows we all lose when society's overwhelmed by white resentment and win when we organize across our differences. The task ahead, then, is to unwind this idea of a fixed quantity of prosperity and replace it with what I've come to call Solidarity Dividends: gains available to everyone when they unite across racial lines, in the form of higher wages, cleaner air and better-funded schools. Read more 
Political / Social
---

A Broken Party Acquitted Donald Trump In His Second Impeachment. By Paul Blumenthal / HuffPost
Back in January 2016, before Donald Trump won his first presidential primary, before he secured his position atop the Republican Party and before he won the White House, he mused about the unbreakable bond between himself and his supporters with a joke about murder. "I could stand in the middle of Fifth Avenue and shoot somebody and I wouldn't lose voters," Trump said, to a laughing audience, while pointing his finger at them like a gun. "OK? It's, like, incredible." What was once true of his supporters is now true of nearly the entire Republican Party. The Senate voted 57 to 43 on Saturday to convict Trump, now an ex-president, of inciting an insurrection at the U.S. Capitol on Jan. 6 as part of his plan to overturn an election he lost. Read more 
Related: What Do 'Right' and 'Wrong' Mean to the G.O.P.? By Charles M. Blow / NYT
Related: Senate Unanimously Votes To Award Officer Eugene Goodman A Congressional Gold Medal. By Alana Wise / NPR
Related: History Will Find Trump Guilty. By David Remnick / The New Yorker
---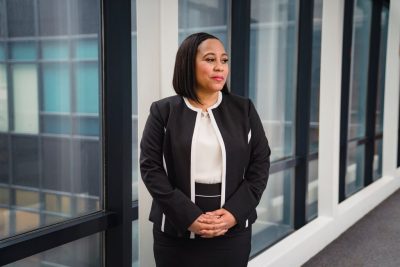 In Georgia, a New District Attorney Starts Circling Trump and His Allies. By Danny Hakim and Richard Fausset / NYT

After six weeks as a district attorney, Fani T. Willis is taking on a former president. And not just that. In an interview about her newly announced criminal investigation into election interference in Georgia, Ms. Willis, the district attorney of Fulton County, made it clear that the scope of her inquiry would encompass the pressure campaign on state officials by former President Donald J. Trump as well as the activities of his allies. Read more 
---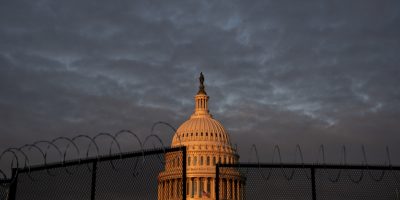 The "For the People Act" Would Make America a Democracy. By Jon Schwartz / The Intercept
The very first legislation proposed by the Democratic Party majorities in both chambers — making it both H.R.1 and S.1 — is the "For the People Act" of 2021. The bill's provisions largely fall into three categories: First, it makes it far easier to vote, both by eliminating barriers and enhancing basic outreach to citizens. Second, it makes everyone's vote count more equally, especially by reducing gerrymandering. Third, it hugely amplifies the power of small political donors, allowing them to match and possibly swamp the power of big money. Read more 
Related: Community Development Funds get more support to relieve minority businesses. By Michela Moscufo and Adiel Kaplan / NBC News 
---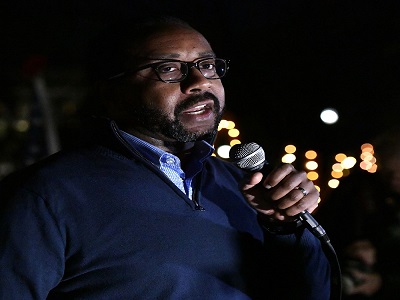 Pentagon appoints adviser for Secretary of Defense Lloyd Austin on diversity. By Alex Ward / Vox
The Pentagon is about to get its first aide to directly advise the defense secretary on issues of diversity in the military — including excising the scourge of white supremacy from the ranks. According to two sources familiar with the appointment, Bishop Garrison will start next week as the senior adviser to Secretary of Defense Lloyd Austin for human capital, diversity, equity, and inclusion. Both sources said Garrison will report solely to the Pentagon chief. Read more
Related: Diversity in law enforcement may improve policing, study shows. By The AP and NBC News
---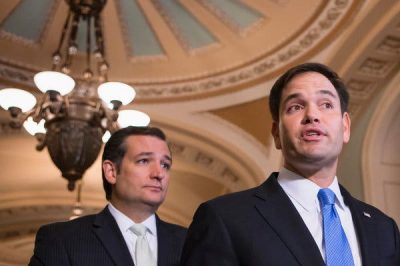 Latino Republican Senators Cruz, Rubio and the backing of Trump's caudillo playbook. By Suzanne Gamboa / NBC News
As was true throughout his presidency Donald Trump could count on the Senate's two Latino Republicans, Sen. Marco Rubio and Sen. Ted Cruz, to back him up. In his four years in office, they had rarely opposed him and often enabled him. Cruz of Texas was one of the leaders of the group of Republicans who followed Trump on questioning fair election results and voted against certifying President Joe Biden's win even after the violent attack on the Capitol. Although Rubio didn't join Cruz in voting to dispute the election results and criticized the Capitol attack, he did not condemn Trump by name or tie the violence to him. Read more
---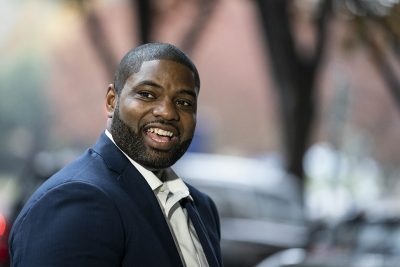 GOP freshmen of color eyeing Dem-dominated minority caucuses. By Melanie Zanona and Sarah Ferris / Politico

Freshman Rep. Byron Donalds wants to pull off something Washington has never seen: Membership in both the liberal Congressional Black Caucus and the ultra-conservative House Freedom Caucus. Donalds — a Black Tea Party Republican who represents Naples, Fla. — said both groups are a natural fit for someone like himself, who believes conservative policies best improve the lives of the Black community. And he isn't afraid to defy norms in a Congress where being a lawmaker of color has historically meant belonging to the Democratic Party. Read more 
---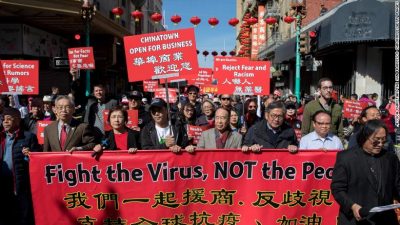 As attacks against Asian Americans spike, advocates call for action to protect communities from hate. By Harmeet Kaur / CNN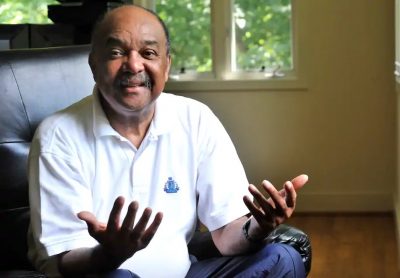 He joined the Freedom Rides of the '60s for what he thought would be a weekend. It turned out to be two years. By Rachel Hatzipanagos / Wash Post
Dion Diamond, 79, participated in the Freedom Rides of 1961, when activists rode buses from Washington, D.C., to Jackson, Miss., to challenge segregation. Diamond took time off as a student at Howard University to devote his full attention to the movement, through voter registrations and sit-ins throughout the country. He later transferred to the University of Wisconsin, where he studied history and sociology. After graduate school at Harvard, he went on to work for the federal and D.C. governments before eventually becoming an independent consultant. He's now retired, and living in Washington. Diamond shared his thoughts on Black Lives Matter, which he sees as a continuation of the work of activists in the '60s. Read more 
---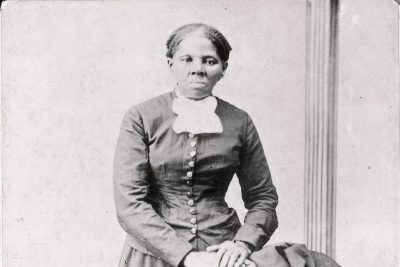 Renowned as a Black liberator, Harriet Tubman was also a brilliant spy. By DeNeen L. Brown / Wash Post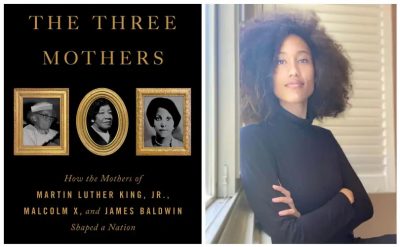 'The Three Mothers' honors the women who made Martin Luther King Jr., Malcolm X and James Baldwin. By Lisa Page / Wash Post

Trump made an arts commission all White, all male and almost entirely mediocre. By Philip Kennicott / Wash Post
A photograph taken a few years after the 1910 founding of the Commission of Fine Arts shows its seven members and the commission secretary at a moment when the capital of the United States was being radically redesigned as a grand, monumental city. All of the members are White men, and all are dressed in suits and ties. Look at the commission today and you see some similarities. After Donald Trump made a flurry of hasty, last-minute appointments to the board that oversees the design of much of what is built in the capital, the CFA is once again all White and all male after decades of more diverse membership. Read more
---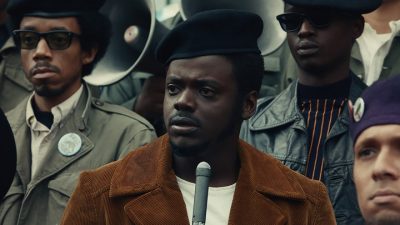 The Unsettling Message of 'Judas and the Black Messiah.' By Elizabeth Hinton / The Atlantic
"The Black Panthers are the single greatest threat to our national security. Our counterintelligence program must prevent the rise of a Black messiah from among their midst." And so begins Judas and the Black Messiah, with an ominous speech from the FBI director J. Edgar Hoover (played by Martin Sheen) in 1968. The film, which debuted yesterday in theaters and on HBO Max, is part crime thriller, part civil-rights historical drama. It tells the story of the rise of the Black Panther Party's deputy chairman, Fred Hampton (Daniel Kaluuya), and the informant who helped the FBI orchestrate his assassination, Bill O'Neal (Lakeith Stanfield). Read more
Related: The Black Panther Party's Impact on Modern Day Activism. By Andrew R. Chow / Time
---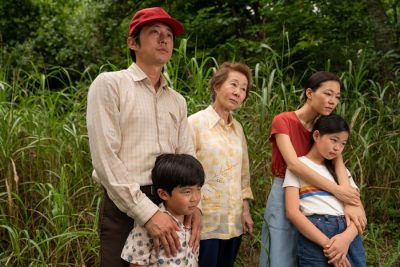 'Minari' Movie Review: A Gentle Immigrant Drama Set in U.S. By Alison Willmore / New York Magazine

"Look at the color," he says. "This is why I picked this place. This is the best dirt in America." He's not the first character onscreen to make this gesture, and to present the soil itself as an unspoiled opportunity just there to be grabbed by anyone willing to put in the work (so long as the history of prior inhabitants of the region can be conveniently ignored). It's not one that's often, if ever, seen being made by a Korean American man, though. Minari, a still-surfaced family drama that packs some serious fathomage, is drawn from writer-director Lee Isaac Chung's childhood, when his family moved to Arkansas in the 1980s to make a go of farming. Read more  
---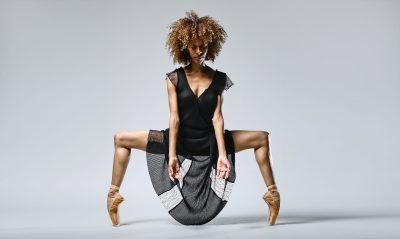 Black dancer calls out racism in 'elitist' European ballet world. By Adela Suliman / NBC News 

A Black ballerina at one of Europe's premier ballet companies has called out racism in the elite dance world. French national Chloé Lopes Gomes, 29, said she was mocked for her skin color and at times pressured to wear white skin makeup, leaving her feeling unsupported and humiliated. Describing the ballet world as "closed and elitist," she criticized the lack of access racial minorities have to the classical art form. Other dancers, including in the United States, have voiced their support for Lopes Gomes, saying that it is high time for the ballet world to address racism and bigotry. Read more 
---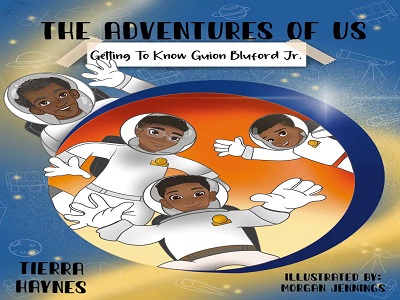 It's hard to find children's books with Black characters, so a coach's family wrote its own. By Emily Giambalvo / Wash Post
As parents, Haynes and his wife found books with diverse characters for their kids to read, "but it had to be intentional," Tierra said. "It wasn't typically something that you would just stumble upon." In the room where they now attend virtual school, she hung posters of Thurgood Marshall and Bessie Coleman. It's all part of the effort to reinforce that they can do anything. That's the purpose of the book, which Haynes hopes is the first in a series. Read more 
Sports
---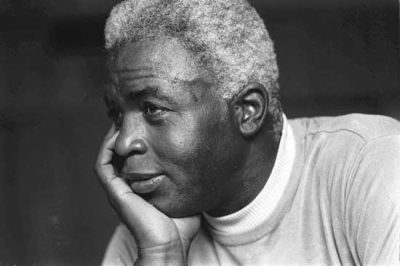 Jackie Robinson's Bill Keefe letter history: "I am happy for you, that you were born white." By Josh Levine / Slate

For many Americans, Robinson's words and his presence on the field were a source of strength. As a teenager, Hank Aaron saw Robinson give a speech and play an exhibition game in his hometown of Mobile, Alabama. "I was allowed to dream after that," Aaron once wrote. But others, especially white Southerners, saw Robinson as a threat. One of them was Bill Keefe, the sports editor of the New Orleans Times-Picayune. In a July 1956 column, Keefe assailed Robinson as a "persistently insolent and antagonistic trouble-making Negro" and an "enemy of his race." Robinson responded to Keefe with a letter that did more than just put a racist in his place. It also exposed the emptiness and idiocy of segregationist thought. "I am happy for you, that you were born white," Robinson wrote. "It would have been extremely difficult for you had it been otherwise." Read more 
---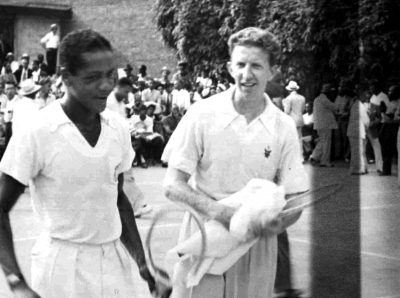 Overlooked No More: Jimmie McDaniel, Tennis Player Who Broke Barriers. By Cindy Shmerler / NYT
In the pantheon of great Black tennis players — Serena and Venus Williams, Arthur Ashe, Althea Gibson and so many others — Jimmie McDaniel undoubtedly has a place, having preceded the others in breaking the sport's color barrier. Yet mention of his name would undoubtedly elicit blank stares from tennis cognoscenti worldwide — the curse of a man ignored in the history of a sport that was, during his time, overwhelmingly rich and white. Read more
---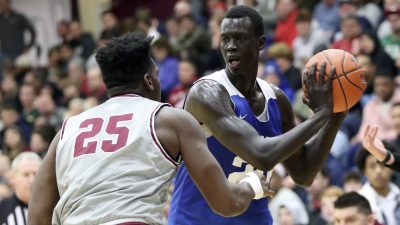 HBCUs are landing top recruits — but systemic change requires something more. By Kevin B. Blackistone / Wash Post
Many of us have long wondered about or championed, quite selfishly, the idea of the best young Black athletic talent migrating back to the HBCUs where their predecessors once starred, turning them into nationally relevant programs that could compete with large state and powerful private athletic programs for prestige and gobs of money. I said selfishly because many of us who advocate for such a radical change didn't ourselves choose HBCUs for college. Read more 
---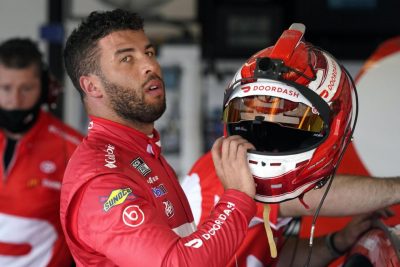 Bubba Wallace Needed NASCAR Help. Michael Jordan Took It Personally. By Jonathan Abrams / NYT
Denny Hamlin, who won the Daytona 500 the past two years, asked Jordan to form a team with him, 23XI Racing. They are rallying behind Wallace, the only Black full-time driver at NASCAR's top level. Michael Jordan started receiving text messages from friends who had never before shown interest in NASCAR after Darrell Wallace Jr. made an impression this week in the run-up to Sunday's Daytona 500. Wallace, who is known as Bubba, is making his debut with 23XI Racing, the team owned by Jordan and the driver Denny Hamlin. Read more    
---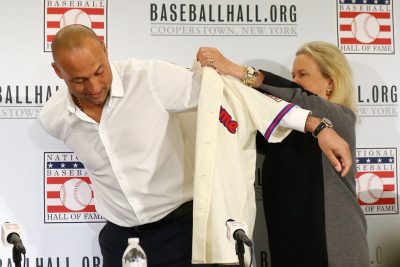 For Derek Jeter, a Hall of Fame Induction Without the Fans. By Tyler Kepner / NYT
What was once expected to be a record crowd for the induction of Derek Jeter, the longtime Yankees captain, will now be no crowd at all. Jeter, Larry Walker, Ted Simmons and Marvin Miller — the 2020 class — will be honored on July 25, with only friends and invited guests allowed to watch in person. Read more 
Site Information
---
Visit our home page for more articles, book/podcast and video favorites. And at the top of this page register your email to receive notification of new editions of Race Inquiry Digest. Click here for earlier Digests.
About Race Inquiry and Race Inquiry Digest. The Digest is published on Mondays and Thursdays. 
Use the buttons below to share the Digest in an email, or post to your Facebook, Linkedin or Twitter accounts.