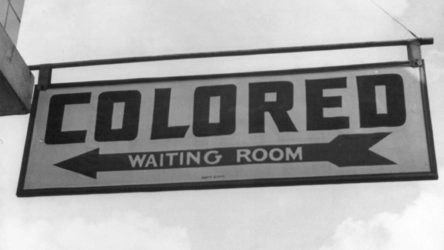 Featured –  Where Might Trumpism Take Us? By Jamelle Bouie / NYT
When critics reach for analogies to describe Donald Trump — or look for examples of democratic deterioration — they tend to look abroad. They point to Russia under Vladimir Putin, Hungary under Viktor Orban, or Turkey under Recep Tayyip Erdogan. Trump, in this view, is a type — an authoritarian strongman. But it's a foreign type, and his corrupt administration is seen as alien to the American experience. This is a little too generous to the United States. It's not just that we have had moments of authoritarian government — as well as presidents, like John Adams or Woodrow Wilson, with autocratic impulses — but that an entire region of the country was once governed by an actual authoritarian regime. That regime was Jim Crow, a system defined by a one-party rule and violent repression of racial minorities. Read more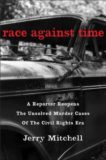 Revisiting the trauma of 1960s white supremacy. By Brandon Tensley / CNN

It isn't a leap to say that Jerry Mitchell's new book "Race Against Time: A Reporter Reopens the Unsolved Murder Cases of the Civil Rights Era" is a piece of real-life horror. After all, as the subtitle suggests, it grapples not merely with the dead but with how, for decades, the normalized bigotry of the 1960s that killed so many innocent Americans went largely unpunished, in turn haunting those desperate for even a scrap of justice. Yet "Race Against Time" is more than a book about the past. It speaks to today, arriving at a moment when history and its repetitions are very much on Americans' minds. Read more  Also see, New Jersey just raised its threat level for white supremacists to 'high,' well above ISIS and al Qaeda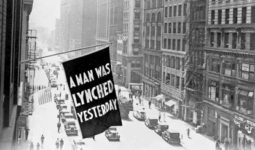 A black lawmaker's anti-lynching bill failed 120 years ago. Now, the House may finally act. By Meagan Flynn / Wash Post

In 1900, 120 years ago this week, the nation's only black congressman stood on the House floor to read an unprecedented piece of anti-lynching legislation to a roomful of white faces. Just over a year earlier, the congressman, Rep. George Henry White (R-N.C.), had witnessed the bloody Wilmington, N.C., race riot in which mobs of white supremacists overthrew the city's multiracial government while killing possibly as many as 60 black people with impunity. House Majority Leader Steny H. Hoyer (D-Md.) announced Thursday that the House will vote next week to make lynching a federal hate crime, which Congress failed to do nearly 200 times in the 20th century since White's bill in 1900. Read more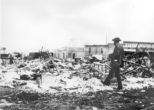 The 1921 Tulsa Race Massacre will soon be a part of the curriculum for Oklahoma schools. By Christina Maxouris / CNN

Oklahoma leaders announced Wednesday the state will be moving forward with embedding the story of the 1921 Tulsa Race Massacre into the curriculum of all Oklahoma schools. On the last day of May in 1921, a white mob estimated at 10,000 people descended on the Greenwood District — then an affluent black neighborhood in Tulsa known as Black Wall Street — and burned it to the ground. Hundreds of African-Americans were killed. Hundreds more were unaccounted for. But that part of history went unmentioned for decades in classrooms across the state. Read more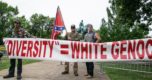 If Progressives Want to Win, They'll Have to Talk About White Supremacy. By Steve Phillips / The Nation
The Democratic nomination contest is at a pivotal point, especially for the left. Progressive issues are ascendant, moderate candidates are vote-splitting, Bernie Sanders tops the polls, and Elizabeth Warren just had a very strong debate performance in Nevada. And yet despite the tantalizing proximity of progressive victory, there remains a glaring hole at the heart of the left's strategy: the failure to prioritize the fight against white nationalism and racial resentment—the sources of this president's power, and the cornerstones of capitalism's structural inequality. Read more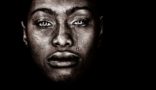 What It Means to Be Black in America. Six short films for Black History Month. By Maris Curan / NYT
Read short descriptions and watch here.

Groveland Four, the black men pardoned after 1949 rape accusation, honored with memorial. By Erij Ortiz / NBC News

Family members of the four young black men accused of raping a white woman in Florida 70 years ago gathered Friday for the unveiling of a memorial that lays bare the "gross injustices" they endured. But amid the celebration, the families of those men — known as the Groveland Four — told the large crowd in attendance that the struggle to clear their names is far from over. Read more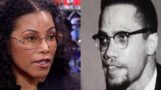 Malcolm X's Daughter Ilyasah Shabazz on Her Father's Legacy & the New Series "Who Killed Malcolm X?" By Amy Goodman / Democracy Now
Fifty-five years ago today, Malcolm X was assassinated. The civil rights leader was shot to death on February 21, 1965, at the Audubon Ballroom in New York City. He was only 39 years old. Details of his assassination remain disputed to this day. Earlier this month, Manhattan District Attorney Cyrus Vance said he was considering reopening the investigation, just days after a new documentary series about the assassination was released on Netflix called "Who Killed Malcolm X?" We are joined by Ilyasah Shabazz, one of six daughters of Malcolm X, who was just 2 years old when her father was assassinated in front of her, her siblings and her mother. Watch here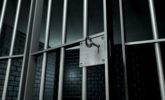 Police, Prosecutors, and Republicans Are Looking to Undo a Criminal Justice Reform in New York. By Nick Pinto / The Intercept
New Yorkers working on rolling back mass incarceration entered 2020 with a sense that the wind was strongly at their back. Far from building on their progress of last year, criminal justice reformers now find themselves exhausted, dispirited, and dismayed, caught in a 24/7 trench battle to defend the compromise measures they only just won. Read more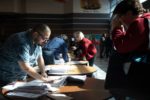 How Young Latinos Delivered Nevada to Bernie. By Aida Chavez / The Intercept
This year, Sanders redoubled his efforts to win their votes, not only focusing on turnout, but also organizing specifically for the caucuses. Those efforts — such as holding trainings in Spanish and providing translation services at the caucuses — appear to have paid off. Read more  Also see, Will Latinos Buy Into 'Tío Bernie's' Socialism? And also see, NBC News/WSJ poll: Sanders gains ground on Biden with black voters nationally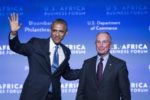 Bloomberg and Obama: A more 'complicated' relationship than the ads suggest. By Alex Seitz-Wald / NBC News

Mike Bloomberg is touting his relationship with Barack Obama in a pair of new TV ads backed by $16 million so far. If you didn't know better, the spots might lead you to believe the former president had endorsed the former mayor of New York. He has not, as several Obama alumni have been quick to point out. And the vision the ads conjure up of a close partnership between "a great president and an effective mayor" leaves out the repeated criticism on a variety of issues that Bloomberg has leveled at Obama. Read more  Also see, I Was the Judge in the Stop-and-Frisk Case. I Don't Think Bloomberg Is Racist.

Florida's Voting-Rights Fight Could Tip the 2020 Election. By The Editorial Board / NYT

Some day, and possibly sooner than they think, Republican lawmakers will be forced to confront the reality that they cannot sustain a major American political party in the 21st century on a strict diet of voter suppression, discouragement and disenfranchisement. That reckoning came a big step closer on Wednesday, when a federal appeals court in Florida dealt a major setback to one of the more galling G.O.P. anti-voter measures of recent years — a modern-day poll tax in Florida aimed at keeping hundreds of thousands of people with criminal records away from the ballot box. Read more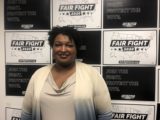 Stacey Abrams Spearheads 'Fair Fight,' A Campaign Against Voter Suppression. By Debbie Elliott / NPR
"We are walking into a year that's going to be exciting, a little bit stressful," explains Hillary Holley, organizing director for Fair Fight Action. The group is waging a campaign against voter suppression in the 2020 election. "We're gonna be working a lot, but we're ready for it," she says. Fair Fight is spearheaded by Georgia Democrat Stacey Abrams, who gained national attention in 2018 after losing a close race for governor in an election clouded by allegations of voter suppression. Read more 
In Franchise, Marcia Chatelain argues that McDonald's nationwide expansion in the late 1960s was inextricably tied to the aftermath of the civil rights movement. For black communities, fast-food companies were both solution and symptom. On the one hand, they often were willing to do business in riot-afflicted black communities where others were not, creating gathering spaces and opportunities for jobs and community revitalization. Read more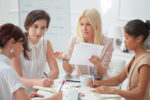 What Happens When White Women Become The Face Of Diversity. By Maryann Reid / Forbes
Recently, Goldman Sachs made an announcement that they will only approve an IPO if it has a woman on its board. Some worry Goldman's requirement is another way for white women to benefit, yet again, from diversity efforts. If white women continue to be the face of diversity, then what is diversity?  Is it just about hiring more white women? If it is, then how are women of color benefiting? Read more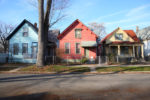 Detroit Residents Sue City After Tax Rates on Houses in Black Neighborhoods Lead to Depression-era Rates of Foreclosure. By Ashleigh Atwell / Atlanta Black Star

The city of Detroit is being sued for overtaxing residents in predominately Black areas. Goldman Ismail Tomaselli Brennan & Baum LLP law firm filed a lawsuit against the city, State Tax Commission and Wayne County on Thursday, reported The Detroit News. The Coalition for Property Tax Justice announced the proceedings during a press conference at City Hall on the same day. According to the suit, residents were overcharged for property taxes between 2010 and 2017. This resulted state-ordered reassessment of all properties in Detroit in 2017. The plaintiffs are claiming that the city mailed the assessments late that year, leaving residents too little time to appeal any possible overvaluation of their new assessments. Read more 
A Lil Tribute to Biggie: The Larger-than Life Rap Icon Who Brought Hip-Hop to the Masses. By Christine Contrada / Newsweek
On March 1, 1997, "Hypnotize," the first single from the Notorious B.I.G.'s Life After Death album, was released. This firestorm of a track would go on to peak at No. 1 on Billboard's Hot 100 chart in May of that year. If your head did not start nodding when you heard Biggie launch into his lyrical flow, you did not have a pulse. The song manifests itself as a shot of adrenaline to the heart. On May 2, 2020, Biggie will be honored with induction into the Rock & Roll Hall of Fame. Read more 
Visit our home page for more articles, book/podcast and video favorites. And at the top of this page register your email to receive notification of new editions of Race Inquiry Digest. Click here for earlier Digests.
Use the buttons below to share the Digest in an email, or post to your Facebook, Linkedin or Twitter accounts.