Featured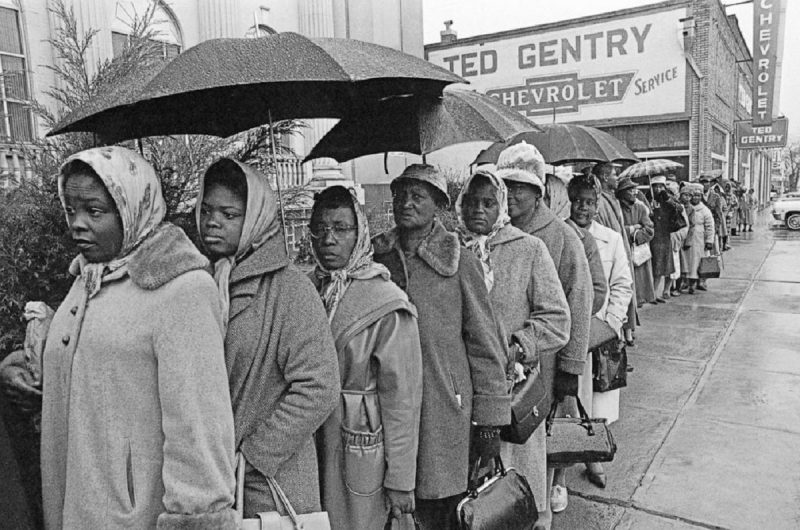 Failure on Voting Rights Would Be Historic. By Charles M. Blow / NYT

The reason this failure to protect voting rights is so crucial is that the slate of bills currently being advanced by state legislators is not a final push, but an opening salvo in a longer war to curtail voting. If the Republicans see that they can get away with the current suppression, they'll simply pass more bills. Georgia is already taking another bite at the apple, attempting to pass a second slate of voter suppression restrictions, following the ones they enacted after the 2020 election.
As the game warden said in "Jurassic Park" about the velociraptors, "They were testing the fences for weaknesses, systematically." Well, Republicans have found the weakness in our fence, and our wardens are failing to fortify it. Read more 
Featured: "There Must Be a Moral Shift": Bishop Barber Calls on Democrats to Pass Voting Rights, Protect Poor. Amy Goodman / Democracy Now
Featured: Biden's Losing Fight for Voting Rights Still the Best Plan. By Jonathan Chait / NY Magazine
Featured: NAACP Calls On Senate To Push Voting Rights Bills: 'This Is About The Future of America.' By Andre Ellington / HuffPost
Political / Social
---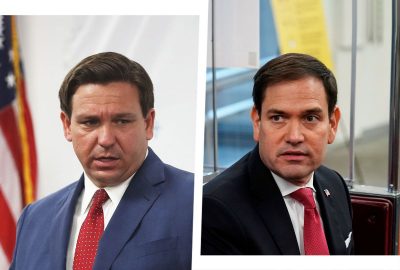 Republicans in Florida can't keep their messaging on voting rights straight. By Jon Skolnik / Salon
Over the past two weeks, Sen. Marco Rubio, R-Fla., has been adamant that America is a paragon when it comes to voting rights. "In America it's never been easier to vote than it is today," Rubio tweeted on Sunday. "Ever." "It is easier to vote in 2022 than it ever has been," he echoed days later in a Federalist op-ed. "Voter registration has been streamlined, and record turnouts show that Americans of all backgrounds are freely exercising their rights." Over the past two years, however, Florida's Republican Gov. Ron DeSantis has made a clear and concerted effort to make voting more difficult for residents of Rubio's home state. Read more 
Related: MLK III Tells Arizona Crowd History Will Remember Sinema Unkindly Over Filibuster. Terry Tang / HuffPost
Related: Voting Rights Bill Heads For Defeat As Manchin, Sinema Back GOP Against Filibuster Change.  By Paul Blumenthal and Igor Bobic / HuffPost
Related: Florida governor proposes special police agency to monitor elections. By Lori Rozsa  and Beth Reinhard / Wash Post 
---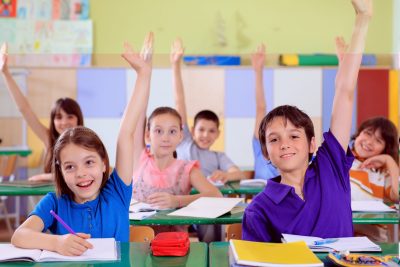 Florida GOP Pushes Bill To Shield White People From 'Discomfort' Of Racist Past. By Brendan Farrington / HuffPost
The bill pushed by Republican Gov. Ron DeSantis takes aim at critical race theory — though it doesn't mention it explicitly.
A bill pushed by Republican Florida Gov. Ron DeSantis that would prohibit public schools and private businesses from making white people feel "discomfort" when they teach students or train employees about discrimination in the nation's past received its first approval Tuesday. The Senate Education Committee approved the bill that takes aim at critical race theory — though it doesn't mention it explicitly — on party lines, with Republicans in favor and Democrats opposed. Read more 
---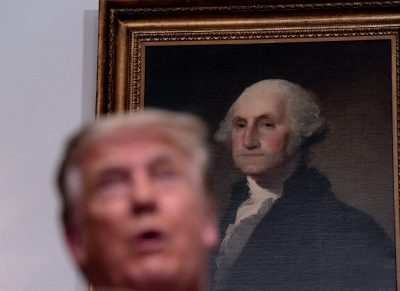 Why Millions Think It Is Trump Who Cannot Tell a Lie. By Thomas B. Edsall / NYT
Why is Donald Trump's big lie so hard to discredit?
This has been a live question for more than a year, but inside it lies another: Do Republican officials and voters actually believe Trump's claim that Joe Biden stole the 2020 election by corrupting ballots — the same ballots that put so many Republicans in office — and if they do believe it, what are their motives? A December 2021 University of Massachusetts-Amherst survey found striking links between attitudes on race and immigration and disbelief in the integrity of the 2020 election. Read more
---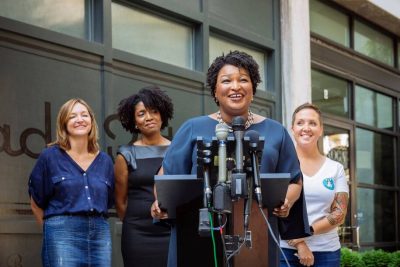 Stacey Abrams wants to finish the job she started four years ago. Here's what's different this time. David Nir / Daily Kos
Stacey Abrams is back—and we're right there with her. Daily Kos is extremely excited to endorse Abrams' new bid for governor of Georgia, whose new entry into the select group of swing states she helped bring about.
You know all about her last run: the campaign that electrified progressives nationwide, that showed the Peach State was no longer a Republican bastion but instead could truly be in play. And you, the Daily Kos Community, gave it everything you've got, donating record sums, putting in crazy numbers of volunteer hours, and telling everyone who would listen about this amazing candidate seeking to become the first Black woman governor in American history. Read more 
Related: Plans to close all but one polling place in a rural Georgia county reverberate through a battleground state. By Fredreka Schouten / CNN
---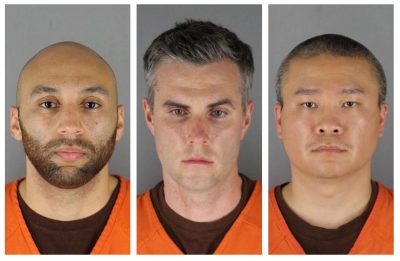 George Floyd's murder sparked a movement. The officers who stood by as he died also triggered change. By Janelle Griffith / NBC News
The former officers' response as George Floyd died has led to laws establishing that cops have a duty to step in if they witness a colleague using excessive or unauthorized force.
Outrage at Derek Chauvin was apparent from the moment video surfaced of his knee pressed into George Floyd's neck for 9 ½ minutes. Chauvin, the former Minneapolis police officer who was convicted of murder in April, became the face of intolerance, injustice and police brutality, his actions driving worldwide protests against those ills. But the inaction of the three colleagues who stood by as he killed Floyd has similarly spurred change. The lack of response that day by the former officers, Tou Thao, J. Alexander Kueng and Thomas Lane — whose federal trial begins this week on charges that they violated Floyd's civil rights — has led multiple states to codify through legislation or policy that officers have a duty to step in if they witness a colleague using excessive or unauthorized force. Read more 
Two High-Powered Black Attorneys Confront a Justice System's Flaws. By David Lat / NYT
---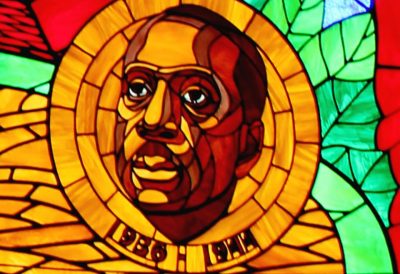 What Howard Thurman can teach Catholics about responding to racism today . By David E. DeCosse / NCR
Catholics have turned to outside of our denomination, including the 20th-century classic Jesus and the Disinherited by the acclaimed African American Protestant theologian Howard Thurman. Thurman was an adviser to Martin Luther King Jr., and his book was a favorite of King's as well. Thurman's brief, powerful classic allows us to experience anew the concern among African American thinkers before the rise of the civil rights movement, in which many searched for credible renewal of Christianity in the aftermath of slavery and amid a century of segregation. Thurman's arguments echo in our time and we can learn a great deal from them. Read more 
---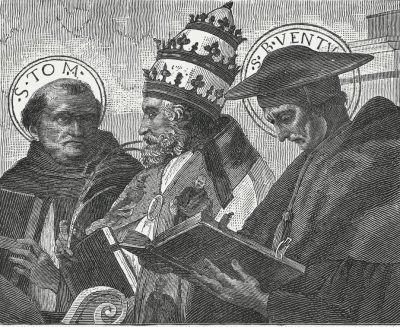 What 13th-century Christian theologian Thomas Aquinas can teach us about hope in times of despair. Christopher Beem / The Conversation
Polls show that a majority of Americans are very worried about the state of U.S. democracy. One survey from January 2022 finds that 64% of Americans believe U.S. democracy is "in crisis and at risk of failing." As a scholar who researches democratic virtues, I have spent time with the work of Thomas Aquinas, a Dominican monk who lived in the 13th century. Aquinas' words are relevant to the times in which we find ourselves. Above all, he shows what it means to hope. Read more 
Historical / Cultural
---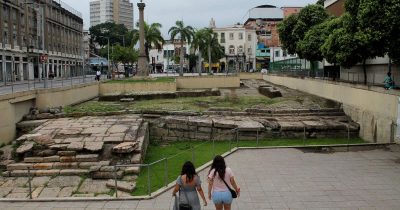 More enslaved Africans came to the Americas through this port than anywhere else. Why have so few heard of it? By Terrence McCoy / Wash Post
When tour guide Pedro Andres arrived at the site historians call the most important physical evidence of the arrival of enslaved Africans to the Americas, the scene he found was familiar. The Valongo Wharf was empty. Addressing a family of Paraguayan tourists, Andres described its historical significance. At the height of the transatlantic slave trade, nearly 1 million enslaved Africans arrived on its cobblestones, more than landed anywhere else, and twice as many as were trafficked to all of the United States. UNESCO has called the wharf, discovered in 2011 during an urban renovation project, a "unique and exceptional" place that "carries enormous historical as well as spiritual importance to African Americans." Read more 
---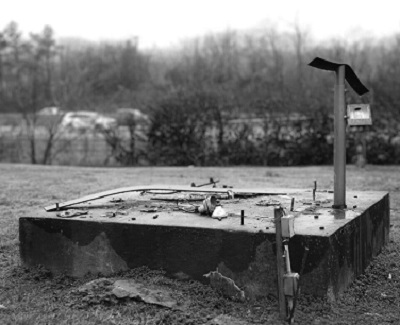 America's Ugliest Confederate Statue Is Gone. Racism Isn't. By Margaret Renkl / NYT

God knows I didn't visit the Tennessee State Museum last week to pay my respects to the bust of Nathan Bedford Forrest, but while I was there I figured I might as well take a look. It's been quite a year for the Confederate general, slave trader and grand wizard of the Ku Klux Klan. In June, Forrest's remains were disinterred from their burial site in Memphis and transported across the state to the new National Confederate Museum in Columbia. The transfer was the result of years of activists' efforts to rid largely Black Memphis — where Martin Luther King Jr., of course, was assassinated — of any remnants of Forrest's legacy there. Read more 
Related: Alabama still has combined Martin Luther King, Robert E. Lee holiday. By Leada Gore / AL
---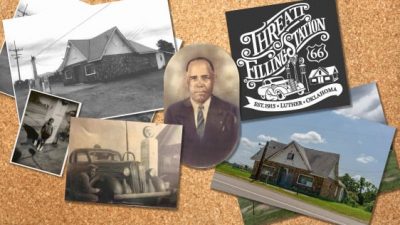 On Route 66, a family is restoring the only gas station built for Black travelers. By Kristi Eaton / Fast Company
If you were to travel on Route 66 in the early 1900s, you probably passed the Threatt Filling Station, a family-owned gas station for Black travelers traversing the famous route from Chicago to Southern California. But after closing in the 1970s, the station eventually fell into disrepair. Now the Threatt family is looking to revitalize and preserve it. Read more 
---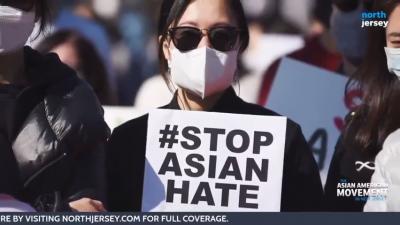 New Jersey requires K-12 schools to teach Asian American history. Mary Chao / USA Today 
New Jersey is now the second state to require Asian American studies in its public schools after Gov. Phil Murphy on Tuesday signed the measure into law. The bills, which state Senate and Assembly voted overwhelmingly for, allow local boards of education to pick instructional materials, but a proposed Commission on Asian Heritage in the state Education Department may also assist in the process. The combined legislation will ensure the contributions, history and heritage of Asian Americans and Pacific Islanders are included in the New Jersey Student Learning Standards for Social Studies. It will also establish the Commission for Asian American Heritage within the Department of Education. Read more 
---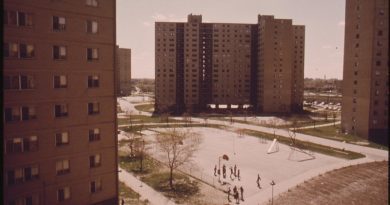 Highways, High-Rises and Food Deserts. By E. James West / AAIHS
For many DOCUMERICA photographers, images of Black life were at best an incidental or marginal part of their larger assignments for the Environmental Protection Agency. The most striking exception to this trend was an assignment by the Chicago-based African American photojournalist John H. White, who chose to intentionally center the city's African American community in his contributions to DOCUMERICA. In truth, it is hard to overstate the significance of White's work for the EPA vis-à-vis Black representation, with close to half of the photographs I have cataloged through my digital history project This Land is Your Land coming from White's portfolio.  Read more 
---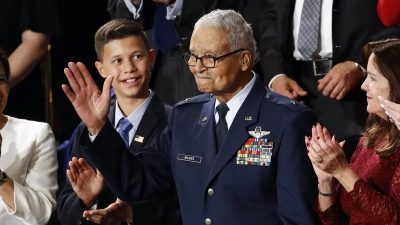 Celebrated Tuskegee Airman Charles McGee dies at 102.  AP and NPR
Charles McGee, a Tuskegee Airman who flew 409 fighter combat missions over three wars, has died. He was 102. McGee was among more than 900 men to train in rural Alabama from 1940 to 1946 after the Army Air Corps was forced to admit Black pilots. About 450 deployed overseas and 150 lost their lives in training or combat. McGee was one of only a few pilots — white or Black — who flew combat missions in that conflict and during the Korean and Vietnam wars. "You could say that one of the things we were fighting for was equality. Equality of opportunity. We knew we had the same skills, or better,″ he told The Associated Press in a 1995 interview. Read more
---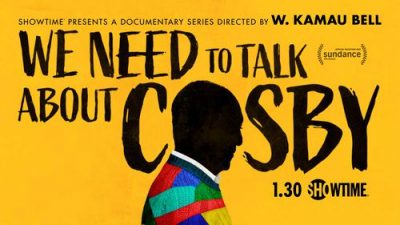 'A Lot of People Knew:' Watch the Official Trailer for W. Kamau Bell's Bill Cosby Docuseries. By Tomas Mier / Rolling Stone
Showtime has released the official trailer for We Need to Talk About Cosby, W. Kamau Bell's four-part docuseries exploring the complicated, tainted legacy of Bill Cosby, following the dozens of sexual misconduct allegations against the comedian. In the trailer, Bell interviews and sparks candid conversations with fellow comedians, actors, and Cosby accusers about the nuances of his legacy and what allowed Cosby to allegedly sexually abuse countless women. "Do not edit this: A lot of people knew," the trailer begins, with an interview from actress Eden Tirl, who has accused Cosby of attempting to assault her. "Because you can't do what he did unless you have other people supporting what you're doing." Watch here 
---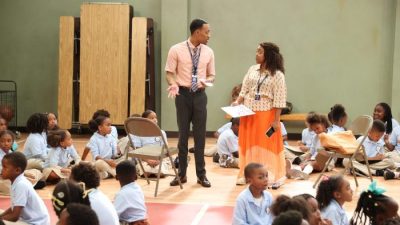 'Abbott Elementary' gets an 'A' in its first season. By David Dennis Jr. / The Undefeated
It's trite to say that "timing is everything," but that doesn't make it any less true. Abbott Elementary, airing Tuesdays on ABC, is having a moment. After just three episodes, the show, a workplace mockumentary conceived by internet comedy and skit-making sensation Quinta Brunson about a group of elementary school teachers, has emerged as an all-too-accurate look at the obstacles teachers face just as actual schools crumble around us. Read more 
---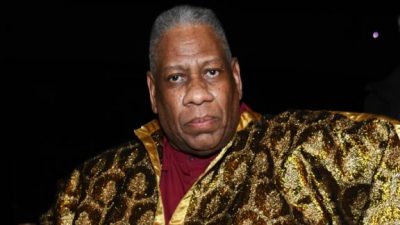 André Leon Talley Has Died At 73.  By Emilia Petrarca / New York Mag
On Tuesday night, it was confirmed that former American Vogue creative director and editor-at-large André Leon Talley died in White Plains, New York, where he lived. He was 73. The cause of his death was reportedly a heart attack. The news came largely as a shock to the fashion industry. "Good bye darling André," wrote designer Diane von Furstenberg, a longtime friend of the designer, on her personal Instagram. "No one saw the world in a more glamorous way than you did. No one was grander and more soulful than you were. The world will be less joyful." Read more 
---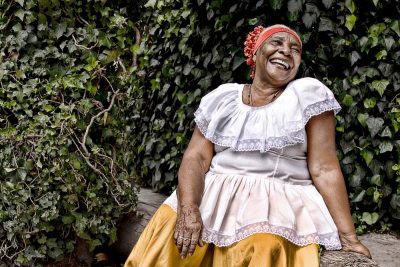 Bullerengue Legend Petrona Martinez Continues To Inspire. By Julyssa Lopez / Rolling Stone
Bullerengue, the percussive, female-led folk tradition developed in Black Caribbean communities, was passed down to the legendary Petrona Martinez like a sacred family heirloom. Growing up in San Cayetano, Colombia, in the 1940s, she'd sit with her grandmother and great-grandmother in what's called a rueda, or circle, where the women would take turns singing call-and-response melodies. The sounds came to Martinez as naturally as breathing. "That's where the artistic vein formed," says her daughter, Joselina Llerena. Read more 
Sports
---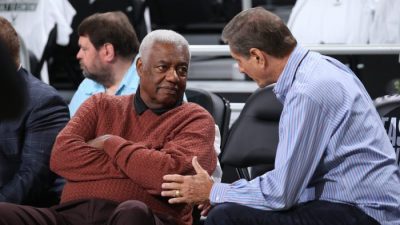 'I never thought about giving up or quitting': Oscar Robertson on MLK's legacy. By Martenzie Johnson / The Undefeated
For Oscar Robertson, the Basketball Hall of Famer who is credited with securing modern-day free agency for players, an early life of segregation and racism shaped his actions to promote fairness and equality. The first overall pick of the Cincinnati Royals (now the Sacramento Kings) in the 1960 NBA draft, Robertson is the grandson of enslaved people and the son of sharecroppers. He was born in 1938 in rural Tennessee in a country that didn't recognize his humanity as a Black person. Due to Jim Crow segregation in the South (Robertson wasn't allowed to attend grade school in his own town), Robertson's father moved the family north to Indianapolis in search of equality. Instead, they found housing discrimination and the Ku Klux Klan. Read more 
---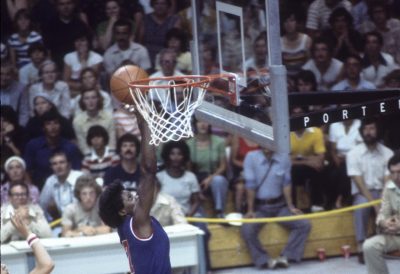 Lusia Harris, the only woman officially drafted by NBA, dies at 66. By Rachel Treisman / NPR
Harris may not be a household name, but her credentials speak for themselves: She led her college team to three championships in the 1970s, scored the first points in the history of Olympic women's basketball and was the only woman to be officially drafted by the NBA. Harris grew up the daughter of sharecroppers in Minter City, Miss. She recalled, in a 2021 New York Times documentary, staying up past her bedtime to watch basketball, draping a quilt over herself and the TV to watch Bill Russell, Wilt Chamberlain, Oscar Robertson and her other heroes. Read more 
---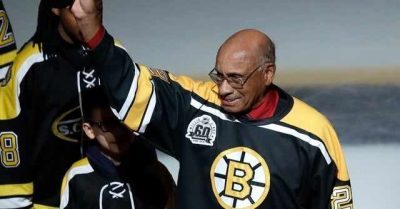 Willie O'Ree's hockey jersey is retired, 64 years after he broke color barrier. By Bill Chappell / NPR
The Boston Bruins have a new number hanging over their home ice after Willie O'Ree's No. 22 was lifted to the rafters Tuesday night. O'Ree broke hockey's color barrier with the Bruins in 1958, when he became the first Black man to play in the NHL. And he did it while keeping a secret: He could only see out of one eye. "I will never forget how my teammates in the Bruins locker room accepted me as one of their own," O'Ree said as he accepted the honor. "This was a time when some of the fans and opposing players were not ready to see a Black man in the NHL." Read more
---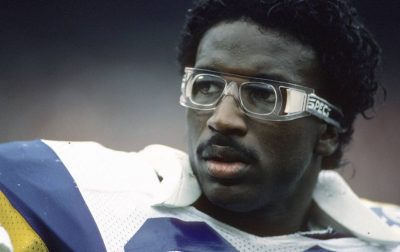 Eric Dickerson Brings the Smoke By Dave Zirin / The Nation
Eric Dickerson is the greatest player in Los Angeles Rams history and the NFL's single season record holder for most rushing yards. In 2019, Dickerson was named to the National Football League's 100th Anniversary All-Time Team. With an elegant upright running style that produced some of football's most-watched highlights, it was said he was so smooth you couldn't hear his pads clack as he glided past you. This week we speak to Eric Dickerson about his new book Watch My Smoke: The Eric Dickerson Story, cowritten with Greg Hanlon. Listen here 
---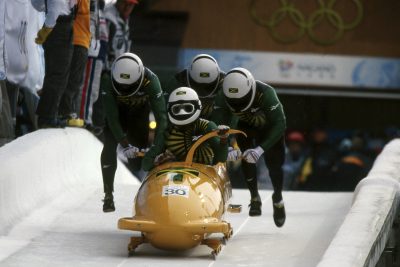 Jamaica to compete in 4-man bobsled at Olympics for 1st time in over 20 years. By Scott Stump / NBC News
Nearly 30 years after "Cool Runnings" became a feel-good hit movie, it's time for a reboot. The Jamaican four-man bobsled team is back in the Winter Olympics for the first time in decades after it qualified for a spot in next month's competition in Beijing. It's the first time the four-man Jamaican team has earned a berth in the Winter Olympics since the 1998 Games in Nagano, Japan. Its famous origin story in it journey from the small island nation to its first Winter Olympics in Calgary, Alberta, in 1988 was the subject of the 1993 movie "Cool Runnings." The team's results in international competition this season punched its ticket Monday to be part of the field of 28 four-man teams. Read more 
---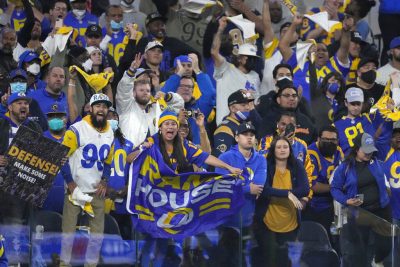 Why Can't We Turn Away From the N.F.L.? By Kurt Streeter / NYT
The owners of the league's 32 teams, overwhelmingly white, conservative and male, are plenty content with the status quo — so long as we keep watching. The N.F.L. doesn't give a rip about diversifying its ranks. And it doesn't give a rip what any of us think about its pathetic hiring practices. We talk about ways the game can become better. Maybe new N.F.L. leadership would help, or better tackling techniques. Maybe better helmets or safer rules. We search for answers before realizing we have no good answers. So I tell the truth: The league will never change meaningfully, not so long as it is this popular. And then we sit back and watch more, my kid and me, like so many others. Read more 
Site Information
---
Visit our home page for more articles, book/podcast and video favorites. And at the top of this page register your email to receive notification of new editions of Race Inquiry Digest. Click here for earlier Digests.
About Race Inquiry and Race Inquiry Digest. The Digest is published on Mondays and Thursdays. 
Use the buttons below to share the Digest in an email, or post to your Facebook, Linkedin or Twitter accounts.