Featured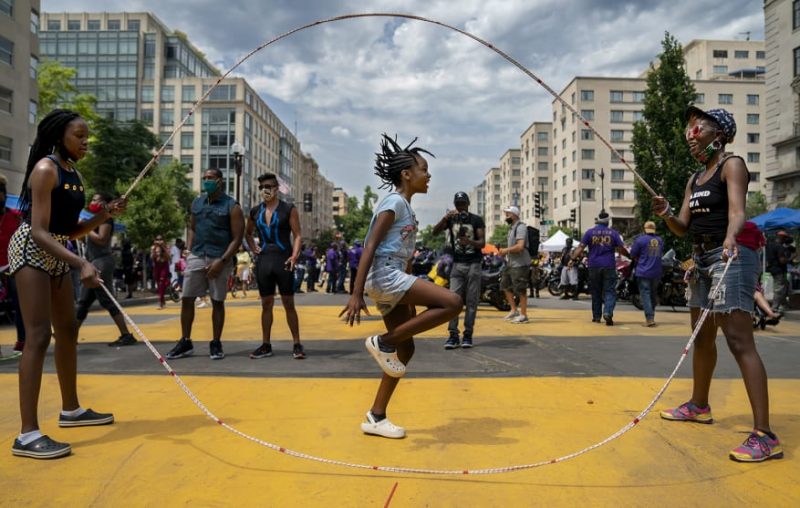 We need more 'trauma-free Blackness.' Here's a start. By John Blake / CNN

Here's my wish for a new year: more trauma-free Blackness.
Last year was a rough one for most Black people. We watched videos of Black men being brutalized or killed and read about Black women fatally shot in their homes by police. We've watched a pandemic devastate our community. At times I, too, have felt exhausted by what one writer calls "the relentlessness of Black grief." There are vast regions of Black life that have nothing to do with suffering or oppression. We lead lives that are also filled with joy, romance, laughter and astonishing beauty, but those stories don't tend to grab the headlines. It's time to change that. Read more 
Political / Social
---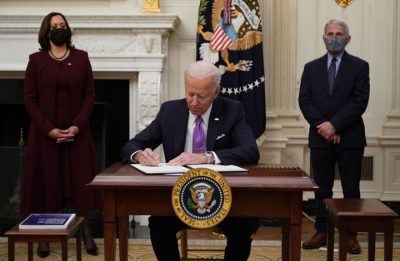 How Biden Is Erasing Trump's White Supremacist Legacy. By Emily Peck / HuffPost

Related: Biden to address racism toward Asian Americans during pandemic with executive action. By Weijia Jiang, Bo Erickson, Arden Farhi and Gaby Ake / CBS News
Related: What Latinos want to hear from Biden. By Ed Morales / CNN
Related: Biden Administration Will 'Speed Up' Efforts To Put Harriet Tubman On $20 Bill. By Laurel Wamsley / NPR 
---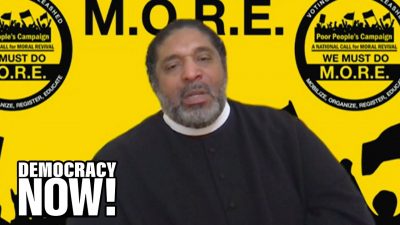 Rev. William Barber Says Biden Admin Must Not Sacrifice Racial & Economic Justice for False Unity. By Amy Goodman / Democracy Now
Barber says President Joe Biden's focus on unity cannot come at the expense of major reforms needed to fight systemic racism, poverty, environmental destruction and more. "It cannot be just kumbaya. It has to be fundamental change," he says. "We cannot be the wealthiest nation in the world, where billionaires in this country made a trillion dollars between May and November during COVID, while poor and low-wealth people of every race, creed , color, sexuality have suffered and continue to suffer." Listen here
---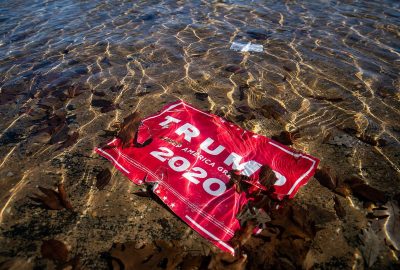 Trump's horror show isn't nearly over: The coup wasn't defeated, only slowed down. By Chauncey Devega / Salon
Whether or not he runs for president again, Donald Trump is now the Republican Party. His brand of neofascism, authoritarianism, greed, cruelty and Christian nationalist white supremacist grievance politics are no longer an outlier or aberration within the right-wing movement. Rather, they are its core values and operating system. Read more 
Related: The Persistence of Hate In American Politics. By Aryeh Neier / The New Republic 
Related: Rebekah Mercer Raised Specter of "Armed Conflict" in 2019 Book. By Matthew Cunningham-Cool / The Intercept
---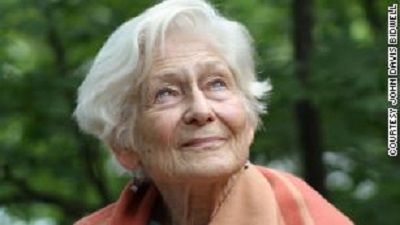 I witnessed the rise of Nazism firsthand. We must act now to protect American democracy. By Irene Butter / CNN
I am a survivor of the Holocaust and a proud American. I first landed on the shores of this country in Baltimore Harbor on December 25, 1945, under a brittle blue, clear sky. My lifeboat was lowered from a Liberty ship into the watery space between ice floes and I stepped onto the land that welcomed me. Now, 75 years later, I see something I never imagined: echoes of the Nazis and their regime. What happened in Washington, DC, on January 6, 2021, was an attempted coup of our government and an unraveling of the democracy that protects all of our rights. I saw a T-shirt with the words "Camp Auschwitz," as well as other anti-Semitic symbols and slogans used by the rioters. Read more 
Related: This Holocaust Memorial Day, Defend Democracy Against White Supremacy. By Kathrin Meyer / Newsweek 
Related: UN Chief Urges Global Alliance To Counter Rise Of Neo-Nazis. By Associated Press 
---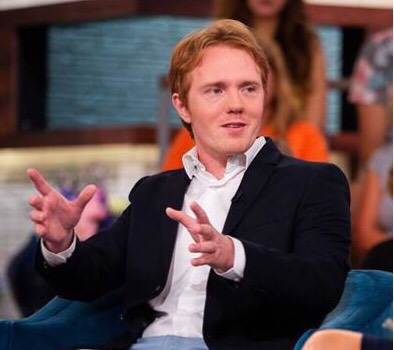 Former white nationalist Derek Black puts the Jan. 6 insurrection into perspective. By Jonathan Capehart / Wash Post Podcast
Derek Black, the godson of David Duke and the son of the creator of the website Stormfront, discusses the future of white nationalism in the context of recent events. Listen here 
Related: Are We Witnessing the Emergence of a New 'Lost Cause'? By Kali Holloway / The Nation
---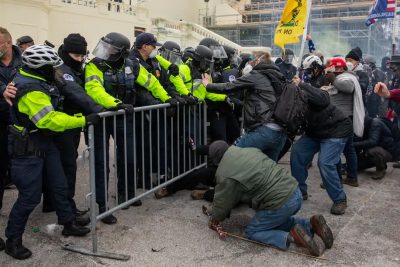 After Capitol riot, police chiefs work to root out officers with ties to extremist groups. By Kimberly Kindy, Mark Berman, and Kim Bellware / Wash Post
The revelation that the Capitol mob — covered in emblems of extremist groups — included off-duty law enforcement officers possibly assisted by working police is escalating pressure on sheriffs and police chiefs nationwide to root out staff with ties to white supremacist and far-right armed groups. Read more 
Related: The Justice System Is Going Too Easy on the White Insurrectionists. By Elie Mystal / The Nation
---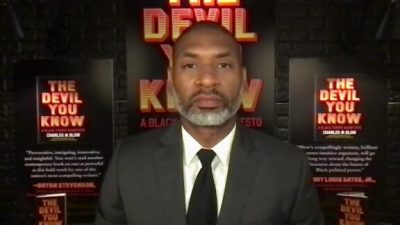 Charles Blow on racial reckoning: This is what real power looks like. By CNN
The New York Times op-ed columnist and author Charles Blow shares why he thinks Black Americans should move back to the South as part of a discussion of his new book, "The Devil You Know." Listen here 
---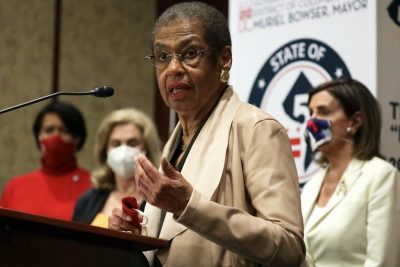 The D.C. Statehood Debate Is Coming, Like It or Not. By Osita Nwanevu / The New Republic
Biden, like the last two Democratic presidents, reiterated his support for admitting D.C. as a state on the campaign trail. More Americans have come to back the idea in the last year, as well: A Data for Progress poll in September registered 43 percent support from American voters, an eight-point increase from 2019 levels, attributable mostly to new enthusiasm from Democrats. Read more 
---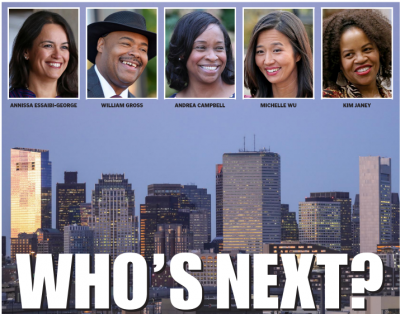 Every Boston mayor has been a white man. Will 2021 change that? By Stephanie Murray / Politico
Now, nearly a year after George Floyd's death touched off a national reckoning on race, the two major candidates already running to replace Washington-bound Mayor Marty Walsh are both women of color. One thing is already clear: The race will be dominated by a debate about the issues surrounding race — and whether the city has done enough, in every facet of its operations, to lift up residents from minority and historically marginalized communities. The outcome could also be a symbol of change for a city that has been slow to shed its racist image. Read more 
---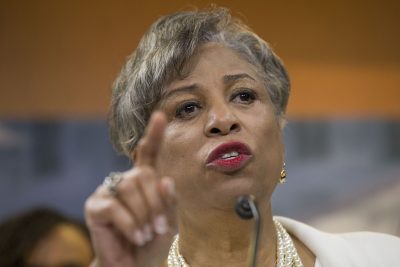 There isn't a single Black woman on House Dems' leadership team. It's not new. By Sarah Ferris and Heather Caygle / Politico
When Democratic Rep. Brenda Lawrence lost her leadership race by a single vote, she looked up the last time a Black woman was elected to sit at her party's leadership table in the House. She was stunned to learn it was Rep. Shirley Chisholm of New York — 44 years ago. In the same year the U.S. elected its first Black woman to serve as vice president, the House Democratic Caucus once again elected a leadership team that didn't include a single Black woman. Read more 
---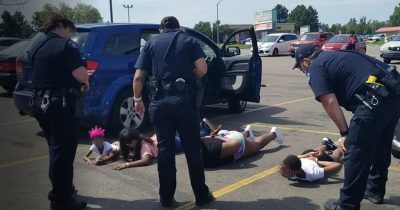 Black woman whose family was handcuffed at gunpoint by police sues Aurora, Colorado. By Doha Madani / NBC News
A Black woman who was removed from her car at gunpoint with her underage family members by Aurora, Colorado, police officers last year has filed a civil rights lawsuit against the city and police officials. The woman, Brittney Gilliam, had taken her younger sister, her daughter and her nieces for a "Sunday funday" in August when Aurora officers, their guns drawn, ordered her and the girls to lie face down, according to the lawsuit, which was filed Monday in Arapahoe County. Bystanders posted video of the incident last year that showed four girls in the group on the ground, some handcuffed, crying and screaming as officers surrounded them. Read more 
---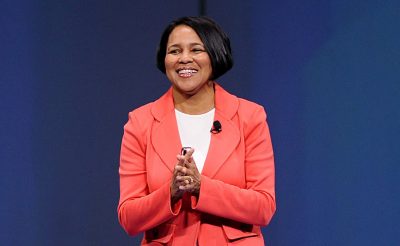 New Walgreens CEO Roz Brewer will be the only Black woman chief executive in Fortune 500. By Beth Kowitt and Claire Zillman / Fortune

On March 15, Brewer will become CEO of Walgreens Boots Alliance—the nearly $140 billion retailer and pharmacy that ranks No. 19 on the Fortune 500. The stock was up nearly 8% in after-hours trading in a strong show of confidence in Brewer from Wall Street. Read more 
Historical / Cultural
---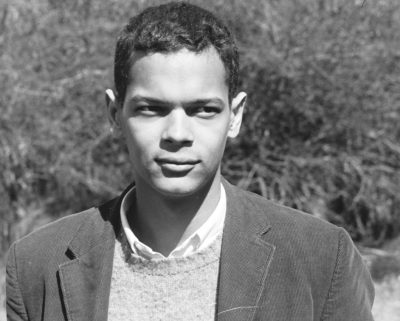 What Julian Bond Taught Me About Politics and Power. By Jeanne Theoharis / AAIHS
I found myself thinking about Julian Bond when the news broke that Georgia had elected its first Black senator, Reverend Raphael Warnock. What a triumph of long-term organizing, of tilling the soil, for this to happen. In many ways, the path Warnock rode to the Senate began in 1965 when SNCC co-founder Julian Bond mobilized the power of the Black vote to successfully win a seat in the Georgia House of Representatives. Bond's colleagues refused to seat him because of his opposition to the Vietnam War. He fought them to the Supreme Court and won, and on January 9, 1967, Julian Bond was sworn in. Read more 
---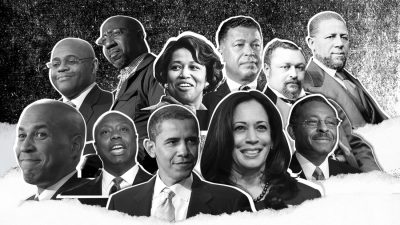 US Senate has only had 11 Black senators in its 232-year history. By Faith Karimi / CNN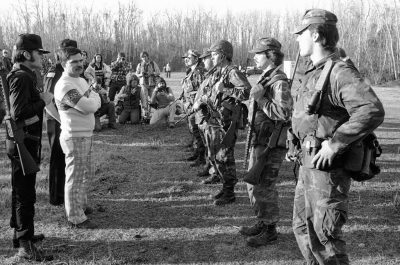 Lone Wolves Connected Online: A History of Modern White Supremacy. By Laura Smith / NYT
For the past 40 years, there have been dueling narratives about white supremacists in the U.S.: dangerous or farcical. They are alternately seen as a hillbilly fringe with outsize ambitions for political revolution, and a savvy movement demanding constant vigilance. While the media, nonprofits and law enforcement have juggled these two ideas, white-power organizers have been busy connecting, recruiting and working at the digital grindstone — speaking to and expanding their base for decades. Read more 
---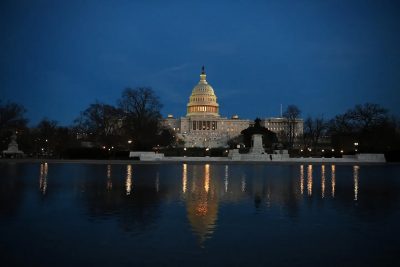 How enslaved Black people helped make Washington our nation's capital. By Colbert I. King / Wash Post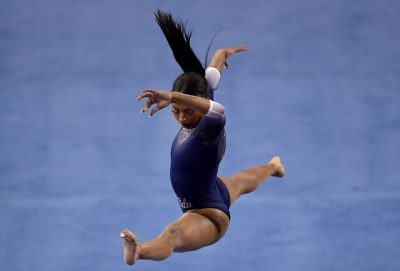 UCLA Gymnast Nia Dennis' Viral Floor Routine Was An Ode To Black Culture. By Kimberley Richards / HuffPost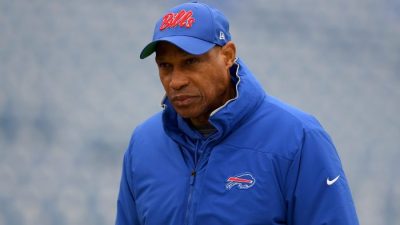 For the NFL's Black assistant coaches, this hiring cycle was over before it began. By Jason Reid / The Undefeated

The 2020-21 NFL hiring cycle won't officially close until the Houston Texans introduce their next head coach. For the league's justifiably demoralized Black assistant coaches, however, the soul-crushing period actually ended long before it even began. Because in the starkest manner yet, the league's owners again revealed what's most important to them, and fairness in hiring to lead their football teams didn't make the list. Shown is Buffalo Bills defensive coordinator Leslie Frazier is in the running for the Houston Texans' head-coaching job. Read more 
---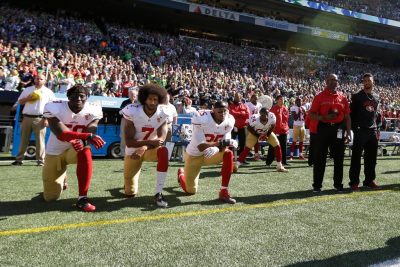 The Talk of the Super Bowl Is Quarterbacks, Except One. By Kurt Streeter / NYT

Kap was right. Let's not forget that. Let's not erase his legacy the way the powers running the N.F.L. would like. As we barrel full steam toward the Super Bowl on Feb. 7, let's not lose sight of the fact that Colin Kaepernick's protest — his willingness to oppose the status quo and challenge America's racial caste system — carried the profound weight of truth. Read more 
---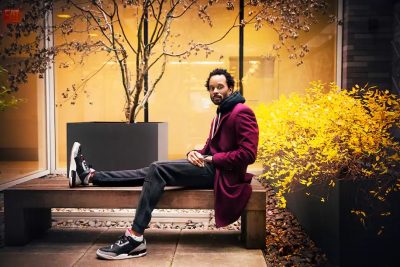 Bomani Jones thrives where race and sports collide. Can he be a star at ESPN? 
Jones was born in Atlanta and grew up in Houston, where his parents were professors at Prairie View A&M. As protests gripped the country, commentators across the media were trying to explain them in the context of American history. Few did that more ably, in this moment and others, than Jones, across ESPN, on CNN and in a story about amateurism for Vanity Fair edited by author Ta-Nehisi Coates. Read more 
Site Information
---
Visit our home page for more articles, book/podcast and video favorites. And at the top of this page register your email to receive notification of new editions of Race Inquiry Digest. Click here for earlier Digests.
About Race Inquiry and Race Inquiry Digest. The Digest is published on Mondays and Thursdays. 
Use the buttons below to share the Digest in an email, or post to your Facebook, Linkedin or Twitter accounts.