Featured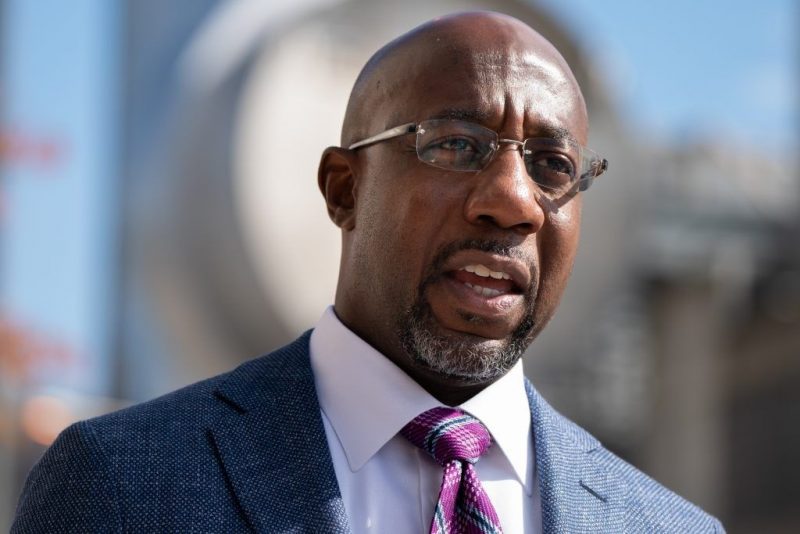 Raphael Warnock's Win Is One for the History Books. By Astead W. Herndon / NYT

Mr. Warnock, 51, the pastor who took the pulpit at Ebenezer Baptist Church, where the Rev. Dr. Martin Luther King Jr. once preached, spoke on the campaign trail about his life experiences as a Black man born and raised in the South. Political power in the former Jim Crow South, where few Black Americans have been elected to statewide office, is inextricably linked to race. And Mr. Warnock's place in the political universe is distinct from the election of Ms. Harris, or Northerners like former President Barack Obama, previously a senator from Illinois, and Senator Cory Booker of New Jersey. Read more  And see Wikipedia for Bio.
Political / Social
---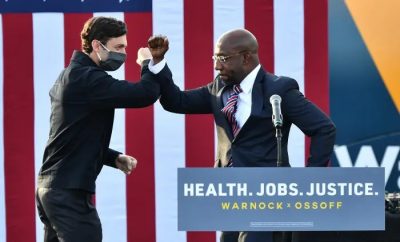 Democrat Jon Ossoff Has Defeated Republican David Perdue, Giving Democrats A Stunning Sweep Across Georgia's Senate Races. By Ryan Brooks / BuzzFeed News
Democrat Jon Ossoff won his tight Senate race, with both Georgia Democrats defeating their Republican runoff opponents in historic victories for a stunning rebuke of President Donald Trump in a state that had been a Republican stronghold for years. With Ossoff joining Democrat Raphael Warnock in the Senate, their party will be able to take total control of Congress. Read more 
---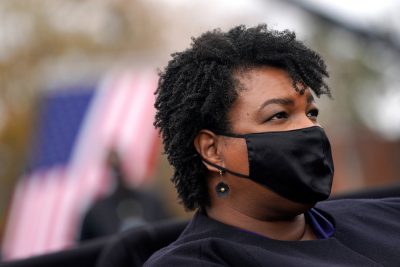 The other Georgia slugfest: A Brian Kemp-Stacey Abrams rematch. By Andrew Desiderio / Politico
Brian Kemp and Stacey Abrams aren't on the ballot for Tuesday's crucial Senate runoffs, but their political futures are at stake, along with the Senate majority and the direction of the country for the next two years. It's the worst-kept secret in Georgia that Abrams is gearing up for a rematch against Kemp in 2022, after narrowly losing to him in 2018 and spending years building a coalition that helped Joe Biden win Georgia and, ultimately, the presidency. Read more 
---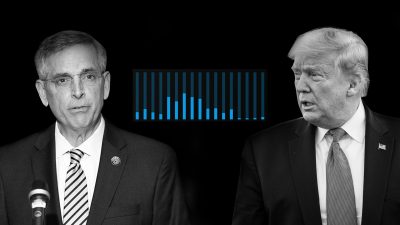 A leading historian of U.S. democracy issues an urgent warning. By Greg Sargent / Wash Post
Related: Supreme Leader of Voter Suppression. Trump is bolstering anti-patriotism in the digital age. By Charles M. Blow / NYT
Related: Republicans want to make voting harder. They'll use the fraud crisis they cooked up to do it. By the Editorial Board / Wash Post 
---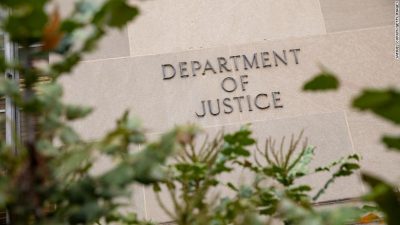 DOJ asks White House if it can undo some civil rights protections. By Paul LeBlanc / CNN
The US Justice Department has asked the White House for approval on a change to how it enforces a major federal law, which would undo some key civil rights protections for minority groups, The New York Times reported Tuesday. If approved, the request to change how the department enforces Title VI of the Civil Rights Act — which was submitted to the White House Office of Management and Budget last month — would keep protections in place in intentional discrimination cases but not instances where a "disparate impact" was felt by minority groups, the Times reported. Read more 
---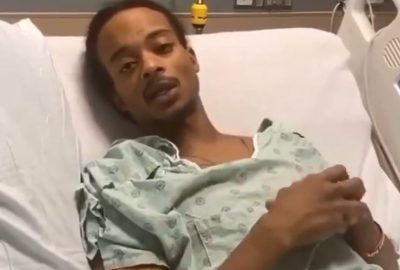 The reality of being Black in America isn't changing fast enough. By Etan Thomas / The Undefeated

"We are scared as Black people in America. Black men, Black women, Black kids, we are terrified." – LeBron James of the Los Angeles Lakers ."There are times, a lot of times, where we say we don't feel safe. It doesn't matter how much money, doesn't matter who you are." – Donovan Mitchell of the Utah Jazz. It's hard for some in mainstream America to understand why rich Black people such as LeBron James, Donovan Mitchell or Doc Rivers would say things like this. It's hard for them to understand what happens to the psyche of the Black community as a whole every time the video of Jacob Blake is circulated. Read more 
Related: What We Know About the Shooting of Jacob Blake. By Christine Morales / NYT
Related: No Charges Against Kenosha Officer in Jacob Blake Shooting. By Robert Charito, Julie Rosman and John Eligon / NYT
---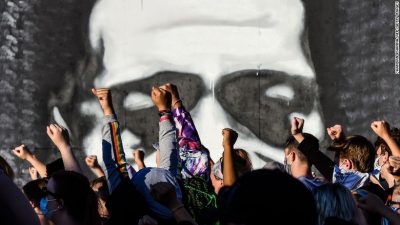 The year of reckoning: How 2020 revealed the fault lines in American policing, and what we can expect next. By Majlie de Puy Kamp / CNN

The killing of Floyd — compounded by a string of other high-profile police encounters — has driven the public outcry for change in policing, with some calling to defund or abolish police departments entirely. Agencies have faced frequent Black Lives Matter protests, armed counter protestors, and demonstrations over Covid-restrictions and election results — with much of the interactions with police instantly captured on video, leaving little room for excuses and louder demands for transparency and accountability. Read more 
---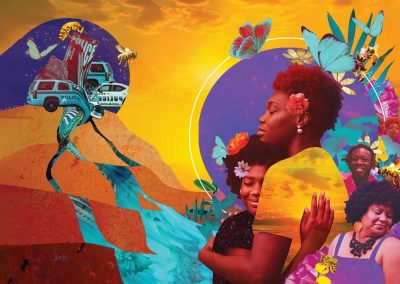 How Biden Can Support Black America. By Barbara Ransby / The Nation
On November 7, in his first speech as president-elect, Joe Biden promised Black America that he would have our backs. But which Black America is he pledging to support? Having our backs does not mean multiracial cronyism; it means resources and results for those who need them most. We cannot let cosmetic cabinet appointments and historic "firsts" take the place of policies that steer money from the richest individuals and corporations to poor and working people, or allow the new administration to ignore economically disenfranchised communities of color. Read more 
---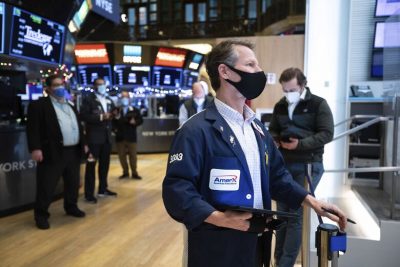 White American Wealth Hits Record High on Pandemic Stocks Surge. By Alexandre Tanzi / Bloomberg Wealth
The net worth of White Americans hit a record high last year, driven by a stock-market rebound that defied the pandemic, while other ethnic groups saw their share of the nation's wealth decline, according to recently released data from the Federal Reserve. Wealth held by White households rose to $98.6 trillion in the third quarter of 2020. That amounts to 84.6% of the total, the biggest share in three years. Read more 
---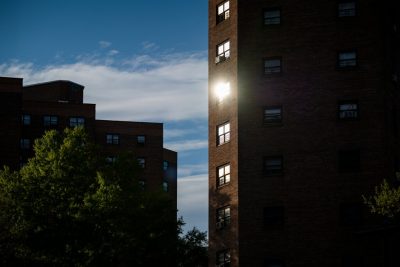 It's Time for America to Reinvest in Public Housing. By Ross Barkan / NYT

Joe Biden will enter office facing a humanitarian catastrophe unlike any in modern times. Covid-19 is still ravaging the country and the economic fallout remains severe: On top of the lost jobs and closed businesses, an eviction crisis is looming. An eviction moratorium has staved off the crisis, but it will eventually expire. When it does, a crushing housing emergency could descend on America — as many as 40 million Americans will be in danger of eviction. While the government will need to employ short-term measures to avoid a wave of displaced households, one major step toward resolving the underlying problems in the housing market would be repealing an obscure 22-year-old addition to the Housing Act of 1937, the Faircloth Amendment. Passed in an era when the reputation of housing projects was at a low, the amendment prohibits any net increase in public-housing units. Read more 
---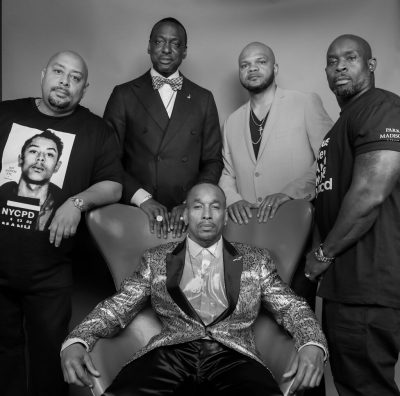 We Are the 'Exonerated 5.' What Happened to Us Isn't Past, It's Present. By Yusef Salaam, Kevin Richardson and Raymond Santana / NYT

At the time of our arrests in 1989, we were just boys — Kevin and Raymond, the youngest among us, were only 14 — and we came to be known as the "Central Park Five." Now we are known as the "Exonerated Five," and, largely because of Ava DuVernay's series "When They See Us," the world knows our stories. But what people may not realize is that what happened to us isn't just the past — it's the present. The methods that the police used to coerce us, five terrified young boys, into falsely confessing are still commonly used today. But in its coming session, New York State legislators have the power to change that. Read more 
Historical / Cultural
---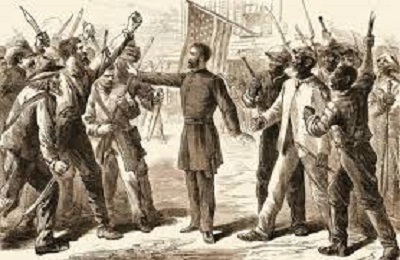 2021's call to Reconstruction. By E. J. Dionne Jr. / Wash Post

One of the singularly important intellectual developments of the past year was a rekindling of interest in the Reconstruction era after the Civil War, and a revival of an understanding of the 1960s civil rights triumphs as "the Second Reconstruction." How to tell the story of the first Reconstruction has been a scholarly battle shaped by shifts in our politics. With racism on the rise in the late 19th and early 20th centuries, Reconstruction was recast by a school of historians who saw it not as a time of liberation for African Americans but as a corrupt interlude when northern rule was imposed on White southerners. Read more 
---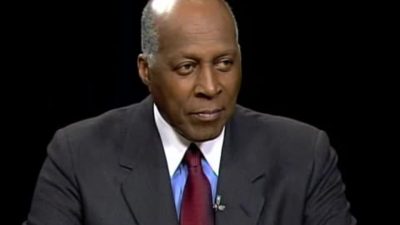 Vernon Jordan: Make It Plain. By PBS
"Vernon Jordan: Make It Plain" explores Vernon Jordan's rise from the segregated South, his tenure as the head of several civil rights organizations, and his current position as a partner at a corporate law firm and financial behemoth Lazard. Jordan is one of the most influential African American thought leaders in America. Watch a clip
---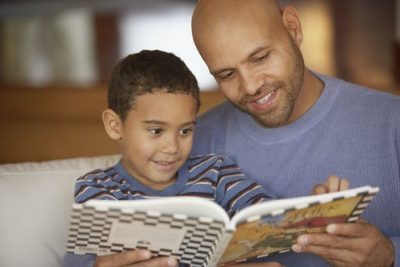 Rooting out racism in children's books. Lindsey Perez Huber / The Conversation
Although I am an academic who studies racism, in that moment, as a parent, I felt unsure about how to help my daughter understand what we were seeing in that book. Around the same time, I read an opinion piece by children's book author Christopher Meyers in The New York Times titled "The Apartheid of Children's Literature." It outlined the problem of racial representation in children's literature. Read more 
---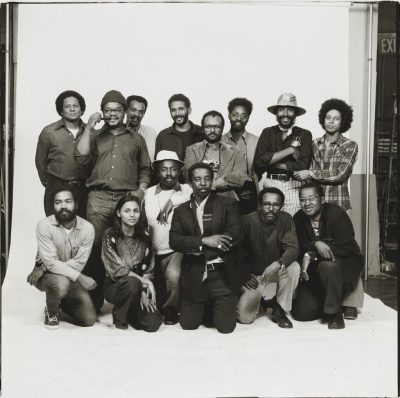 Take Beautiful Pictures of Our People.' By Siddhartha Mitter / NYT

For the group of African-American photographers who coalesced around 1963 to form Kamoinge, the answer to skewed portrayals of the community and scarce publishing opportunities was to get together, and do better. "The reason we came together was to take pictures," said Adger Cowans, who arrived in New York in 1960 after studying photography at Ohio University and a stint in the Navy. "It was about the actual photographic image, to take beautiful pictures of our people." Anthony Barboza photographed "Kamoinge Members" in 1973.  Read more 
Sports
---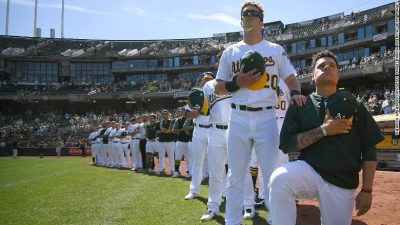 Bruce Maxwell: Baseball star took a knee and then his life unraveled in Trump's America. By Don Riddell / CNN
"I felt like I was in a never-ending hole. I couldn't talk on the phone, I couldn't talk to my family. I felt like my family and the people that knew me were better off without me." And yet, this is a man who took an historic stand in his sport, an athlete whose name deserves to be mentioned in the same breath as the NFL's iconic protester Colin Kaepernick or Tommie Smith and John Carlos, the American sprinters who defied the US Olympic Committee with their infamous Black power salute in 1968. In 2017, Maxwell became the first major league baseball player to take a knee to protest police brutality and racial injustice, but it took another three years for anyone else to follow his lead in the big leagues. Read more 
---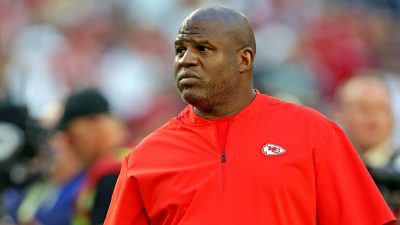 NFL head coach: Will teams do more than talk about hiring minorities? By Nancy Armour / USA Today

Six NFL teams were already looking for new coaches as of Monday, and there could be another opening or two still to come. Four of those teams also are in the market for a new general manager, as are the Denver Broncos and the Washington Football Team. How many of those teams will hire someone of color? One? Three? Or will NFL owners, a group that is almost exclusively white, continue a hiring record that too often looks like a relic from the Antebellum era? Shown is Eric Bieniemy offensive coordinator for the Kansas City Chiefs.  Read more 
---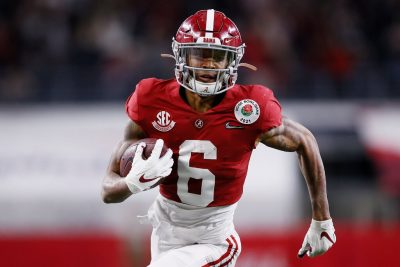 Alabama Wide Receiver DeVonta Smith Wins the Heisman Trophy. By Alan Blinder / NYT

DeVonta Smith, the wide receiver whose speed and acrobatics electrified Alabama's offense and helped the Crimson Tide to reach next week's national championship game against Ohio State, won the Heisman Trophy on Tuesday night. Smith, a senior, was the first wide receiver to earn the Heisman since 1991, when Desmond Howard of Michigan captured the award in a landslide. Smith is Alabama's third winner in 12 seasons. Read more 
---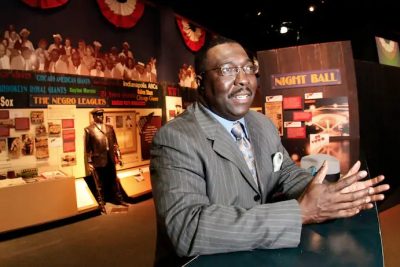 The Negro Leagues Museum, after a year of loss, counts its 'merger' with MLB as a win. By Michael Lee / Wash Post
The Negro Leagues Baseball Museum, founded in 1990 in Kansas City, Mo., is no mere Hall of Fame. It's a civil rights and social justice museum that spotlights how Black and Latino players shined despite being in the shadows, explains the substandard conditions in which they competed and lays bare the role racism played in suppressing their greatness. So even as its stars' numbers are woven in with White players', who hit and pitched without being subjected to the same bigotry, the underlying "why" still needs to be told  Shown is Negro Leagues Baseball Museum Director Bob Kendrick who said he hopes MLB's announcement means more support for the museum.  Read more  
---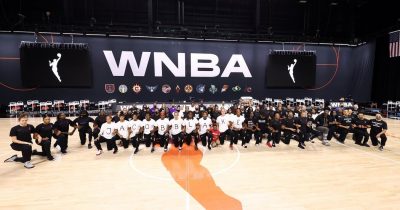 In Georgia, Pro Teams Dive Into Senate Races With Different Playbooks. By Ken Belson / NYT
The Atlanta Dream have been at the forefront of the W.N.B.A.'s active campaigning for the Rev. Raphael G. Warnock, a Democrat, whose opponent, Senator Kelly Loeffler, a Republican, has disparaged the Black Lives Matter movement and is a co-owner of the team. The Atlanta Falcons took more of an impartial approach, and it highlighted the gulf between the W.N.B.A.'s open progressivism and the N.F.L.'s uneasy embrace of politics. Falcons players promoted voter education and registration, but they avoided using the names of the candidates running for Georgia's two Senate seats in their messaging so as not to polarize fans. Read more  
Site Information
---
Visit our home page for more articles, book/podcast and video favorites. And at the top of this page register your email to receive notification of new editions of Race Inquiry Digest. Click here for earlier Digests.
About Race Inquiry and Race Inquiry Digest. The Digest is published on Mondays and Thursdays. 
Use the buttons below to share the Digest in an email, or post to your Facebook, Linkedin or Twitter accounts.