Featured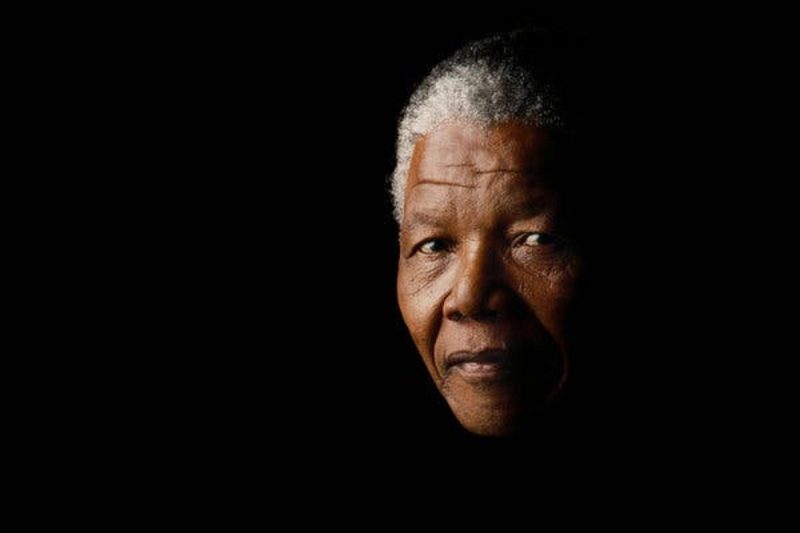 We need Nelson Mandela's example more than ever today. How the South African leader's radical empathy can help the US today. By John Blake / CNN 

One autumn evening, Nelson Mandela answered a knock at his front door and found himself facing his most dangerous enemy.
The man's name was 
General Constand Viljoen,
 and he was dubbed the 
"ultimate enforcer"
of apartheid, the brutal system where Whites had ruled over Blacks in South Africa for much of the 20th century. Viljoen was the former chief of the South African Defense Force, which had crushed dissent in Black townships and, some say, assassinated Black activists. He thought Mandela was a terrorist who deserved execution.
"Ah, hello, General," Mandela said, greeting Viljoen with a big smile. "How very good to see you. I have heard so much about you. Thank you very much for accepting my invitation." It was October 1993, and both men were trying to stop a looming civil war. Many White South Africans were terrified of losing political power in an impending national election. Political factions murdered one another in the streets. And an alliance of White supremacist groups had asked Viljoen to lead an armed insurrection against the government. Viljoen didn't trust Mandela but accepted his invitation as a last resort to avert war. Read more 
Related: A Mandela Day celebration of the music that helped topple apartheid. By Denise Oliver Velez / Daily Kos
Related: "Perfect Storm" of Pandemic, Poverty & Jailing Ex-President Unleashes Mass Protest in South Africa. Amy Goodman / Democracy Now
Political / Social
---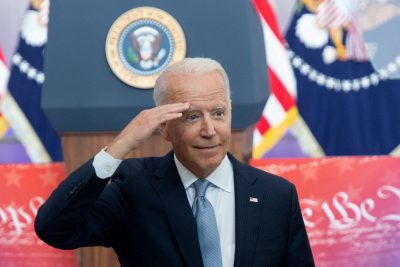 Joe Biden's Speech Lays Out a Grim Future for Voting Rights. By Matt Ford / TNR
The president's speech at the National Constitution Center in Philadelphia carried dire warnings about the state of American democracy. Biden declared that efforts to thwart GOP-led restrictions on voting are "the test of our time." He described the wave of bills in Republican-led state legislatures across the country as "the twenty-first-century Jim Crow." He offered grim predictions for the future, warning that Republicans' "election subversion" efforts are "the most dangerous threat to voting and the integrity of free and fair elections in our history." He told Americans that the eyes of the world and of history were upon them. Read more 
Related: Texas Democrats fled the state over a GOP voter suppression bill. Here's why. Ian Millhiser / Vox
Related: Manchin Shoots Down Filibuster Carveout For Voting Rights After Meeting With Texas Dems. By Cristina Cabrera / TPM
Related: Texas Democrats pressure Congress to block state-GOP voting restrictions. By Alisa Wiersema / ABC News 
Related: Rep. Joyce Beatty arrested at voting rights protest. Shawna Mizelle / CNN
---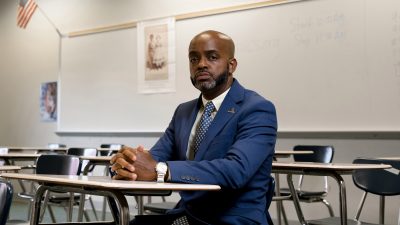 The Moral Panic Over Critical Race Theory Is Coming for a North Carolina Teacher of the Year. By Isabela Dias / Mother Jones
In the first week of classes in August, Rodney D. Pierce, a social studies teacher at Red Oak Middle School in Battleboro, North Carolina, set the stage for his 8th graders by sharing a quote from James Baldwin: "American history is longer, larger, more various, more beautiful, and more terrible than anything anyone has ever said about it." Pierce told the students they were going to learn about both the "beautiful and the horrifying parts" of the state and country's past. "We need to talk about all of it," he explained "because that is American history." Read more
Related: "Critical Race Theory" Delusions and Angry White Parents Will Remake Our Schools. By Esther Wang / TNR
Related: I Went to School in Alabama. We Desperately Needed Critical Race Theory. By Jeff Dingler / Newsweek
Related: Belabored: Critical Race Panic in Schools, with Jesse Hagopian. By Sarah Jaffe and Michelle Chen / Dissent
---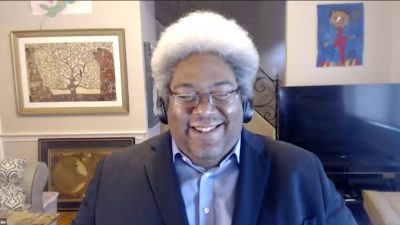 My Black Generation Is Fighting Like Hell to Stop the Whitelash. By Elie Mystal / The Nation
It now appears likely that I will be part of the first generation of Black people to do worse than my parents and leave a crueler world for my children than the one I inherited. When I say "worse," I don't mean by a metric of homes owned or acres plowed or yachts docked or whatever measure white people mean when they bemoan doing worse than their parents. In fact, I'm doing better than my parents economically, as are a visible minority of Black people my age (I'm 43). Instead, I mean that I inherited a legacy of civil rights, a stone of freedom each Black generation since emancipation has pushed relentlessly through peaks and valleys towards the summit of equality, but mine will be the first generation to lose more ground than we've gained. We will leave our kids further from the promised land than our parents left us. Read more 
---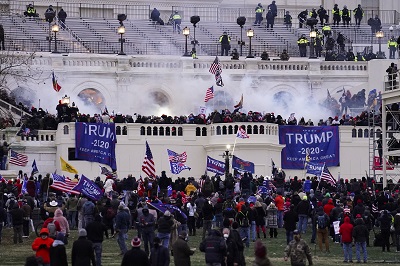 This historian predicted Jan. 6. Now he warns of greater violence. By Dana Milbank / Wash Post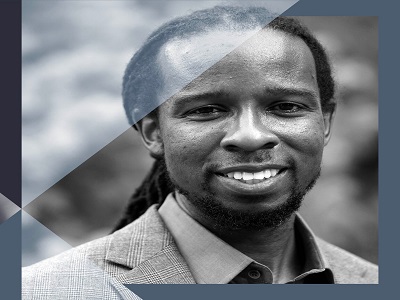 Ibram X. Kendi on What Conservatives — and Liberals — Get Wrong About Antiracism. By Ezra Klein / NYT Podcast

"What if instead of a feelings advocacy we had an outcome advocacy that put equitable outcomes before our guilt and anguish?" wrote Ibram X. Kendi in his 2019 book "How to Be an Antiracist." "What if we focused our human and fiscal resources on changing power and policy to actually make society, not just our feelings, better?" When I first read "How to Be an Antiracist" in the fall of 2019, I was struck by Kendi's relentless focus on outcomes. For him, racism wasn't about what you intended, or what you felt. If a given policy or action reduced racial inequality, it was antiracist; if it increased racial inequality, it was racist. If you support policies that reduce racial inequality, you are being antiracist; if you don't, you're being racist. That's it. Read more  and listen here.  
---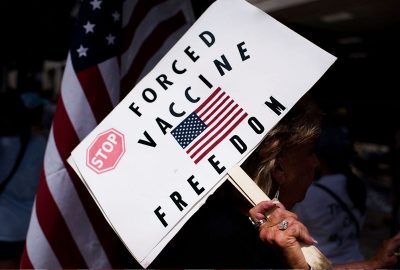 Republicans have become the Death Wish Party. By Lucian K. Truscott IV / Salon
Death Wish" was a hit movie in 1974, starring Charles Bronson as a violent vigilante. Now it's the primary motivation for the Republican Party. As of this week, in 13 states you have a legal right not merely to have a death wish but to inflict it on others by refusing to get vaccinated against COVID. In 21 more states, bills have been introduced that would limit any requirements that individuals produce evidence that they have been vaccinated. In six of those states, the laws specify that schools, including public primary and secondary schools and public colleges, cannot require coronavirus vaccines, even while the same schools continue to require vaccinations against whooping cough, polio, measles and chicken pox. Read more 
---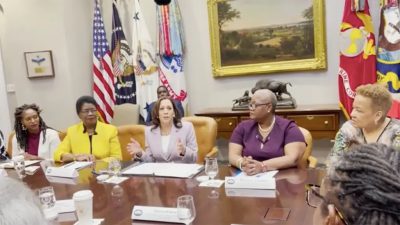 Kamala Harris meets with Black women activists and voting rights advocates. By Briana Stewart / ABC News

Vice President Kamala Harris met with Melanie Campbell, president of the National Coalition of Black Civic Participation, and other Black female activists in the Roosevelt Room on Friday to discuss voting rights. Many of the women who were invited to the meeting participated in a demonstration of civil disobedience at the U.S. Capitol on Thursday. Read more 
---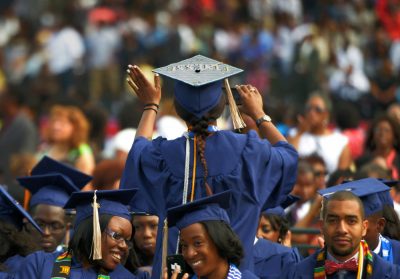 Acclaim, fundraising spread unevenly among Black colleges. By AP and NBC News

Two recent high-profile faculty appointments could be a fundraising and enrollment bonanza for Howard University, one of the nation's most prestigious Black colleges. Many other Black schools are not so fortunate; in fact, many are struggling. Some, especially smaller private colleges, have been fighting for their survival for years, with weak endowments, aging buildings and steady enrollment declines, all made worse by the coronavirus pandemic.  "While larger HBCUs often have the funding resources necessary to attract accomplished talent like Nikole Hannah-Jones and Ta-Nehisi Coates, many smaller institutions need donors to step forward, contributing much-needed financial resources for us to compete," said Dr. Paulette Dillard, president of Shaw University, a private Black university in Raleigh, North Carolina. Read more 
Related: Malcolm Gladwell examines why HBCUs score so low in U.S. News & World Report College Rankings. By D.L. Chandler / The Grio 
---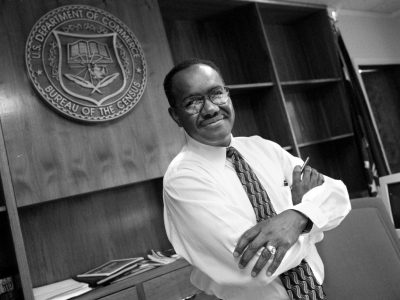 The First-Ever Census Bureau Director Of Color Was James F. Holmes. By Lo Wang / NPR

More than two decades before the Biden administration announced its historic pick to lead the U.S. Census Bureau, James F. Holmes quietly blazed a trail at the federal government's largest statistical agency. President Biden's nominee — Robert Santos, who is a leading statistician and Latinx — is on track to become the bureau's first permanent, Senate-confirmed director of color. But Holmes — who is African American and served as acting director in 1998 — was the first-ever person of color to oversee the head count that forms the foundation of U.S. democracy. Read more
---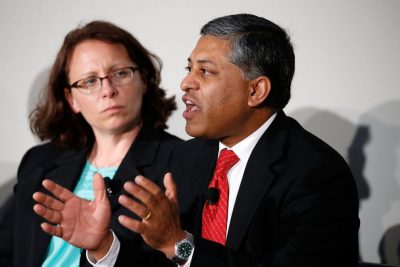 Biden picks former West Virginia health official as drug czar.  By Dan Goldberg, Rachel Roubein and Sarah Owermohle / NPR

The Biden administration is tapping Rahul Gupta as its top drug policy official, charging the former West Virginia public health commissioner with leading federal efforts to combat a spiraling addiction crisis. Gupta, if confirmed by the Senate, will take on the drug czar post amid record levels of deadly drug overdoses, spurred by surging use of the powerful synthetic opioid fentanyl and methamphetamine. The social isolation and economic hardships brought on by the coronavirus pandemic have exacerbated the problem, public health officials say. Read more 
---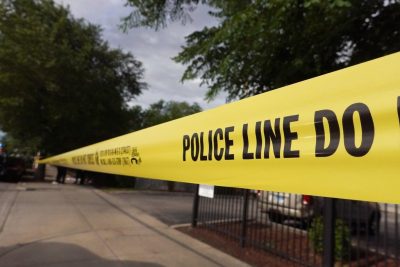 The Toll of Unsolved Inner-City Murders in Chicago. By Josiah Bates / Time

LaTanya Gordon, 54, was driving home from a long shift at her caretaker job in Chicago on April 6, 2020. In her car, as she often did, Gordon tuned in to a police scanner—she wanted to be aware of what was going on in South Deering, the South Side neighborhood where she and her family had long-lived. Around 1 p.m., Gordon heard that a shooting had occurred in South Deering, but she says that she didn't think much of the alert given that her community struggles with gun violence on a daily basis. It wasn't until she got home that she learned it was her son, Tyler Malden, who had been shot. Malden had been pronounced dead at the hospital before Gordon was even aware. He was 20 years old. Read more 
---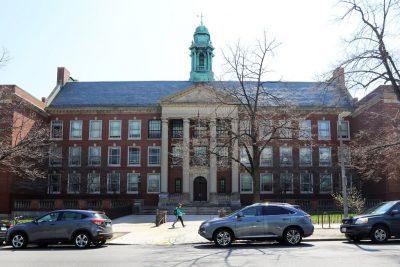 Boston Overhauls Admissions to Exclusive Exam Schools. By Ellen Barry / NYT
A new policy will increase representation of Black and Latino students in the prestigious public schools, which serve as a gateway to elite colleges. The new admissions system will still weigh test results and grades, but, following a model pioneered in Chicago, it will also introduce ways to select applicants who come from poor and disadvantaged neighborhoods. Under the new system, the applicant pool will be divided into eight groups based on the socioeconomic conditions of their neighborhoods. The admissions team will consider applicants within each group, admitting the top students in each tier in roughly equal numbers. Read more 
Historical / Cultural
---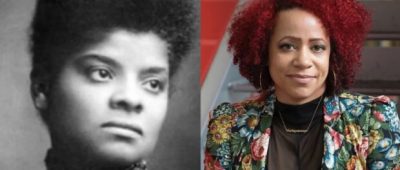 Journalist Nikole Hannah-Jones​ on Ida B. Wells' impact and legacy. By CBS News
"From the moment I pulled her autobiography off-the-shelf, I was … hooked, and to this day, she's kind of my spiritual godmother," Hannah-Jones said of Ida B. Wells, the fearless 19th-century newspaper publisher, suffragist and anti-lynching campaigner who exposed the horrors of lynchings and enlightened those in denial.  "Here is this woman, born in slavery, who provided the template for the type of journalism I wanted to do, the type of person I wanted to be," Hannah-Jones told CBS News' Michelle Miller. "She was one of the nation's first investigative reporters. … She's the reason that we began to catalog the number of lynchings." Read more 
---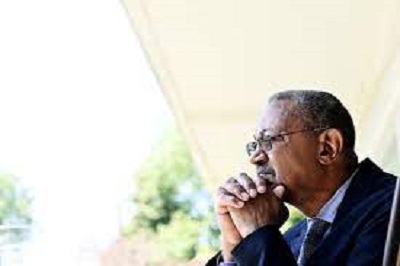 'Our history has been so consciously suppressed,' says historian John Whittington Franklin on America's relationship with Black history. By Eric Easter / Wash Post
John Whittington Franklin, 68, is a historian and the son of scholar John Hope Franklin. His grandfather Buck Colbert Franklin, a lawyer, survived the Tulsa Race Massacre of 1921 and penned the first known memoir of the event. He lives in Silver Spring, Md. I'm the fourth generation to come out of the Oklahoma experience. My great-grandfather was born in 1820 and came to Oklahoma as a slave to Chickasaw Indians in the 1830s. He was a Black cowboy and farmer. Then my grandfather was the seventh of his 10 children. My father, who was 6 when the massacre occurred, lived in the town of Rentiesville with his siblings, which is where my grandfather lived before he moved to Tulsa to open his law practice. Read more 
---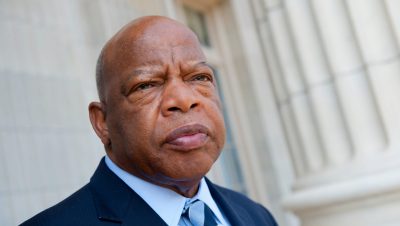 John Lewis: Navy christens ship, legacy of 'good trouble' remembered. Grace Hauck / USA Today

A year to the day after the death of former U.S. Rep. John Lewis, family, friends, colleagues and more reflected on the legacy of the civil rights icon whose fight for racial justice began in the Jim Crow south and ended in the halls of Congress. "When you see something that is not fair, not right, not just, you have to speak up. You have to say something. You have to do something," Marcus Tyner said Saturday, quoting his uncle at the U.S. Navy christening of the USNS John Lewis.  Five other members of the Lewis family, alongside senior U.S. lawmakers, gathered for the christening ceremony in San Diego. "This ship will be a beacon to the world reminding all who see it of the persistence and courage of John Lewis," Speaker Nancy Pelosi, D-Ca., said at the ceremony. Read more 
---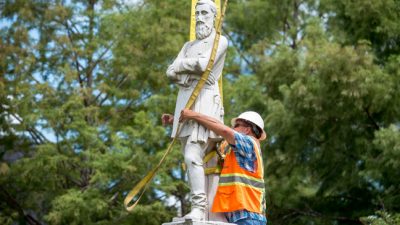 Confederate monument removed from city hall in Louisiana. By AP and ABC News

Spectators cheered Saturday as a stone statue of a Confederate general was hoisted by a crane and removed from a pedestal where it stood for 99 years in front of a city hall in south Louisiana. The Advertiser posted video of the work that happened a day after United Daughters of the Confederacy signed a settlement agreeing to move the statue of Gen. Alfred Mouton or let the city do so. A trial had been scheduled for July 26. Read more 
---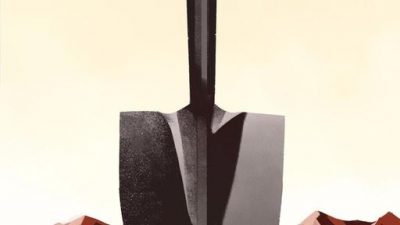 The Endless Robbing of Native American Graves. By Elizabeth Evitts Dickinson / Wash Post
Federal land management agencies estimate that more than one-third of Native American sites on federally protected property have been emptied. Many of those sites were graves. To take just one example of the scope of theft: According to a 1997 FBI Law Enforcement Bulletin, 95 percent of Native American graves on public land in southwest Virginia have been pillaged. And this doesn't begin to account for the graves on private property. Read more  
---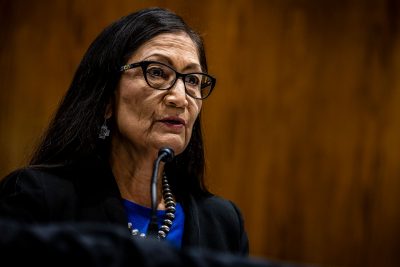 Sec. Haaland on healing from the indoctrination, dehumanization at Indian boarding schools.  By Judy Woodruff / PBS
Like Canada, America has a painful history of creating boarding schools to assimilate Native American children, leading to trauma, abuse and death. For more than 150 years, Indigenous children were taken from their families and forced into far away boarding schools. But now there's a reckoning and a new federal investigation underway. Judy Woodruff discusses it with Interior Secretary Deb Haaland. Read more  
---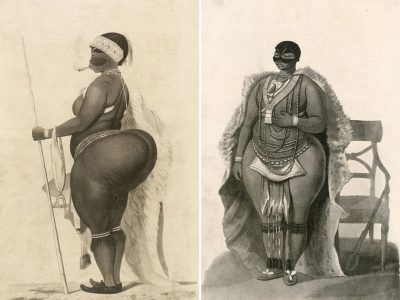 How Sarah Baartman's hips went from a symbol of exploitation to a source of empowerment for Black women. Rokeshia Renne Ashley / The Conversation

Saartjie "Sarah" Baartman was an African woman who, in the early 1800s, was something of an international sensation of objectification. She was paraded around Europe, where spectators jeered at her large buttocks. With celebrities like Beyoncé recognizing Baartman's contributions to the ideal Black female body – and with the curvaceous posteriors of Black women lauded on TV and celebrated on social media – I wanted to understand how this ideal is viewed by the very people it most directly effects: Black women. Read more 
---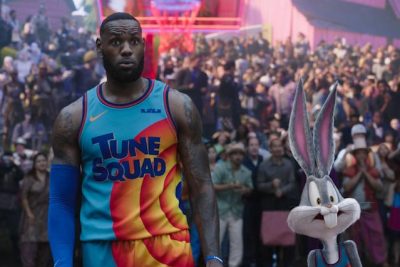 'Space Jam: A New Legacy' Movie Review Starring LeBron James.  By K. Austin Collins / Rolling Stone
The movie does what it aims to do — ultimately anointing LeBron James' status as this era's greatest by having him take up the mantle from His Airness. The gang's all here. Not just LeBron James and a cadre of actors and athletes ranging from Don Cheadle and Steven Yeun and Sarah Silverman and Lil Rel Howery (with a little voice acting action by way of Rosario Dawson) to Nneka Ogwumike and Damian Lillard and Chiney Ogwumike and Kyrie Irving — though that, in itself, is quite a gang. Read more 
Sports
---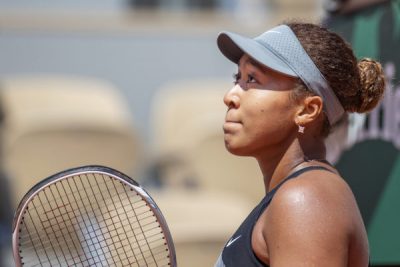 'Your Black Card Is Revoked': Naomi Osaka Opens Up About Backlash She Received for Representing Japan In the Olympics. By Atahabih Germain / Atlanta Black Star
Tennis star Naomi Osaka has always been vocal about her pride for both her Haitian and Japanese heritages, and she's lived in the United States since she was three, so when it came time to pick a country to represent in the 2020 Tokyo Olympics, fans might have assumed any of those nations was fair game. Still, she revealed during a recent episode of her new self-titled docuseries that it came as a surprise to the Japanese-born champion that she received backlash for choosing to represent Japan instead of the USA in the upcoming Tokyo Olympics. Read more 
---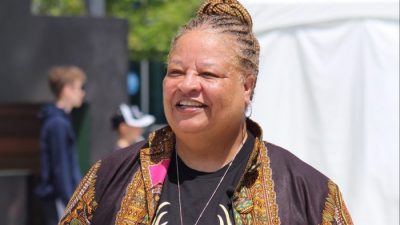 Bucks minority owner Valerie Daniels-Carter: From HBCU to NBA Finals. By Martenzie Johnson / The Undefeated
In 2014, Daniels-Carter, along with four Black Milwaukee business executives, helped form Partners for Community Impact, an investment collective that purchased a minority stake in the Bucks. Sports ownership has long been a passion for Daniels-Carter, who is also the president of V&J Foods, Holding Companies, the parent entity of a collection of fast-food franchise brands, including Burger King, Pizza Hut, Häagen-Dazs and, through a partnership with Hall of Fame basketball player Shaquille O'Neal, Auntie Anne's Soft Pretzels. Read more 
---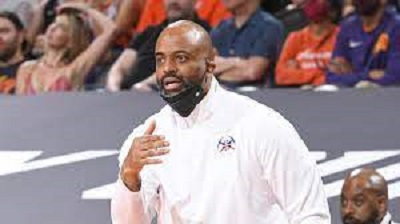 Washington Wizards name Wes Unseld Jr. new head coach. By Kareem Copeland / Wash Post
The Washington Wizards reached an agreement with former Denver Nuggets assistant coach Wes Unseld Jr. to replace Scott Brooks as coach, the team announced Saturday. Unseld is the son of Washington Bullets legend Wes Unseld Sr. The agreement is a four-year deal, according to a person with knowledge of the situation. Read more 
---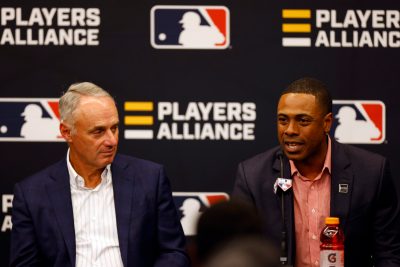 M.L.B. Pledges Millions to Build Black Participation. By James Wagner / NYT
Major League Baseball announced on Monday that it would donate up to $150 million to the Players Alliance, a nonprofit formed last summer by more than 100 Black current and former players in the wake of George Floyd's death. The donation is aimed at helping build Black participation in the sport. Commissioner Rob Manfred and Curtis Granderson, a former player and the president of the Players Alliance, spoke at a news conference on Monday. Read more 
---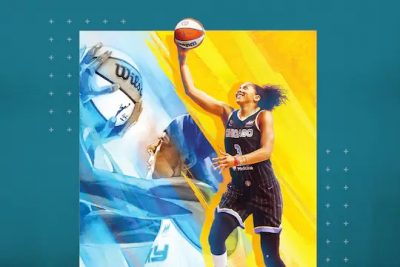 Candace Parker becomes first woman featured on cover of NBA 2K. By Des Bieler / Wash Post
"The cover of NBA 2K is such a pivotal platform to inspire young ballers, and I wanted future WNBA stars to know that they can be cover athletes too," Parker, 35, said in a statement. "Representation matters, so this is a special moment of progress for the sport and the series. To be part of this historic cover is a testament to the growth and rising popularity of the women's game, and I'm proud to be the first female cover athlete to be the face of NBA 2K." Read more 
---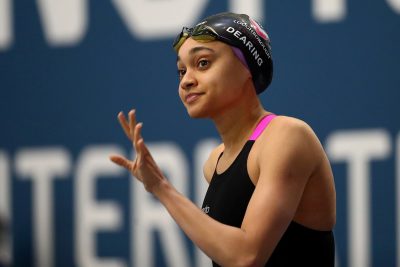 How a Ban on a Swim Cap Galvanized Black Swimmers. By Evan Nicole Brown / NYT
Ahead of the Summer Olympic Games in Tokyo, which begin later this month, members of the International Swimming Federation, known as FINA, are reconsidering a ban they put on a swim cap designed for Black hair. "This is so much bigger than banning a type of cap," said Lia Neal, a two-time Olympic medalist for the U.S.  Read more  
Site Information
---
Visit our home page for more articles, book/podcast and video favorites. And at the top of this page register your email to receive notification of new editions of Race Inquiry Digest. Click here for earlier Digests.
About Race Inquiry and Race Inquiry Digest. The Digest is published on Mondays and Thursdays. 
Use the buttons below to share the Digest in an email, or post to your Facebook, Linkedin or Twitter accounts.