Featured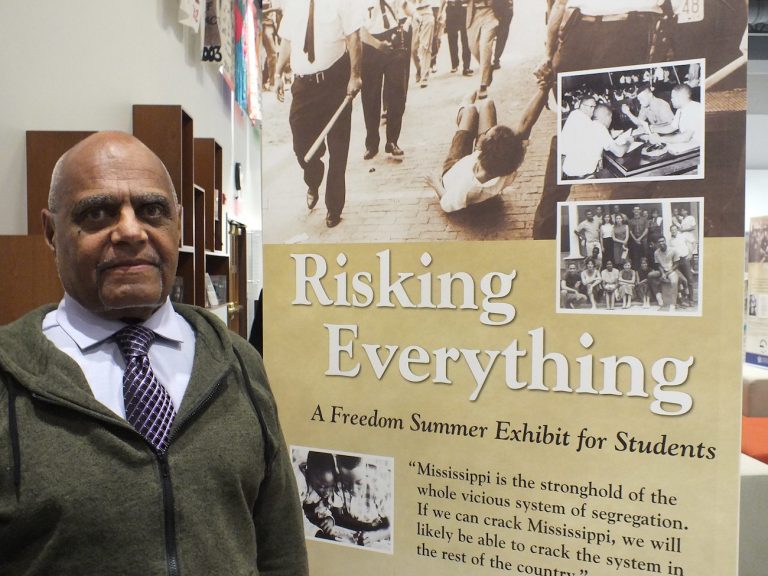 Bob Moses and the Fighting Spirit of Black Intellectual History. By Robert Greene II / AAIHS

The recent passing of Bob Moses offers a quiet moment to consider the varied lessons intellectual historians—and others—should take from the Civil Rights Movement. Going from New York City to the campus of Harvard to the dirt roads of Mississippi, the first thirty years of Moses' life were a whirlwind of politics, thinking, and activism. His own life and thinking serve as a broader representation of how many African American activists participated in a rich and genuine Black intellectual tradition. Read more
Related: Remembering Bob Moses, Civil-Rights Leader. By William Sturkey / The Atlantic
Related: Remembering Civil Rights Icon Bob Moses: Organized SNCC, Miss. Freedom Summer & Algebra Project. By Amy Goodman / Democracy Now 
Related: Bob Moses—Visionary, Organizer, Teacher—Risked His Life For Voting Rights. By Peter Dreier / TPM
Political / Social
---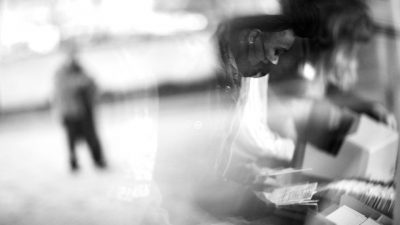 Democratic Leaders Are Betraying Black Voters. By Adam Serwer / The Atlantic
If the Democratic Party is not upholding a racist double standard with its inaction, it is at least acquiescing to one. Democratic leaders have a plan for overcoming the Republican Party's attempts to restrict the franchise: Just vote harder. Civil-rights leaders expressed their frustrations to The New York Times last week, telling the outlet that "White House officials and close allies of the president have expressed confidence that it is possible to 'out-organize voter suppression.'"
Unfortunately, the Republican scheme to insulate the party's political power from accountability to the American majority cannot be overcome by enthusiasm. Despite the other ideological divisions within the party, all elements of the GOP have long been on the same page when it comes to using the countermajoritarian levers of American democracy to shield themselves from the electorate. Read more 
Related: Norman Lear: As I begin my 100th year, I'm baffled that voting rights are still under attack. By Norman Lear / Wash Post (Must read)
Related: AOC warns fellow Democrats: Republicans are laying the groundwork to "overturn results" of elections. By Jake Johnson / Salon
Related: Mr. President, You're Just Plain Wrong on Voter Suppression. By Charles M. Blow / NYT
---
Donald Trump rallies the troops in Phoenix: Unfortunately, that's not a metaphor. By Chauncey Devega / Salon
Thousands of members of the Trump cult waited outside for hours in the summer heat of Phoenix on Saturday, before gaining entrance to a Turning Point USA event where their personal god and savior appeared as part of his 2021 revenge tour. It was a political rally, a gospel revival, a rock concert, a carnival and a family reunion all in one. They were mostly older White men and women who lived paycheck to paycheck with plenty of time on their hands — retired or close to it, estranged from their families or otherwise without children — and Trump had, in a surprising way, made their lives richer. Read more 
---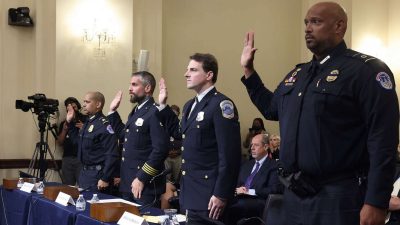 7 Key Takeaways From The First Day Of Jan. 6 Commission Testimony. By Sara Boboltz / HuffPost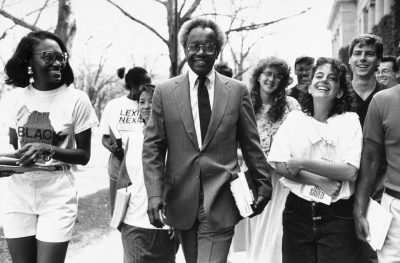 The Void That Critical Race Theory Was Created to Fill.  By Lauren Michele Jackson / The New Yorker
As the editors of "Critical Race Theory: The Key Writings That Formed the Movement," from 1995, wrote. Its core text was a book, from 1973, by the man who had inspired the program's founding: Bell's "Race, Racism, and American Law." In 1971, Derrick Bell, a forty-year-old civil-rights attorney, became the first Black professor to gain tenure at Harvard Law School.
The core premises of critical race theory—that the invention and reinvention of race enable the status quo, and that liberal solutions prove insufficient—have been applied in recent decades within fields from education to disability studies. But the ideological necessity of the course at Harvard Law in the early eighties is key to understanding the role that critical race theory has sought to fill within post-civil-rights America writ large. Read more 
Related: What the founders of critical race theory have to say about the conservative attacks. By Rachel Hatzipanagos / Wash Post
Related: How Advocacy Groups Dodge "Critical Race Theory." By Rachel M. Cohen / The Intercept
Related: It started with a mock 'slave trade' and a school resolution against racism. Now a war over critical race theory is tearing this small town apart. By Hannah Natanson / Wash Post
---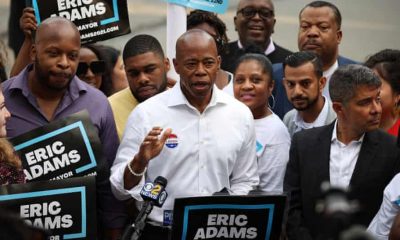 Why Top Democrats Are Listening to Eric Adams Right Now. By Katie Glueck / NYT
Mr. Adams, the Brooklyn borough president, has been his party's mayoral nominee for less than three weeks. But already, many national Democrats appear eager to elevate the former New York police captain, as gun violence shatters parts of major American cities and Republicans seek to caricature their opponents as naïve about crime. Mr. Adams, for his part, is seizing the mayoral bully pulpit, moving to cement a national reputation as a Democrat who speaks with uncommon authority about both public safety and police reform. Read more 
---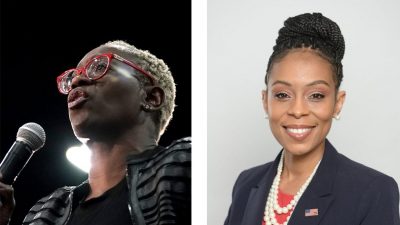 In the Race Against Nina Turner, GOP Donors Fund Shontel Brown. By Matthew Cunningham-Cook / The Intercept
Newly released campaign finance disclosures show that Brown and a major Democratic PAC supporting her campaign have been heavily funded by donors who usually support Republicans. The revelations come with just one week left in the contest between Brown and Nina Turner, a progressive former state senator who stumped for Sen. Bernie Sanders during his 2016 and 2020 presidential runs and who, to many observers, remains representative of his campaign against Hillary Clinton. Read more  
---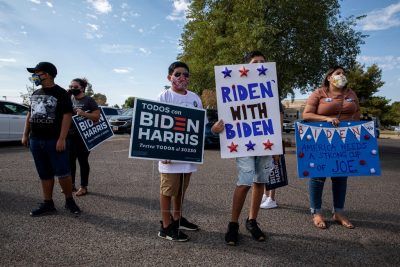 Latino Voters Moved Toward Republicans. Now Biden Wants Them Back. By Jennifer Medina and Lisa Lerer / NYT
Leaders of the National Association of Latino Elected and Appointed Officials were taken aback when both the president and vice president committed to speaking at their conference in June, the first time in the event's decades-long history that the top two White House officials had agreed to speak in a non-election year. And in Wisconsin, Voces de la Frontera, a group that represents low-wage immigrant workers, was thrilled when the White House reached out to arrange a conversation between their members and Marty Walsh, the secretary of labor, during a swing he made through Milwaukee. Read more 
---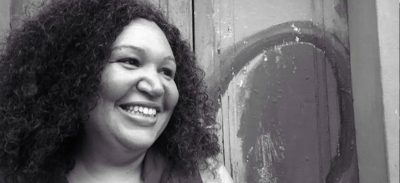 Why Lorgia García Peña Was Denied Tenure at Harvard.  By Graciela Mochkofsky / The New Yorker
A decision not to retain a beloved Latinx-studies professor raised questions about the university's commitment to students of color. García Peña had reached that point in a scholar's career when great promise crystallizes into solid achievement. She had become a leading reference in the field of ethnic studies; her first book, "The Borders of Dominicanidad," had been well reviewed and had received several awards; a new book, on diasporic Blackness, was under contract with the same publisher as her first, Duke University Press. Read more
---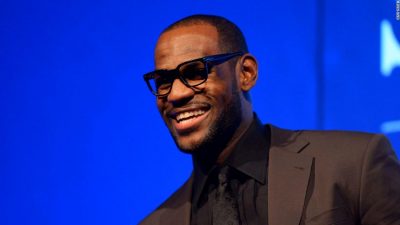 Group backed by LeBron James launches a campaign focused on criminal justice reform. By Amanda Jackson / CNN

The political organization cofounded by NBA superstar LeBron James launched a new campaign Monday to promote voting rights and criminal justice reform. The campaign, "Protect Our People," is being spearheaded by James' More Than a Vote, a voting rights organization; and Uninterrupted, an athlete empowerment brand. "We can't lose the momentum of last summer," reads a tweet from Uninterrupted. "We need real solutions to stop police brutality." Read more 
---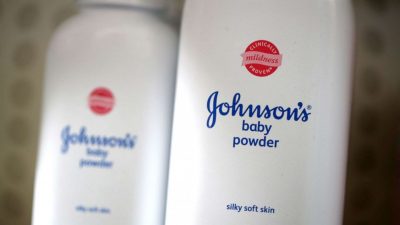 Lawsuit claims J&J knowingly put Black women at risk of cancer. By Khristopher J. Brooks / CBS News
A national Black women's group is suing Johnson & Johnson, claiming the company marketed its baby powder to Black women for decades despite knowing it had ingredients that could cause ovarian cancer.The National Council of Negro Women, or NCNW, filed a lawsuit Tuesday in the Superior Court of New Jersey. The organization claims in the lawsuit that several of its members have used Johnson & Johnson baby powder for years and now have ovarian cancer.  Read more 
---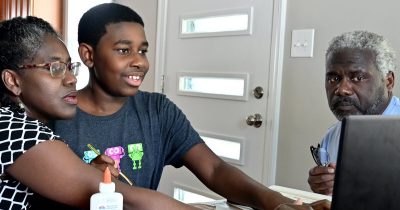 Home schooling exploded among Black, Asian and Latino students. But it wasn't just the pandemic. By Moriah Balingit and Kate Rabinowitz / Wash Post
Following the murder of George Floyd, Bates, who is Black, had a panic attack. She worried about the safety of her family. And she began to question whether the school her children attended was equipped to talk about racism with young students. Bates, who has a master's degree in theology and is now a manager in the banking industry, did not learn about systemic racism until she was in college. Would her children have to wait that long, too, to understand the roots of injustice? Read more
---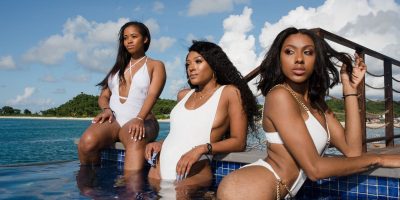 The Travel Industry's Reckoning With Race and Inclusion. By Tariro Mzezewa / NYT

Between the Covid-19 pandemic, which brought tourism to a near-complete halt for months on end, and last summer's protests for social justice, the past year has been one of reckoning for the travel industry on issues of race and inclusivity. Many travelers are paying close attention to whether companies are following through with their promises from last year. Black travelers, in particular, are doubling down on supporting Black-owned businesses. A survey released earlier this year by the consulting firm MMGY Global found that Black travelers, particularly those in the United States, Canada, Britain and Ireland, are keenly interested in how destinations and travel service providers approach diversity and have indicated that it has an influence on their travel decision-making.  Read more 
---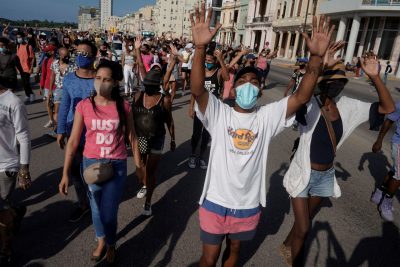 A Black uprising is shaking Cuba's Communist regime. By Charles Lane / Wash Post
Cuba's protests, suffocated for now, were overwhelmingly peaceful and included people of all ages and races. They have many causes — political dictatorship, economic deprivation, a failed government response to covid, sheer frustration. Yet contained within them — indeed, at their forefront — are the special grievances of Black people in a country where enslaved Africans were first brought during Spanish colonial times, followed in the 20th century by Caribbean laborers such as the Haitians who were exploited by Angel Castro, Fidel and Raúl Castro's father, on his vast estate. Read more 
Historical / Cultural
---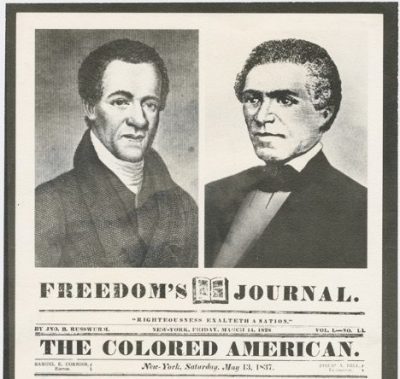 Protest, Property, and the Black Press.  By E. James West / AAIHS
Among the first Black business offices targeted by whites during the Tulsa assault were those of the Tulsa Star, one of the state's most prominent African American newspapers. Founded in 1912 by Black attorney A.J Smitherman, the Star's emphasis on Black rights helped the newspaper to secure a loyal following but sparked backlash from local whites. In turn, its offices in Greenwood became an important community hub and a symbol of Black protest – one that, depending upon the racial identity of onlookers, engendered pride and loathing in equal measure. Shown is a Combination image of Freedom's Journal co-editors Samuel E. Cornish and John B. Russwurm, the Freedom's Journal masthead of March 14, 1828 (Schomburg Center for Research in Black Culture). Read more 
Related: What we owe the Black Tulsans of the past. By Karen Attiah / Wash Post
---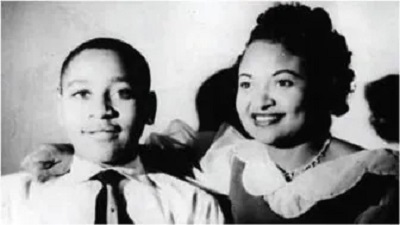 Emmett Till's 80th birthday is a chance to reflect on his legacy. By Lee O. Sanderlin / Clarion Ledger

Tears rolled down her cheeks as she watched the film, narrated by Oprah Winfrey, that detailed Emmett Till's last moments and the lasting legacy of his lynching. "It was horrifying," Jenice Crawford-Luckett, 66, said afterwards. "They just took him and lynched him. It could still happen today." Normally, birthdays are cause for celebration. Sunday, July 25, would have been Till's 80th had he not been brutally tortured and killed as a 14-year-old in the Mississippi Delta. "It's not a celebration," Pamela D.C. Junior, director of The Two Mississippi Museums, said. "It's a day to remember." Read more 
---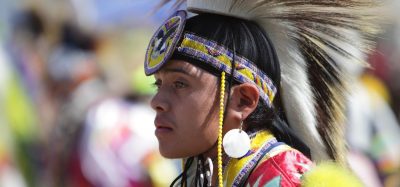 Washington has a big chance to correct a shameful state of affairs for Native Americans. By Bidtah Becker and Anne Castle / Wash Post
Much of the infrastructure talk in Washington these days focuses on large, complicated projects involving tunnels, bridges and highways. But there is a much more basic matter involving infrastructure that also merits attention: the need to provide clean water to the more than half a million Native Americans who lack the sort of water and sanitation services that other Americans take for granted. These households may have no toilet, no sink or any piped connection that delivers clean water, as a report by the Democratic staff for the House Committee on Natural Resources laid out in 2016. Others may be connected to a contaminated water supply that is not suitable for drinking and, in some cases, even poisonous. Still others may rely on systems that are deteriorating, unreliable and possibly polluted. Read more 
---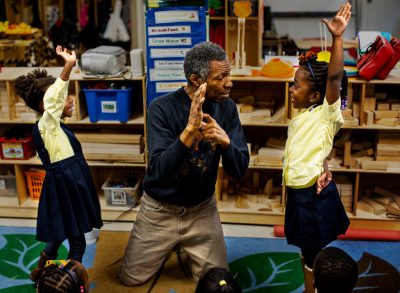 Lessons from segregated schools can help make today's classrooms more inclusive. By Sara Schley and Lissa Ramirez-Stapleton / The Conversation
Before the 1954 Brown v. Board of Education decision, Black children attended segregated schools that were full of Black teachers and other leaders who shared their Black experience. These adults passed along spoken and unspoken rules about living while Black in the United States. A contemporary example might be teaching and role modeling confidence in the face of negative stereotypes and statistics. For example, having just one Black teacher by third grade reduces the risk of Black boys dropping out of high school by 39%. Read more
---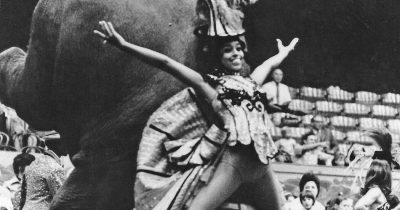 Alice Clark Brown, Black Star in a White Circus, Dies at 68. By Neil Genzlinger / NYT
As a young girl in Chicago in the late 1950s, Alice Clark Brown was entranced by a television show called "Circus Boy," especially the opening montage, in which a character named Corky rides a baby elephant. "I used to really admire him riding that elephant," she said years later. Fast-forward a few years. The child actor on the elephant, billed at the time as Mickey Braddock, became Micky Dolenz, one of the Monkees. And Ms. Brown became an elephant rider herself, with the Ringling Brothers and Barnum & Bailey Circus. She is thought to be the first Black showgirl in one of the Ringling Brothers' two touring companies. Read more 
---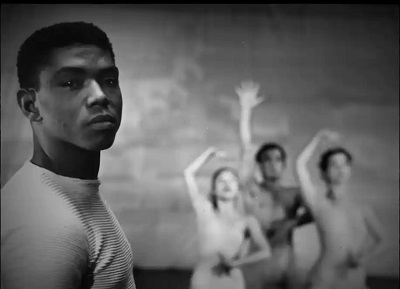 What made Mr. Ailey Mr. Ailey? New documentary offers a fuller picture of the modern dance pioneer. By Linda Matchan / Wash Post

The documentary "Ailey," opening nationwide in theaters Aug. 6, is a long-overdue portrait of the modern dance pioneer. Alvin Ailey died in 1989 at age 58, but, significantly, much of the Insignia Films documentary was filmed in 2018 at a New York dance studio near a street named Alvin Ailey Place. As we watch a new generation of Ailey dancers taking direction from hip-hop choreographer Rennie Harris, it's as though Ailey never really left; he and his company have always evolved to meet the times. Alvin Ailey is pictured in the 1950s with Misaye Kawasaki, Larry Maldonado and Lelia Goldoni of the Lester Horton Dance Group. (Bob Willoughby/Courtesy of Neon)  Read more 
Sports
---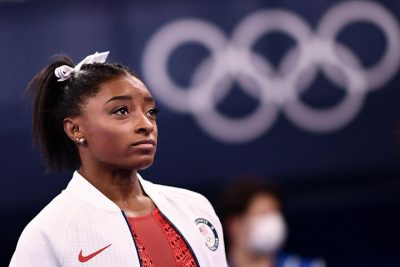 Simone Biles Busts The Myth That Mental And Physical Health Aren't Equal. By Lindsay Holmes / HuffPost

Mental health and physical health shouldn't be seen as two separate entities. But when it comes to sports and extraordinary athletes, many people still think they exist on two different planes. On Tuesday, Simone Biles withdrew from the Olympics gymnastics team final for her well-being. A Team USA coach reportedly said her exit was "not injury related" but "a mental issue she is having." Read more   
Related: The Superhumanity of Simone Biles. By Will Leiteh / New York Magazine
---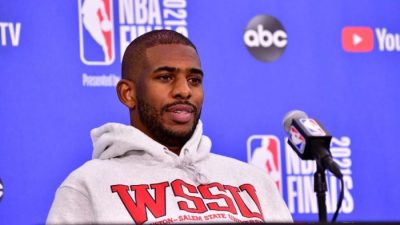 Chris Paul partners with Basketball Hall of Fame for four-team HBCU tournament. By Marc J. Spears / The Undefeated

Phoenix Suns guard Chris Paul is continuing to put the spotlight on historically Black colleges and universities (HBCUs) with the arrival of a new college basketball tournament, The Undefeated has learned. Paul and the Basketball Hall of Fame have partnered in the development of the Chris Paul HBCU Tip-Off on Nov. 22-23 at the Mohegan Sun Casino in Uncasville, Connecticut. The two-day doubleheader will feature HBCUs Morehouse College, Virginia Union, West Virginia State and Winston-Salem State. The games are also expected to be televised nationally, a source said. Read more 
Site Information
---
Visit our home page for more articles, book/podcast and video favorites. And at the top of this page register your email to receive notification of new editions of Race Inquiry Digest. Click here for earlier Digests.
About Race Inquiry and Race Inquiry Digest. The Digest is published on Mondays and Thursdays. 
Use the buttons below to share the Digest in an email, or post to your Facebook, Linkedin or Twitter accounts.