Featured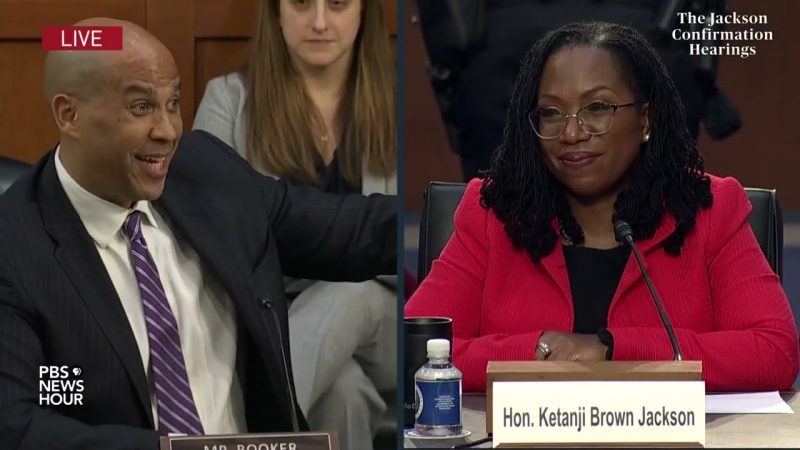 Booker brings out emotion during Jackson hearing. By Myah Ward / Politico

Sen. Cory Booker, as might have been expected, tapped into Supreme Court nominee Ketanji Brown Jackson's personal story on Tuesday — causing the judge to get a bit emotional as she talked about her parents and her children. The tone shifted in the room as Booker (D-N.J.) had the mic, cracking jokes and asking Jackson about everything from the values her parents instilled in her to what she meant in her opening statement when she suggested she wasn't always the perfect mother. The nominee had tears in her eyes when she talked about trying to find a balance between working toward her goals and being a good mother to her two daughters, Leila and Talia. Read more ,   and WATCH: Sen. Cory Booker defends Jackson against GOP attacks during confirmation hearing. PBS
Related:  Supreme Court nominee Ketanji Brown Jackson's hearing takes a grotesque turn. By Ian Millhiser / Vox
Related: Judge Jackson's Confirmation Hearing Has Little to Do With Judge Jackson. David A. Graham  / The Atlantic
Related: Judging a Judge on Race and Crime, G.O.P. Plays to Base and Fringe. By Jonathan Weisman and Jazmine Ulloa / NYT
Political / Social
---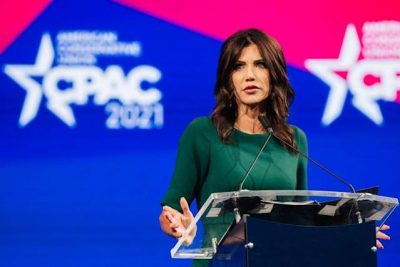 South Dakota Governor Kristi Noem Signs Anti-Critical Race Theory into law, citing "discomfort." By Noah A> McGee / The Root
South Dakota Gov. Kristi Noem signed legislation that would ban public universities in the state from using training material that could possibly cause racially based "discomfort," according to The Hill. Similar to a bill passed in Florida that prohibits schools and businesses from making white people feel discomfort when teaching about racism. In a statement, Gov. Noem said, "No student or teacher should have to endorse Critical Race Theory in order to attend, graduate from, or teach at our public universities. College should remain a place where freedom of thought and expression are encouraged, not stifled by political agendas." Read more 
Related: Trump views critical race theory in schools as an existential threat. By Rex Huppke / USA Today
Related: Suburban parents are fighting book bans because of the threat of censorship. By Odette Yousef / NPR
---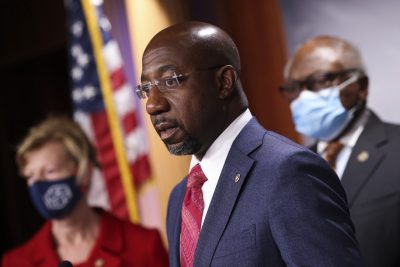 Can Raphael Warnock win Georgia a Second Time? By Daily Kos Staff
If the election were today, Senator Warnock could be destined for defeat against Football Star Herschel Walker, the almost certain nominee for the GOP. Walker has taken a thin 0.7% lead in the 2022 polling average as Democrats' numbers have slid nationally against the GOP. Perversely, the fact that the polling is so close is good news for Warnock, because he has plenty of material to use against Walker and ample time to narrow the gap. Walker has a graveyard packed with skeletons that could derail his candidacy, and Republicans are taking a huge risk nominating him in one of the most important Senate races of the cycle. Read more 
---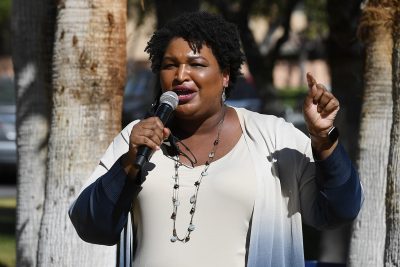 Stacey Abrams files lawsuit after being blocked from fundraising for Georgia governor campaign.  By Maya Lang / The Guardian
Stacey Abrams has filed a lawsuit seeking to immediately begin fundraising for her campaign for governor under a state law that prevents her gubernatorial leadership committee from doing so. Abrams is requesting to take advantage of a new kind of fundraising committee created by Georgia lawmakers last year, which her opponent, the Republican governor, Brian Kemp, has already been able to make use of. Called a leadership committee, it allows certain people and groups to accept unlimited contributions. Giving to direct candidate committees, on the other hand, is limited to $7,600 apiece for the primary and general elections and $4,500 for any runoff election. Read more 
---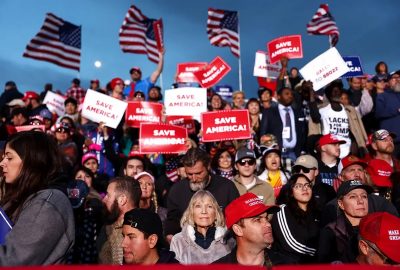 New research on Trump voters: They're not the sharpest tools in the box.  By Chauncey Devega / Salon
Recent research by Darren Sherkat, a professor of sociology at Southern Illinois University, demonstrates that America's democracy crisis may be even more intractable than the above evidence suggests. In his recent article "Cognitive Sophistication, Religion, and the Trump Vote," which appeared in the January 2021 edition of Social Science Quarterly, Sherkat examined data from the 2018 General Social Survey and concluded that there are substantial negative differences between the thinking processes and cognition of white Trump voters, as shown in the 2016 presidential election, as compared to other voters who supported Hillary Clinton or another candidate, or who did not vote at all. Read more 
---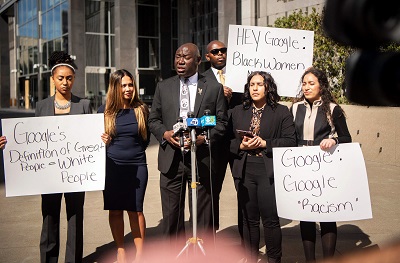 Black women allege Google fosters 'racist culture' in lawsuit against the company. By Curtis Bunn / NBC News 
Attorney Benjamin Crump says more former employees are coming forward in a class-action lawsuit with similar stories about the culture at the search engine giant.

Google fosters a work environment that marginalizes Black employees, denies people of color advancement opportunities and ignores sexual harassment claims, among other indiscretions, according to plaintiffs in a class-action lawsuit filed against the company in California this week. At a press conference in San Francisco on Monday, attorney Ben Crump and two former employees of the search engine behemoth detailed what they called a "racist culture" at the enterprise headquartered in Mountain View, California. Read more 
Related: Half Of Women Of Color In U.S. Make Less Than $15 An Hour. By  Sarah Ruiz-Grossman / HuffPost
Related: More Black women run for Congress, statehouse seats inspired by Harris. By Deborah Barfield Berry / USA Today
---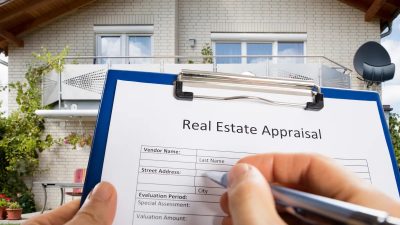 Biden Administration Unveils Plan to Tackle Racism in Home Appraisals. By Keith Reed / The Root

Unjustly low appraisals cost Black homeowners millions in equity every year
The Biden Administration announced a plan that seeks to reduce the impact of racial bias in the home appraisal industry, a problem that robs Black homeowners of millions of dollars in equity every year, furthering the problematic legacy of redlining and other institutional biases in the housing market decades after they were outlawed. Read more 
Related: Home values soared during the pandemic, except for these Black families. By Tracy Jan / Wash Post 
---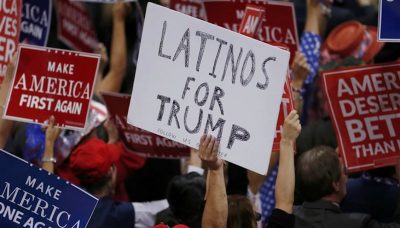 Latinos Aren't Leaving the Democratic Party. The Party Is Leaving Them. By Mike Madrid / NYT
Democrats working to save their slim majority in the House in November's elections have been sounding alarms lately over research showing that Republican attacks on culture-war issues are working, particularly with center-left, Hispanic and independent voters. Hispanic voters, many of us alienated by progressive labels and mottos like "Latinx" and "defund the police," have been drifting rightward as Donald Trump marginally increased the G.O.P. Hispanic vote share in 2016 and again in 2020 — a phenomenon, it should be noted, that goes beyond Mr. Trump or any individual campaign. Read more 
---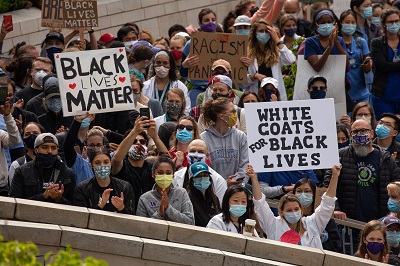 Doctors fighting racial health disparities face threats, harassment. By Tyler Kingkade / NBC News 
"It feels like when we make one step forward, the racists make five steps forward," a New York doctor said.
Dr. Aletha Maybank joined the American Medical Association as its first chief health equity officer in 2019, determined to fight racial disparities in medicine. That work grew more urgent in 2020 as the Covid-19 pandemic exposed deadly inequities in health care, and as George Floyd's murder turned the country's attention to the pervasiveness of systemic racism. The AMA issued a statement decrying racism as an urgent threat to public health, and Maybank focused on the organization's efforts to "dismantle racist and discriminatory policies and practices across all of health care." Read more 
---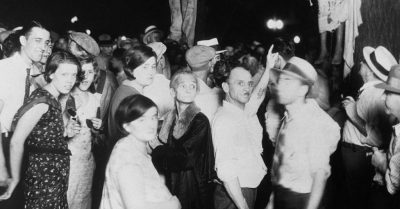 Why did it take so long to make lynching a hate crime? By Editorial Board / Wash Post 
Nearly 6,500 people — mostly Black men, Black women and Black children — were brutally murdered between 1865 and 1950 by White Americans who saw it as a way to terrorize, control and subjugate them after slavery and during the Jim Crow era. Local, state and federal officials ignored, tolerated and even approved the racial violence. Lynching's stain will never — can never — be cleared away, but now there will be no more looking away. A bill making lynching a federal crime is finally headed to the White House to be signed into law. Read more 
---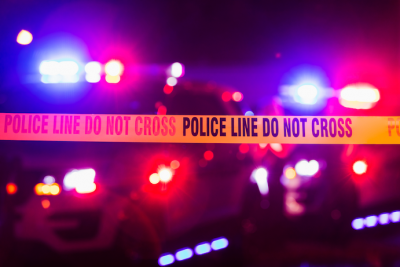 The real story about crime Republicans won't tell you. By Jonathan Capehart / Wash Post 
"We are in the middle of a violent crime wave including soaring rates of homicides and carjackings," McConnell droned during a floor speech March 15. "Amid all this, the soft-on-crime brigade is squarely in Judge Jackson's corner." What McConnell doesn't tell you is that his home state of Kentucky has the third-highest homicide rate per capita in the United States. In fact, eight of the 10 states with the highest homicide rates in 2020 voted that year for Donald Trump. This startling data is revealed in a new report from centrist think tank Third Way. Mississippi leads the way with a 2020 homicide rate of 20.5 per 100,000 residents, the report says, and "the five states with the highest murder rates, all Trump-voting states, had rates at least 240 percent higher than New York's murder rate and at least 150 percent higher than California's." Read more 
Ethics / Morality / Religion
---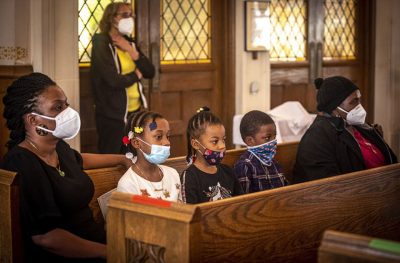 Black Catholics survey prompts need for prioritizing racial justice. By NCR Editorial Staff

The report on "Black Catholics in America," released on March 15 by the Pew Research Center, is a wealth of information, providing insights into a community of more than 3 million members of the U.S. church. Among the findings: Wide majorities of Black Catholics oppose sexism and discrimination against women (75%), are accepting of homosexuality (78%) and say immigrants strengthen society (86%). Perhaps not surprisingly, more than three-quarters of Black Catholics say that opposition to racism is essential to being a Christian for them. And they're right: Anti-racism is essential to our Catholic faith, as Jesus' witness and teachings affirm the dignity and equality of all human beings. So why aren't our churches talking more about racial justice? Read more 
---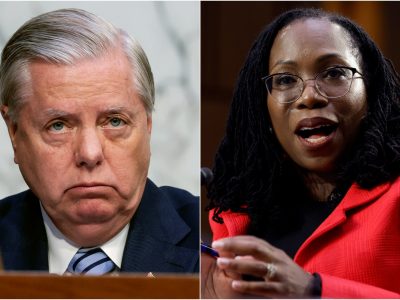 At confirmation hearing, Lindsey Graham grills Ketanji Brown Jackson on faith. By Jack Jenkins / RNS

South Carolina Republican Sen. Lindsey Graham grilled Supreme Court nominee Judge Ketanji Brown Jackson about her faith on Tuesday (March 22), an uncomfortable exchange that confirmed Jackson's status as a Protestant Christian and highlighted questions about the separation of church and state. The line of questioning emerged during the second day of Senate hearings to determine whether to confirm Jackson to the Supreme Court, with Graham leveraging the moment to air grievances about how Democrats treated past Supreme Court nominees. After noting Jackson had mentioned her faith during her opening remarks to the Senate Judiciary Committee the day before, Graham asked: "What faith are you, by the way?" Read more 
---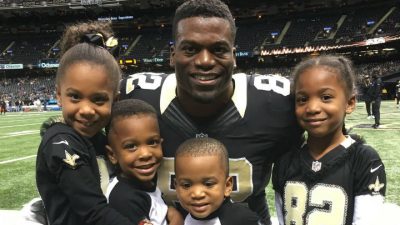 Benjamin Watson Knows Life Is a Team Sport. By Russell Moore / Christianity Today

At first glance, it may seem hard to believe that former NFL Super Bowl champion Benjamin Watson does not have much in common with the rest of us. But listening into his conversation with Russell Moore, you'll find that he shares many of the same struggles that his fellow brothers and sisters in Christ do. On this episode of The Russell Moore Show, Watson shares his story of growing up in a Christian home where he came to faith as a young boy. He and Moore talk about Watson's struggles with perfectionism, turning to works-based righteousness, and seasons of having "one foot in the world" despite his ongoing faith. Listen here 
Historical / Cultural
---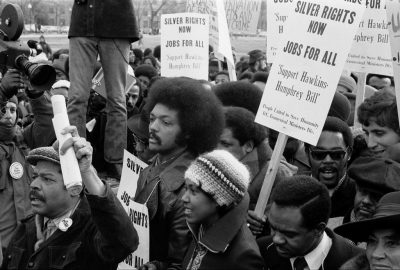 Black Mayors, Black Politics, and the Gary Convention. By Brandon Stokes / AAIHS
The National Black Political Convention of 1972 saw many national giants on the Black political scene with Amiri Baraka and Jesse Jackson, and the specter of Shirley Chisolm's run for president, all coalesce in one place. The adage of all politics is local could not have been more apt as Mayor Richard Hatcher's city of Gary played host to the convention. Through the eyes of Mayor Hatcher, we can see the plight of the Black Mayors of urban cities and the civil rights era that ushered in Black mayors in urban epicenters. The National Black Political Convention in Gary served as an ominous cloud over the pyrrhic victory of Black mayors, starting with the city of Gary itself.  Read more
---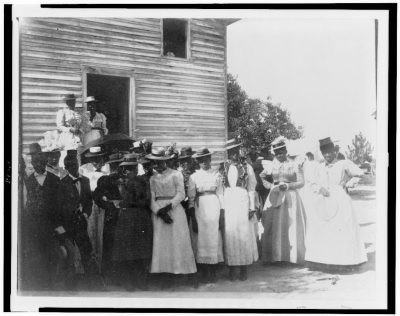 Northern Black People's Freedom Struggle in the Nineteenth Century. By Holly A. Pinheiro, Jr. / AAIHS
African Americans posed outside of a church, Georgia, 1899 [or 1900] (Courtesy of the Library of Congress)
During the mid-nineteenth-century, Black people collectively fought for racial equality and social justice within the U.S. The scholarship of historians, including Herbert G. Gutman and Jennifer L. Morgan, collectively illustrate that enslaved people consistently and diversely challenged the complex institution of slavery. Their work, for instance, highlights that enslaved people demonstrated agency (over an extended period and locations) in their unified demands for the recognition of their humanity.  Read more 

---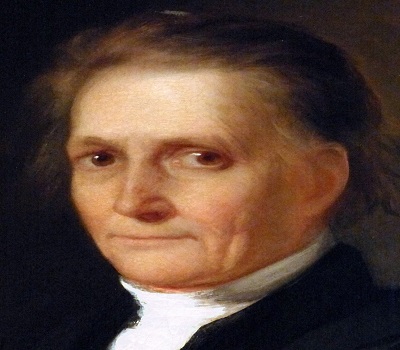 Ted Cruz told Ketanji Brown Jackson that Bushrod Washington was not 'controversial.' He was an enslaver. By Gillian Brockell / Wash Post

---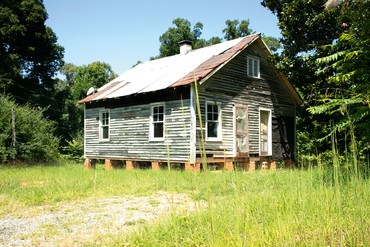 The Artists Turning Nina Simone's Childhood Home Into a Creative Destination. By Adam Bradley / NYT
Five years ago, Johnson partnered with three other prominent Black American artists — the conceptualist Adam Pendleton, the abstract painter Julie Mehretu and the painter, collagist and filmmaker Ellen Gallagher — to help bring another towering ancestor into focus: the genre-defying musical performer and civil rights activist Nina Simone. Simone's childhood home, located in Tryon, N.C., a small town of 1,600 nestled at the base of the southern escarpment of the Blue Ridge Mountains, was at risk of succumbing to age and neglect. Once the artists were made aware of this, they bought the house, for $95,000, in 2017. The following year, the National Trust for Historic Preservation designated it a national treasure. Read more 

---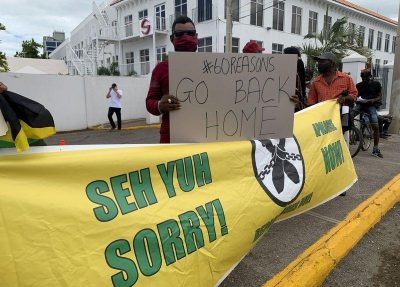 Jamaican Leaders Shun Prince William, Kate Middleton Visit, Demand Slavery Reparations. By Danica Coto / HuffPost
A group of 100 well-known figures accused the British royal family of perpetuating "the greatest human rights tragedy in the history of humankind."

Dozens of well-known leaders in Jamaica including professors and politicians are demanding an apology and slavery reparations as the Duke and Duchess of Cambridge prepare for a trip to the former British colony. The group is rejecting the visit of Prince William and Kate scheduled for Tuesday, part of a larger trip to the Caribbean region that coincides with the 60th anniversary of Jamaica's independence and the 70th anniversary of the coronation of Queen Elizabeth II. Read more 
Sports
---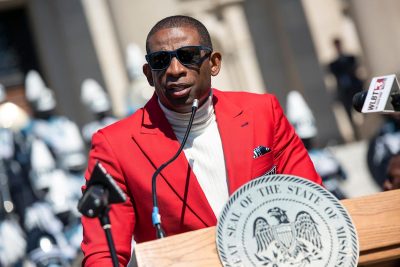 Deion Sanders names the NFL teams not at Jackson State pro day. By Khari Thompson / USA Today

Deion Sanderssaid that he was going to call out the teams that didn't come to Jackson State football pro day on Monday. On Tuesday, he named each team that wasn't in attendance in an Instagram video.  "Twenty-four teams. Twenty-four teams came to witness our kids yesterday in its entirety (Editor's note: 22 teams were reportedly at Jackson State's pro day Monday). And I appreciate you," Sanders said. "But, there's 32 teams in this Crayola box. Therefore, the Dolphins, the Broncos, the Texans, the Bills, the Buccaneers, the Ravens, the Panthers, the Browns, the Vikings, and the Eagles, where art thou? You could have sent somebody man. You could have shown up just a little bit." Read more 
---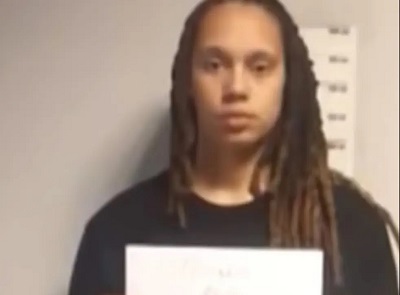 Detained WNBA star Brittney Griner in 'good condition' in Russia says U.S. State Department official. By The Athletic Staff
Detained WNBA star Brittney Griner was found to be in "good condition" after being granted consular access from the U.S. embassy, according to U.S. State Department spokesman Ned Price. Griner is being detained in Russia on drug smuggling charges, a person close to the situation has confirmed to The Athletic. "Within the past couple hours, an official from our embassy has been granted consular access to Brittney Griner," Price told CNN on Wednesday. "… Our official found Brittney Griner to be in good condition and we will continue to do everything we can to see to that she is treated fairly throughout this ordeal." Read more 
---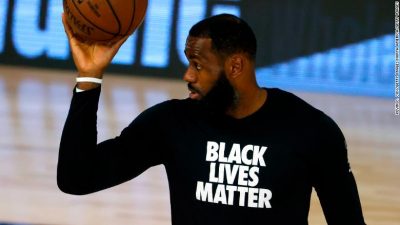 In his 19th season, LeBron James is more aware than ever of his place in NBA history. By Candace Buckner / Wash Post
James may still lean on the clever branding of being just a kid from Akron, Ohio, but his story is far more significant to the game of basketball, and the world of sports, than a local-kid-made-good tale (and he knows that, too). James may not have all the rings that Michael Jordan has, but his greatness on the court has been linked to his mission away from it, something that Jordan cannot claim. He opened a school in his hometown, raised his voice against police violence in the Black community and helped usher in an athlete empowerment era. The only regrettable thing about that "Chosen 1" tattoo James had inked way back when he was a teen is that now it seems a bit understated. Read more
Site Information
---
Articles appearing in the Digest are archived on our  home page. And at the top of this page register your email to receive notification of new editions of Race Inquiry Digest. Click here for earlier Digests. The site is searchable by name or topic.  See "search" at the top of this page. 
About Race Inquiry and Race Inquiry Digest. The Digest is published on Mondays and Thursdays. 
Use the customized buttons below to share the Digest in an email, or post to your Facebook, Linkedin or Twitter accounts.