Featured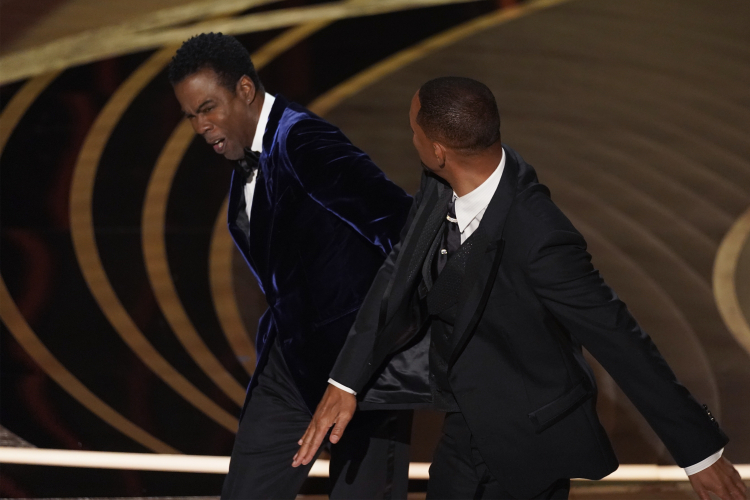 The Two Americas Debating Will Smith and Chris Rock. By Jemele Hill / The Atlantic

Black people and white people aren't necessarily discussing the Oscars slap in the same way.
What has developed since that unforgettable moment at the Oscars is a classic "two Americas" conversation. By that I mean: Black people and white people aren't necessarily talking about the incident in the same way. That much was evident in the celebrity reaction. Tiffany Haddish, a Black actor and comedian who starred with Jada Pinkett Smith in the blockbuster movie Girls Trip, told People: "When I saw a Black man stand up for his wife, that meant so much to me." To my eyes, Black commentators were more willing to joke about the incident—perhaps because, as Will Packer, the television and film megaproducer who oversaw the Oscars broadcast, tweeted after the show, "Black people have a defiant spirit of laughter when it comes to dealing with pain because there has been so much of it."  Read more 
Related: The Oscars slap seen around the world is bad for Will Smith and for Hollywood. By Bill Carter / CNN 
Related: Will Smith Owned the Williams Sisters' Story Onscreen. Then He Stole Their Moment. By Christopher Clarey / NYT
Related: Chris Rock's 'joke' about Jada Pinkett Smith was rooted in racism and male patriarchy. By Brennan Nevada Johnson / NBC News 
Political / Social
---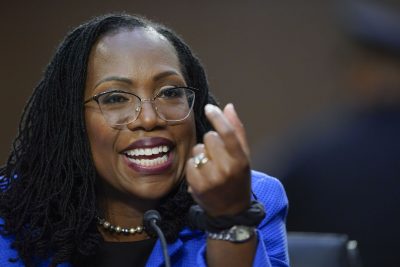 Two-thirds of Americans back Judge Jackson for Supreme Court. By John Fritze / USA Today
After four days of hearings last week, the Senate Judiciary Committee is expected to vote Monday on Jackson. Democrats are pushing for a final vote on her confirmation by Easter.
As the Senate moves closer to confirming Judge Ketanji Brown Jackson as the first Black woman ever to serve on the Supreme Court, a new poll released Wednesday indicated she has widespread support from the public. Two-thirds of Americans said that if they were senators they would vote to confirm Jackson, according to a Marquette Law School poll. Nearly half of the poll's respondents described the appellate judge as "very qualified" to serve on the nation's highest court. Read more 
Related: The Exploitation of Judge Jackson. By Emily Bazelon / NYT
---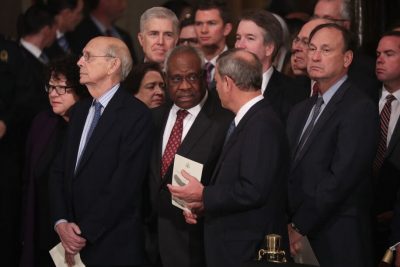 As momentum builds in Congress to do something about Thomas, impeachment needs to be an option. By Joan McCarter / Daily Kos 
Supreme Court Justice Clarence Thomas is a problem for the court, for the nation, and for democracy in general. That's been true for decades, as long as his deep ties to the dark money swirling around the judiciary, and doesn't even take into account the extremely partisan activities of his "best friend" and wife Ginni. Since those activities now include attempting to overthrow the government, the problem of Clarence Thomas just got a whole lot more glaring—and congressional leadership has been caught just a bit flat-footed. Read more 
Related: How to Impeach a Supreme Court Justice. By Kimberly Wehle / Politico
Related: Supreme Court Justice Clarence Thomas's long fight against fair elections. By Ian Millhiser / Vox
---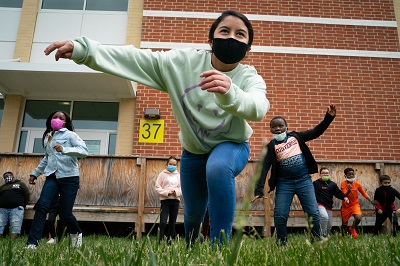 In 'social-emotional learning,' right sees more critical race theory. By Laura Meckler / Wash Post
Administrators in Minnesota's Anoka-Hennepin School District were already looking for ways to support students' mental well-being before the pandemic, driven in part by a string of student deaths, including some suicides.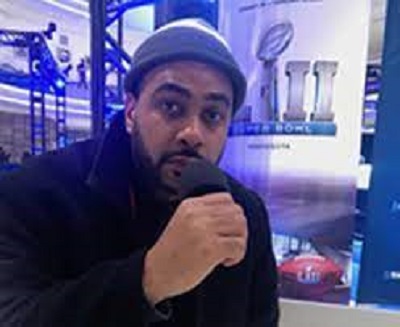 Watch "Minneapolis Public School Teachers Strike (A Black Perspective) Pt. 3 ." By Ralph Crowder / You Tube
The Minneapolis Public Schools Teacher Union Strike documented at the beginning of it's second week has been a conversation between mainly two well funded organizations (Teachers Union & School District) which have a mission to serve all student populations. Black families/community have been a missing voice but most impacted by the systemic failure of Black students, many who are not reading at grade level. The city of Minneapolis continues to be in the National spotlight of concern... Watch here
Related: Midwest Dispatch: Minneapolis Police vs. Teachers—A Tale of Two Contracts. By Sarah Lahm / Progressive 

---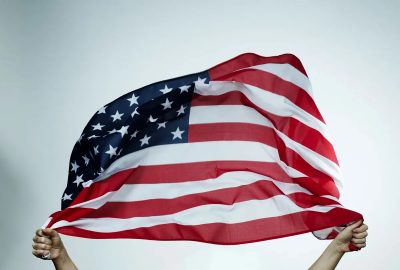 The "race-obsessed liberal" nightmare: "We have to fight for a country that doesn't love us back." By D. Watkins / Salon

Writer Wajahat Ali stopped by "Salon Talks" to discuss his new book, incarceration, Ukraine and white privilege
"Go back to your country," is something that almost every person with Black or Brown skin living in America will hear at some point in their life. White people with heavy accents could yell, "I'm from Sweden, f**k America!" and still would probably never be told to go home. It's actually pretty funny, because the U.S. is always sold as this big ol' melting pot, until a POC pisses off the owners of that said pot – and then it's no longer about "we" but more of an "us versus them" kind of thing. Award-winning playwright Wajahat Ail brilliantly captures the "us versus them" feeling in his new memoir, "Go Back to Where You Came From: And Other Helpful Recommendations on How to Become American." Read more 
---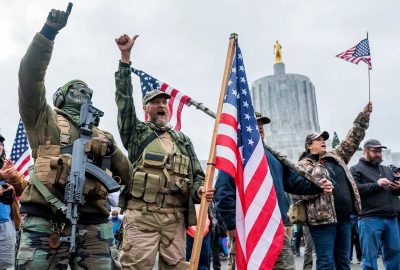 A new civil war? Maybe so — but it won't look anything like the first one. By Chauncey Devega / Salon
Almost every day offers more evidence of how American fascism is becoming a reality. We now know for certain that Donald Trump and his coup cabal attempted to overthrow American democracy on Jan. 6, 2021. The coup continues as Republicans and their agents are attacking America's multiracial democracy in dozens of states, seeking to make it impossible for Black and brown Americans and other Democratic Party constituents to have their votes counted fairly. Read more

---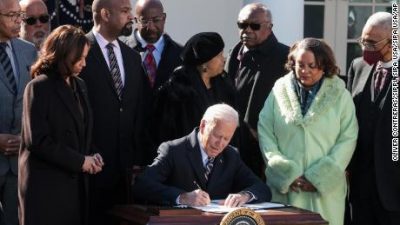 Biden signs legislation named for Emmett Till making lynching a federal hate crime. By Kiara Alfonseca / ABC News
Congress failed to pass anti-lynching legislation over 200 times.

President Joe Biden has signed the Emmett Till Anti-lynching Act into law Tuesday, making lynching a hate crime under federal law. "It was pure terror, to enforce the lie that not everyone — not everyone belongs in America, not everyone is created equal," Biden said. "Terror, to systematically undermine hard fought civil rights, terror, not just in the dark of night but in broad daylight. Innocent men, women and children, hung by nooses, from trees, bodies burned and drowned, castrated." Read more 
---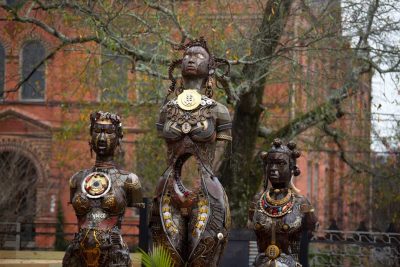 Infant mortality and Black women's health get attention at conference. By Cristela Gierra / NPR
Mothers of Gynecology, a statue honoring enslaved Black women who were unwilling subjects in experiments that resulted in medical advances, was created by Michelle Browder in Montgomery, Ala.

Birth professionals from around the country gathered in Montgomery, Ala., to heal, to learn and to honor the lives and sacrifices of three women: Anarcha, Lucy, and Betsey, the Mothers of Gynecology. These towering mothers built of scrap metal were the cornerstone of a two-day conference in late February centered on Black maternal health inside Old Ship A.M.E Zion Church. "There's so much that people don't know about," says Dr. Veronica Maria Pimentel, an obstetrician gynecologist based in Hartford, Ct., who began a petition two years ago asking those in her field to recognize the contributions of Anarcha, Lucy and Betsey. Read more 
Ethics/ Morality / Religion

---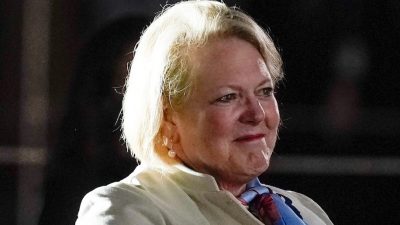 What the Ginni Thomas text furor warns about an outsize role of faith in politics. By Michael Gerson / Wash Post
Among the many disturbing revelations in the post-2020-election text-message correspondence between Virginia "Ginni" Thomas, wife of Supreme Court Justice Clarence Thomas, and then-White House Chief of Staff Mark Meadows is their tone of religious certainty. "This is a fight of good versus evil," wrote Meadows. "Evil always looks like the victor until the King of Kings triumphs. Do not grow weary in well doing." In another, Thomas threatens: "You guys fold, the evil just moves fast down underneath you all." There is an air of absurdity in attributing a win to God only when Donald Trump is victorious. But Thomas and Meadows were deadly earnest. Read more 
Related: Kayleigh McEnany wants more "Christian babies": It's an overt call-out to racist paranoia. By Kathryn Joyce / Salon
---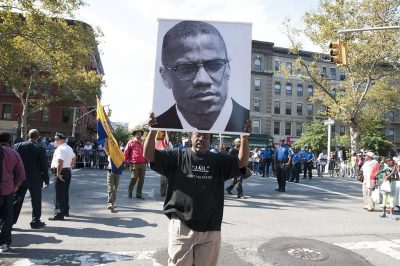 Malcolm X's Gospel. By Ellen McLarney / AAIHS
African American Day Parade, W. 136th St. at Adam Clayton Powell Blvd., Harlem, New York City, 2010 (Courtesy of the Library of Congress)
In April 1957, Malcolm X began writing his "God's Angry Men" column in the New York Amsterdam News, immediately after the brutal police beating of Hinton Johnson. The paragraphs of his June 1st column end with the refrain "White Man's Heaven Is Black Man's Hell"—the title of a song Louis X, later Farrakhan, recorded on vinyl in 1960. Farrakhan studied, worked, and served under Malcolm, "enough time for him to incorporate Malcolm's oratorical style into his own," writes Manning Marable. Malcolm wove gospel music into his June 1st column, during a time music was nearly banned in the Nation of Islam—and gospel was becoming a critical instrument of the civil rights movement. Read more 

---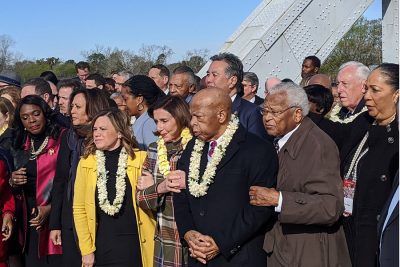 Nonviolence explained: A civil rights veteran preaches a 'quiet no.' By  Dwight A. Weingarten / CS Monitor
Nonviolence theorist Rev. James Lawson (second from right in brown jacket) crossed the Edmund Pettus Bridge in Selma Alabama, in March 2020 with civil rights leaders and politicians
The Rev. James M. Lawson Jr. is a Methodist minister whose theories and strategies of nonviolence were used in the civil rights struggles of the 1950s and 1960s. His new book – "Revolutionary Nonviolence: Organizing for Freedom," a collection of his talks and dialogues – is a "how to" guide for the next generation. In a wide-ranging conversation, edited for length and clarity, Mr. Lawson touched on the war in Ukraine; an FBI investigation of dozens of bomb threats against historically Black colleges and universities this year; last year's Jan. 6 attack on the U.S. Capitol; and lynching, which became a federal hate crime today when President Biden signed the Emmett Till Antilynching Act into law.He told the Monitor that most changes in history aren't wrought by violence, but by "changes of the mind [and] of the spirit." Read more 

---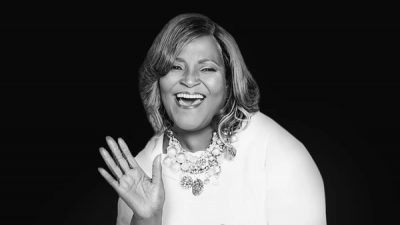 Died: Gospel Singer LaShun Pace, Who Praised God from 1970s Revivals to 2020s TikTok.  By Rick Szcues / Christianity Today
LaShun Pace sang of God's power. With a voice that could hold an angelic note or drop down to a sinner's growl, she declared the Lord's victory on a revival circuit in the 1970s, on the Billboard charts in the 1990s, and on TikTok in the 2020s. She sang of a God revealed in times of trouble—belting it out, even as she went through her own unbearable suffering.Pace, a founding member of the Anointed Pace Sisters and a solo gospel singer with eight studio albums, died on March 21 at age 60. She was remembered as the voice of the Black church experience, one of "the greatest singers to ever touch this planet," and a gospel music legend.  Read more and Listen here
Historical / Cultural

---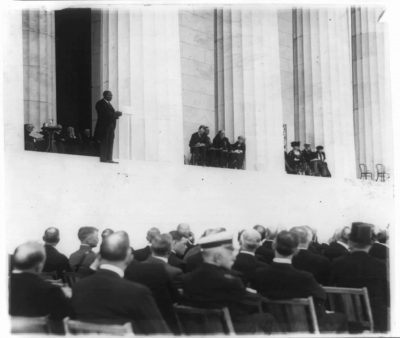 As Lincoln Memorial turns 100, group hopes to right a century-old wrong. By John Kelly / Wash Post

Lincoln Group members love exploring all aspects of the 16th president's life — and what has happened since that life ended. That includes what happened on May 30, 1922, the day the Lincoln Memorial was dedicated on the National Mall. That's where Robert Russa Moton comes in. He was the second principal of the Tuskegee Institute, the Alabama college founded by Booker T. Washington. Moton was the only African American speaker invited to address the crowd at the dedication of the Lincoln Memorial. For an event supposedly celebrating the man who freed enslaved people — Moton was himself the son of a man born into slavery — Black people were treated abysmally at the ceremony. The seating was segregated, with Black attendees forced to sit separately from White ones. And Moton was told by the event's White organizers that the first draft of his speech was too confrontational. Read more
---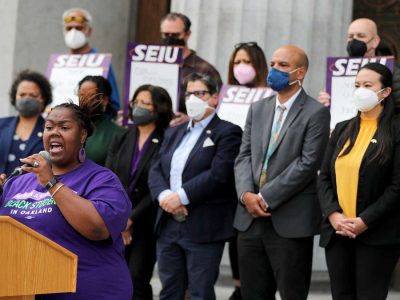 California group votes to limit reparations to slave descendants. By AP and NPR
Pecolia Manigo of Reparations for Black Students speaks in a press conference at Oakland City Hall in Oakland, Calif., on Feb. 9, 2022

California's first-in-the-nation task force on reparations voted Tuesday to limit state compensation to the descendants of free and enslaved Black people who were in the U.S. in the 19th century, narrowly rejecting a proposal to include all Black people regardless of lineage. The vote was split 5-4, and the hours-long debate was at times testy and emotional. Near the end, the Rev. Amos Brown, president of the San Francisco branch of the NAACP and vice chair of the task force, pleaded with the commission to move ahead with a clear definition of who would be eligible for restitution. Read more 
---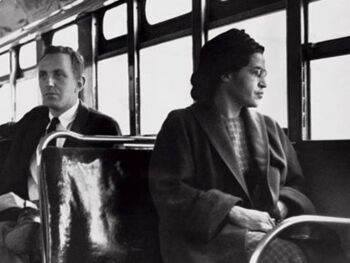 The Montgomery Bus Boycott: Crash Course Black American History.  By Clint Smith / YouTube
For 381 days in 1955 and 1956, the Black citizens of Montgomery, Alabama boycotted the city bus system. Black riders had been mistreated on public transit all over the country for decades, and the national coverage of the Montgomery Bus Boycott intensified the public conversation about Civil Rights. By the time the Supreme Court decided that discrimination on busses was a violation of the 14th amendment, boycott leaders like Rosa Parks and Martin Luther King Jr were household names and the Civil Rights movements was on the national stage. Watch here 
---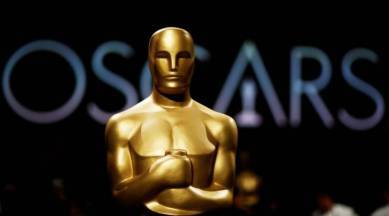 ---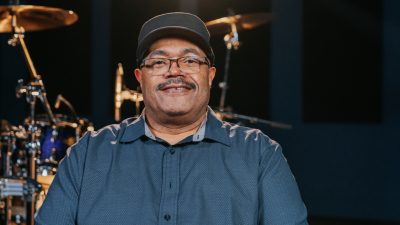 The Story Behind James Brown's Legendary Fatback Groove  By Dennis Chambers / You Tube

When he was just 13 years old, Dennis Chambers was invited to play drums with the legendary James Brown. He wasn't allowed to go on tour unless he brought a tutor with him, and unfortunately it wasn't possible at the time. Dennis Chambers went on to have an incredible career anyway, cutting his teeth with Parliament/Funkadelic, John Scofield Band, Carlos Santana and many others. But Chambers will always remember the James Brown opportunity and continued to enjoy his music. Watch here
Sports
---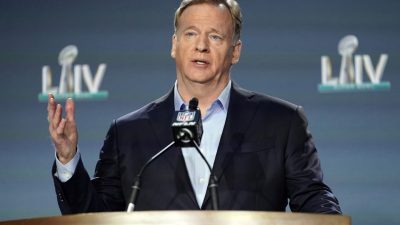 NFL teams must hire women or racial minorities in the 2022 football season. By Ayana Archie / NPR
The National Football League set forth new diversity and inclusion efforts for the 2022 season at its annual owners meeting, such as requiring its 32 teams to employ a "female or a member of an ethnic or racial minority" as an offensive assistant, the league said in a statement. Candidates must have at least three years of collegiate or professional experience in coaching football. Those persons will receive a one-year contract with a salary and benefits, the organization announced. For the roles, the NFL will reimburse teams up to $200,000 in 2022 and $205,000 in 2023 from a league fund for coaches. Read more 
Related: NFL will require every team to have minority coach in key offensive role. By Mark Maske / Wash Post
Related: Did the NFL Just Hint That It Will Finally Have Black Ownership? By Keith Reed / The Root
---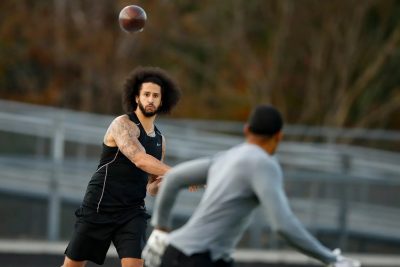 Colin Kaepernick Campaigns for N.F.L. Return With Pop-Up Workouts. By Emmanuel Morgan / NYT
As teams snatch up quarterbacks in free agency, Kaepernick has been quickly organizing workouts around the country and posting them to social media.
In the five years since he last played in an N.F.L. game, Colin Kaepernick, the former San Francisco 49ers quarterback who ignited an international debate on athletes' right to protest, has only sporadically surfaced in public. Accepting an award here, or rolling out a Netflix series there, Kaepernick has in those calculated appearances always affirmed that he was "staying ready" for a return to football. Read more 
---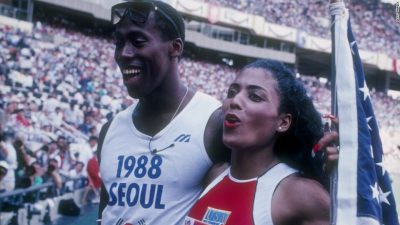 'A Blessing In Disguise': Florence Flo-Jo' Griffith Joyner's Husband Al Joyner Reportedly Buys Back Late Wife's Memorabilia. By Nicole Duncan- Smith / Yahoo News

Nezhoda told TMZ he recently bought the memorabilia from George, the owner of Bargain Hunters thrift store in Poway, California, who says in 2014 he acquired a storage locker in San Diego that once belonged to Flo-Jo. The lot reportedly included some of her "rare photos and magazines" featuring the history-making Olympian, one of her track satin NBC Olympics jackets, a batch of autographed Barbie dolls, and a pair of the cleats she wore when she set Olympic and world records for the 100 meters and 200 meters, respectively at the 1988 Seoul Olympics and secured three medals for the United States. (Earlier that summer in the U.S. Olympic Trials Griffith Joyner had set the world record of 10.49 seconds in the 100 meters, a mark that still stands.) Read more 
Site Information
---
Articles appearing in the Digest are archived on our  home page.  And at the top of this page register your email to receive notification of new editions of Race Inquiry Digest.
Click here for earlier Digests. The site is searchable by name or topic.  See "search" at the top of this page. 
About Race Inquiry and Race Inquiry Digest. The Digest is published on Mondays and Thursdays. 
Use the customized buttons below to share the Digest in an email, or post to your Facebook, Linkedin or Twitter accounts.