Featured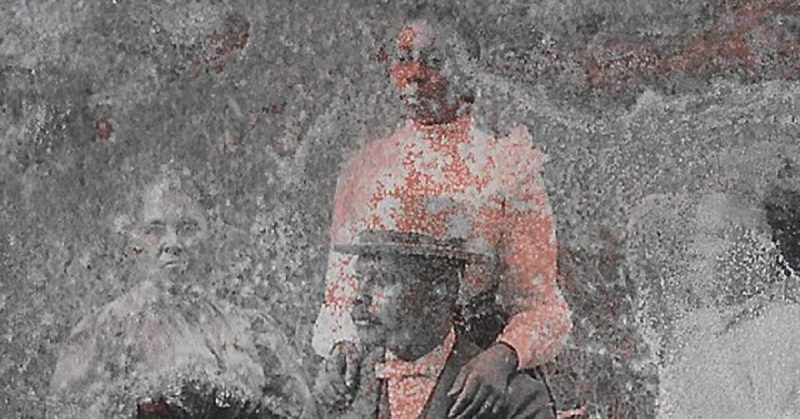 We Need a New Language for Talking About Race. By Henry Louis Gates Jr. and Andrew S. Curran / NYT
The other day, while teaching a lecture class, one of us mentioned in passing that the average African American, according to a 2014 paper, is about 24 percent European and less than 1 percent Native American. A student responded that these percentages were impossible to measure, since "race is a social construction."
Given our country's history of scientific racism — and all of the horrible crimes and abuses that African Americans have been subjected to in the name of science — the fact that race is a social invention and not a biological reality cannot be repeated too much. However, while race is socially constructed, genetic mutations — biological records of ancestry — are not, and the distinction is a crucial one. Read more 
Related: We need to unpack the word 'race' and find new language. By Nina G. Jablonski  and George Chaplin / The Conversation
Political / Social
---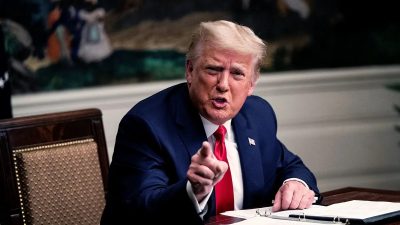 Trump unleashed the poison of racism — and new research suggests it will linger for years. By Chauncey Devega / Salon

New research by a pair of social psychologists suggests that Donald Trump's presidency unleashed racial animus and white supremacist ideology in ways that will shape American society for years or decades to come. The study by Benjamin C. Ruisch of the University of Kent in England and Melissa J. Ferguson of Yale, published last week in the peer-reviewed journal Nature Human Behaviour, is entitled "Changes in Americans' prejudices during the presidency of Donald Trump." The authors summarize their findings this way:
In 13 studies including over 10,000 participants, we tested how Americans' prejudice changed following the political ascension of Donald Trump. We found that explicit racial and religious prejudice significantly increased amongst Trump's supporters, whereas individuals opposed to Trump exhibited decreases in prejudice.  Read more 
Related: White-supremacist propaganda remained high in the United States in 2021, new ADL report says. By Michelle Boorstein / Wash Post
Related: 74% of Asian American women experienced racism in past year, new report says. By Kimmy Yam / NBC News
---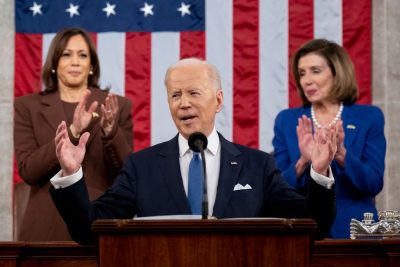 Yes, Black Voters Feel Let Down by Biden. By Elie Mystal / The Nation
From police reform to voting rights, Black voters are still waiting for action from the administration they helped put in power.
Many Black people spent an entire summer—during a pandemic—protesting in the streets, demanding reforms to policing. Meanwhile, Black activists and voting rights experts have been warning for years that Republican voter suppression policies will return us to a Jim Crow–style electoral system. The Biden administration and congressional Democrats have done nothing to address these two critical policy concerns rising up from the Black communities who put them in power. Read more 
Related: Racial justice advocates notice Biden didn't mention race in SOTU. By Juana Summers / NPR 
Related: Dear Joe Biden: We don't want "unity" with fascists — that's why Democrats lose. By Chauncey Devega / Salon
Related: Open Letter to President Biden From a Dispirited Black Voter. By Charles M. Blos / NYT
---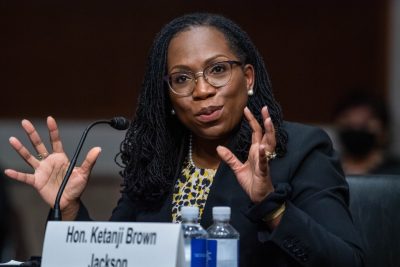 Conservatives Aren't Really Concerned About The Supreme Court Nominee's Qualifications. By Nathalie Baptiste / HuffPost
No one who's the "first" Black person to do something has an easy story. Jackie Robinson faced immense intimidation and the spittle of racists. Barack Obama started getting death threats before he was even the Democratic nominee for president. Ruby Bridges, a child, was protested against, threatened and spat on for trying to go to school. And, unfortunately, it won't be much different for the first Black woman to be nominated for the U.S. Supreme Court. She won't be able to take her historic spot in the country's highest court without America's premiere racists dusting off their usual playbook. Though Ketanji Brown Jackson went to Harvard and Harvard Law, served as a federal public defender, clerked for Justice Stephen Breyer and is currently a federal judge, white conservatives are still throwing adult temper tantrums over her qualifications. Read more 
Related: A new kind of diversity on the Supreme Court: Two formidable Black voices. By Melissa Murray / Wash Post
Related: Black women continue to make history across industries. By Kiara Alfonseca / ABC News
---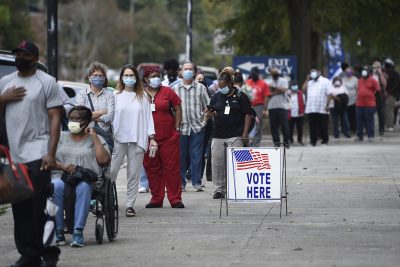 "We're very concerned:" Black voters fear changes to Georgia voting laws. By Janelle Griffith / NBC News 
Many voting rights organizations are trying to address concerns ahead of the primaries and the midterm election.
Varana believes things will only be worse at some locations since Georgia Gov. Brian Kemp, a Republican, signed a restrictive voting law last year. The measure, Senate Bill 202, limits early voting sites and restricts both the number and the available hours of drop boxes. And she's not alone. A recent Quinnipiac University poll found that among Black registered voters in Georgia, only 40 percent expect it to be very easy to vote in 2022, compared with 73 percent of white registered voters. Fewer than 20 percent of Black people polled believe all eligible people in Georgia will have a fair opportunity to vote in the 2022 general elections. Read more
---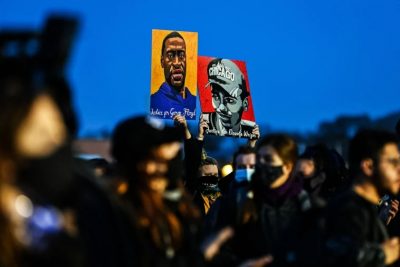 Report: Black people are still killed by police at a higher rate than other groups. By Curtis Bunn / NBC News
After all the attention the Black Lives Matter-led racial justice movement generated after George Floyd's death in 2020, new data show that the number of Black people killed by police has actually increased over the last two years. According to data collected by The Washington Post, police shot and killed at least 1,055 people nationwide last year, the most since the newspaper began tracking fatal shootings by officers in 2015. That is more than the 1,021 shootings in 2020 and the 999 in 2019. Black people, who account for 13 percent of the U.S. population, accounted for 27 percent of those fatally shot and killed by police in 2021, according to Mapping Police Violence, a nonprofit group that tracks police shootings. That means Black people are twice as likely as white people to be shot and killed by police officers. Read more 
---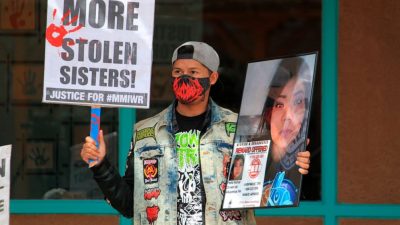 Members of Congress highlight missing minority women, girls. By Susan Montoya Bryan / AP and ABC News

Members of a congressional panel focused on civil rights and liberties shared sobering statistics Thursday on the disproportionate number of Indigenous, Black and other minority women and girls who are being reported missing in the United States, saying more needs to be done to tackle the problem. About 40% of the more than 250,000 women and girls reported as missing in 2020 were people of color, according to federal data gathered by the the Subcommittee on Civil Rights and Civil Liberties. Despite making up a smaller share of the overall U.S. population, committee members said Indigenous, Black and Hispanic women and girls are going missing at higher rates. Read more 
---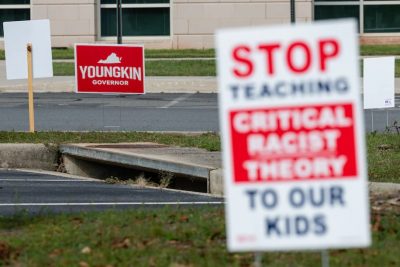 The war on critical race theory in Virginia is really a war on critical thinking. By Karen Keys-Gamarra / Wash Post
CRT opponents fear the theory has infiltrated public schools, creating divisive discussions. Some argue the real fear is of historically accurate education that challenges current societal views. The CRT debate threatens the ability to teach critical thinking skills. It does not matter what we believe, but a student's ability to analyze facts is essential to the educational process. We cannot limit access to facts or hinder the critical thinking process. Period. Read more 
---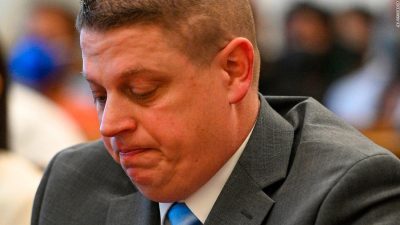 Eric DeValkenaere: Former Kansas City police officer sentenced to 6 years for killing a Black man during a 2019 traffic incident. By Andy Rose and Aya Elamroussi / CNN
A former Kansas City police officer convicted in the killing in 2019 of a Black man who was backing a pickup truck into his garage was sentenced Friday to six years in prison and will remain free on bond while his conviction is appealed. Eric DeValkenaere, who's White, was sentenced to three years for the involuntary manslaughter of Cameron Lamb and six years for armed criminal actions, Valerie Hartman, a spokesperson for the 16th Judicial Circuit Court, told CNN. Judge James Dale Youngs — who found DeValkenaere guilty last November in a bench trial — ordered that the sentences be served concurrently, Hartman said. Read more 
---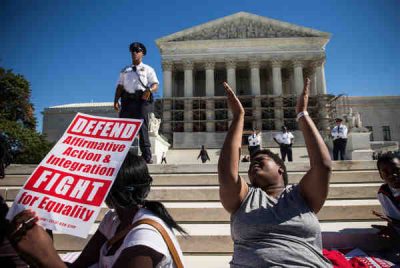 Affirmative Action Is Under Attack. By Jacqueline Lazu / The Progressive
The U.S. Supreme Court recently agreed to hear two cases, one against Harvard and the other against the University of North Carolina. Filed by the conservative activist group Students for Fair Admissions, the cases challenge the legality of affirmative action, which allows colleges and universities to consider racial disparities — along with other identity-based factors — as part of admissions. While the legality of affirmative action has withstood the test of times, the current political climate puts practice more at risk than ever before. Universities must boldly defend the hard-fought right to affirmative action so they can continue to play a positive role in a society and world that needs change. Read more
---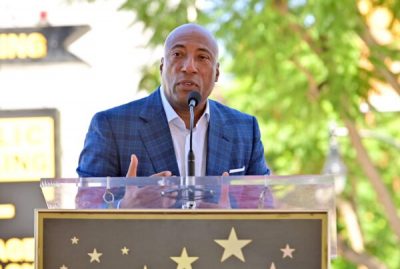 Byron Allen Says White Corporate America Has a 'Trade Deficit' with Black America That Must be Fixed. By Finurah Contributor / Atlanta Black Star

Byron Allen, founder, chairman and CEO of Allen Media Group and Entertainment Studios, says it's time for white corporate America to share the wealth. "America should not be proud of the fact in 2022, you are looking at the one and only Black person in America that owns Big Four network affiliates," Allen said in a recent interview with TVNewsCheck.
Ethics / Morality / Religion
---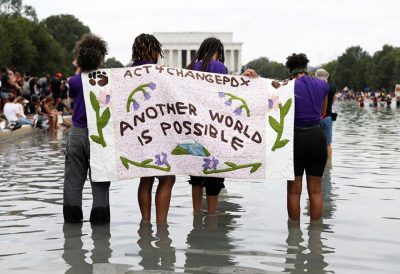 How the Catholic Church can better serve the Black community this Lent. By Tevin Williams / NCR
To become the church that, as Francis urges, truly listens, we must continue to promote and uplift the most marginalized. Black people have been demanding that our voices be heard, from the streets to the pews. Black Catholics, Black people in America, and across the world, are exhausted, mentally, physically and spiritually, especially as bigots continue to fan the flames of racism, white supremacy, bigotry and make a mockery of democracy and the rule of law, from legislation attempting to ban critical race theory and queer studies to the repealing of laws like New York City's "walking while trans." Read more 
---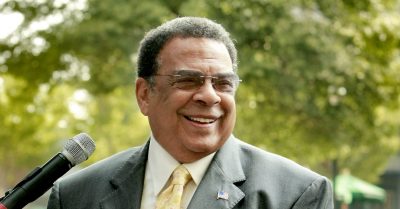 Andrew Young, at 90, views his civic, political roles 'as a pastorate.' By Adelle M. Banks / RNS
My model for almost every job I've had has been the model of a pastor servicing a congregation,' said the former mayor and civil rights leader.
Andrew Young, a former civil rights leader, Georgia congressman and United Nations ambassador, doesn't use "the Rev." before his name much. But the man who directed Martin Luther King Jr.'s Southern Christian Leadership Conference in the 1960s said every stage of his adult life has been a form of ministry. "I have viewed everything I've done as a pastorate," Young, a onetime small-church pastor, said in a Wednesday (March 2) interview. "I really thought of Congress as my 500-member church." Read more 
Historical / Cultural
---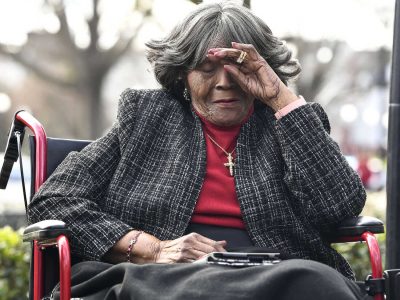 First Black Univ. of Alabama student dies days after building named for her. By AP and NPR

Autherine Lucy Foster, the first Black student to enroll at the University of Alabama, has died. She was 92. University officials announced her death in a statement. Her daughter, Angela Foster Dickerson, said her mother died Wednesday morning. Foster in 1956 briefly attended classes at the then all-white university. She was expelled three days later after her presence brought protests and threats against her life. Foster, a graduate student studying education, had faced hostile crowds hurling racially charged threats and debris. The university later celebrated Foster's legacy, her role in desegregating the institution and her bravery. Her death comes less than a week after university officials dedicated the campus building where she briefly attended classes in her honor. During the ceremony, she was also proclaimed a "master teacher." Read more 
---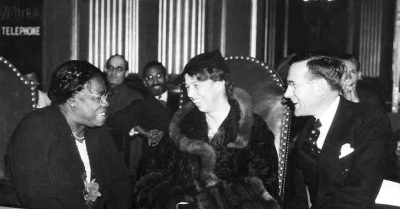 Mary McLeod Bethune, civil rights pioneer, advised presidents on 'the problems of my people.'  By DeNeen L. Brown / Wash Post
Mary McLeod Bethune, left, with Eleanor Roosevelt and Aubrey Williams, executive director of the National Youth Administration, at the opening session of the National Conference on Problems of the Negro and Negro Youth in Washington in 1937. (Bettmann/Bettmann Archive)
---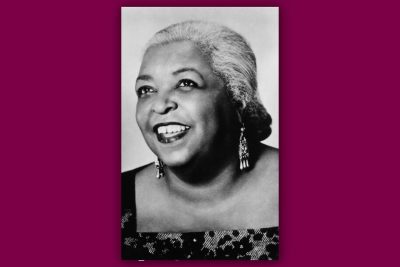 Let's kick off Women's History Month with early Black queens of stage and screen. By Denise Oliver Velez / Daily Kos
As we settle into Women's History Month, which—just like Black History Month—I celebrate all year long, today's #BlackMusicSunday is an exploration of the lives of four women whose musical contributions broke though barriers on both stage and screen. Ethel Waters (Shown) Juanita Hall, Muriel Smith, and Pearl Bailey are four Black women who trod the boards, whose voices were heard here and abroad, and who will forever be a part of our collective history of song. Read more 
---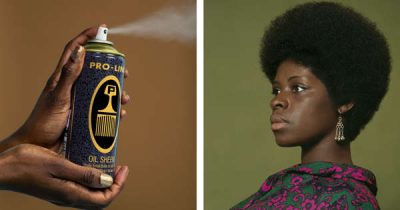 Black Hair and the Revolution at Soul Scissors. By Michaela angela Davis / The Atlantic
What seemed like an eternity ended at 13. I decided that was the appropriate age to swap my fat pigtails out for a fantastic, fluffy 'fro. In lieu of a debutante cotillion or other social ritual, the coming-out of my hair would mark my transition from girl to teenager. An afro, my afro, would also serve as a talisman of acceptance—indisputable evidence that, no matter my light-skinned flesh nor the thousand shades of blond in my thick hair, I was Black. My mighty afro would mark my militancy. Read more 
Sports
---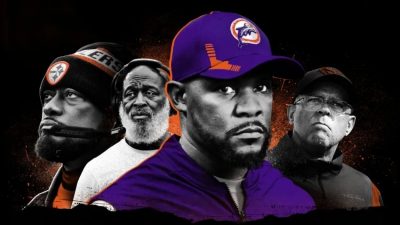 NFL hires in the Rooney Rule era.  By Andscape formerly The Undefeated

After a new round of head coaches were hired this offseason, we look at the league's push for equality and what the data reveal.
For the NFL's Black coaches, the hiring landscape is bleak. There's simply no way to sugarcoat it. Until the week of Super Bowl LVI, the Pittsburgh Steelers' Mike Tomlin stood alone as the NFL's only Black head coach. The NFL has never had more than eight Black head coaches in any season. For a 32-team league whose player workforce is overwhelmingly Black, those numbers look bad. In 2020, players who were Black or African American accounted for 57.5% of players on NFL rosters. The number has been as high as 69.7%. We analyzed all 127 offseason hires since the rule went into effect to find out how well minority coaches have performed and whether they are put in positions to succeed as often as their white counterparts. Read more 
---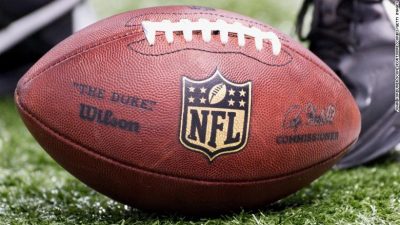 Judge approves changes to NFL concussion settlement that ends use of race norms. By Steve Almasy / CNN
A federal judge approved Friday modifications to the NFL's concussion agreement settlement with former players to end the use of race norms and demographic estimates based on race for scoring of diagnostic tests. Two years ago, two Black retired players sued the NFL for allegedly discriminating against African-American players who submitted claims to the concussion settlement program set up after a 2015 final lawsuit settlement. The players, Najeh Davenport and Kevin Henry, said the NFL race-corrected their neurological exams, which prevented them from being compensated. US District Judge Anita Brody eventually dismissed the players' lawsuit and ordered a mediator to address concerns about how race correction was being used. Read more 
Related: Changes to Settlement Could Aid Thousands of Black Players' Claims. By Ken Belson / NYT
---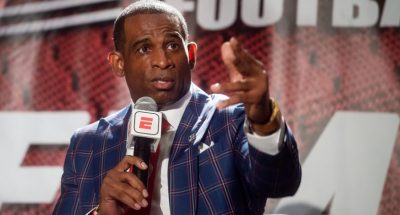 Deion Sanders says journalist calling him "Deion" was "disrespectful. By Andrew Bucholtz / NCAA
Sanders said this week "That was just someone being disrespectful," but there was plenty of proof that the journalist in question had previously addressed other coaches by their first names. And Sanders' citation of an Aflac commercial does not help his case.
There's been a lot of discussion of how journalists should address coaches over the past year. One thing that particularly sparked that was Jackson State (Mississippi, Division I FCS/SWAC) Tigers head coach Deion Sanders exiting a SWAC Media Days press conference last July after Jackson Clarion-Ledger reporter Nick Suss addressed him as "Deion" instead of as "Coach." And that's now lead to some current drama. Read more 
Site Information
---
Visit our home page for more articles, book/podcast and video favorites. And at the top of this page register your email to receive notification of new editions of Race Inquiry Digest. Click here for earlier Digests.
About Race Inquiry and Race Inquiry Digest. The Digest is published on Mondays and Thursdays. 
Use the buttons below to share the Digest in an email, or post to your Facebook, Linkedin or Twitter accounts.