Featured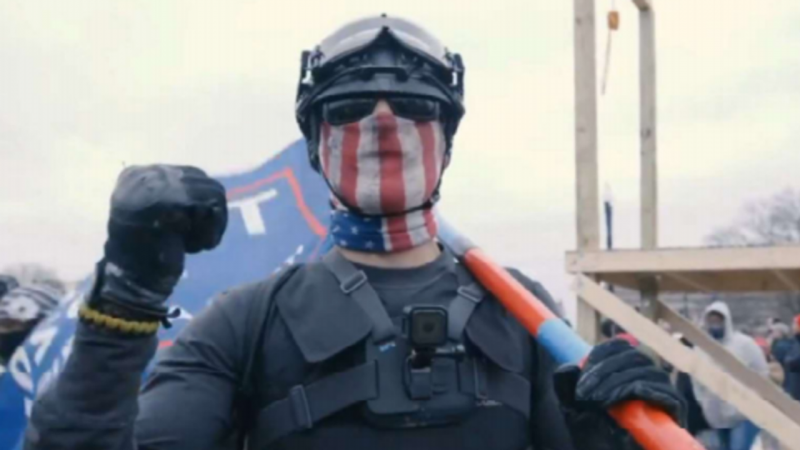 Menace Enters the Republican Mainstream. By Lisa Lerer and Astead W. Herndon / NYT

Threats of violence have become commonplace among a significant part of the party, as historians and those who study democracy warn of a dark shift in American politics.

At a conservative rally in western Idaho last month, a young man stepped up to a microphone to ask when he could start killing Democrats. "When do we get to use the guns?" he said as the audience applauded. "How many elections are they going to steal before we kill these people?" The local state representative, a Republican, later called it a "fair" question. Read more 
Related: Republicans Are Once Again Heating Up the Culture Wars. By Thomas B. Edsall / NYT
Political / Social
---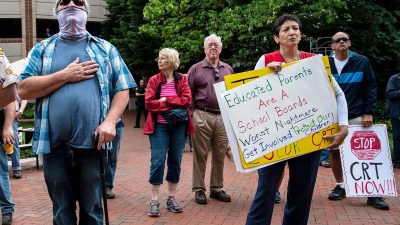 "Critical race theory" is a fairytale — but America's monsters are real. By Chauncey Devega / Salon
The Age of Trump has empowered human monsters. As much as many people wish these were phantasmagoric bogeymen, they are real monsters, with a plan to remake America in their own evil vision. Their goal is to reclaim uncontested white power and white privilege over every significant aspect of American society. Their evil fairytales about "critical race theory" or "parental control" are but a means to that end. The real meaning of those words does not matter; the emotions and the behavior they encourage is what is important. Indeed, for fascists and other authoritarians, reality and truth are mere functions of power, arbitrary constructs that can be changed to meet the needs of the leader and the movement. Read more 
Related: A Frenzy of Book Banning. By Michelle Goldberg / NYT
Related: The symbolism of burning books is stark. But in 2021, symbolism is all it is. By Phillip Bump / Wash Post
Related:  How a School District Got Caught in Virginia's Political Maelstrom. By Stephanie Saul / NYT
Related: As one of the first White kids in a Black school, I learned not to fear history. By Woody Holton / NYT
---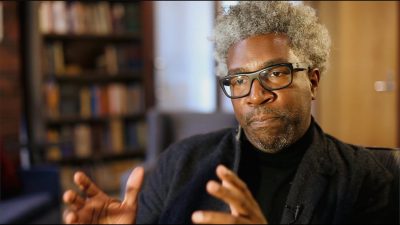 "It All Burns": Cornell Belcher on What Happens if the GOP Takes the House. By Michael Tomasky / TNR
In a New Republicstory by Daniel Strauss that ran the morning of Election Day last Tuesday, Belcher was quoted as saying, with respect to the possibility of a Terry McAuliffe loss in the Virginia governor's race, "Hit the fucking panic button, because all hell's going to break loose." I began by asking him about that quote and whether, with a week's hindsight, panic is still the order of the day. Belcher walks through McAuliffe's mistakes, Glenn Youngkin's savvier moves, the role of critical race theory, the role of the pandemic, and more. Listen here 
---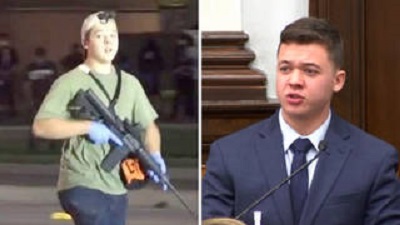 White Supremacy on Trial: From Rittenhouse in Kenosha to Killers of Ahmaud Arbery, Will They Go Free? By Amy Goodman / Democracy Now
For more on the Rittenhouse trial, as well as the murder trial for the three men who killed Black jogger Ahmaud Arbery in Georgia, we speak with Elie Mystal, justice correspondent for The Nation, and antiracist activist Bree Newsome Bass. Mystal says Judge Schroeder "has pre-judged the trial in favor of Rittenhouse," and "that was obvious before the trial." Newsome Bass says, irrespective of the trials' outcomes, "the legal system itself is an affront to the notion of justice." She adds, "What does justice even mean in a system that was established to strip Black people of their humanity and for the greater part of its history has never really held white people accountable for murdering Black people?" Listen here 
Related: Beneath the Rittenhouse trial: Grim truths about the state of America.  By Heather Digby Parton / Salon

Related: What Kyle Rittenhouse's tears reveal about America. By Peniel E. Joseph / CNN
---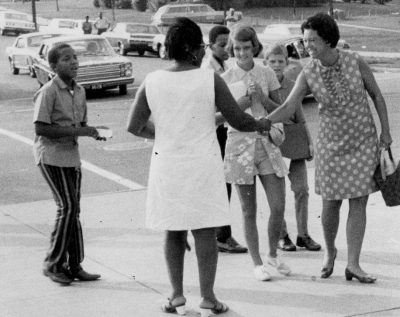 As one of the first White kids in a Black school, I learned not to fear history. By Woody Holton / Wash Post
Early in 1971, my sixth-grade class at Mosby Middle School in Richmond performed a play based on a 1951 science fiction story by Ray Bradbury. "The Other Foot" depicts future African Americans, despairing of ever being treated equally on Earth, establishing their own colony on Mars. Years later, wars make Earth uninhabitable, so the surviving Whites also rocket to Mars. I played the White refugees' spokesman. If the earlier colonists would take us in, I offered, we Whites would do the dirty, low-paying jobs and suffer all the indignities of second-class citizenship, just as Blacks had on Earth. In keeping with post-World War II racial optimism, a sweet old Black man steps forward and tells us Whites: You can stay, and we are not going to treat you the way you treated us but the way you should have treated us. Read more

---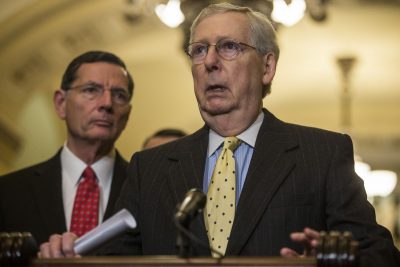 The Senate Cannot Be Reformed—It Can Only Be Abolished.  By Elie Mystal / The Nation

The Senate is a deeply undemocratic institution where white power thrives and the popular will goes to die.
The united states senate was a bad idea from the start. At the Constitutional Convention in 1787, populous states like Virginia supported the idea of a unicameral national legislature, with representation based on the population of each state. That's the kind of system one would expect in a representative democracy. But less populous states like Delaware and New Jersey wanted a unicameral legislature in which all states would enjoy equal representation regardless of population, which is a system one might expect of a confederacy or a conglomerate of independent sovereign nations. Read more
---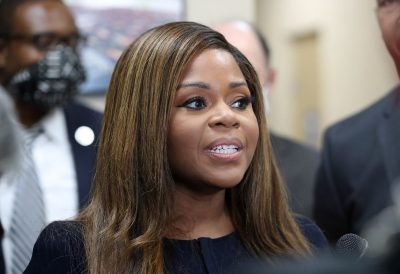 Cherfilus-McCormick apparent winner in Florida Democratic primary for Hastings' seat. By David Kihara / Politico
Sheila Cherfilus-McCormick was declared the preliminary winner of the Democratic primary to fill former Rep. Alcee Hastings' seat, but it was by a razor-thin margin. The primary was decided by less than 10 votes. Both Cherfilus-McCormick and county commissioner Dale Holness received nearly 24 percent of the primary vote on Nov. 2 but were separated by just a handful of votes, necessitating a recount. The winner of the Democratic primary is all-but guaranteed to win the safely-Democratic seat. The special election will be held on Jan. 11. Read more 
---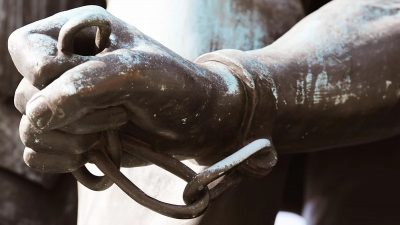 A bill to study reparations for slavery had momentum in Congress, but still no vote. By Juana Summers / NPR

Seven months ago, a House committee advanced a bill to study reparations for slavery, after more than three decades of efforts to build support for the idea. But the bill has not been taken up for consideration by the full House of Representatives even though it has the backing of some of the country's most prominent Democrats. The bill is H.R. 40, and it gets its name from the unmet promise that former slaves would be given "40 acres and a mule" as the Civil War drew to a close. It would establish a 13-person commission to study the effects of slavery and racial discrimination in the United States, from before the country's finding to present day. Read more 
Related: Reparations: A closer look at the ongoing movement in California and beyond. By Brandon Tensley / CNN
Related: Newly introduced bill would provide GI Bill benefits to descendants of Black World War II vets. By Shawna Mizelle / CNN
---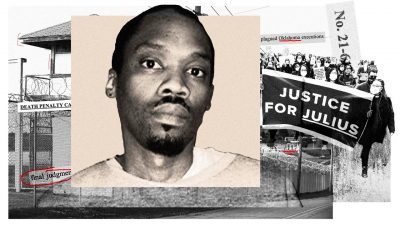 Julius Jones Is Still At Risk Of Execution Despite A Parole Board Twice Suggesting He May Be Innocent. By Jessica Schulberg / HuffPost
---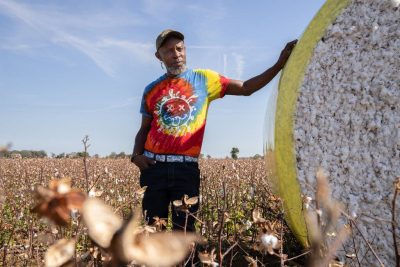 Black Farmworkers Say They Lost Jobs to Foreigners Who Were Paid More. By Miriam Jordan / NYT
Black families with deep connections to the Delta have historically been the ones to perform fieldwork. That began to change about a decade ago, when the first of dozens of young, white workers flew in from South Africa on special guest worker visas. Mr. Strong and his co-workers trained the men, who by last year were being lured across the globe with wages of more than $11 an hour, compared with the $7.25 an hour that Mr. Strong and other Black local workers were paid. Read more 
---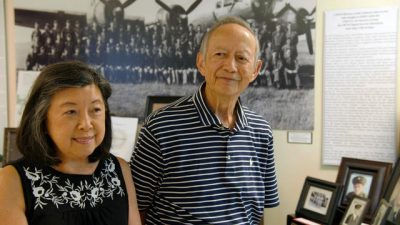 Asian youth facing racism in Mississippi Delta say it's time to speak out. By Maxine Hughes / CBS News
The sign on the door of the Friendly Market in Greenville, Mississippi, is clear: "No mask, no entry." Inside, Ryan Kwan and his brother Sean help their mother serve members of the community where their family has lived for generations. They have strong Southern accents and feel proud to be from the Mississippi Delta. But Ryan says being of Chinese heritage hasn't been easy. He describes the past year as one of the worst he's experienced in terms of racism. "People have told me to go back to China," he says. "People have accused us of spreading COVID because we are Chinese." Read more
---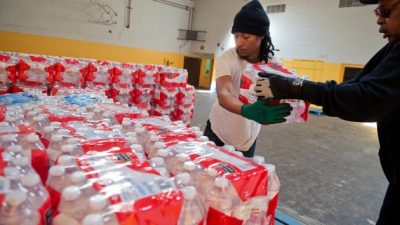 "Band-Aid on a Bullet Wound:" Flint Locals Seethe Over $626 Million Water Settlement. By Gloria Oladipo / Mother Jones
Sharply mixed reactions have greeted the award by a federal judge of a $626 million settlement for residents affected by the lead water crisis that engulfed the city of Flint, Michigan, more than six years ago. While some residents and officials welcomed the payout resulting from lawsuits filed over the crisis, which was particularly damaging to many of the city's children, others were dismayed at an outcome they saw as wholly inadequate. Read more 
Related: 'This Is Historic': Federal Judge Approves $646M Settlement In Flint Water Crisis. By Atahabih Germain / Atlanta Black Star
---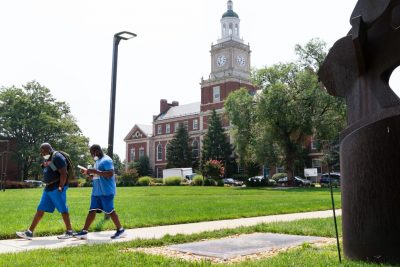 Biden made huge promises to HBCUs. Can he sell its students on compromise? By Eugene Daniels / Politico
Funding for the nation's more than 100 HBCUs is one of many things in the president's Build Back Better agenda. And from the point of its introduction in the spring, HBCU advocates and students had held out hope that President Joe Biden and Harris would deliver the $45 billion proposed for minority-serving institutions, including HBCUs like Howard. Now it appears that the number will fall far short of the original proposal. As the Build Back Better framework was negotiated among Democrats, they steeply scaled down its scope in order to satisfy centrist members. Read more 
Related: 'Game-changer': Black colleges poised for major tech funding boost under Biden bill. By Dartunorro Clark / NBC News
Related: University of Alabama at Birmingham and Tuskegee University Partner to Diversify Biomedical Research with $13.7 Million Grant. By Angelina Velasquez / Atlanta Black Star
---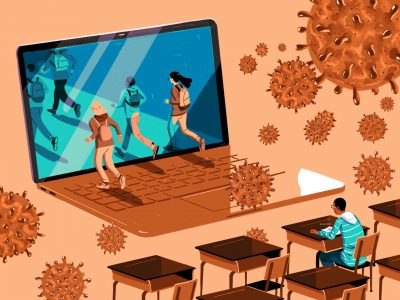 Inequalities on the Digital Campus. By Alice Quach and Victor Tan Chen / Dissent
Class and race have shaped the realities of online learning in deep, sometimes unexpected ways.
When the pandemic struck last year and classes went virtual, students scrambled to adjust. A twenty-two-year-old Filipina-American psychology major at Virginia Commonwealth University (VCU) from a working-class background told us about the difficulties she faced attending her classes and getting her homework done. Her apartment's unstable internet connection often booted her out of class, and she was stymied by the fact that she didn't even have a desk at home. Because desks were sold out at many stores at the start of the pandemic, she built a wobbly makeshift one out of shelves she bought at a hardware store. Read more 
Historical / Cultural
---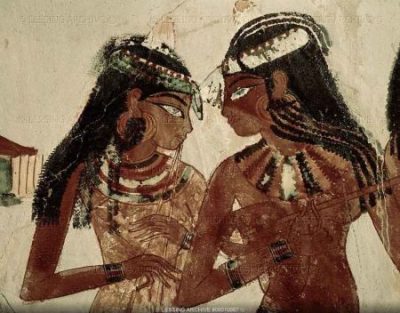 Mapping Black Antiquity. By Sarah Derbew / AAIHS
Consider the vagaries surrounding the label "antiquity": whose antiquity do you imagine to be the norm? Greece? Rome? Africa? For artist Fred Wilson, antiquity is in Egypt. In his 1993 Grey Area (Brown version), Wilson uses ancient Egyptian art to reframe the parameters of modern beauty as it relates to skin color. Wilson's focus on Egypt is part of a larger network of thinkers who rehabilitate lopsided renditions of antiquity. This network includes members of the Nile Valley Collective and the William Leo Hansberry Society, both of whom situate antiquity beyond Europe, which in turn encourages audiences to treat prejudice as a specimen to be studied, rather than slavishly emulated. They build on the work of predecessors who championed the pairing of "antiquity" and "Africa," including African scholars Ali Mazrui and Cheikh Anta Diop, as well as African American intellectuals William Leo Hansberry and Drusilla Dunjee Houston. Read more 
---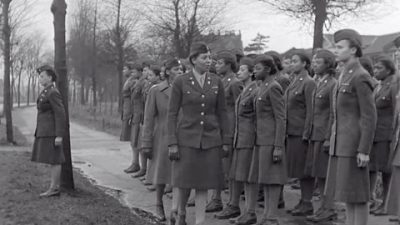 How an all-Black, female battalion helped boost the morale of troops in Europe in WWII. By Eleanor Watson / CBS News
Rat-infested boxes of stale cakes baked for U.S. troops littered the piles of backlogged mail before an all-Black female battalion stepped up to sort through the postal bags and packages. The 855 women of the 6888th Central Postal Directory Battalion deployed to Europe in 1945, charged with making sure troops received correspondence from their loved ones. They cut through the two- to three-year backlog of mail in just three months, surpassing the goal of six months set by U.S. Army leaders who felt the lack of mail was hurting the war effort — "no mail, low morale" was the mantra the women employed. Finally, more than 75 years after completing their World War II mission, the women of the 6888th  are close to receiving the Congressional Gold Medal, one of the nation's highest civilian honors. Read more  
---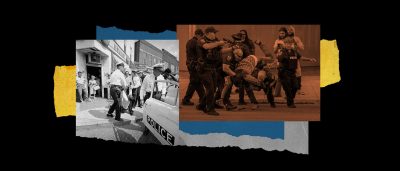 Police use similar tactics from 1960s protests in 2020 demonstrations. By N'dea Yancey-Bragg / USA Today
A USA TODAY analysis of law enforcement officials' response to the most significant civil rights movements of the past six decades shows police have repeatedly responded to free speech gatherings with violence and arrests – using attack dogs, tear gas, batons and more to suppress freedom fighters gathering in public spaces and arresting activists, sometimes on felony charges, despite First Amendment and other protections that allow Americans to legally challenge the government. Researchers at the investigative website Bellingcat and the University of London human rights research group Forensic Architecture identified more than 1,000 instances of police brutality against civilians during protests in the five months after Floyd's death. Read more 
---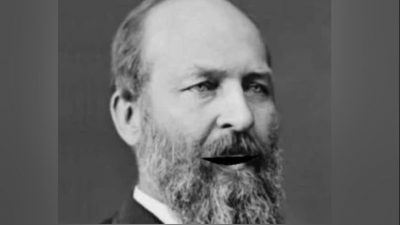 Plessy, 'separate but equal' case namesake, recommended for pardon. By AP and NPR

A Louisiana board on Friday voted to pardon Homer Plessy, the namesake of the U.S. Supreme Court's 1896 "separate but equal" ruling affirming state segregation laws. The state Board of Pardon's unanimous decision to clear the Creole man's record of a conviction for refusing to leave a whites-only train car in New Orleans now goes to Gov. John Bel Edwards, who has final say over the pardon. Read more 
---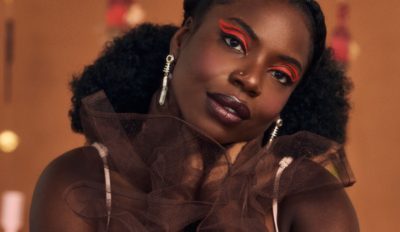 Melanie Charles knows the impact Black women have had on jazz. By Shannon J. Effinger / Wash Post

As with countless other areas of American culture, the contributions of Black women in jazz have been underappreciated for decades. Just look at Betty Carter as an example. One of the most celebrated vocalists of her time, Carter was noted for her improvisational approach to singing that influenced generations. She was one of the first jazz artists to found her own independent record label, Bet-Car Records. She also was the founder of the Jazz Ahead program at Fort Greene's Brooklyn Academy of Music and was instrumental in discovering artists including John Hicks, Marc Cary, Mulgrew Miller and Cyrus Chestnut. A contemporary of Miles Davis and John Coltrane, Carter is rarely mentioned in the same terms as those two or other giants of the genre. Read more 
Related: Celebrate fall with the magical sounds of 'Autumn Leaves.' By Denise Oliver Velez / Daily Kos
---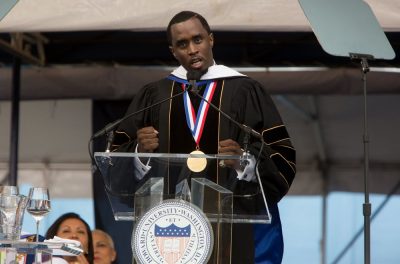 Hip-hop's love-hate relationship with education. By Nolan Jones / The Conversation

The richest men in hip-hop never finished college. Jay-Z – who is regarded as hip-hop's first billionaire – never graduated from high school. Kanye West – who is considered hip-hop's second billionaire – was a college dropout, as he titled his debut album. So was Dr. Dre – another hip-hop icon and a near billionaire – who left college after just two weeks. Ditto for Diddy – now known as "Love" – who dropped out of Howard University after two years. Despite their lack of college degrees, these four men – who are currently the richest rappers in the world – have all taken a keen interest in higher education. Read more 
---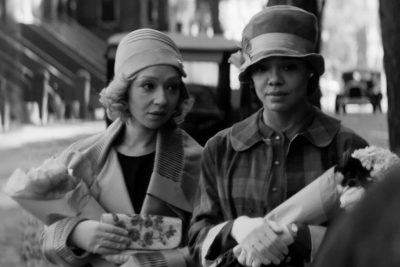 Passing Netflix movie: How the adaptation differs from Nella Larsen's classic book. By Carla Kaplan / Slate

The film Passing, which adapts Nella Larsen's 1929 novel and is now available streaming on Netflix, opens with a profusion of confusing sights and sounds. We strain to detect what we see and hear. Is that traffic? Are those legs? By the time the screen resolves into a black-and-white New York street, with two women shopping on a hot summer day, our role as observers has been elevated in importance in direct proportion to all that makes our viewing so strenuous. The images clear, but the story remains fuzzy. Something has just been broken. Who broke it? Why does a woman hand a "pickaninny" doll to two others? Is the doll a clue? Read more 
Sports
---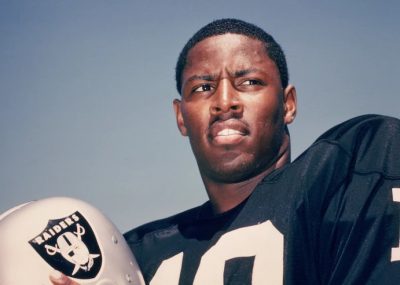 We all thought that he would be the one.' By Michael Lee / Wash Post

In 1968, Eldridge Dickey became the first Black quarterback picked in the first round of the draft. What happened next derailed his life.
This was 1969, a year after Martin Luther King Jr.'s assassination, two years before the University of Alabama decided to integrate its football program. From his seat in the back of the bus, Dickey could surmise that not all 21,000 in attendance supported the idea of a Black quarterback making his professional debut in this state, in this exhibition game against the Kansas City Chiefs. Outside the window, a "No N—– QB in Alabama" sign made that clear. Read more 
---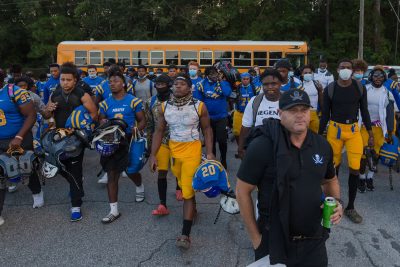 Ahmaud Arbery's old football team turned angst into love — and a perfect season. By Elliott C. McLaughlin / CNN

Sean Pender knew what his football team had to do. It wasn't going to be fun. It damned sure wasn't going to be easy. But it had to be done. Coaching this Brunswick High School squad would be about more than Xs and Os in his fourth season, he knew. Players were scared and angry over Ahmaud Arbery's killing a few months earlier. Some of Pender's assistants — including a few who'd coached Arbery — had pushed to draw more attention to the former linebacker's death. Read more 
---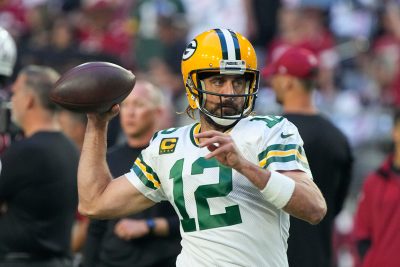 What Aaron Rodgers Should See: Covid Suffering in a Wisconsin E.R. By Kurt Streeter / NYT

It is perhaps all too easy to bash Aaron Rodgers, the latest star athlete to show he's suffering from a God complex, hovering above the fray, more than willing to spew medical quackery and virus all over us mere mortals. Rodgers, the Green Bay Packers quarterback, is one of the greats when it comes to controlling football games and throwing arcing spirals for highlights-reel touchdowns. But that gridiron genius was undercut when it came out last week that he had not only tested positive for the coronavirus but had also warped the truth about whether he was vaccinated. Read more 
---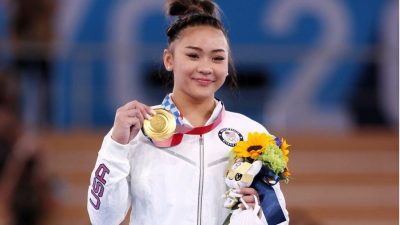 Olympic gold medalist Sunisa Lee says she was pepper sprayed in racist attack. By Meryl Kornfield / Wash Post

Olympic gold medalist Sunisa Lee said unknown assailants yelled anti-Asian slurs and pepper-sprayed her in the latest high-profile case of hate-driven violence against Asian Americans. Lee said she was waiting for an Uber in Los Angeles with friends, who were also of Asian descent, when a car pulled up to the group and its occupants and screamed slurs and told them to "go back to where they came from," the gymnast told Pop Sugar in an interview published Thursday. Someone pepper-sprayed on Lee's arm and the car sped off. Lee, 18, recalled feeling helpless, struggling to comprehend the recent surge of hate aimed at Asian Americans since the coronavirus pandemic. Read more 
Site Information
---
Visit our home page for more articles, book/podcast and video favorites. And at the top of this page register your email to receive notification of new editions of Race Inquiry Digest. Click here for earlier Digests.
About Race Inquiry and Race Inquiry Digest. The Digest is published on Mondays and Thursdays. 
Use the buttons below to share the Digest in an email, or post to your Facebook, Linkedin or Twitter accounts.