Featured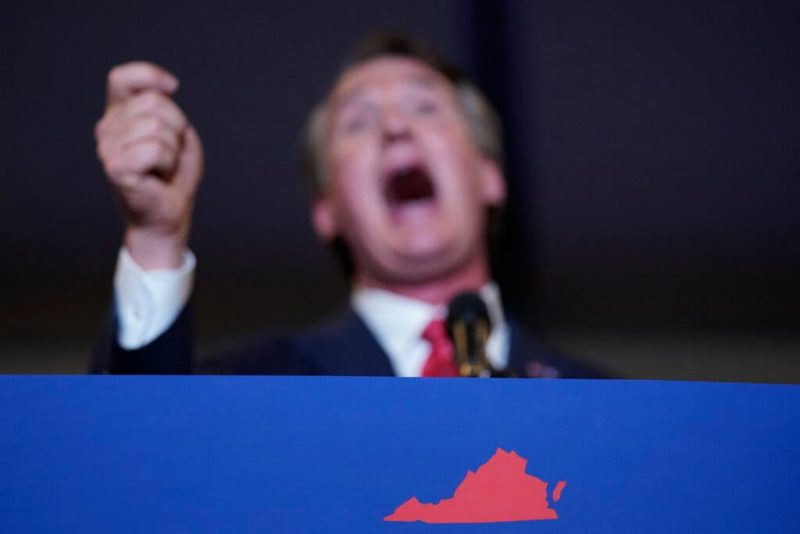 White Racial Anxiety Strikes Again. By Charles M. Blow / NYT
Glenn Youngkin's defeat of Terry McAuliffe in the Virginia governor's race shocked some. But it resulted from multiple factors. Democrats still haven't delivered on their promises or moved major legislation — their infrastructure, social spending and voting rights bills — through Congress. And McAuliffe ran a last-cycle campaign, an anti-Donald Trump campaign.
Of course, there are structural, historical patterns that still hold true in states like Virginia, where voters tend to punish whichever party controls the White House. But what can't be denied is the degree to which Youngkin successfully activated and unleashed white racial anxiety, positioning it in its most potent form: as the protection of the vulnerable, innocent and helpless. In this case, the white victims in supposed distress were children. Read more 
Related: Republicans Are Winning Elections Because They Won't Stop Talking About This. By Tory Gavito and Adam Jentleson / NYT
Related:Republicans Schooled the Left in Virginia. By Ross Douthat / NYT
Related: Lessons From Virginia: You Can't Ignore the Civil War. By Steve Phillips / The Nation
Related: How white women helped propel Republicans to victory in Virginia. By Alex Seitz-Wald and Sahil Kapur / NBC News
Political / Social
---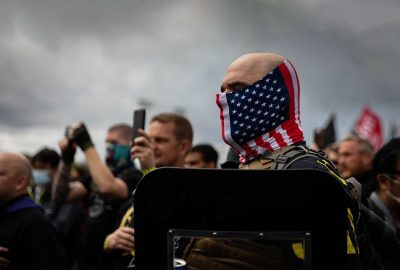 In the coming second American Civil War, which side are you on? By Chauncey Devega / Salon

If there is a second American Civil War, which side would you choose? It may be wise to make that decision now, in the spirit of planning for the worst while hoping for the best. A recent public opinion poll by the University of Virginia Center for Politics finds that a majority of Trump voters want to secede from the Union. Alarmingly, nearly as many Biden voters, 41 percent, also feel it may be "time to split the country." This is part of a larger pattern; other polls and research have come to similar conclusions. For Republicans, America's multiracial democracy is anathema to their values and must be destroyed. Public opinion research has shown that tens of millions of white Republicans, especially Trump supporters, view Joe Biden as an illegitimate president who should be removed from power by whatever means necessary. Read more 
Related: The summer of 2020 brought calls to address racism aggressively. The fall 2021 elections show how hard that has been. By Matt Viser  and Cleve R. Wootson Jr. / Wash Post 
Related: Democrats Thought They Bottomed Out in Rural, White America. It Wasn't the Bottom. By Astead W. Herndon and Shane Goldmacher / NYT 
Related: How Democrats can win the critical race theory war: Call out the Christian right behind the movement.  By Amanda Marcotte / Salon
---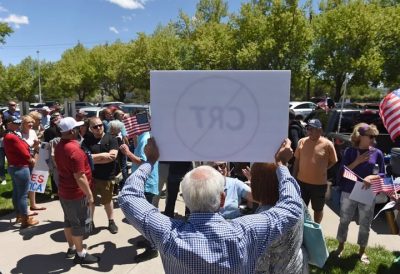 In School Board Races, Opposing Critical Race Theory Wasn't A Knockout Winner. By Liz Skalka / HuffPost 
---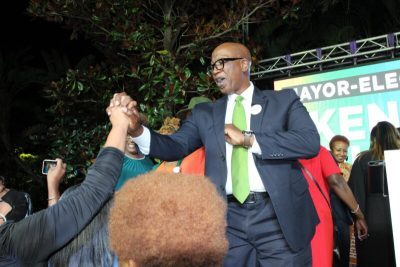 Welch won by widest margin in history; Black voters a vital force in true multicultural victory. By Gypsy Gelardo / The Power Broker
Kenneth T. Welch's was the largest margin of victory in an open mayoral contest since St. Pete transitioned to the strong mayor form of government in 1993. He beat Robert Blackmon by nearly 21 points (60.5% to 39.5%). That's one and a half times the 14-point margin of former mayor Rick Baker over Kathleen Ford in 2001. African Americans were a vital force in Welch's election. The city's majority-Black precincts turned in their biggest ever ballot total – nearly 12,000. The precincts in question also gave Welch their highest vote share since the turn of the century (85%). Read more
---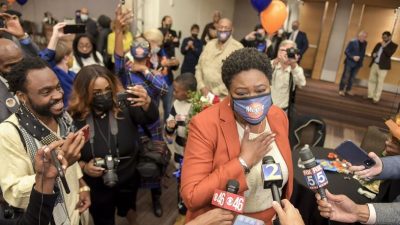 Atlanta mayor's race results: Moore advances to runoff, Dickens ahead of Reed. By Wilbom P. Nobles III and J.D. Capelouto / AJC

---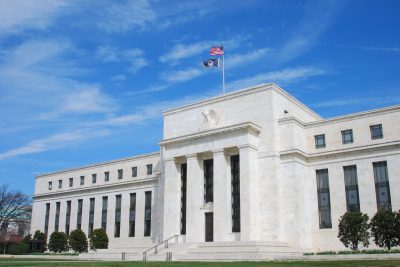 The Federal Reserve is overwhelmingly White. Biden is being pushed to appoint Black members to its board. By Joe Davidson / Wash Post

---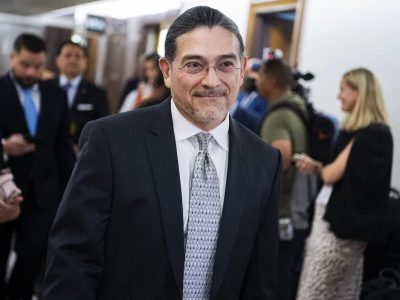 Census Bureau's first Latinx director Robert Santos confirmed by the Senate.  By Hansi Lo Wang / NPR

The Senate has confirmed Robert Santos, President Biden's nominee to head the U.S. Census Bureau, for a historic political appointment. After a bipartisan 58-35 vote on Thursday, Santos, one of the country's leading statisticians, is on track to be sworn in as the first Latino to lead the federal government's largest statistical agency, which carries out key national surveys and the once-a-decade head count used to distribute political representation and federal funding around the United States. Read more 
---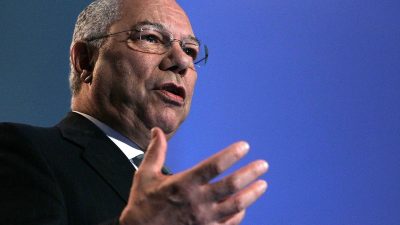 Colin Powell funeral: President, military leaders to honor trailblazer. By Joey Garrison / USA Today

Family and colleagues of Colin Powell remembered the trailblazing military and diplomatic leader Friday as a brilliant general – and an even greater man – who led by example with "charismatic pragmatism," a "passion for people" and love of helping the next generation. "Colin Powell was as great lion with a big heart, and we will miss him terribly," said Powell's son Michael Powell, tearing up as he concluded a powerful closing eulogy at Powell's funeral. Powell died Oct. 18 after complications with COVID-19. His funeral at the Washington National Cathedral lasted nearly two hours. President Joe Biden and former presidents Barack Obama and George W. Bush sat on a front pew with Powell's family, including his wife of nearly 60 years, Alma Powell, sitting on the opposite side of the aisle. Read more 
---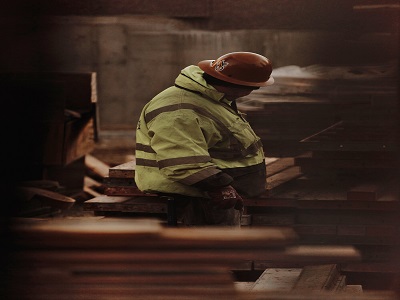 Can Progress on Diversity Be Union-Made? By Eduardo Porter / NYT

Staring at the wall of glass clawing its way up the unfinished facade of the Winthrop Center in downtown Boston — 53 floors of commercial and residential space soaring 690 feet — Travis Watson isn't interested in the grandeur of the thing. He wants to know who's working on it. "It doesn't pass the eye test," he scoffs: In a city whose non-Hispanic white population has dwindled to 45 percent, it's hard to see Black and brown faces on the site. In Boston and beyond, building is one of the last American industries offering good jobs to workers without a college degree. The prospect of trillions of dollars of new federal funding for infrastructure projects under Mr. Biden's Build Back Better program is raising hopes that roads, bridges, railways, wind farms, electric grids and water mains could provide millions of good construction jobs for a generation or more. Read more 
---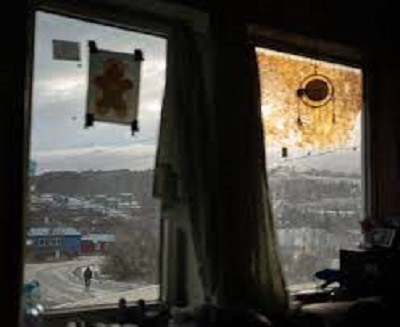 In the nation's communities of color, 'loss on top of loss on top of loss.' And that was true even before covid arrived. By Akilah Johnson / Wash Post

---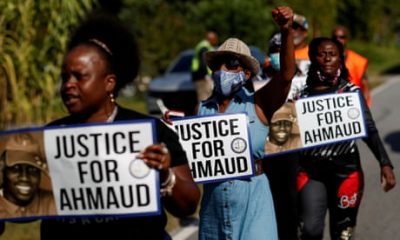 Prosecutors Say Ahmaud Arbery Was Killed On White Defendants' False 'Assumptions.' By Phillip Jackson / HuffPost

Related: Jury in the Ahmaud Arbery case is 11 white people and 1 Black man. By Joe Hernandez / NPR

---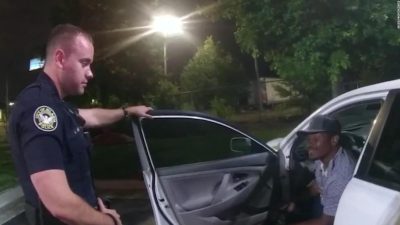 How Police Justify Killing Drivers: 'The Car Was a Weapon.' By Kim Barker, Steve Eder, David D. Kirkpatrick and Arya Sundaram / NYT
In about 250 of the 400 seemingly avoidable deaths, The Times found that police officers had fired into vehicles that they later claimed posed such a threat. Relative to the population, Black motorists were overrepresented among those killed. The movement to stop shooting into moving vehicles began in New York City in 1972. The police department banned the practice as part of a package of reforms after an officer shot and killed an 11-year-old boy, who had been joyriding with two friends, and wounded the driver and two passers-by. Read more 
Related: For Black people, the mental effects of police killings linger. By Minyvonne Burke / NBC News
---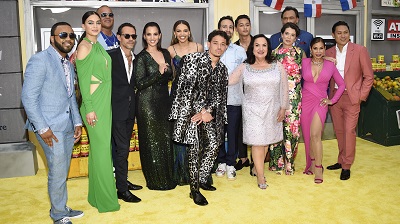 Latinos find that darker skin hurts their chances of getting ahead, a study says. By AP and NPR.
Skin tone impacts the everyday lives and the long-term success of Latinos in the United States, according to a Pew Research Center finding that comes as the issue of colorism has become more mainstream. The nonpartisan research center surveyed 3,375 Latinos who live in the U.S., finding that 62% say having darker skin hurts their chances of getting ahead while 59% say having light skin helps them. The study was released Thursday. Read more 
Related: How does darker skin color affect Latinos' lives? By Suzanne Gamboa / NBC News 
Related: What is colorism? Study highlights discrimination based on skin color among Hispanics. By Kiara Alfonseca / ABC News
---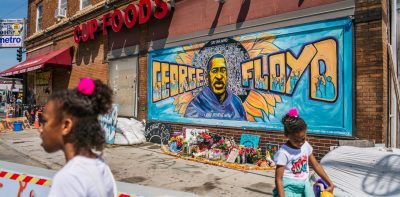 Why voters rejected plans to replace the Minneapolis Police Department – and what's next for policing reform. By Michelle S. Phillips / The Conversation
Voters in Minneapolis rejected a measure that would have transformed the city's policing 18 months after the killing of George Floyd thrust the city into the forefront of the police reform debate. By a 56% to 44% margin, voters said "no" to a charter amendment that would have replaced the Minneapolis Police Department with a new Department of Public Safety focused on public health solutions. Michelle Phelps at the University of Minnesota leads a project looking at attitudes toward policing in the city. The Conversation asked her to explain what happened in the Nov. 2, 2021, vote and where it leaves both Minneapolis' beleaguered police department and police reform movements nationwide. An edited version of her responses are below. Read more 
---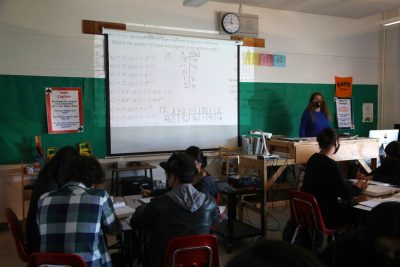 California Tries to Close the Gap in Math, but Sets Off a Backlash. By Jacey Fortin / NYT 
If everything had gone according to plan, California would have approved new guidelines this month for math education in public schools. But ever since a draft was opened for public comment in February, the recommendations have set off a fierce debate over not only how to teach math, but also how to solve a problem more intractable than Fermat's last theorem: closing the racial and socioeconomic disparities in achievement that persist at every level of math education. Read more 
Historical / Cultural
---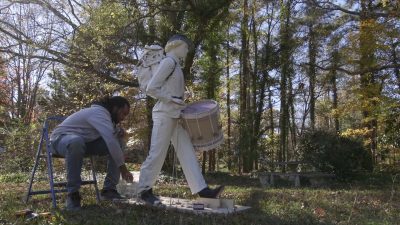 In North Carolina, a new Civil War memorial honors Black Union soldiers. By Kevin Maurer / WashPost
---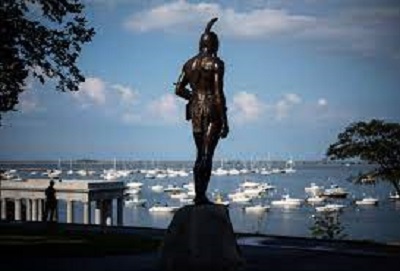 This tribe helped the Pilgrims survive for their first Thanksgiving. They still regret it 400 years later. By Dana Hedgpeth / Wash Post
---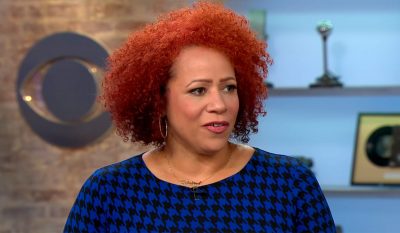 1619 Project Creator Nikole Hannah-Jones Talks About Her New Book. By Alexis Okeowo / Vanity Fair
Nkole Hannah-Jones is tired. Excited and grateful too. But the last two years have sometimes been dark and often exhausting. Her groundbreaking work, the 1619 Project, ignited a fight over who will tell the story of this country and how we think of its identity. But before we could collectively reexamine the legacy of American slavery, then president Donald Trump said the project "warped, distorted, and defiled the American story." School boards around the nation banned teaching it, likening it to the widely misunderstood legal philosophy known as critical race theory. As the creator and public face of the project, which includes contributions from acclaimed reporters and essayists, Hannah-Jones has received—along with the praise—the brunt of the hate. Read more 
---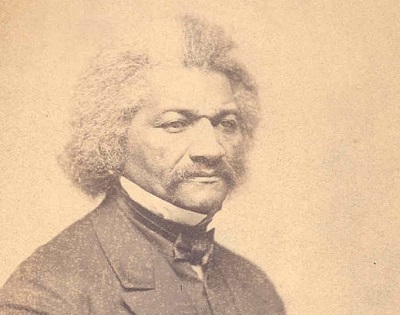 Racial discrimination is linked to suicidal thoughts in Black adults and children. By Janelle R. Goodwill / The Conversation
Frederick Douglass is regarded as one of the most prominent abolitionists the world has ever seen. Alongside his extraordinary contributions as an influential speaker, writer and human rights advocate, Douglass – who was born into slavery and gained freedom in September 1838 – also wrote openly about his struggles with suicidal thoughts. It's not hard to imagine why formerly enslaved persons like Douglass would consider ending their own lives. It may, however, be harder for some to understand the links between racism, discrimination and thoughts of suicide among Black Americans today. Read more 
---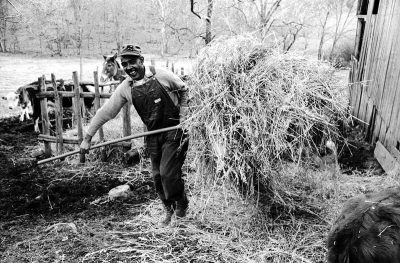 How Thousands of Black Farmers Were Forced Off Their Land. By Kali Holloway / The Nation
Since 1965, multiple federal agencies—most notably the USDA itself—have issued reports citing, as the US Commission on Civil Rights put it that year, "unmistakable evidence that racial discrimination" within the Agriculture Department "has served to accelerate the displacement and impoverishment of the Negro farmer." Through discriminatory loan denials and deliberate delays in financial aid, the USDA systematically blocked Black farmers from accessing critical federal funds. "If you are Black and you're born south of the Mason-Dixon Line and you tried to farm, you've been discriminated against," Lloyd Wright, the director of the USDA Office of Civil Rights under Bill Clinton and Barack Obama, and a Black Virginia farmer, told me. The debts Black farmers consequently accrued cost them millions of acres, which were then snapped up by white buyers. Read more 
---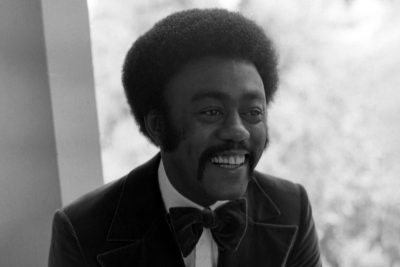 R&B Icon Johnnie Taylor's Heirs Battle Sony Over Unpaid Royalties.  By Jonathan Bernstein / Rolling Stone
For years, the heirs of R&B and disco star Johnnie Taylor have claimed Sony hasn't been transparent with royalty payments. The label paid them $97,000 last year, but his family remains distrustful. Fonda Bryant wanted to know what had changed. One of nine heirs to the late R&B singer Johnnie Taylor, Bryant had spent the past decade attempting to navigate an inscrutable labyrinth of royalty statements and corporate jargon. Though he never earned the enduring acclaim of contemporaries like Aretha Franklin and Otis Redding, Taylor — Bryant's biological father — was a major force in gospel, R&B, and disco for two decades, and recorded on a variety of labels throughout his career. Read more 
---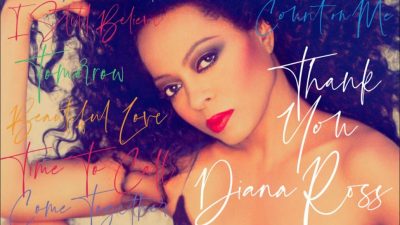 Review: Diana Ross gives us a dose of hope on 'Thank You.' By Mark Kennedy / ABC News
Diana Ross' first album in 15 years cuts through our present cynicism and slices past the despair. "Thank You" is a warm hug of music, less a tightly constructed pop vehicle, than a mood. "It never rains forever," Ross sings in one song. On another: "Turn it up/And give love a chance." On a third she asks: "What if we could find a way/To laugh, love and pray?" "Thank You" is a twinkling, blissful and bubbly wave of optimism, like being invited to a champagne party on a puffy cloud. Our hostess is full of goodwill, her voice warm and welcoming. There's no velvet rope. All are welcome. "No matter what the question/I know the answer/The answer's always love," she sing. Read more 
Sports
---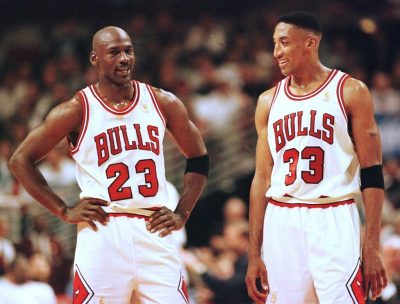 Scottie Pippen Takes Aim at Michael Jordan in New Book. By Sopan Deb / NYT
Scottie Pippen's new memoir, "Unguarded," is a master class in settling scores, or creating new ones. Beginning in the prologue, Pippen expresses anger at Michael Jordan over "The Last Dance," the 2020 ESPN documentary on the 1990s Chicago Bulls, which Pippen writes "glorified Michael Jordan while not giving nearly enough praise to me and my proud teammates." Pippen gets more caustic from there. "How dare Michael treat us that way after everything we did for him and his precious brand," Pippen writes, adding, "To make things worse, Michael received $10 million for his role in the doc while my teammates and I didn't earn a dime." Read more 
---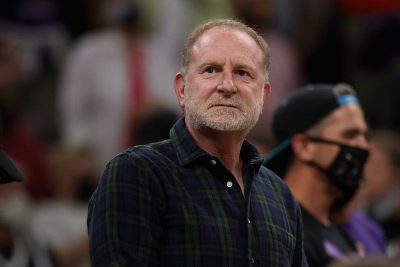 What to Know About the Robert Sarver Racism and Sexism Allegations. By Sopan Deb and Kevin Draper / NYT
The N.B.A. and W.N.B.A. have opened an investigation into Robert Sarver, the owner of the Phoenix Suns and Phoenix Mercury basketball teams, after current and former employees accused him of racist, sexist and other inappropriate behavior in an ESPN report. Sarver, who is white, was accused of frequently using an anti-Black racial slur in the presence of and in reference to employees and players, according to an ESPN report on Thursday. Sarver was also accused of saying other remarks that made Black employees uncomfortable and of making misogynistic and sexual comments about women in the workplace, according to the report. Read more 
Related: NBA Asks Law Firm To Probe Phoenix Suns After Report Of Racism, Misogyny. By David Brandt / HuffPost
Related: The Phoenix Suns report is an issue for white men to solve. By Matenzie Johnson / The Undefeated
---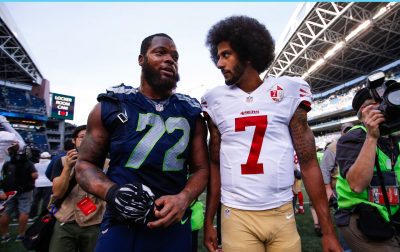 Colin Kaepernick, the Virginia Elections, and the Canary in the Coal Mine. By Dave Zirin / The Nation
It should surprise no one that a clip of Colin Kaepernick comparing the NFL draft combine to a slave auction has sent right-wingers into a rage. The clip is part of the Netflix show Colin in Black and White. And, frankly, this comparison by Kaepernick is nothing new, even if the level and volume of outrage is. At the NFL Scouting Combine, athletes, who are overwhelmingly Black, are physically handled by coaches and executives, who are overwhelmingly white, to see if they are worthy to play in the NFL. Their speed, strength, and body parts are measured. They are asked all manner of questions about their personal lives, their pasts, their parents, and even their sexuality. They stand in their underwear to be peered over like an object to be bought and sold. Read more 
Site Information
---
Visit our home page for more articles, book/podcast and video favorites. And at the top of this page register your email to receive notification of new editions of Race Inquiry Digest. Click here for earlier Digests.
About Race Inquiry and Race Inquiry Digest. The Digest is published on Mondays and Thursdays. 
Use the buttons below to share the Digest in an email, or post to your Facebook, Linkedin or Twitter accounts.