Featured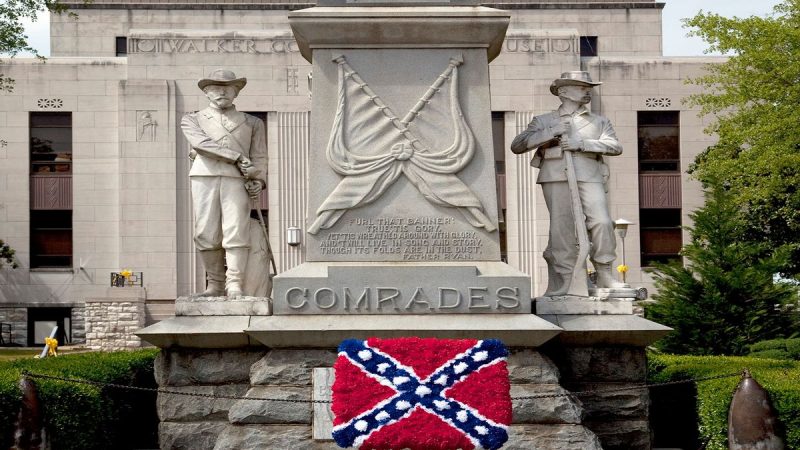 White America's "hidden wound" threatens to destroy the country — and not for the first time. Kirk Swearingen / Salon

Half a century ago, in 1970, writer and environmentalist Wendell Berry realized that he felt a need to better understand, and come to terms with, growing up as a Southerner in a country that had enriched itself on an economy based on the buying and selling and brutal working of human beings:
It occurs to me that, for a man whose life from the beginning has been conditioned by the lives of black people, I have had surprisingly little to say about them in my other writings. Perhaps this is justifiable — there is certainly no requirement that a writer deal with any particular subject — and yet it has been an avoidance.

Those are the opening sentences from "The Hidden Wound," the book that resulted from Berry's remembrances of his childhood on his family's farm in northern Kentucky. He recounts his family's connections to slavery and speaks of the "mirror wound" that slavery and the Jim Crow era inflicted upon whites who engaged in it, supported it, mythologized it or simply looked the other way. Read more 
Political / Social
---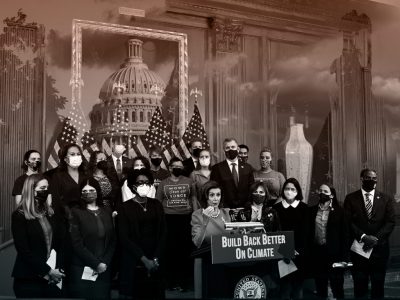 Dear Democrats: Only 10% of People Even Know What You Are Fighting For. Tim Miller / The Bulwark

Quick: What is in the Democrats' $3.5 trillion "Build Back Better," "Human Infrastructure," "Reconciliation," "Unicorn Boner," "Bed Bath & Beyond" legislation? Can you tell me? I'm guessing that you can. Well maybe you don't know everything that's in it. But I bet you can name a couple things. Because you, dear reader, are an engaged citizen. You participate in our rollicking national civic dialogue. You subscribe to a few substacks. Read more 
Related: The Democratic Party's 'Colorblind' Homeownership Fight, Explained. by Michael Harriot / The Root 
Related: Democrats Are Ready to Abandon Black Voters, Again. By Elie Mystal / The Nation
---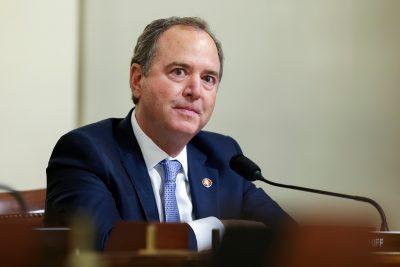 Schiff book reveals how Republican loyalty to Trump threatened democracy. By Stephanie Kotuby and Geoffrey Lou Guray / PBS
House Intelligence Committee Chairman Adam Schiff is best known for being the chief prosecutor in President Donald Trump's first impeachment trial, which ended with an acquittal. But in his new book, "Midnight in Washington," Schiff connects that episode to others in our recent history, including the Jan. 6 Capitol riot. Schiff joins Judy Woodruff with more. Read more 
Related: Black flag: Understanding the Trumpists' latest threatening symbol. By Chauncey Devega / Salon
---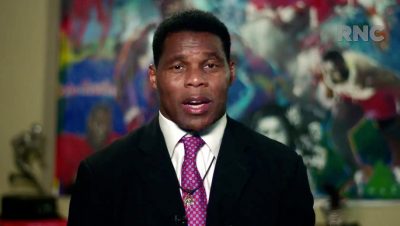 Herschel Walker fumbles, cancels fundraiser after pressure over host's swastika profile pic. By Rebekah Sager / Daily Kos

Some people don't care who hosts their fundraisers as long as the money keeps rolling in, and Georgia Senate candidate Herschel Walker is just one of those guys. As Walker's $3.7 million treasure chest grows, he heads to a fundraiser in Parker, Texas this weekend, co-hosted by dubious figure Bettina Sofia Viviano-Langlais—a film producer, prouder birther, and president and owner of Accelerate Entertainment, which offers a very short slate of very bad movies. Viviano-Langlais not only produces crap entertainment, but she's also a vehement right-wing anti-vaxxer who had a very interesting symbol gracing her Twitter profile. She has changed the image after reporting from The Atlanta Journal-Constitution's Patricia Murphy alerted readers to the issue, but you can't fool Twitter. Read more 
---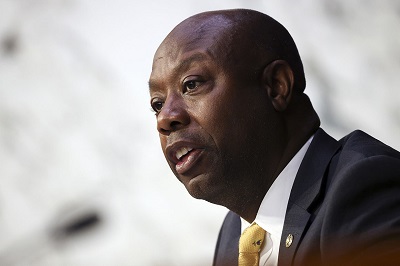 Tim Scott rakes in $8.3M for reelection, possible 2024 bid.  By Alex Isenstadt / Politico
South Carolina Sen. Tim Scott took in nearly $8.3 million during the third fundraising quarter, a major sum that highlights the massive finance network Scott is building ahead of a prospective 2024 presidential bid. Scott has emerged as a fundraising powerhouse over the past year, winning over small- and large-dollar GOP donors alike. The senator, who is a heavy favorite to win reelection in 2022, has seen his profile rise since delivering the Republican Party's response to President Joe Biden's joint address to Congress in April. Scott has raised nearly $20 million over the course of the year and got support from over 82,000 donors during the third quarter, according to a person familiar with the figures. Read more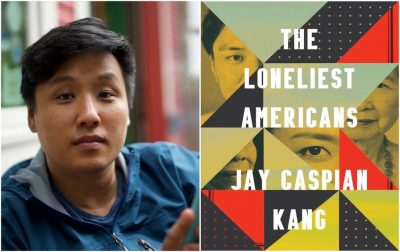 The Unsure State of Asian America. By Rosemarie Ho / The Nation
Jay Caspian Kang's new book, The Loneliest Americans, explores how the concept of the Asian American developed after passage of the Hart-Cellar Act in 1965, when immigration restrictions were finally lifted and those with enough resources and the correct qualifications could move from Asia to a country that had effectively prohibited them from coming for the better part of half a century. Read more 
Related: Amid critical race theory fight, Laotian American senator pushes Asian American studies in Ohio. By Claire Wang / NBC News
---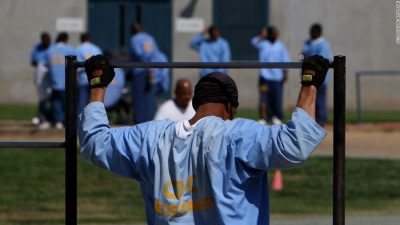 Black Americans are incarcerated at nearly five times the rate of Whites, new report on state prisons finds. By Christina Carrega / CNN

---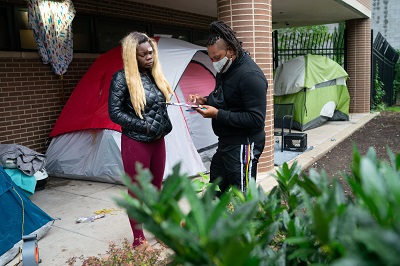 2020 Census may have undercounted Black Americans, new analyses say. By Tara Bahrampour / Wash Post 

---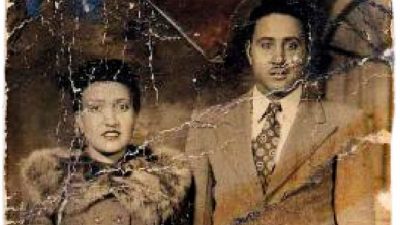 WHO honors Henrietta Lacks, woman whose cells served science. By Jamey Keaten / AP and ABC News 

---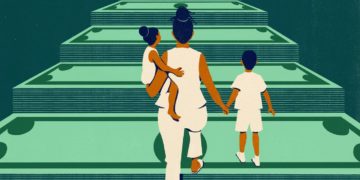 They Gave Black Mothers in Mississippi $1,000 a Month. It Changed Their Lives. By Bryce Covert / The New Republic
Tamara Ware is used to getting calls offering financial advice from her community specialist, a social worker of sorts at Springboard to Opportunities, a nonprofit that provides support to the residents of the affordable housing complex where she lives in Jackson, Mississippi, with her three daughters. But one day in February 2020 she got a call that would change her life. The woman on the other end told her she had been selected to be part of the Magnolia Mother's Trust, a guaranteed income pilot that gives Black mothers like her $1,000 a month for a year, no strings attached. Read more 
Historical / Cultural
---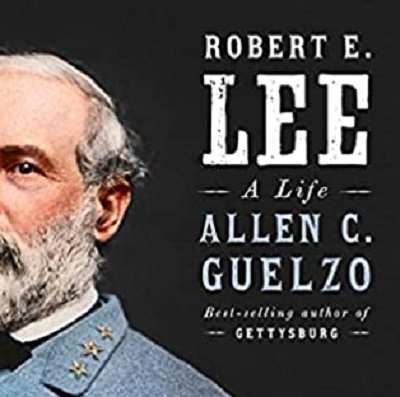 This scrupulous biography of Robert E. Lee is exactly what the country needs. By George Will / Wash Post
Princeton's Allen C. Guelzo, an eminent Civil War historian, has now published exactly what the nation needs as it reappraises important historical figures who lived in challenging times with assumptions radically unlike today's. "Robert E. Lee: A Life," Guelzo's scrupulously measured assessment, is mercifully free of the grandstanding by which many moralists nowadays celebrate themselves by indignantly deploring the shortcomings of those whose behavior offends current sensibilities. But by casting a cool eye on Lee, Guelzo allows facts to validate today's removals of Lee's name and statues from public buildings and places. Read more 
Related: Virginia community colleges are dropping President John Tyler and others from their names amid racial reckoning. By Nick Anderson / Wash Post 
---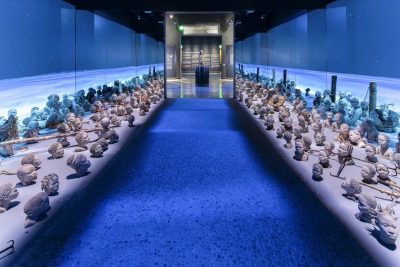 Bryan Stevenson, Legacy Museum founder, on American enslavement and modern-day incarceration. By Jamil Smith / Vox
Forgive the spoiler, if you will. But when I walked into the newly expanded and reopened Legacy Museum in Montgomery, Alabama, the first thing I saw, and heard, were ocean waves, crashing up against the video screens in front of me. The display was a haunting memorial to the kidnapped Africans who did not survive the Middle Passage.
As part of the first chapter of African American history in this nation, seeing that watery grave set the appropriate tone for the museum's journey through the timeline of Black life in this country, taking visitors from the days of chattel slavery all the way to modern-day evils such as voter suppression and mass incarceration, connecting the dots as it goes. Read more 
---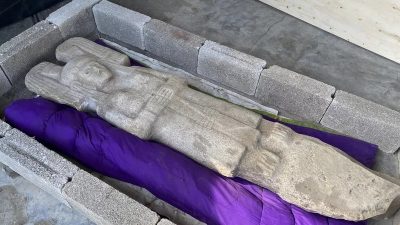 Monument honoring indigenous women to replace Columbus statue in Mexico City. By AP and NPR
A replica of a mysterious pre-Hispanic sculpture of an Indigenous woman was chosen Tuesday to replace a statue of Christopher Columbus on Mexico City's most prominent boulevard. The statue was unearthed in January in the Huasteca region, near Mexico's Gulf coast. It's known as "The Young Woman of Amajac," after the village where she was found buried in a field. But nobody really knows who the stone sculpture was supposed to depict. Read more 
Related: Indigenous Peoples' Day, as explained by Native Americans. By Emma Bowman / NPR
---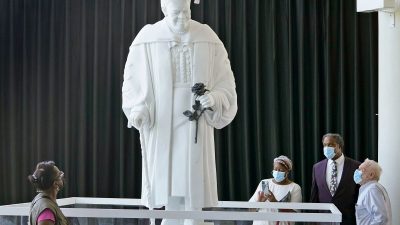 Mary McLeod Bethune statue to replace Confederate general in Capitol. By Eileen Zaffiro-Kean / USA Today

When a small group of local residents traveled to a tiny hamlet on the Tuscan coast of Italy in July to see the new marble sculpture of Mary McLeod Bethune, Hiram Powell expected to be dazzled by the artfully chiseled statue. What he didn't expect was the soul-shaking moment when the cloth draped over the gleaming white work of art was pulled away. Suddenly he found himself sinking toward the ground and genuflecting on one knee. "Her eyes met mine, and something just came over me," said Powell, the interim president of Bethune-Cookman University. "I can't describe it. She is such a figure and influence on my life. It was meeting the eyes of the maker of all that." Read more 
---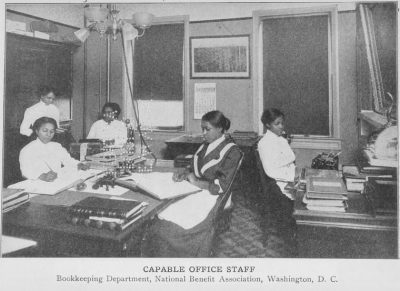 Black Women, Self-Making, and Liberty. By Ashley Everson / AAIHS
Historian Tamika Nunley introduces At the Threshold of Liberty: Women, Slavery and Shifting Identities in Washington D.C. with the anecdote of an enslaved woman once named Surrey, who escaped from her enslaver's home and changed her name to Sukey Dean. The story of Sukey's life working for her enslaver, her escape, and life as a freedwoman serves as a compelling example of Black women's and girl's quest for self-definition and self-making in nineteenth century District of Columbia. Read more 
---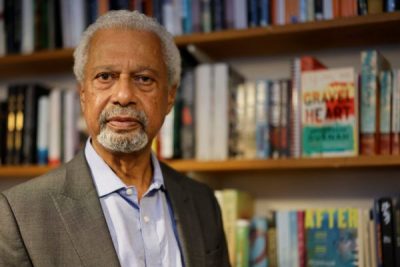 Tanzanian Novelist Abdulrazak Gurnah Awarded Nobel Prize In Literature for 'Uncompromising' Novels on the Impact of Colonialism. By Angelina Valesquez / Atlanta Black Star

Abdulrazak Gurnah has been named the 2021 recipient of one of the world's most prestigious awards: the Nobel Prize in literature.  The Tanzanian novelist is the first Black writer to be awarded the prize since 1993. His career's body of work narrates tales of immigrants grappling with identity under the thumb of imperialism. Read more 
---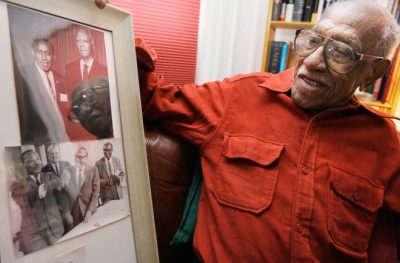 Timuel Black Jr., historian and civil rights activist, dies at 102. By Grace Hauck  and Javonte Anderson / USA Today

"Over his 102 years, Tim was many things: a veteran, historian, author, educator, civil rights leader, and humanitarian," Obama said. "But above all, Tim was a testament to the power of place, and how the work we do to improve one community can end up reverberating through other neighborhoods and other cities, eventually changing the world." The grandson of enslaved people, Black as an infant survived the influenza pandemic of 1918. His family migrated from Alabama to Chicago in 1919, arriving shortly after the deadly "Red Summer" race riots in the city that year. Read more 
---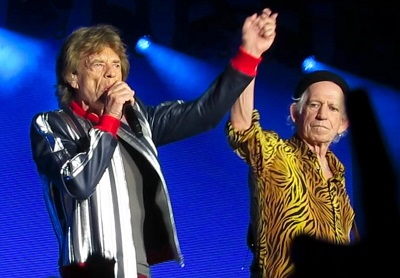 Rolling Stones Pulling Brown Sugar from Concerts for Lyrics on Slavery. By Vanessa Etienne / People

Sports
---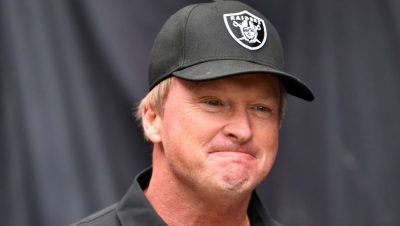 DeMaurice Smith opens up on Jon Gruden, racism in the NFL. By Mike Jones / USA Today

In a rare occasion, DeMaurice Smith found himself speechless. The NFL Players Association's executive director – a former trial lawyer – usually can render an extensive (and sometimes long-winded) answer on just about any topic or matter of debate. Smith learned last Wednesday that he was the subject of a disparaging, 10-year-old email chain of communication between now-former Las Vegas Raiders coach Jon Gruden and associates. The coach – working as an analyst for ESPN at the time – slammed Smith with racist criticisms of his physical features and his intelligence. And after news first reported by the Wall Street Journal broke, Gruden insisted that he was not a racist. Read more 
Related: Jon Gruden's censorship: Why conservatives decry the consequences of free speech. By Amanda Marcotte / Salon
Related: The NFL Needs to Confront Every Jon Gruden. By Jemele Hill / The Atlantic
---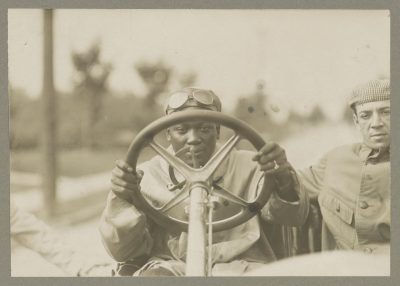 Jack Johnson and Africa: Boxing and Race in Colonial Africa.By Abraham Tapiwa Seda / AAIHS
Jack Johnson never set foot in Africa, but the circulation of his images was heavily censored and sometimes prohibited in colonial South Africa.1 Johnson's triumph to become the first African American to win the world heavyweight title upended ideas of white racial superiority which were central to how societies around the world were organized. Within the United States, there was violence with many arguing that Black people had to be reminded of their place in society. Ideas about white racial superiority were therefore difficult to sustain in a world in which a Black man was the world heavyweight champion. For many Black people within the United States and beyond, Johnson became a folk hero. Read more 
---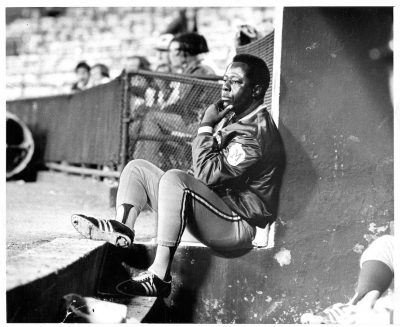 In Atlanta and Milwaukee, a season without Hank Aaron leaves 'a void.' By Michael Lee / Wash Post 
Many of Aaron's iconic moments were staged in Atlanta, where he famously smacked his 715th home run, rounded the bases toward immortality and became the Deep South's first Black sports star. But Aaron's story belongs to both cities. Milwaukee is where a dreamer from Mobile, Ala., forged his place as one of the game's transcendent talents — for a franchise that found its footing in the Midwest after leaving Boston. It's where Aaron won his only MVP award and his only championship, both in 1957. Read more
---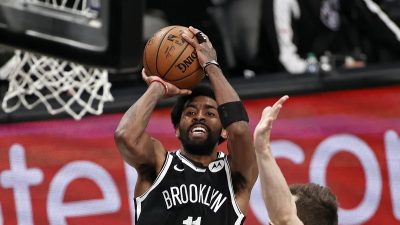 Nets say Kyrie Irving is ineligible to play amid drama over his vaccination status. By Scott Neuman / NPR

Brooklyn Nets All-Star guard Kyrie Irving won't be allowed to play in practices or games, general manager Sean Marks said Tuesday, strongly suggesting that he continues to run afoul of New York City's COVID-19 vaccine mandate for professional athletes. Although the team is barred by law from revealing a player's vaccination status, Irving has been listed as "ineligible to play" in a preseason game scheduled for Thursday against the Minnesota Timberwolves. Read more 
Site Information

---
Visit our home page for more articles, book/podcast and video favorites. And at the top of this page register your email to receive notification of new editions of Race Inquiry Digest. Click here for earlier Digests.
About Race Inquiry and Race Inquiry Digest. The Digest is published on Mondays and Thursdays. 
Use the buttons below to share the Digest in an email, or post to your Facebook, Linkedin or Twitter accounts.