Featured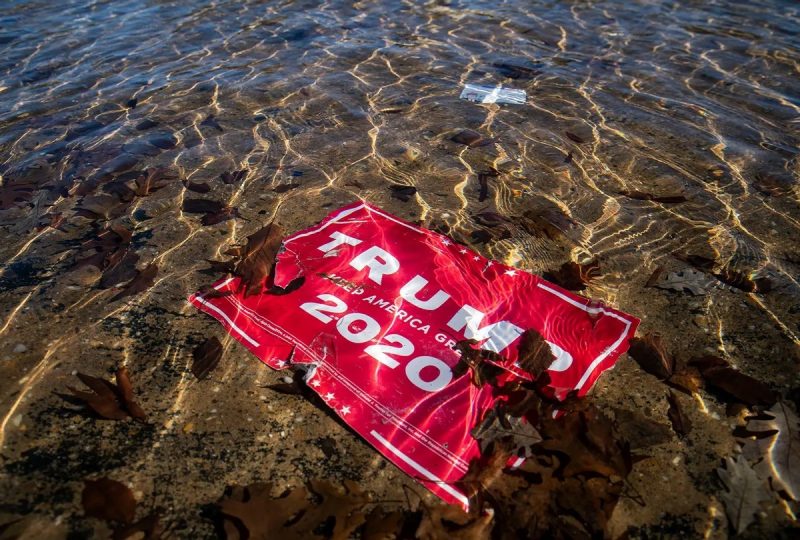 Fascism or freedom? America is stuck in an ugly and dangerous in-between. By Chauncey Devega / Salon

America's democracy crisis is rapidly getting worse. Collapse may be imminent, and coming far faster than many experts predicted. In a new conversation with Dean Obeidallah for Salon Talks, Harvard political scientist Steven Levitsky, co-author of "How Democracies Die," says that when the book was published three years ago, he and co-author Daniel Ziblatt still believed "that the bulk of the Republican Party was minimally committed to small-D democracy."
Victory is all that matters for today's Republican Party. Destruction, not creation, is the Republican modus operandi. When they gain control of the levers of government, "democracy" becomes an instrument used to undermine the system itself on the road to creating an autocratic one-party state, if not an all-out authoritarian regime. Read more 
Related: Republicans Are Planning to Hijack the Next Election. Dems Are Squandering Their Chance to Stop Them. By Ari Berman / Mother Jones
Related: Oath Keepers in the State House: How a Militia Movement Took Root in the Republican Mainstream. By Isaac Arnsdorf / ProPublica
Related: Religion scholar Anthea Butler on "White Christianity" and its role in fueling fascism. By Chauncey Devega / Salon
Political / Social
---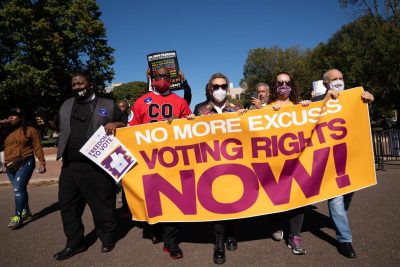 Senate Republicans Block Voting Rights Bill, Leaving Its Fate in Doubt. By Carl Huise / NYT
Republicans on Wednesday blocked action for the third time this year on legislation to bolster voting rights, leaving Democrats few options to advance the bill outside of changing the Senate filibuster rule and passing it over G.O.P. opposition. All 50 Democrats and independents supported bringing the Freedom to Vote Act to the floor, but all 50 Republicans voted against doing so, maintaining a stalemate over a proposal that Democrats say is needed to counter efforts in Republican-controlled states to impose new restrictions on voting in the aftermath of the 2020 elections. Read more 
Related: Voting Rights Activists Press Biden To Back Filibuster Changes For Major Election Bills. By Travis Waldron / HuffPost
Related: Democrats Plan for Filibuster Battle to Pass New Voting-Rights Bill. By Andy Kroll / Rolling Stone
Related: White House under pressure to act on voting rights, but it's not ready to blow up the filibuster. By Jeremy Herb, Kevin Liptak and Fredreka Schouten / CNN
---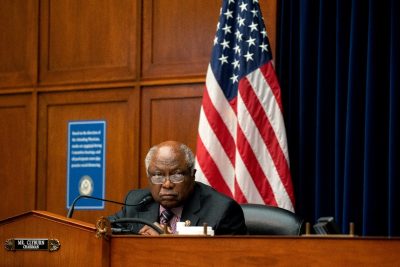 Lawmakers warn Biden not to dilute the 'biggest racial justice bill in generations.' By Laura  Barron-Lopez and Alice Miranda  Ollstein / Politico
As he and other members of the Congressional Black Caucus gathered with President Joe Biden earlier this year, House Majority Whip Jim Clyburn made note of the portrait of FDR that was hanging on the Oval Office wall. It was important, he stressed, for Biden to not make the same missteps Roosevelt did in the New Deal when it came time to craft his own domestic agenda; to ensure that millions of people of color were not excluded in the final outcome. Read more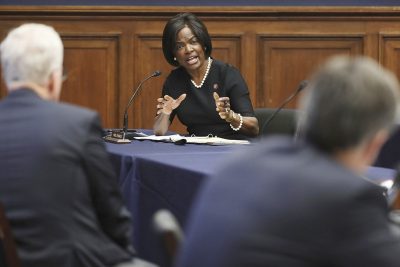 Dems find their anti-Rubio warrior in Val Demings. By Marc Caputo / Politico 
A panicked question gripped Florida Democratic insiders this summer as Joe Biden's approval numbers began to fade and eyes turned toward the midterm election horizon: Where's Val Demings? Now Demings has an answer for her whereabouts: She was campaigning almost exclusively on Facebook, growing an army of small-dollar donors across the nation on her way to raising a staggering $8.5 million in the most recent fundraising quarter —$2.4 million more than Rubio reported and more than any Senate challenger in the country between July and October. Read more 
---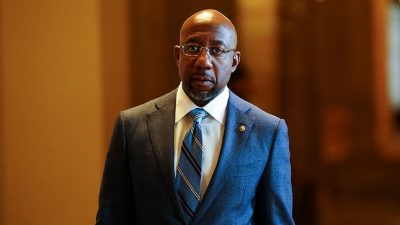 Warnock pushes Medicaid expansion as equity issue amid Dem healthcare battle. By Aris Folley / The Hill
Sen. Raphael Warnock (D-Ga.) implored his colleagues to include legislation expanding Medicaid as his party works quickly to craft its sweeping social benefit and climate spending plan, branding the measure as a means to advance equity in the nation's health care system. "In my home state of Georgia, there are 275,000 Georgians in the coverage gap — this is an equity issue — 47 percent of whom are Black, 9 percent of are Latino, and 63 percent are working families," Warnock said in remarks before the Senate Finance Committee on Wednesday. Read more 
---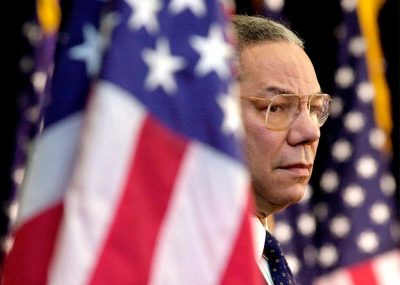 Colin Powell, Who Shaped U.S. National Security, Dies at 84. By Eric Schmitt / NYT
Colin L. Powell, who in four decades of public life served as the nation's top soldier, diplomat and national security adviser, and whose speech at the United Nations in 2003 helped pave the way for the United States to go to war in Iraq, died on Monday. He was 84. The cause was complications of Covid-19, his family said in a statement, adding that he had been vaccinated and was being treated at Walter Reed National Military Medical Center, in Bethesda, Md., when he died there. Read more 
Related: As a patriot and Black man, Colin Powell embodied the 'two-ness' of the African American experience. Chad Williams / The Conversation
Related: Colin Powell's legacy: How his WMDs lie led to Donald Trump's Big Lie. By Amanda Marcotte / Salon
Related: How Colin Powell shouldered the special pride and burden of many Black 'firsts.' By Eugene Robinson / Wash Post 
---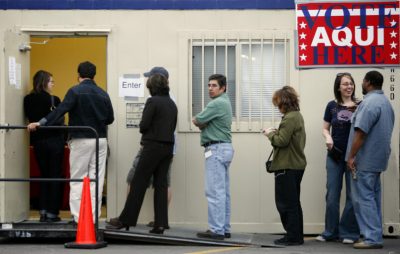 Exploding Latino Population Excluded From Texas GOP's New Congressional Maps, Suit Says. By Matt Shuham / TPM

People of color made up the vast majority of Texas' decade-long growth spurt, especially Latinos, a group that accounted for fully half of the state's growth. But Republicans control the state's legislature. And the new political maps they've approved in recent days as part of the redistricting process dilute Latinos' voting power, according to the first lawsuit over the maps. The suit, filed Monday in federal court in the Western District of Texas, marks what's likely to be a fierce struggle over political representation in the increasingly diverse state. Read more
---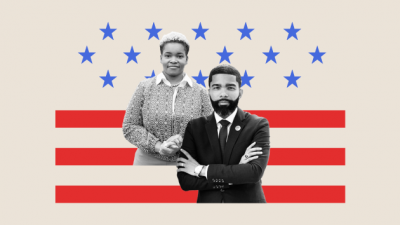 Are These Black Leaders on the Cusp of a New National Movement? Mother Jones 
With everything going on these days—we'll spare you the requisite list of existential crises we're currently living through—now seems like the perfect time to hear from two leaders who have a revolutionary vision of what this country could be. Mayor Chokwe Antar Lumumba is currently the youngest mayor ever of Jackson, Mississippi. India Walton won a historic upset primary against a four-term incumbent and is the Democratic nominee for the mayor of Buffalo, New York. They are from two different cities, over 1,000 miles apart, but both Walton and Lumumba consider themselves to be Black radicals. Read more 
---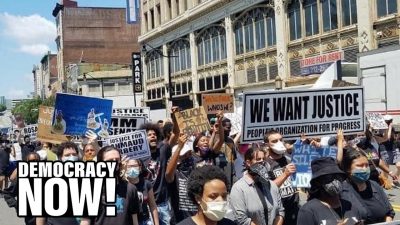 "Long March for Justice" Underway Across New Jersey to Demand Police Reform, Reparations. By Amy Goodman / Democracy Now 
We get an update from New Jersey, where the People's Organization for Progress is leading a 67-mile march to demand the state Legislature pass legislation to hold police accountable. The nine-day march wraps up Saturday, and activists are demanding passage of a state policy that would give police review boards subpoena power, ban and criminalize chokeholds, establish requirements for use of deadly force and end qualified immunity in New Jersey. Read more 
---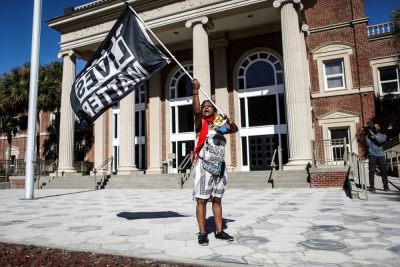 Black residents feel tension in Georgia town where Ahmaud Arbery was killed. By Curtis Bunn / NBC News
"Bottom line," said Micah Rich, a Brunswick native who now lives in Savannah, "if these men are not found guilty, the jury is telling us that our lives don't matter, that you can see a guy get killed on video, a guy who was doing nothing but jogging, and no one pays for it. If we have to go through the jury somehow justifying that, well, I'm not predicting an explosion. You can count on it." Read more 
---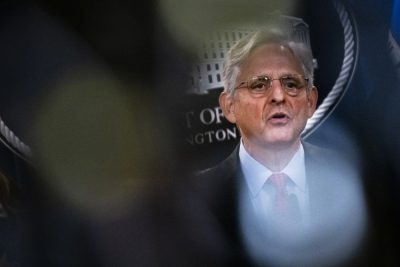 Parents in Michigan, Virginia sue DOJ over response to school board threats. By Erik Ortiz / NBC News
Parents in Washtenaw County, Michigan, have accused a school district near Ann Arbor of trying to "indoctrinate" students when it comes to transgender policies, sex education curriculum and the teaching of critical race theory. In Loudoun County, Virginia, a suburb of Washington and a hot spot for the friction surrounding diversity and equity programs, several parents claim that a school district supports critical race theory and promotes transgender policies. Now, some of those parents with children in the Loudoun County Public Schools and Saline Area Schools in Michigan are turning their attention to a new foe: Attorney General Merrick Garland. Read more 
---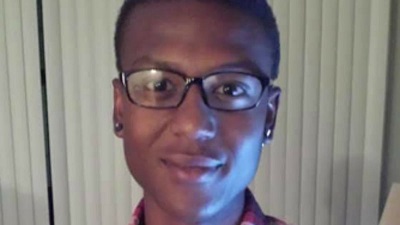 Elijah McClain family announces settlement deal with Aurora, Colorado. Christine Fernando / USA Today
The family of Elijah McClain has announced a tentative settlement agreement with the city of Aurora, Colorado, in a federal civil rights lawsuit, according to statements from the city and family attorneys. The settlement in principle comes more than two years since McClain's death after he was stopped by police while walking home from a convenience store. No additional information about the settlement was released. Read more 
---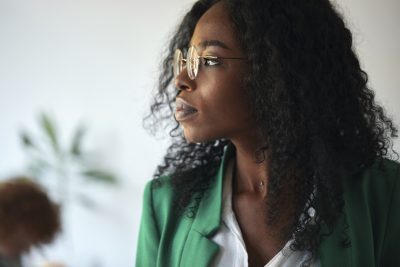 Black representation on Fortune 500 boards spiked in 2020. By Aman Kidwal / Fortune 
Fortune 500 companies added 425 new board directors in 2020, showing a large rise in new Black directors, although other underrepresented groups saw little or no progress, according to research by executive search firm Heidrick & Struggles. The share of new Black directors rose from 10% in 2019 to 28% in 2020. The share of new Latinx directors decreased by one percent and the share of female directors decreased three percent. As a result, Heidrick & Struggles shifted its forecast for gender equality among new Fortune 500 board appointments from 2022 to 2023. Read more 
Related: A Third Of Newly Added Corporate Directors Were Black Last Year, Up From 11%. Jena McGregor / Forbes
---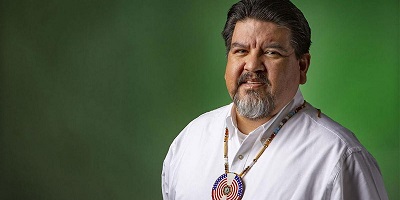 The National Park Service could soon have its first Native American director. By Nell Clark / NPR
Charles "Chuck" F. Sams III could soon become the first Native American to head the National Park Service in the agency's 105-year history. Sams is an enrolled member of the Cayuse and Walla Walla tribes, which are part of the Confederated Tribes of the Umatilla Indian Reservation, and has decades of experience in land management. The Senate Committee on Energy and Natural Resources meets Tuesday to consider his nomination. Read more
---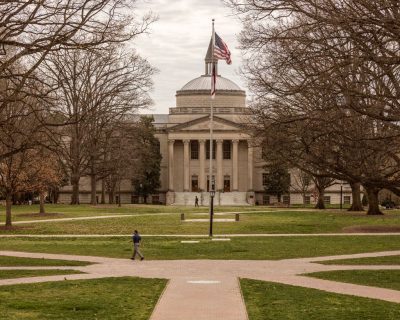 University of North Carolina Can Keep Affirmative Action, Judge Rules. By Stephanie Saul / NYT
The University of North Carolina at Chapel Hill may continue using race as a factor in its admissions process, a federal judge ruled on Monday, rejecting the argument of a conservative nonprofit legal group that is trying to dismantle college affirmative action policies across the country. In her ruling, which came down decidedly against the plaintiff, Judge Loretta C. Biggs said that the university's use of race in deciding which students to admit was narrowly tailored, and that the university had made an effort to consider race-neutral alternatives. Read more 
Historical / Cultural
---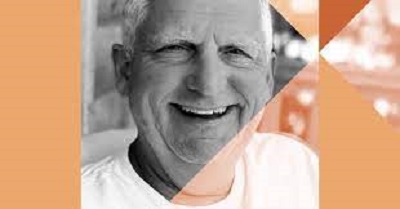 The Story of the American Revolution You Weren't Taught in School. By Ezra Klein / NYT Podcast
There are few periods of U.S. history that are as vigorously debated, as emotionally and civically charged as the American Revolution. And for good reason: How Americans interpret that period — its heroes, its villains, its legacy — shapes how we understand our social foundations, our national identity, our shared political project. Woody Holton is a historian at the University of South Carolina, a leading scholar of America's founding and the author of numerous books on the period, including, most recently, "Liberty Is Sweet: The Hidden History of the American Revolution." Listen here 
---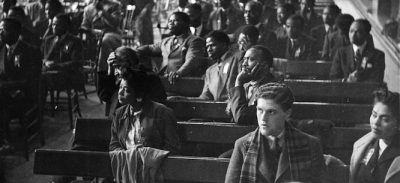 The New Black Internationalism. By Adom Getachew / Dissent
As the civil rights movement picked up speed a few years into the Cold War, the elder scholar W.E.B. Du Bois worried about the price of the ticket. Writing in a Pittsburgh Courier pamphlet in 1950, he cautioned his readers that "the effort of Negroes to become Americans of equal status with other Americans is leading them to a state of mind by which they not only accept what is good in America, but what is bad and threatening so long as the Negro can share equally. " Du Bois sought to build  strength by reframing the American color line as part and parcel of a global pattern of colonial and racial hierarchy. If African Americans could see themselves as part of this larger group of oppressed peoples, they might be able to develop shared political analyses and strategies. Shown is the Fifth Pan-African Congress, held in Manchester, UK, in October 1945  Read more
---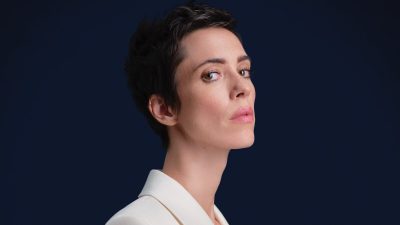 The Secret Toll of Racial Ambiguity. By Alexandra Kleeman / NYT
When Rebecca Hall read Nella Larsen's groundbreaking 1929 novel, "Passing," over a decade ago, she felt an intense, immediate attachment to it. The story seemed to clarify so much that was mysterious about her own identity — the unnameable gaps in her family history that shaped her life in their very absence, the way a sinkhole in the road distorts the path of traffic blocks away. The novel follows Irene Redfield and Clare Kendry, two light-skinned Black women who grew up in the same Chicago neighborhood and shared a friendship complicated by differences in class and social status. Rebecca Hall's new film adaptation of the 1929 novel "Passing" has cracked open a public conversation about colorism and privilege. Read more 
---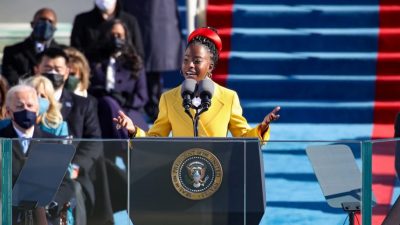 Poetry is experiencing a new golden age, with young writers of color taking the lead. By Leah Asmelash / CNN 
There was a time, not too long ago, when many people could only name one, maybe two, poets — often a long-dead White man named William Shakespeare, Robert Frost or Walt Whitman.
In recent years, though, a shift has occurred. Amanda Gorman, after reading her striking poem at President Joe Biden's inauguration in January, inked a modeling contract and was invited to the Met Gala. Rupi Kaur, whose poetry first became prominent on social media, has appeared on celebrity-dominated "The Tonight Show Starring Jimmy Fallon" and has a special on Amazon Prime. And, for the first time since 1998, the MacArthur Foundation this year awarded its prestigious "genius" grant to three poets: Hanif Abdurraqib, Don Mee Choi and Reginald Dwayne Betts. Read more 
Sports
---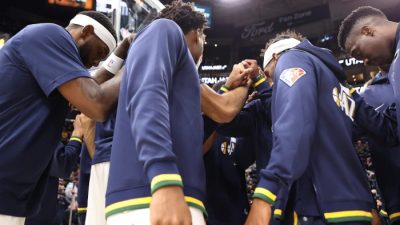 NBA to launch grant program for minority-owned businesses.  By Martenzie Johnson / The Undefeated
The NBA, in partnership with an online legal services company, will create a small-business grant program targeted to businesses owned by people of color, women and members of the LGBTQ+ community, the league announced on Thursday. The league and LegalZoom have committed $6 million over the next three years to Fast Break for Small Business, which will offer grants and legal and business services to minority-owned businesses as small businesses across the country continue to recover from the coronavirus pandemic. Read more 
---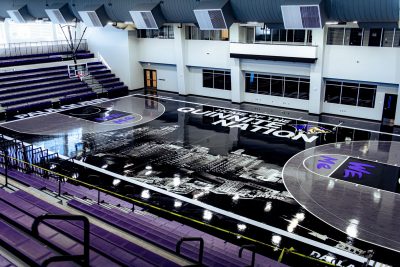 The best college basketball court in America is at an HBCU. By Kendrick Marshall / HBCU Sports
Basketball court designs have evolved from simplistic markings that provide demarcations for dimensions to space for team logos, corporate advertisements and unique style compositions. But the new court at Paul Quinn College in Dallas is one that features an important history lesson. Unveiled Tuesday, the court inside the school's Health and Wellness Center features Paul Quinn's connection to the city, with an eye-popping black, silver  and purple color scheme that features the Dallas skyline from pre-integration 1920s. Read more 
Site Information
---
Visit our home page for more articles, book/podcast and video favorites. And at the top of this page register your email to receive notification of new editions of Race Inquiry Digest. Click here for earlier Digests.
About Race Inquiry and Race Inquiry Digest. The Digest is published on Mondays and Thursdays. 
Use the buttons below to share the Digest in an email, or post to your Facebook, Linkedin or Twitter accounts.