Featured
Equity Report | Our America.  ABC News

Our data journalists analyzed more than 10 million data points about quality of life and equality in America's 100 largest metro areas across five categories: Housing, Health, Education, Policing and Environment. Through our exclusive Equity Report, you can track equity where you live, learn how some cities are making progress, start meaningful conversations, and find resources for creating change.
Start here by selecting one of 100 U.S. cities: Read more 
Related: This Is Why We Need to Spend $4 Trillion. By David Brooks / NYT
Political / Social
---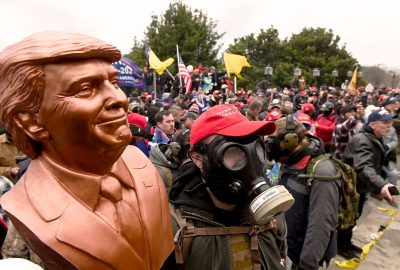 White terror: Millions of Americans say they'd support violence to restore Trump to power. By Chauncey Devega / Salon
Two weekends ago, Trump loyalists gathered in Washington for the "Justice for J6" rally, a supposed show of solidarity with the "political prisoners" arrested for their alleged (or confessed) participation in the Jan. 6 Capitol attack.
Trump's Republican-fascists and their propagandists have elevated these hooligans, vandals and (in many cases) terrorists to the status of martyrs and patriots as a way of legitimizing their anti-democratic movement, creating sympathy among Trump's faithful that can be exploited for fundraising and, of course, recruiting and encouraging more extremists to the cause. Read more 
Related: Trauma and Trump will reshape how Asian Americans vote, poll finds. By Rishika Dugyala and Beatrice Jin / Politico
Related: The Conservatives Dreading—And Preparing for—Civil War. By Emma Green / The Atlantic 
---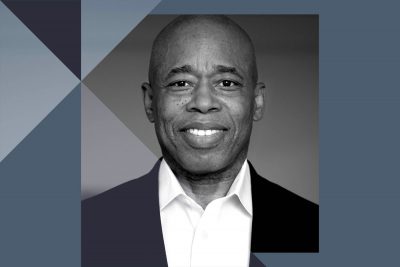 'We've Become Too Complicated': Where Eric Adams Thinks Democrats Went Wrong. The Ezra Klein Show-Podcast / NYT
In July, Eric Adams narrowly won the Democratic nomination for mayor of New York, making him the odds-on favorite to win in November. And he won the nomination by running directly against the verities of today's progressives: asserting that the police are the answer, not the problem; that "defund the police" misjudged what communities of color actually want; that Democrats had lost touch with the multiracial working-class voters they claim to represent.
In this conversation, Adams and I talk about the fights he is picking or will probably have to pick in the coming years:. Listen here 
---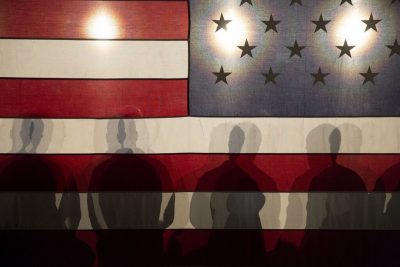 When Is a 'Majority' Not Actually a Majority? By Jamelle Bouie / NYT

The problem in the American system for the principle of "one person, one vote" is that our institutions are not actually set up for political equality among citizens.
Equal state representation in the Senate necessarily means that a citizen in a low-density state has greater representation — and therefore political power — than a citizen in a higher-density state. The Electoral College gives decisive political weight to the residents of the states where there is the most competition, irrespective of size or population. And the constitutional requirement that "each state shall have at least one representative" — when coupled with single-member districts and a cap on the overall size of the House — means a degree of malapportionment in the "popular" chamber as well. Read more 
---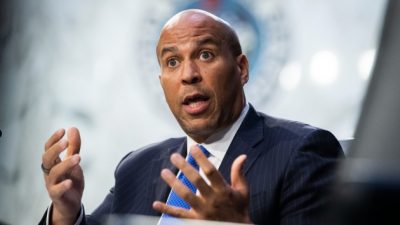 Cory Booker Reveals Where Things Went Wrong With Tim Scott on Police Reform. By Nathalie Baptiste / Mother Jones
In an exclusive interview with Mother Jones, Sen. Cory Booker (D-N.J.) confirmed what many people, myself included, believe to be true: The bipartisan police reform bill fell apart because Sen. Tim Scott (R-S.C.) was resistant to sweeping changes to policing. "We made tremendous progress," Booker told my colleague Tom Philpott in a livestreamed conversation on Friday. "But it turned out that my Republican negotiating partner was not willing to embrace so much of the change that we had agreed upon." Read more 
---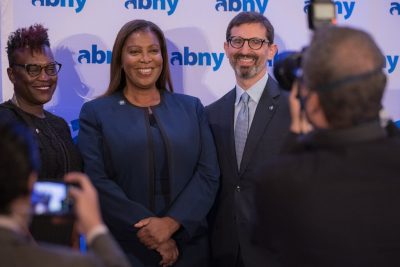 Is Letitia James Running for Governor? Her Decision Is Coming Soon. By Katie Glueck / NYT
In recent days, Letitia James, New York's attorney general, has given every public indication that she is thinking about running for governor.
Over the course of the past week, she courted business and civic leaders, delivering a much–analyzed speech in which she described a vision for the state that extended well beyond the duties of her current job, and declared that "there is no upstate or downstate way to make government work." She schmoozed with Democratic leaders in Brooklyn and the Bronx, addressed a New York League of Conservation Voters gala in Manhattan and campaigned with a Westchester County legislator. Read more 
---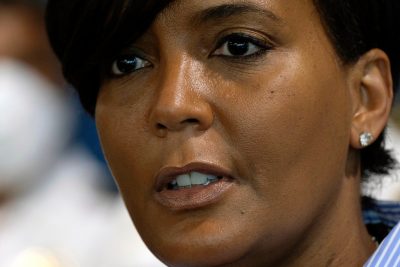 Atlanta Mayor Keisha Lance Bottoms: 'A lot of people only understand a portion of what it takes to govern.' By Eric Easter / Wash Post  
The reality of being in politics is that there are often things you do that you don't really want to do because you're constantly thinking about reelection, so I have been able to pare down my calendar simply because there are things that I don't wish to do. But I would imagine any mayor would experience that when you know you're leaving office. But in terms of decision-making I would say no, because I have always tried to make decisions not based on what would be popular but what would be the right decision that would allow me to sleep at night. That hasn't changed at all. Read more 
---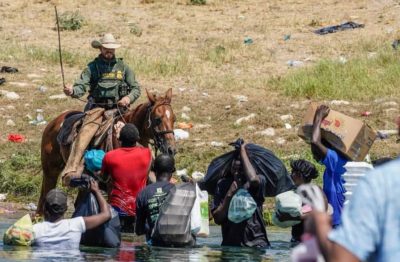 When American "Christians" turn away the Haitian people, they turn away from Jesus Christ. By Nathaniel Manderson / Salon
Loving thy neighbor and serving the poor are the foundations of what it means to be a faithful Christian. For more than and 200 years, this "Christian nation" has failed in that calling. Back when Haiti gained independence from the French in 1804, John Adams wanted to recognize Haiti as an independent country. He hoped to open trade with the newly formed government, but Thomas Jefferson refused, out of fear that American slaves would start to see themselves as equal. In the modern era, any new immigration laws created either by Democrats or Republicans over the last 50 years always finds a way to ignore the needs and requests of the Haitian people. Apparently, Haiti is too poor and too Black for America to love and to serve. The church has failed Haiti, the politicians have failed Haiti and America has failed Haiti. Read more 
---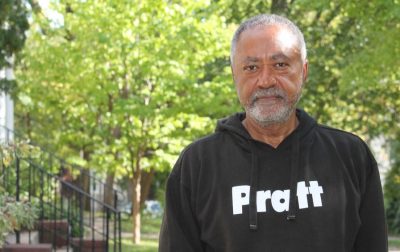 Black Residents of Minneapolis Say They Need More Cops—Not Fewer. By Ibrahim Hirsi / The Nation
Recently, at a time when a giant question mark hangs over the future of the current police department, Samuels has reemerged into the spotlight as a fierce advocate of police presence on the streets of Minneapolis. Many have conflated his support for more boots on the ground with an endorsement of the city's controversial police department, whose treatment of the city's Black residents became a national scandal following the murder of George Floyd by Derek Chauvin in May 2020. However, Samuels says he recognizes that the department has historically targeted Black Americans and that police reform is long overdue. But he also thinks that armed police officers do help combat the community violence that has taken hold of some neighborhoods with a large proportion of residents of color. Read more 
Related: More Than Half of Police Killings Are Mislabeled, New Study Says. By Tim Arange and Shaila Dewan / NYT
---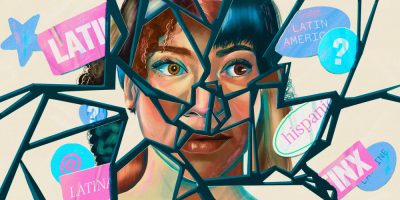 Latinos own and disown 'Hispanic' in journey to harness identity. By Nicole Acevedo and Isa Gutierrez / NBC News
Ligia Cushman, who grew up in New York City's predominantly Dominican neighborhood of Washington Heights, remembers being told "you're not Black, you're Dominican." She used to identify herself as Hispanic until she moved to the Deep South.
"That is where I had to come to terms with the fact that the world, the larger spectrum of the world, doesn't necessarily see me as Hispanic," Cushman, 46, said. While living in states such as Tennessee, Kentucky and North Carolina, she faced instances in which her Latino identity was questioned. She specifically recalled one instance in which a co-worker told her their team needed to hire a Hispanic woman, even though Cushman had been working for that team for five years. Read more 
---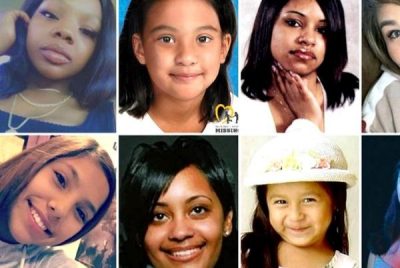 Families of missing people of color say cases don't get attention. By LI Cohen / CBS News
Gabby Petito, a 22-year-old "Van Life" vlogger, was reported missing on September 11. Within days, local and national outlets reported her story. Women of color rarely get as quick a response.
Few news outlets had covered the case of Keeshae Jacobs, a Black woman who has been missing for 5 years, prior to Petito's disappearance. Jacobs, who was 21 when she disappeared, had gone to a male friend's house on September 26, 2016 in Richmond, Virginia. She texted her mother, Toni Jacobs, that she made it safely and would see her the following day. Her mother says she hasn't heard from her since. Read more 
---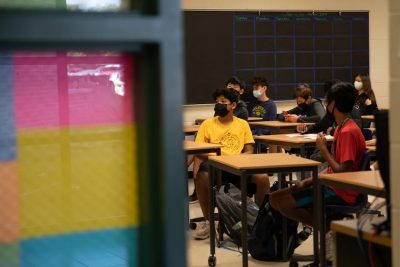 Gifted programs slight minorities and don't accelerate kids. Why have them? By Jay Mathews / Wash Post
A remarkable dissection of gifted education in Ohio that was just released reveals disturbing gaps in long-term learning for Black and impoverished students who were in the top 20 percent on third-grade tests. The new report released by the Thomas B. Fordham Institute, "Ohio's Lost Einsteins: The inequitable outcomes of early high achievers," indicates that situation has not changed. The research done by Michigan State University economist Scott Imberman shows that students in the top 20 percent of those tested as third-graders were much less likely to be identified as gifted, remain among the highest achievers, take the ACT college admission test and go to college if they were low-income or Black. Read more 
---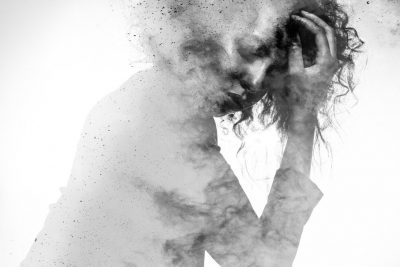 The Extra Stigma of Mental Illness for African-Americans. By Dana Givens / NYT
I was a 22-year-old temp working for a high-profile company when I collapsed on the bathroom floor at work. I had no clue what was happening and neither did anyone around me. My heart was beating loudly, making it difficult to think, move or speak.
When I was taken to a hospital, the doctor told me what I had experienced was a panic attack induced by severe stress. I went back to work the next day and acted as if nothing had happened. I was ashamed, and my pride wouldn't let me discuss the matter with my worried co-workers. Read more 
Historical / Cultural
---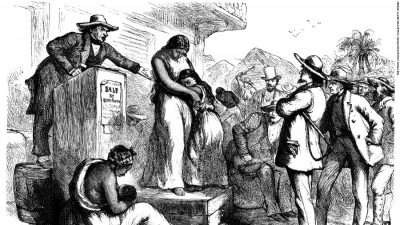 The myths about slavery that still hold America captive. By John Blake / CNN
---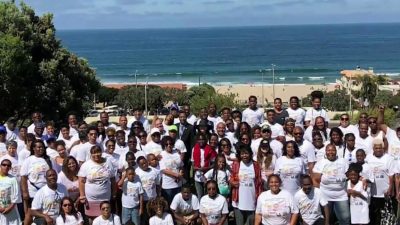 After California moves to return Bruce's Beach to Black family, a push to recover other seized land. By Alicia Victoria Lozano and Lindsey Davis / NBC News
With the flick of a pen Thursday, California Gov. Gavin Newsom codified the return of prime beachfront property in Southern California to the descendants of a Black couple who were stripped of their land and driven out by the Ku Klux Klan nearly 100 years ago. California lawmakers this month unanimously passed a law to allow the return of what was once a thriving coastal resort that catered to Black residents when racial segregation barred them from many beaches. Read more 
---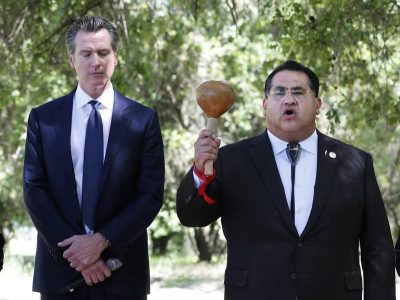 Monument to Native Californians to replace Junipero Serra.  By Ed Fletcher / NPR
California will replace a former statue on state capitol grounds honoring a Spanish missionary with one celebrating Sacramento-area Native American tribes. Erected more than 50 years ago, the statue of Father Junipero Serra was forcefully toppled by racial justice protesters in July 2020 and has been in storage since. The legislation, which officially removes the statue of Serra, was signed by Gov. Gavin Newsom, a Democrat, at a virtual ceremony attended by Native American leaders from throughout the state. Read more
---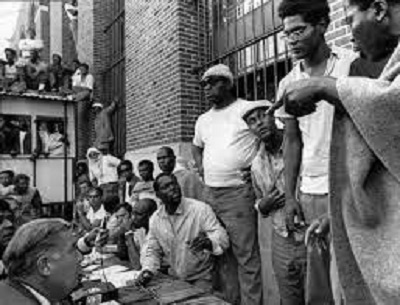 Journalists bungled coverage of the Attica uprising. 50 years later, the consequences remain. By Erik Wemple / Wash Post
Big newspapers such as the New York Times and The Washington Post, wire services and television news outfits all found themselves caught up in a frenzy to report jailhouse rumors — a prisoner ready to torch the whole joint, a castration that never happened, the slashed throats of slain guards that turned out not to have been slashed after all. They made enormous mistakes — mistakes that served ­­the interests of New York officials, including Gov. Nelson Rockefeller, and disserved their readers and viewers. Read more 
Related: The World Expects Black Men to Make Themselves Smaller. My Brother Never Did. By Roxanne Gay / NYT
---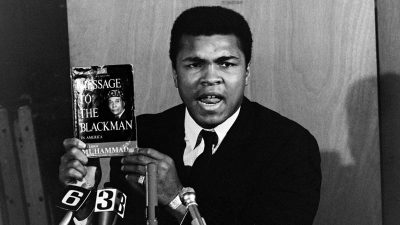 What Ken Burns' Muhammad Ali Doc Misses About the Nation of Islam. By Roger House / The Daily Beast
Watching Ken Burns' new four-part Muhammad Ali documentary stirred my recollections on what the three-time heavyweight champion and the Nation of Islam meant to youths growing up in East Elmhurst, a residential enclave for "Black Muslims" in Queens. During the 1960s and 1970s, East Elmhurst was home to an assortment of community leaders grappling with the dilemma of racial injustice. Among these were civil rights proponents like Bill Booth, a former judge and chairman of the New York City Human Rights Commission, and NOI figures like Malcolm X, Betty Shabazz and Louis Farrakhan. Read more 
---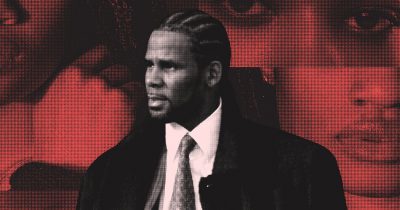 How R. Kelly Got Away With It. By Kimberly Crenshaw / NYT
In a just world, Mr. Kelly's conviction would herald a transformative moment in the treatment of Black women and girls in our society. This story would be about more than a once-untouchable entertainer's fall from grace. But if the interplay of racism and misogyny that facilitates the abuse of Black women and girls continues to be taken for granted as background noise, the opportunity to correct the wider historical wrongs that this shameful saga represents will pass. Until we confront the full weight of Black women's intersectional vulnerability, these crimes of commission and omission will remain indefensibly common. Read more 
Sports
---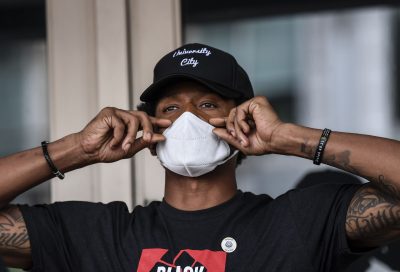 Black athletes found their voice in 2020. They should use it to promote vaccines. By Kevin Blackstone / Wash Post
Getting a coronavirus vaccine isn't a personal issue, as a few athletes such as Beal, who said he isn't vaccinated, and LeBron James, who said he is, have asserted, parroting intellectually dishonest reasoning from the anti-vaxxing fringe. Vaccinations, rather, are a public concern, which is why the NBA announced Wednesday that any player shirking vaccination mandates in cities the league plays in will not be paid for missing those games. As for Beal and James and for the people for whom they stood up so fearlessly, publicly and admirably since Floyd's death — and in James's case, since Trayvon Martin's murder — they should understand that getting a vaccine is even something more. It is a response to another life-or-death problem on the platform of social justice they climbed upon and where they vowed to stay. Read more 
---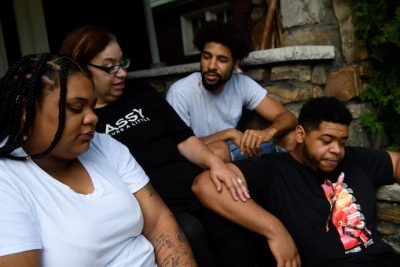 'Race-norming' kept former NFL players from dementia diagnoses. Their families want answers. By Will Hobson / Wash Post
For Michelle Haselrig, widow of former Pittsburgh Steeler Carlton Haselrig, the moment she realized her husband's race might have deprived him of money from the NFL concussion settlement came this summer, after a friend texted her a news story about something called "race-norming." For Laurie Dirden, wife of former Houston Oiler Johnnie Dirden, that moment came last month, she said, when a doctor told her that if her husband were White, he would have met the settlement's definition for a dementia diagnosis and a six-figure payment last year. Shown is Michelle Haselrig with her children, Carlee, Trey and Demetrius at her home in Johnstown, Pa  Read more 
Site Information
---
Visit our home page for more articles, book/podcast and video favorites. And at the top of this page register your email to receive notification of new editions of Race Inquiry Digest. Click here for earlier Digests.
About Race Inquiry and Race Inquiry Digest. The Digest is published on Mondays and Thursdays. 
Use the buttons below to share the Digest in an email, or post to your Facebook, Linkedin or Twitter accounts.