Featured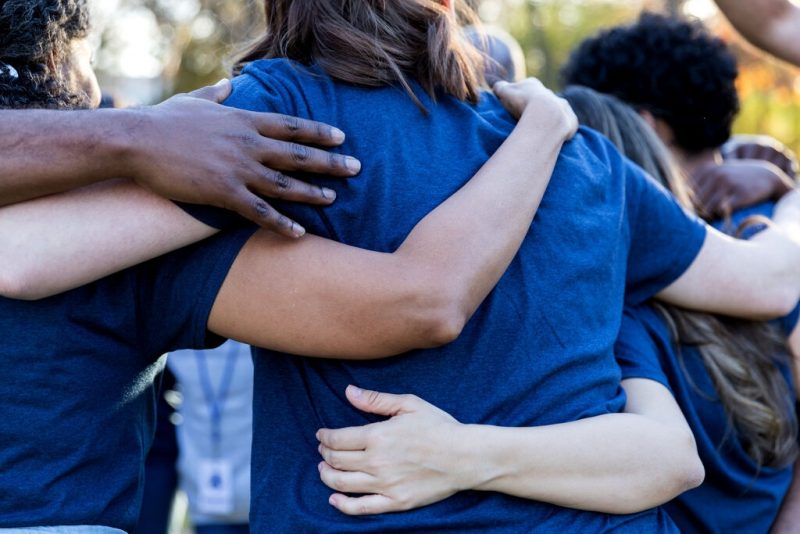 How Strong Is America's Multiracial Democracy? By Thomas Edsall / NYT

The issue cutting across every aspect of American politics today is whether — and how — the nation can survive as a multiracial democracy. One key question is what the political impact has been of the decades-long quest to integrate America's schools.
A study published last year, "The Long-Run Effects of School Racial Diversity on Political Identity," examined how "the end of race-based busing in Charlotte-Mecklenburg schools, an event that led to large changes in school racial composition," affected the partisanship of students as adults. Read more
Political / Social
---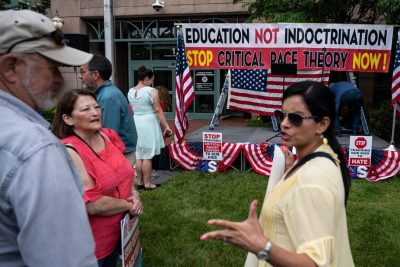 The Right's Attempt to Demonize Critical Race Theory Failed in Virginia. By Max B. Sawicky / TNR
Anti-CRT may have gone national, but it's also running aground. Resolutions banning the teaching of CRT enacted in state legislatures lack force because CRT is not in fact being taught, and because state lawmakers are not well situated to micromanage how racism is discussed in a multitude of school systems, schools, and classrooms. The right bought race and trans hysteria to school board meetings in once scarlet-red Loudoun County. But guess which side won? Read more
Related: Here's what Black students have to say about 'critical race theory' bans. By Char Adams / NBC News
Related: Confusion reigns in Texas as new state law aims to restrict how race and history are taught in schools. By Nicole Chavez / NBC News
---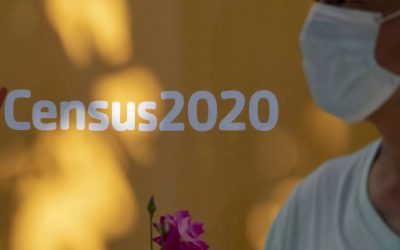 The Number of White Americans Is Not "Declining." By Daniel McGraw / The Bulwark
The 2020 Census did something interesting in an attempt to capture a better picture of American demographics: There was the usual box to check that designated what race you were—White, Hispanic, African-American, Asian, etc.—but then there was a second box below that which allowed individuals to indicate if one of their parents or grandparents were different from the box checked above. So you could check that you were "White" on the top box, and then say you had an African-American parent, or grandparent, on the second box. The net effect was about what you'd expect: The new census question moved millions of people from Column A to Column B. This was especially true among those who had previously been classified as "white alone." Read more 
---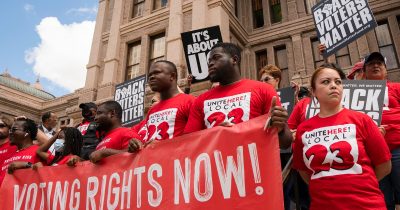 Texas Lawmakers Pass Bill Restricting Voting Rights. By Sarah Ruiz Grossman / HuffPost
The Texas Senate passed a sweeping bill restricting access to the vote, despite Democratic lawmakers' repeated efforts to block the legislation. On Tuesday, the Republican-majority Texas Senate advanced a bill that will ban 24-hour and drive-through voting, create harsher voter ID requirements for mail-in voting and stop election officials from sending voters unsolicited applications for mail-in ballots. Read more
Related: When Will Biden Join the Fight for Voting Rights? By Adam Jentleson / NYT
Related: The use of unfounded fraud claims to limit voting access is more obvious than ever. By Philip Bump / Wash Post
Related: New polls suggest broad support for Democrats' voting rights bills. By Jane C. Timm
---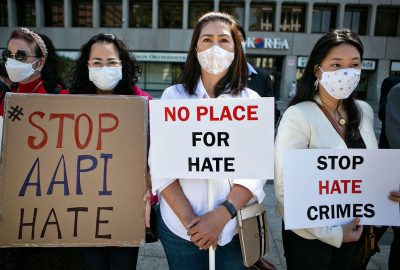 Hate crime reports in U.S. surge to the highest level since 2008, FBI says. By Jon Skolnik / Salon

The annual number of hate crimes in the U.S. hit a twelve-year high in 2020 – an uptick driven largely by a sharp rise in offenses against Black and Asian Americans, according to the FBI. The data, compiled by the FBI and over 15,000 law enforcement agencies throughout the nation, found that the U.S. saw more than 7,700 hate crime incidents in 2020. While the number sets a record, it is still likely to be an underestimate, given that about 3,000 agencies do not collect data on incidents of hate. According to CNN, fewer jurisdictions are collecting such data than ever in recent years, with the Washington Post noting that the number of agencies participating in the effort fell by 422 in the last year. Read more 
Related: Hate Crimes In 2020 Their Highest Level Since 2008, According To FBI. By Joe Hernandez / NPR
---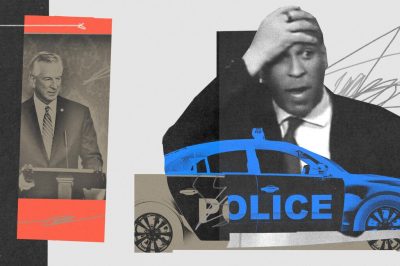 Cory Booker Outfoxed Republicans on 'Defund the Police.' Now What? By Emily Bazelon / NYT
Woke, cancel, defund — Tuberville was practically auditioning for a spot on Tucker Carlson's show the next day. But in his turn at the lectern, Booker out-Foxed him. Tuberville's amendment was a gift, he said, because it would "put to bed the scurrilous accusation that somebody in this great esteemed body would want to" — he paused for faux-shocked effect — "defund the police." Booker urged every senator to "not walk, but sashay down" to vote for Tuberville's amendment. Read more 
---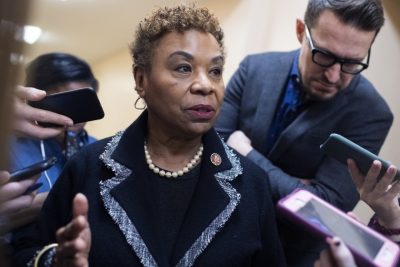 Barbara Lee Has to Vote. By Aida Chavez / The Nation
Since Biden's withdrawal from Afghanistan and the collapse of the US-backed Afghan government, Lee has had a lot on her mind. Just three days after 9/11, as the ruins still smoldered and the country reeled in shock, Lee cast the loneliest vote in her political career. She was the sole member of Congress—House and Senate—to vote against a resolution to give President George W. Bush sweeping authorization to use military force in Afghanistan. Read more 
Related: White supremacist praise of the Taliban takeover concerns US officials. By Geneva Sands / CNN 
---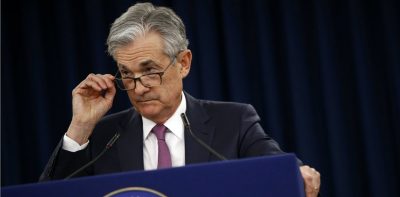 Racial income and wealth gaps are huge – but the Fed doesn't have the right tools to fix them.  By Paul Wachtel / The Conversation
Despite the vast changes that have occurred since the onset of the civil rights movement, the gaps between Black and white household income and wealth are as large today as they were in 1950. White households gain more than Black households from asset price increases for the simple reason that they are wealthier to begin with. White Americans are much more likely to own homes and stocks, both of which rise in value when policy eases and interest rates go down. Read more 
---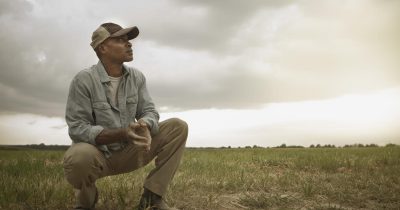 Black-owned farms in the U.S. are disappearing fast. CBS News
There was a time when Black farms prospered. Just two generations out of slavery, by 1910 Black farmers had amassed more than 16 million acres of land and made up about 14% of farmers. The fruit of their labors fed much of America. Now, they have fewer than 4.7 million acres. Black farms in the U.S. plummeted from 925,000 to fewer than 36,000, according to the U.S. Department of Agriculture's latest farm census. And only about one in 100 farmers is Black. What happened? Read more 
---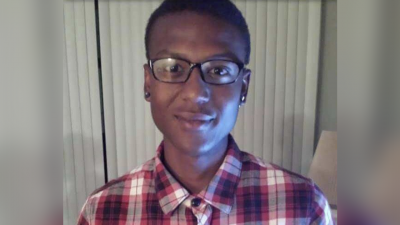 Grand Jury Indicts Three Aurora Cops, Two Paramedics in Elijah McClain Death. By Zoe Richards / The Daily Beast
A grand jury has returned a 32-count indictment against two Aurora police officers, one ex-officer and two local paramedics in the death of Elijah McClain, Colorado Attorney General Phil Weiser said on Wednesday. All five defendants—Aurora Police officers Randy Roedema and Nathan Woodyard, former officer Jason Rosenblatt, and fire paramedics Jeremy Cooper and Lt. Peter Cichuniec—face one count of manslaughter and criminally negligent homicide, according to the unsealed indictment. Read more  
---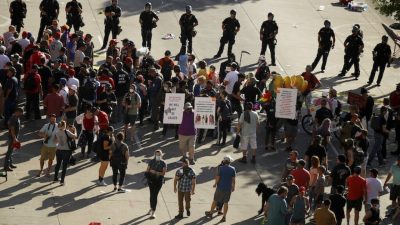 Oklahoma NAACP files suit challenging anti-protest law. By Sean Murphy / ABC News
A bill approved by the Republican-led Oklahoma Legislature this year that seeks to crack down on protesters is unconstitutional and would chill the ability of groups to mobilize people to advocate for racial justice, a civil rights group argues in a federal lawsuit filed Monday. The Oklahoma chapter of the NAACP filed the lawsuit in federal court in Oklahoma City, along with the national NAACP, the nation's oldest civil rights organization, and the Institute for Constitutional Advocacy and Protection at Georgetown University Law Center. Read more 
Related: Authorities Harder On George Floyd Protesters Than Jan. 6 Rioters: Report. By Alanna Dirkin Richer, Michael Kunzelman and Jacques Billeaud / Huff Post
---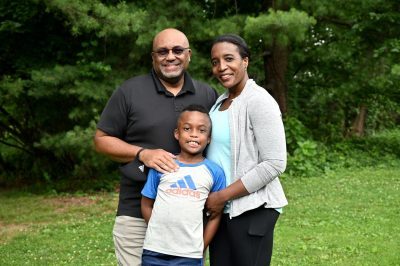 Some families of color remain wary of returning to classrooms as new school year begins. By Donna St. George / Wash Post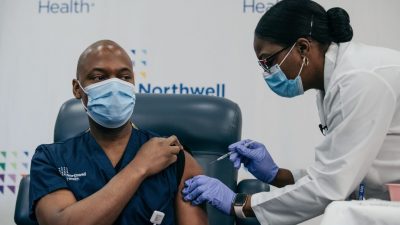 'We were the ones that were out there': Black doctor refuses to accept Dan Patrick's lies. By Lauren Floyd  / Daily Kos
Fighting decades of rightful skepticism bred from generations of medical abuse, advocates have been fighting urgently to get Black people vaccinated against COVID-19 to save lives. They received on Tuesday what I hope they'll consider a glimmer of hope in an NBC News report that Black people are outpacing every other demographic group regarding vaccination rates among 1,000 people interviewed. Of the Black people included in an NBC News poll, 76% of them said they have been vaccinated compared to 66% of white respondents and 71% of Latino respondents, according to NBC News. Read more 
Related: There's No Proof Sunscreen Prevents Cancer in Black People. Why Do Doctors Keep Pushing It? By Rowen Jacobsen / Mother Jones
---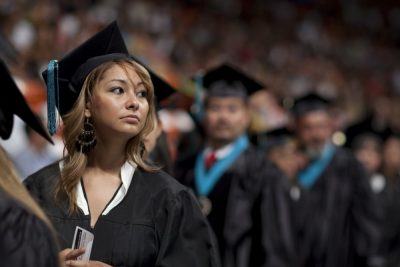 Latino community college presidents cautiously optimistic about enrollment. By Patricia Guadalupe / NBC News
As students head back to school for the fall, administrators at Hispanic-serving community colleges across the nation say they are more optimistic about student enrollment numbers, particularly compared to last year, at the height of the pandemic. "We're showing right now that we're about 13 percent ahead of last fall, and I'm real pleased to see that," William Serrata, president of El Paso Community College in Texas, told NBC News. "We could be potentially passing last year's enrollment numbers." Read more 
Related: What White Colleges Owe Black Colleges. By Adam Harris / Chronicle of Higher Education
---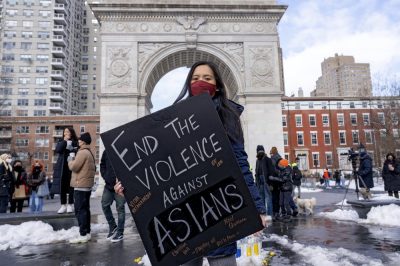 Asian, Black households more likely to donate to racial justice causes. By The AP and NBC News 
Donations to racial and social justice causes ticked up to 16 percent of American households in 2020, as donors raced to provide support to affected communities in a year marked by protests and increased attention on racism in America, according to a report released Wednesday. The study by Indiana University's Lilly School of Philanthropy found the bump in giving was driven by contributions among all demographic groups, though it noted Asian American and Black households were more likely to donate to such causes than their white counterparts. Read more 
Historical / Cultural
---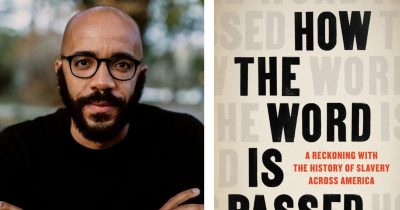 Clint Smith III on confronting slavery's legacy in America. By Jamil Smith / Vox
I believe Clint Smith III has written an essential book to help us get closer to that necessary accountability. How the Word Is Passed: A Reckoning with the History of Slavery Across America is a bold and deeply reported look at how the story of American slavery lives on in the present day. Its arrival comes at a moment when those who exploit political power are now using critical race theory as a bogeyman to prevent any education about these topics, any true reckoning with their consequences — and, therefore, any real change. Listen here 
---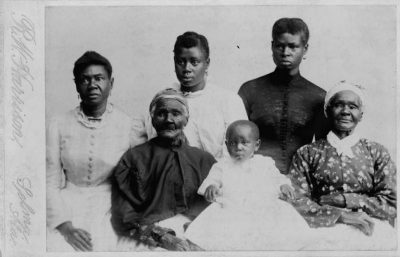 Black Women and Civil War Pensions. By Holly A. Pinheiro, Jr / AAIHS
By the late-nineteenth-century, Civil War pensions not only comprised a quarter of the federal budget, but they also provided a privileged status to a select group of people with direct connections to Civil War soldiers. As I previously noted, applying for and potentially receiving a pension had the ability to demonstrate how the federal government, through the Bureau of Pensions, refuted the Lost Cause narrative by documenting the lives of United States Colored Troops (USCT) and their kin. At the same time, Black families continually fought with pension agents to have their family units recognized as "legitimate." Read more 
---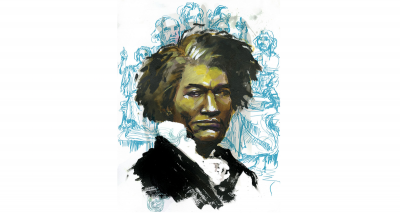 Arguments on the Left: U.S. History. Three short essays from Michael Kazin, Nikhil Pal Singh, and Barbara Ransby. / Dissent
An American Conception of Justice by Michael Kazin
"Historians have amply demonstrated how central racism has been to the formation and reformation of the United States. But many of those same ideas and institutions have also been vital to combating white supremacy."
Racial Metaphors by Nikhil Pal Singh
"If colorblindness rests on the claim that the civil rights movement changed everything, the idea that racism is in our DNA borders on a fatalistic proposition that it changed little or nothing."
Racism's Roots and Branches by Barbara Ransby
"Racism in the United States is not mainly about attitudes and individual bias but about divisions that were forged long ago by the super-exploitation and political dispossession of people of African descent and other racialized groups, to the benefit of white capitalists."
---
7 Black Men Who Were Executed In Virginia Are Now Pardoned. By Jonathan Franklin / NPR  
Nearly 70 years after their unjust executions, Virginia Gov. Ralph Northam granted posthumous pardons Tuesday to seven Black men known as the "Martinsville Seven," who were executed for the alleged rape of a white woman in 1951 in Martinsville, Va. Northam granted the pardons after a meeting with the descendants of the Martinsville Seven. He said the pardons do not address whether the men were guilty, but rather serve "as recognition from the Commonwealth" that they were tried without adequate due process. "This is about righting wrongs," Northam said in a news release. "We all deserve a criminal justice system that is fair, equal, and gets it right—no matter who you are or what you look like. While we can't change the past, I hope today's action brings them some small measure of peace." Read more 
---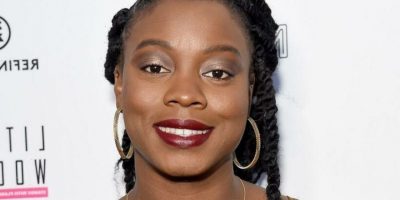 Candyman' Director DaCosta Is 1st Black Woman To Debut At No. 1 In U.S. By Sharon Prutt Young / NPR
It's a good week to be director Nia DaCosta. Not only did her new film, horror flick Candyman, have a spectacular opening weekend, she made history in the process, becoming the first Black female director to debut at No. 1 at the U.S. box office. Before DaCosta, Ava DuVernay had come the closest to nabbing the top spot, opening at No. 2 in 2018 with A Wrinkle In Time. Candyman, an update of the classic 1992 horror film of the same name, opened in theaters nationwide on Friday and ended the weekend raking in more than $22 million, according to Box Office Mojo. Read more 
---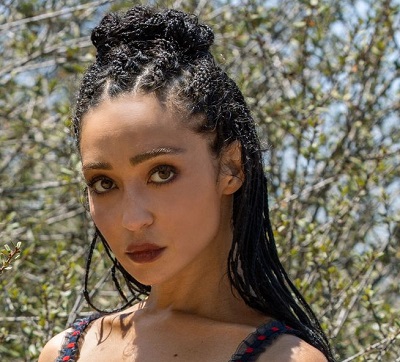 Ruth Negga on Her Role in Rebecca Hall's 'Passing.' By Malika Rose / New York Mag
Negga is a star you'd likely recognize as such by aura, if not by name. Her face, all eyes and angles, could command a silent film; in her selection of parts, she can seem to be a single-minded dramatic artist. Her turn in the 2016 biopic Loving as Mildred Loving — the Black American woman who became a somewhat accidental pioneer in the legal protection of interracial marriage — earned Negga, a relative newcomer to Hollywood, an Oscar nomination.  Her latest project is Passing, an elegant, chilling film based on Nella Larsen's 1929 novel of the same name, in which Negga plays a woman who has chosen to pass as white. Read more 
Sports
---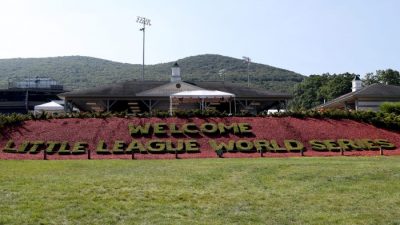 Williamsport, Pennsylvania: Home to history and hardball. By Clinton Yates / The Undefeated
In addition to hosting the LLWS, the town was a stop on the Underground Railroad. Dedicated in 1993, the marker reads: Freedom Road Cemetery at the top, along with the following:
Daniel Hughes, a lumber raftsman from the Susquehanna, lived here 1854-80. In the years ending with the Civil War, he brought fugitive slaves here from Maryland protecting them before they continued north via the Underground Railroad. Hughes gave part of his land for a cemetery and among those buried here are nine known African American veterans of the Civil War. The cemetery has borne its present name since 1936. Read more 
---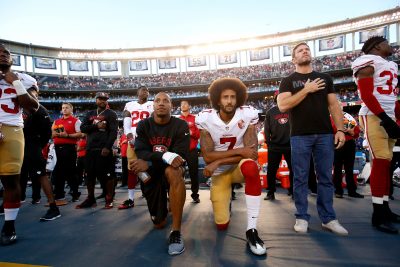 Growing Up With Colin Kaepernick. By Jimmie Briggs / Vanity Fair
I do not know, nor have I ever spoken to, Colin Kaepernick. But I cannot imagine the inner toll he has paid in undertaking a protest that so thoroughly divided his teammates, opponents, team owners, commentators, and fans. He went from basking in the adulation of playing in the Super Bowl to being vilified and scrutinized. And yet, as these five years have demonstrated, he was also embraced and affirmed. His act of taking a knee was a turning point in America's willingness to accept protests that challenge institutions—such as the police or the U.S. military—that are entwined with citizens' attitudes surrounding nationalism, patriotism, and security. Read more 
---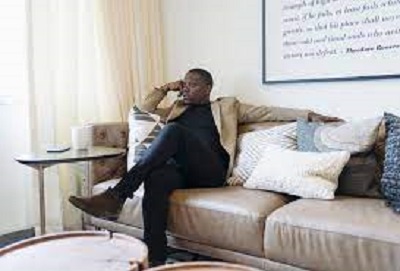 Wealth manager Humble Lukanga's mission: 'Generational freedom' for Black athletes. By Kent Babb / Wash Post
Humble Lukanga is in his corner office, sunlight flooding through the windows. He's again listening, this time during a conference call with star cornerback Marshon Lattimore and his NFL agent. Lukanga is Lattimore's wealth manager and financial adviser, and though the New Orleans Saints restructured Lattimore's current contract in June, soon the group will send its demands for a long-term extension. "I don't want nothing less," Lattimore says, "than the highest-paid." Read more 
---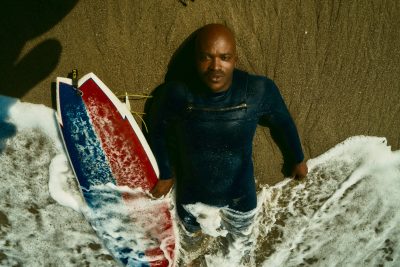 Black Surfers Reclaim Their Place on the Waves.  By Diane Cardwell / NYT
As Black surfers are increasingly coming out into the open — surfing together in organized groups, experiencing and sharing the joy and freedom that surfing can provide — they're also assuming a more visible presence in the sport's larger ecosystem, whether as brand ambassadors for major sponsors, as publishers in surf-related media or as contenders in elite competitions. These surfers are also participating in a tradition of activism and cultural pride around Black surfing — a history in which some of the surfers themselves may not be fully versed. Read more
---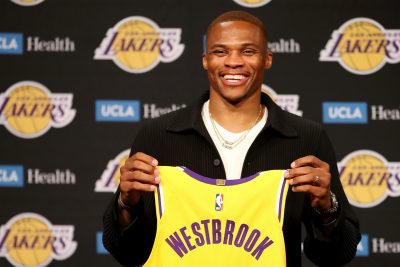 Russell Westbrook's career comes full circle with hometown Lakers. By Ben Golliver / Wash Post
Westbrook's circuitous journey has been building to this moment: Arguably the NBA's most polarizing and scrutinized star has suddenly found himself on the sport's biggest stage and brightest spotlight. What's more, his new role will require deft tap-dancing. To help LeBron James and Anthony Davis win their second title in three years, Westbrook must produce like a veritable star while also adjusting in ways that his critics have long suggested are beyond his reach. Read more 
Site Information
---
Visit our home page for more articles, book/podcast and video favorites. And at the top of this page register your email to receive notification of new editions of Race Inquiry Digest. Click here for earlier Digests.
About Race Inquiry and Race Inquiry Digest. The Digest is published on Mondays and Thursdays. 
Use the buttons below to share the Digest in an email, or post to your Facebook, Linkedin or Twitter accounts.